Yesterday I shared a preview of Air Canada's brand new Signature Suite in Toronto, which is an incredible new lounge. However, it has generated some interesting feedback surrounding the access requirements. Specifically, only longhaul outbound paid business class passengers get access. That means those who upgrade (either with miles or cash) and those who are redeeming miles don't get access.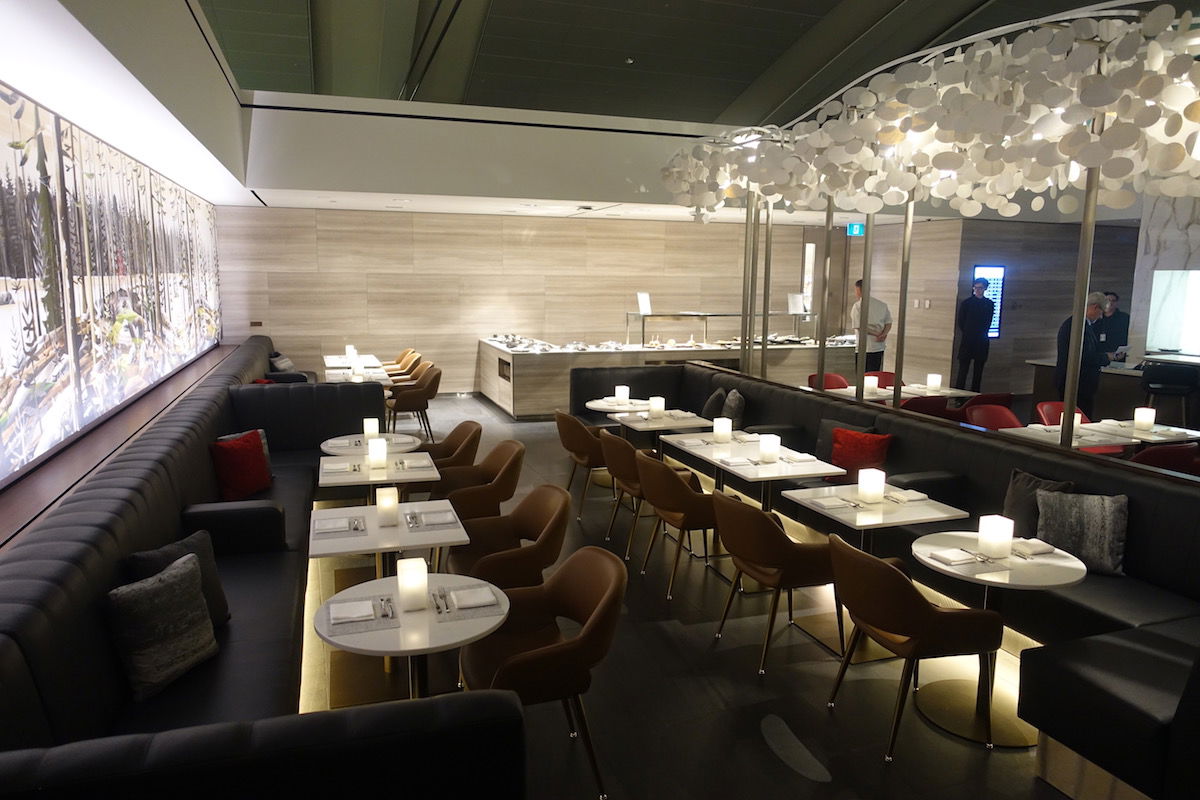 Do I like that policy? No. But I do think it's sort of the best policy in this case for now, and in this post I wanted to discuss this topic in a bit more detail.
Airlines want more airport lounge space than they can get
Airports have seen an incredible amount of growth the past few years, as more people around the world are flying than ever before. At least in North America, just about every airline executive I've spoken to has said that they want more airport space at hub airports. They want more gates, they want more lounges, etc. In the case of lounges, the issue is that there's just such limited space.
Typically when airlines open a lounge that's smaller than it should ideally be, they're not doing so because they're being cheap, but rather they're doing so because that's all the airport would give them.
Airlines take the space they can get, and they try to make the best of it.
What's the right approach for airlines to take?
Let's look at two different lounge models. In both cases I think airlines are truly doing their best, and coming to very different conclusions.
American's Flagship Lounges have generous entry requirements — all longhaul first & business class passengers, as well as oneworld Sapphire & Emerald members, get access to Flagship Lounges. That's a lot of people. That's great at the Flagship Lounge Miami, which is 29,000 square feet.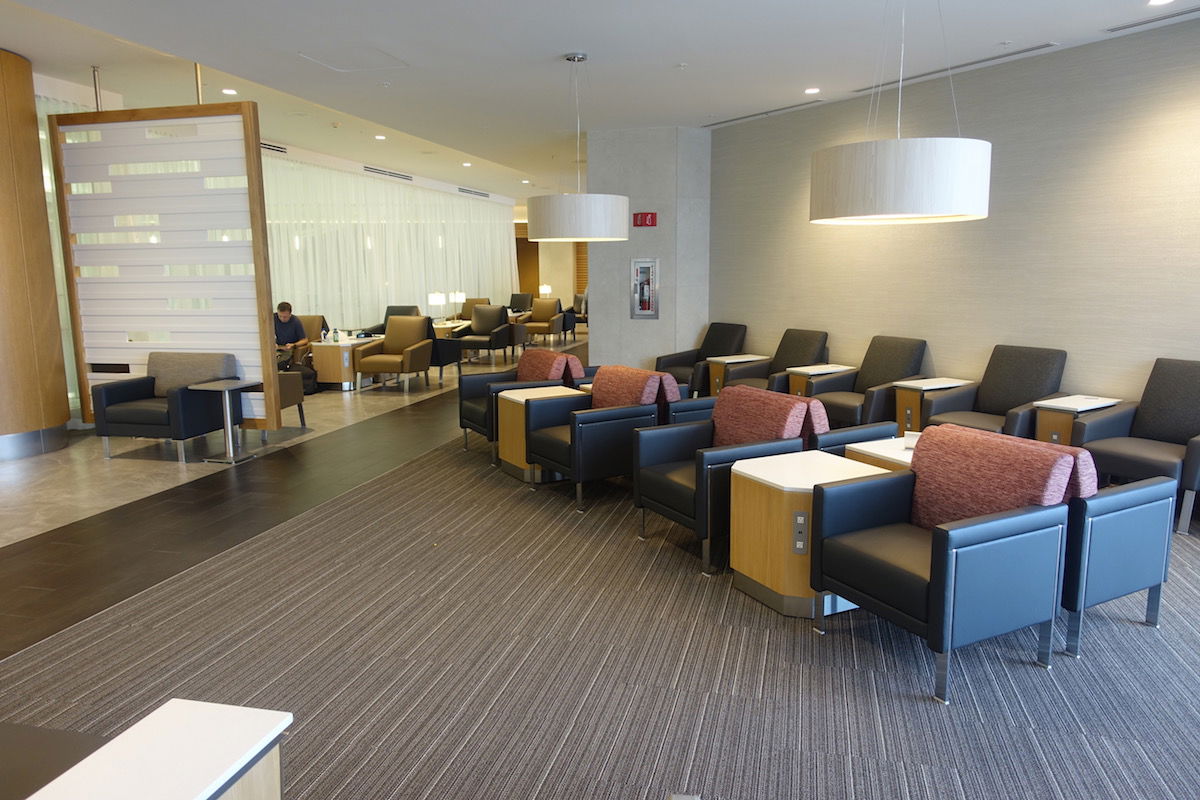 However, American's Flagship Lounge JFK is significantly smaller. As reader brandote commented today:
These lounges are a vast improvement, but the new access policy is a disaster. Just go to the JFK Flagship Lounge from 5-8pm and it's like a war torn country. Also, couldn't agree more about the lounges being cookie cutter. In addition to furniture, all of the finishes and fixtures are exactly the same (not to mention kind of cheap…compare to a CX or QF lounge). Would be nice to see some differentiation to reflect to local area.
The problem is that I think American is doing their best. They'd love to make the lounges bigger, but they don't have access to more space. But at the same time, isn't it sad when a lounge is introduced and it's compared to a "war torn country" (I'm not sure I'd quite go as far — though I've called it a "zoo" in the past — but I'm just sharing reader comments here)?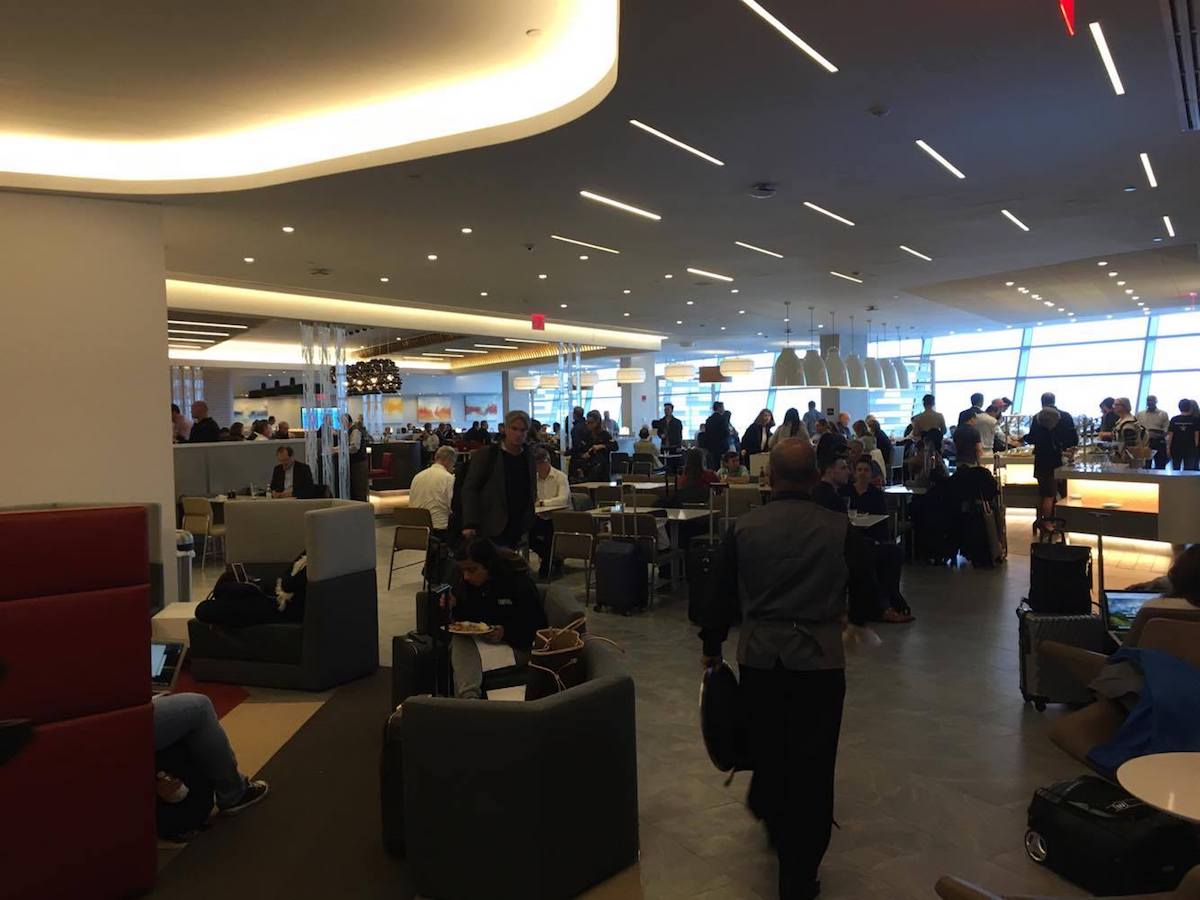 On the other end of the spectrum, Air Canada's Signature Suite is just 5,500 square feet, with seating for 150 people. The lounge isn't so small because Air Canada wants it to be that way, but rather because there's simply no more space to build. Some readers are outraged by this policy. For example, reader Stannis says the following, and many other readers expressed a similar sentiment:
It's disingenuous for you to promote your award booking service and then not call out airlines when they are providing your customers an inferior service. Award miles are just an alternate form of currency, you can't have it both ways.
Look, I get the frustration at the access policy. As someone who mostly books awards and upgrades, I may never have access to this lounge myself (though when there's a Star Alliance transatlantic business class sale I may book myself on Air Canada and route through Toronto to use this lounge).
I'll take it a step further — I largely don't think the policy makes sense. For example, cash upgrades on Air Canada can be quite expensive, yet those are excluded. Furthermore, Air Canada has a transatlantic joint venture, yet Lufthansa passengers don't get access to the lounge. But I don't think there's a perfect system when it comes to restricting access, and they're just starting somewhere.
But I also see this from Air Canada's perspective. Keep in mind that they're starting with these entry requirements, and in the future they're open to expanding access as space permits. They'd rather be strict now and then extend access to more passengers, rather than the other way around.
What's better — an overcrowded lounge or a restrictive lounge?
I'd love to hear what you guys think. To me the single most important feature of a lounge is that it's a relaxing environment and doesn't feel like the terminal.
With that in mind, would you prefer that a lounge has restrictive entry requirements and is tranquil, or a lounge with more generous entry requirements where you have to fight over seats?
I fall in the former category, and I say that as someone who doesn't benefit from Air Canada's policy here. For example, take a look at Amex Centurion Lounges. I've frequently found myself going to the Admirals Club in Dallas rather than the Centurion Lounge in Dallas, even though the Centurion Lounge has infinitely better food and drinks, and even has a spa with complimentary treatments. But it's just consistently so crowded.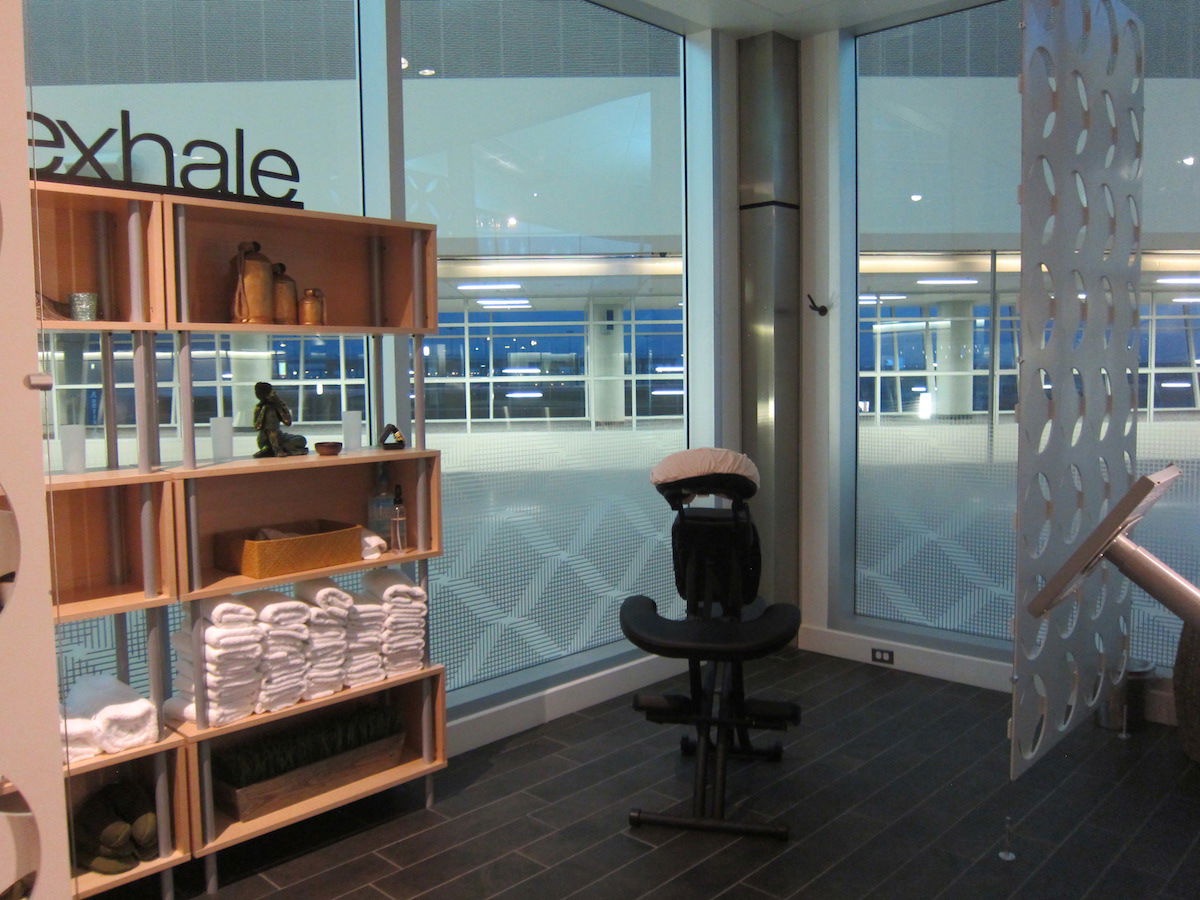 Personally I support airlines having stricter entry requirements if that's the only way to avoid such a situation. Let's keep in mind that nothing is being taken away from passengers here — passengers who previously had access to the Maple Leaf Lounge will continue to have access, and arguably they'll have an enhanced experience, as the lounge won't be as full (assuming Air Canada doesn't make cutbacks there).
Furthermore, it's another thing if airlines had access to more lounge space but didn't want to pay for it, but that's not the case here. Terminal 1 at Pearson Airport has five spaces for lounges, and all of them are occupied.
One suggestion someone made is that they should just offer access on a first come, first serve basis. To me that's the worst possible strategy they could take. I think the one place where North American airlines perform poorly is when it comes to consistency and managing expectations. You shouldn't only find out what your experience will be like when you arrive at the airport.
Whichever strategy airlines take, I appreciate the effort that goes into it, and the challenge that they face, because they really can't win. Want to let as many people in as possible? People will come away thinking it's crowded and unpleasant. Want to restrict access? People will come away thinking it's an unfair policy. Nobody would have any issues if they just didn't open these lounges in the first place. 😉
Overall I commend airlines in North America for just how much they've improved their lounge experience in the past year or so. It's pretty awesome to think that we now have four lounges in North America run by "local" airlines that offer a la carte dining.
Where do you guys stand on this?