---
Welcome to my next trip report, covering travel in EL AL first & business class, Aer Lingus business class, Delta business class, a bunch of lounges, two hotels in Israel, and much more! This was a really fun trip, and I can't wait to share all the details.
Planning the trip
This blog is about the journey rather than the destination, and as a result my travel is often dictated by airline products I want to review, rather than destinations I want to visit. However, Israel has been a destination that has been on my radar for so long. Just this year EL AL took delivery of their first 787 featuring their new business class product, and that seemed to me like the perfect opportunity to not only fly with them, but also to visit Israel.
My mom's number one dream destination has been Israel, so she was the natural travel companion for this trip. In the end my dad came along as well (I was supposed to go on a trip with him in September, but due to the US hurricane situation at the time, that didn't happen). So I guess this killed two birds with one stone in terms of taking trips with both of my parents.
Booking flights
EL AL for years has been known for having outdated first & business class products, so the 787 very much represents a fresh start for the airline. As a result, my goal was to review EL AL's new 787 business class, and also their old 777 first class.
EL AL doesn't have many mileage partners, and on top of that, they typically only make one business class award seat available per flight, and I was traveling with my mom.
EL AL's first 787 destination in the US was Newark, though the cheapest one-way business class fare was ~$4,500. However, by originating travel in Toronto, that fare was over 50% lower. So I managed to book the following for ~$1,840 per person one-way (which is still a lot of money, but seemed like the best way to book this):
11/11 PD139 Toronto to Newark departing 4:10PM arriving 5:40PM [Economy]
11/12 LY28 Newark to Tel Aviv departing 1:15PM arriving 6:35AM (+1 day) [Business]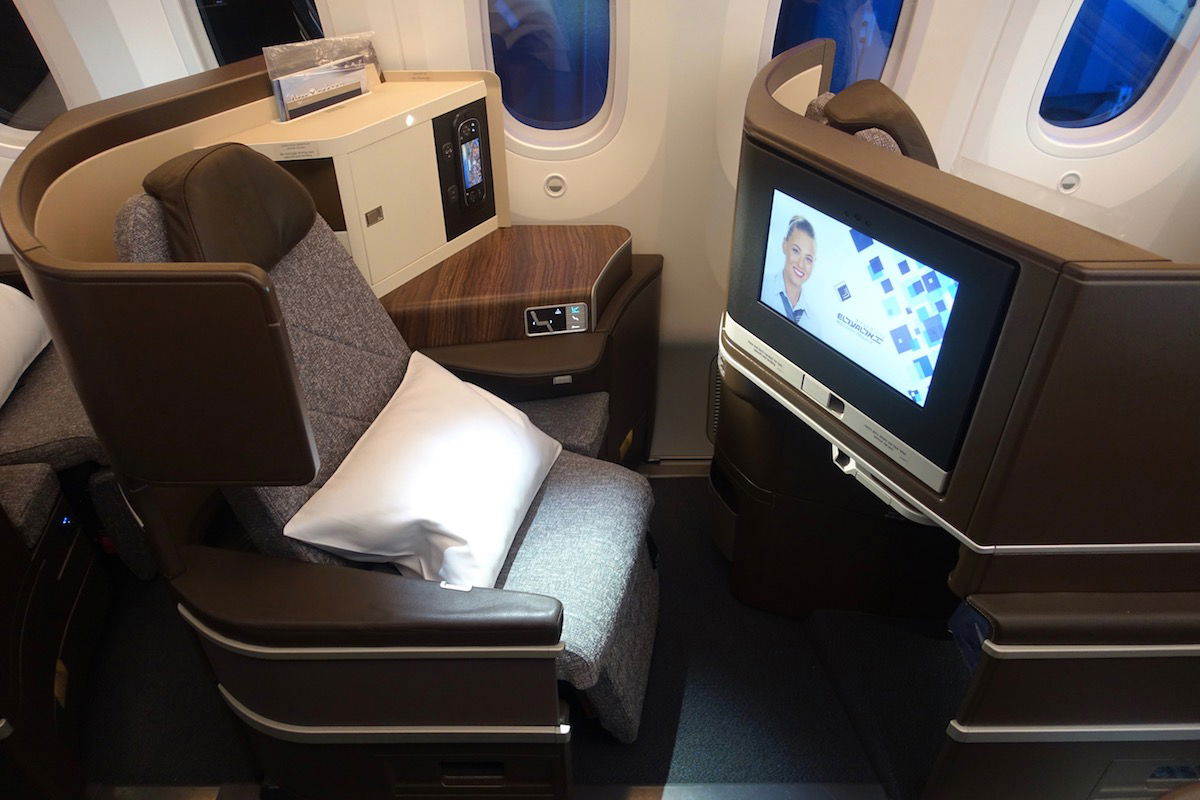 Sure, I'll gladly position to Toronto to save that much money, and it also let me try Porter Airlines, which I've been wanting to try.
My mom and I split ways in Tel Aviv on the return, and I redeemed 56,000 Qantas points plus paid $30 in taxes to book the following (Qantas is basically EL AL's only useful partner):
11/20 LY319 Tel Aviv to London departing 5:15PM arriving 8:50PM [First]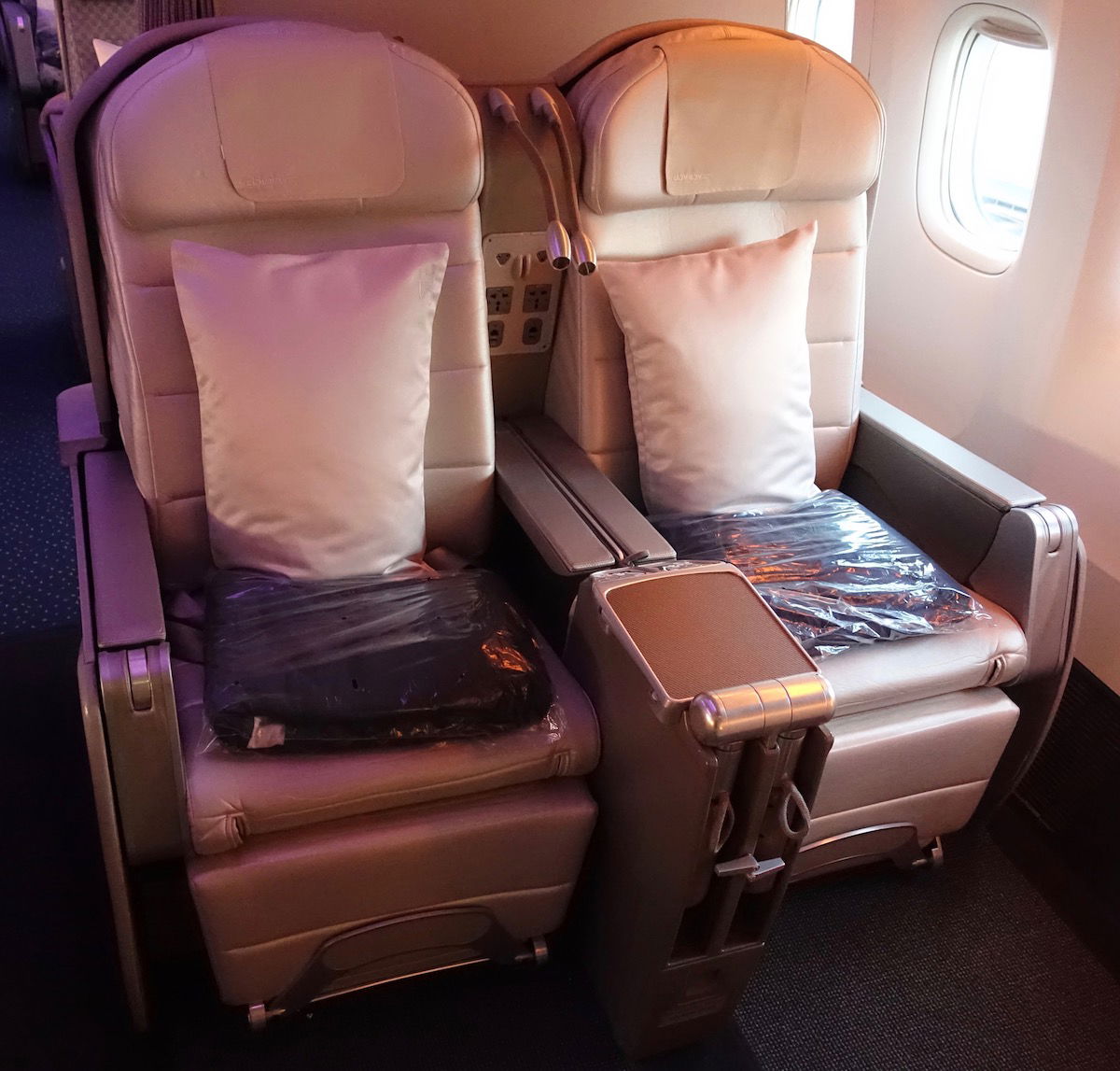 EL AL's first class award availability is quite good, and you can book it directly on Qantas' website, which is great. Keep in mind that Qantas is transfer partners with Citi ThankYou, which is how I generated the Qantas points.
Since I still needed to cross the Atlantic, I decided that I wanted to try Aer Lingus business class, which required first getting to Dublin. So I positioned from London to Dublin on British Airways for just 7,750 Avios plus $40:
11/21 BA830 London to Dublin departing 8:20AM arriving 9:40AM [Business]
From there I managed to find Aer Lingus business class award availability from Dublin to New York. I booked the following for 50,000 Avios plus $85 (the number of Avios was lower than usual since this was an off-peak award):
11/21 EI109 Dublin to New York departing 4:10PM arriving 7:05PM [Business]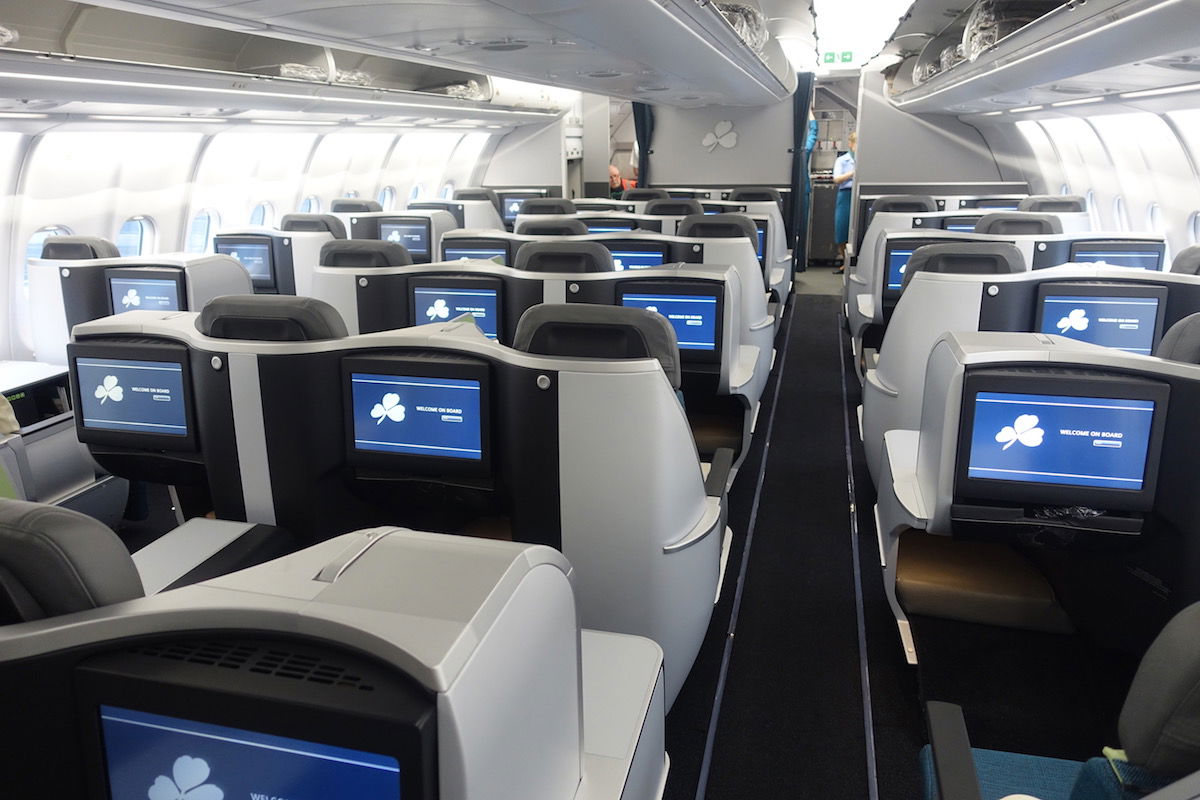 Lastly I was hoping to get to Los Angeles, and Delta had a pretty reasonable fare in business class for $659, so I booked that, especially since it helped me complete my Delta Platinum challenge:
11/22 DL472 New York to Los Angeles departing 7:00AM arriving 10:25AM [Business]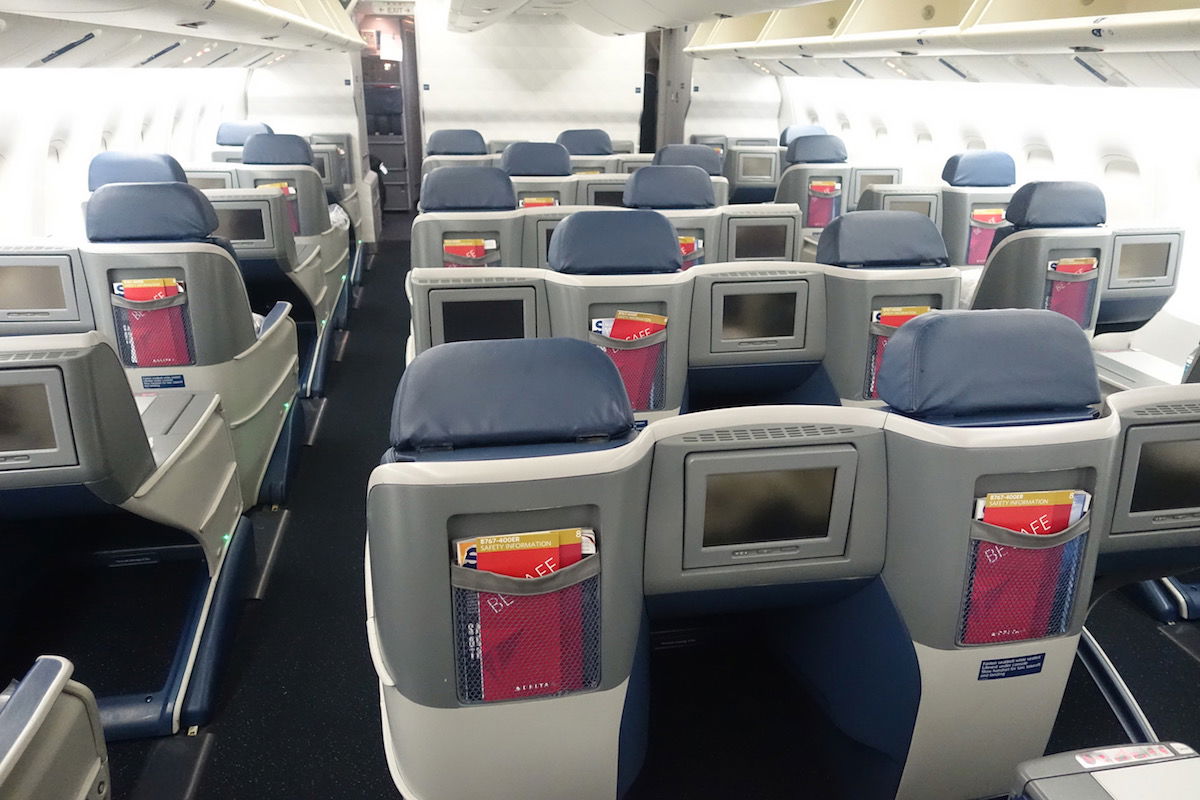 In the end, my entire routing looked as follows: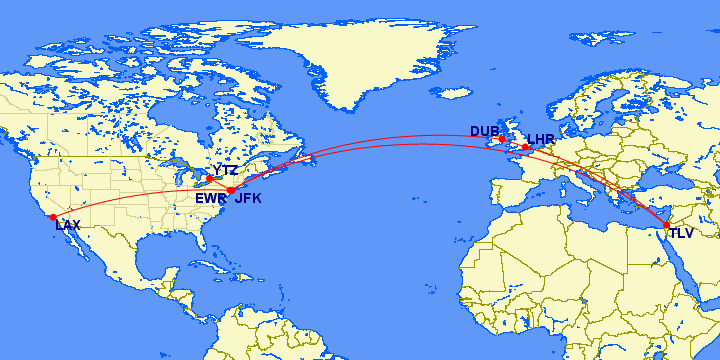 Booking hotels
For this trip I needed the following hotel nights:
1 night in Toronto
1 night in Newark
7 nights in Israel
1 night in London
1 night in New York
For Toronto I decided to book the Adelaide, which is the new Starwood Luxury Collection hotel in Toronto. This is the former Trump Hotel that will become a St. Regis next year. The rate for our one night stay was ~$300, and I booked through Luxury Privileges, so that included a $100 food & beverage credit, free breakfast, etc. This is a Category 6 SPG property, so a free night would have cost 20,000 Starpoints. Paying cash was the better value, in my opinion.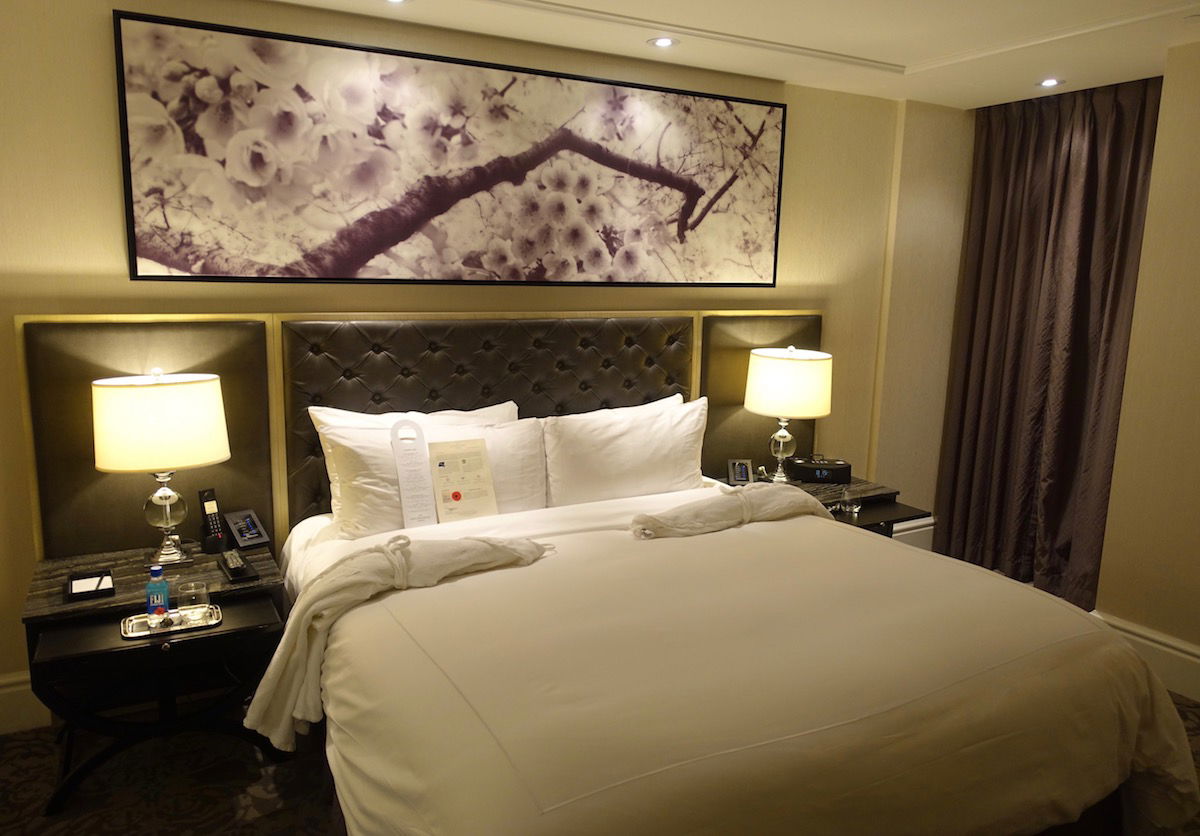 Then we just had a quick overnight near Newark Airport, and decided to book the Marriott, since it's the closest to the terminal. The rate for our one night stay was $150.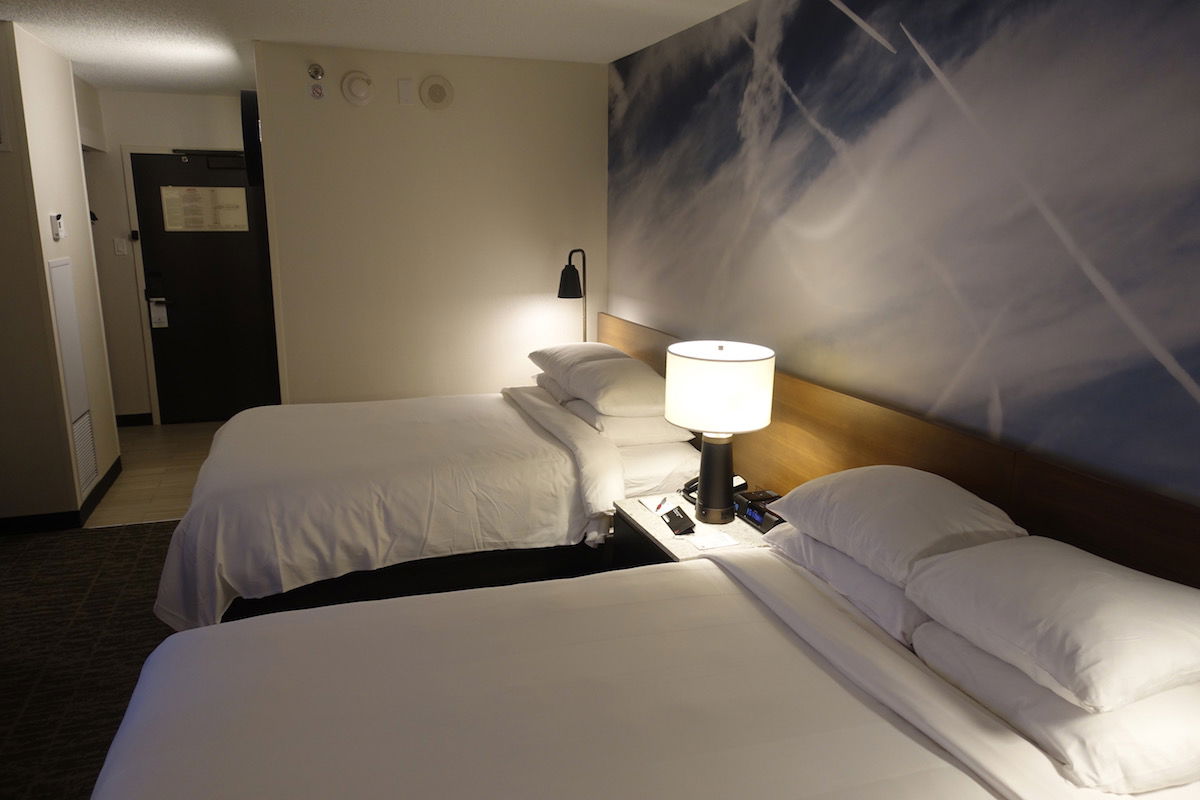 This was our first time in Israel, so we weren't sure how to split our time between Jerusalem and Tel Aviv (in the individual installments I'll share what I would do if I were to take the trip again). Based on availability and pricing we ended up booking three nights at the Waldorf Astoria Jerusalem, and four nights at the Sheraton Tel Aviv. I know there are potentially better hotels in both cities, but I wanted to review the points offerings.
For the first three nights we booked the Waldorf Astoria Jerusalem. We booked one room for 95,000 Hilton Honors points per night, and the other for about $400 per night. Ultimately this wasn't a great use of points, but I figured I was already spending enough cash on the trip.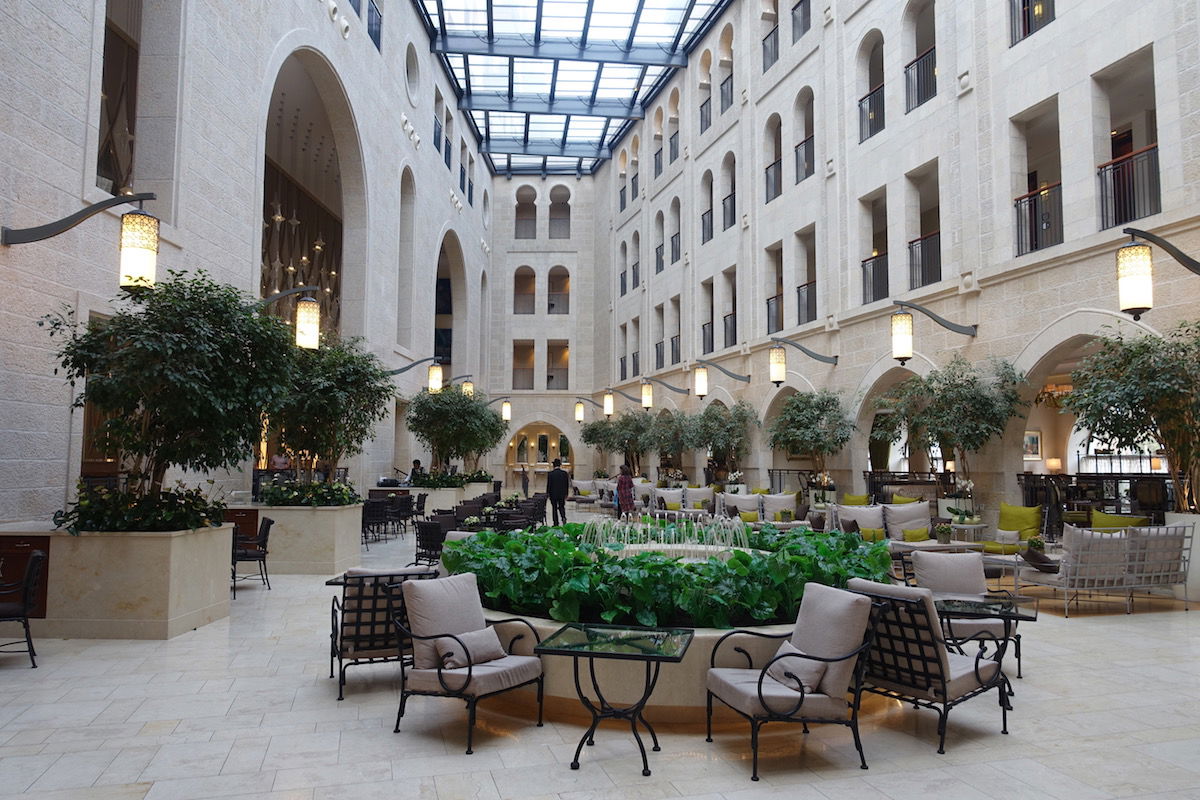 Then for the last four nights in Israel we booked the Sheraton Tel Aviv using the Citi Prestige fourth night free benefit. The rate would have been $300 per night, so my out of pocket ended up being $225 per night. This is a Category 5 SPG property, so paying cash seemed like a better value than redeeming 12,000 Starpoints per night.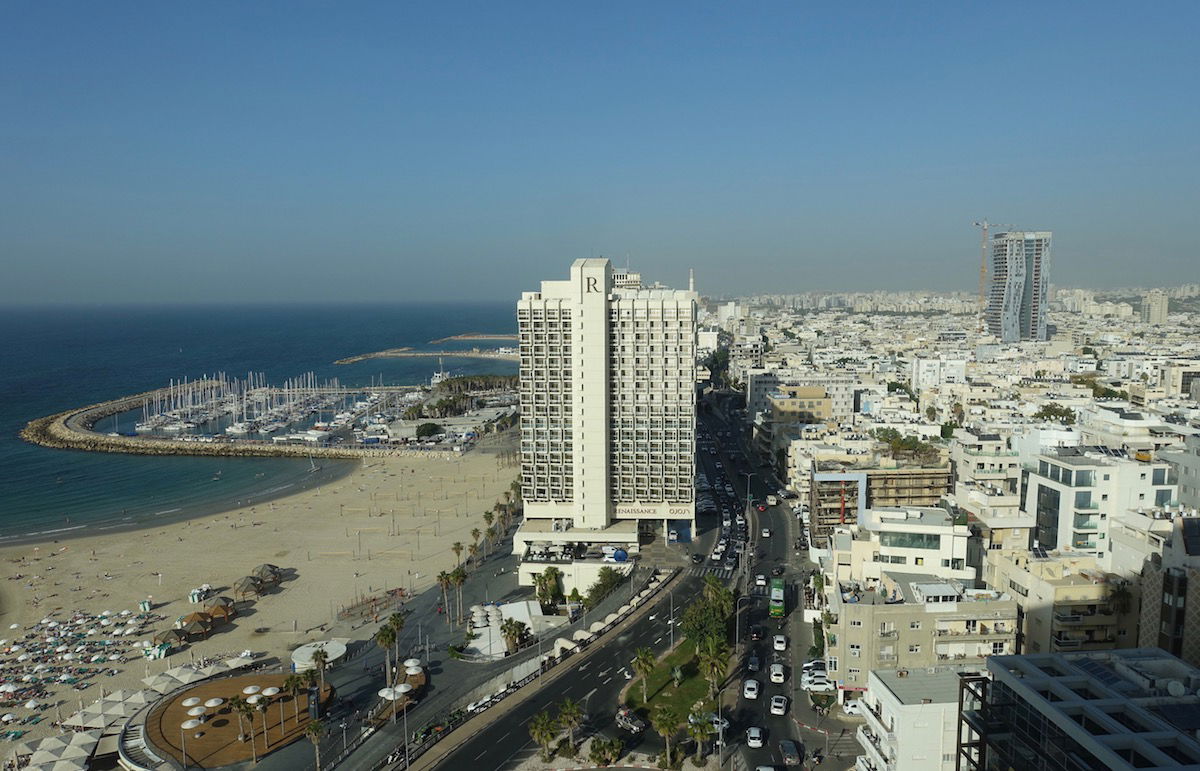 On the return I had a quick overnight at Heathrow Airport. Since I was arriving at Terminal 4, it made sense to stay at a hotel within walking distance of the terminal. There are three options — the Yotel, the Hilton, and the Premier Inn. I've reviewed the Yotel and Hilton, so I figured I'd try the new Premier Inn, which cost ~$70 for my one-night stay. This was my first stay at a Premier Inn, so I was curious how it compared.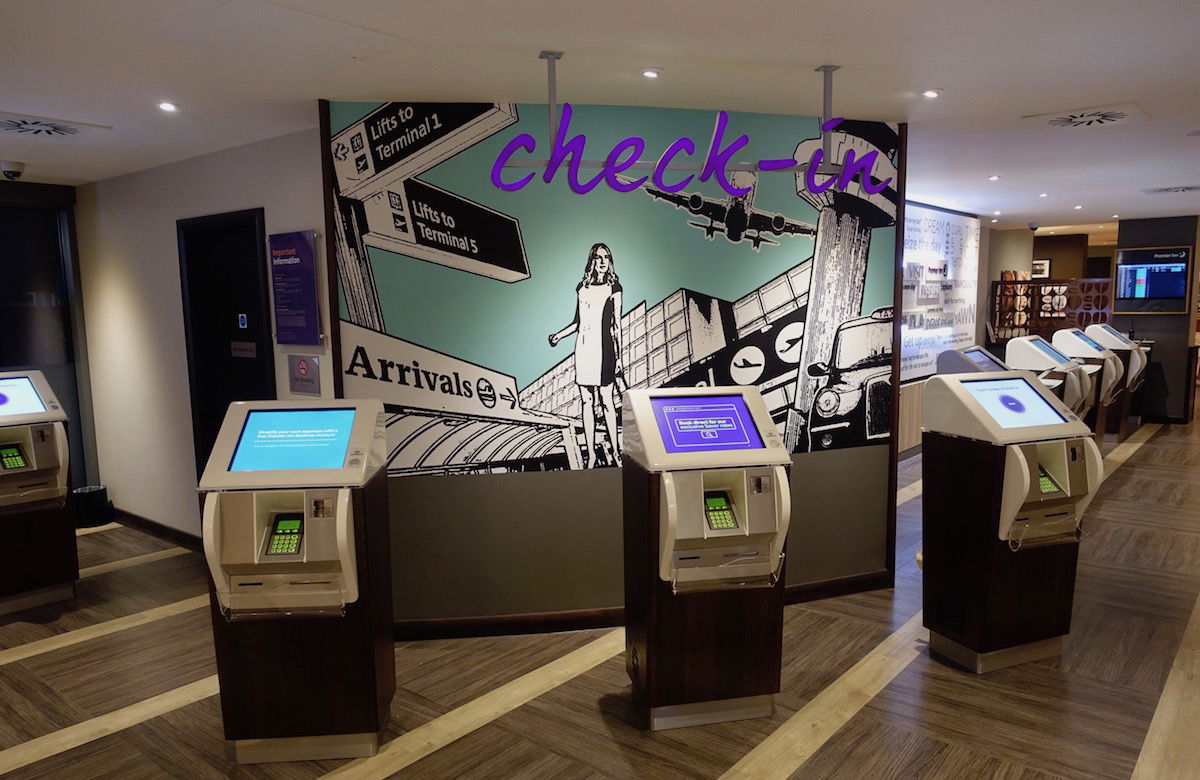 Lastly I needed a night near JFK, so I booked the Sheraton, which I won't be reviewing this time around, as I've done so many times in the past.
Bottom line
We had such an incredible and memorable time in Israel, and I can't wait to return. I was happy to have the chance to experience several new premium cabin products, but even more am thrilled by the amazing memories I have with my parents on this trip, as I'd say it was the best trip we've ever taken together. While I don't usually do this, I'll also share a bit about my thoughts on the destination.
Thanks for reading!