I've flown through Saudi Arabia several times now, and it's a country I'd be fascinated to actually visit. Up until now they haven't really issued traditional tourist visas. While millions of people travel to Saudi Arabia every year to visit Mecca, for those of us who aren't Muslim and looking to visit the holy sites, the country has been largely off limits. Saudi Arabia doesn't even issue transit visas anymore, so if you're connecting through the country you can't leave the airport.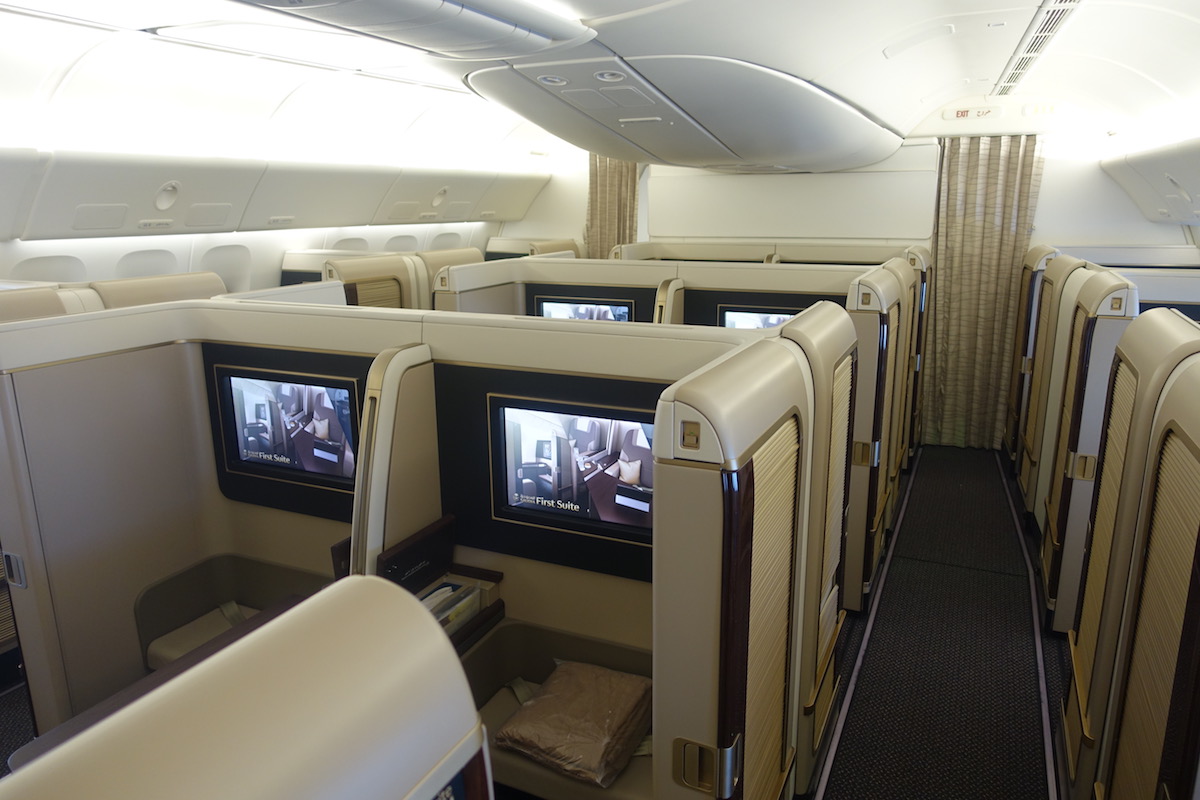 Saudia's 777 first class
The good news is that it looks like this will finally be changing soon. CNN's Richard Quest has an interview with Prince Sultan bin Salman, the head of Saudi Arabia's tourism and national heritage commission. In it, he explains that Saudi Arabia plans to start issuing tourist visas in 2018, and that they want to have 30 million visitors a year by 2030 (up from 18 million in 2016):
Saudi Arabia plans to issue its first tourist visas in 2018, the prince said. Visas were previously restricted to people traveling to the country for work or to visit its holy sites.

Attracting tourists is a central plank of the country's plan to reduce its reliance on oil. It's aiming for 30 million visitors a year by 2030, up from 18 million in 2016, and it wants annual tourism spending to hit $47 billion by 2020.

The crown prince has vowed to destroy "extremist ideologies" and return to "a more moderate Islam." There are signs that some restrictions are already being relaxed.
While Saudi Arabia is working on creating tourist attractions, like building a Six Flags and building resorts along the Red Sea, that's not what fascinates me about the country.
Naturally people will question why I'd want to visit a country like this, and the truth is that I'd love to see what life is really like in Saudi Arabia. The best way to form an opinion about a place is to actually visit it, and while I have my preconceived notions about the country, I'd like to be able to see firsthand whether those are accurate or unfounded.
Saudi Arabia, if you do start issuing tourist visas, you can bet I'll be among the first there. While the 2018 timeline sounds great, personally I'm not that confident they'll stick to that. At least it's good news that they're in general planning on opening themselves up to tourists.

Riyadh Airport
Anyone else interested to visit Saudi Arabia, or is it just me? 😉
(Tip of the hat to View from the Wing)