Earlier I wrote about how Delta SkyMiles jacked up business class award costs for travel between the US and Europe. Previously they charged 70,000 SkyMiles for a one-way business class award, while after the change they charged 86,000 SkyMiles one-way. Rather bizarrely they charge 85,000 SkyMiles for travel on a partner airline, so it's now cheaper to fly on a partner airline than to fly Delta. Perhaps we should just assume that a partner devaluation is coming any day?
I've been trying to search awards for all regions, and best I can tell this is the only award price increase for travel on Delta metal. However, it looks like Delta has also devalued a partner award.
Specifically, Delta SkyMiles partner awards for travel between the US and South Asia have increased in price from 97,500 miles to 120,000 miles, which is an increase of over 20%. South Asia in this case covers Bangladesh, India, the Maldives, Sri Lanka, etc.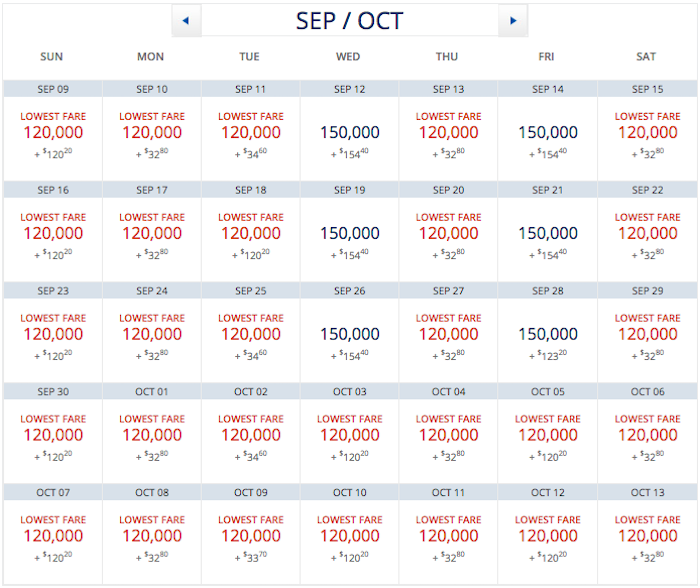 For example, the cost of an award from Los Angeles to Colombo has increased to 120,000 SkyMiles: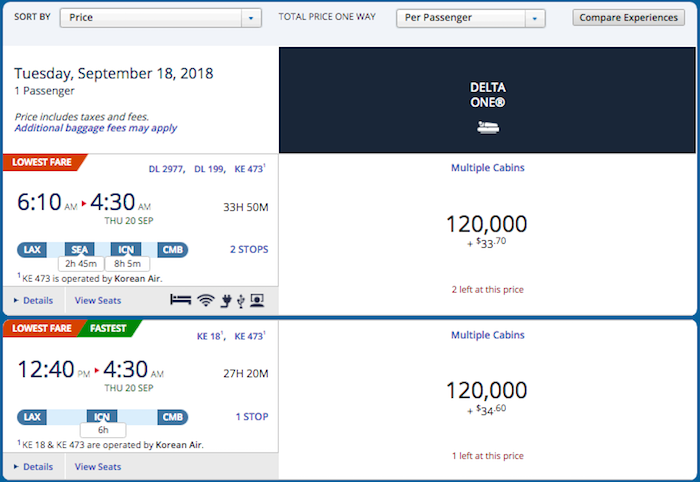 The same is true for an award from New York to Delhi:
To me it's absolutely crazy to think that 120,000 SkyMiles is the cost for a one-way saver award ticket booked in advance. Wow… just wow…