This was my first time flying Delta One, so I was really excited. I found award space on this route for only 70,000 SkyMiles (the lowest redemption rate for Delta flights between the U.S. and Europe), so it was a decent deal (and included a connecting flight to BWI in first class).
Check-in was a breeze – there were no lines in the Delta area. (Aer Lingus, on the other hand, was packed.) I noticed that my boarding pass had the dreaded "SSSS" on it, meaning I was subjected to extra security screening. This was the first time I'd ever experienced this. They thoroughly searched my bags and my person, but it wasn't too bad. It probably took me an extra 15 minutes to get through security.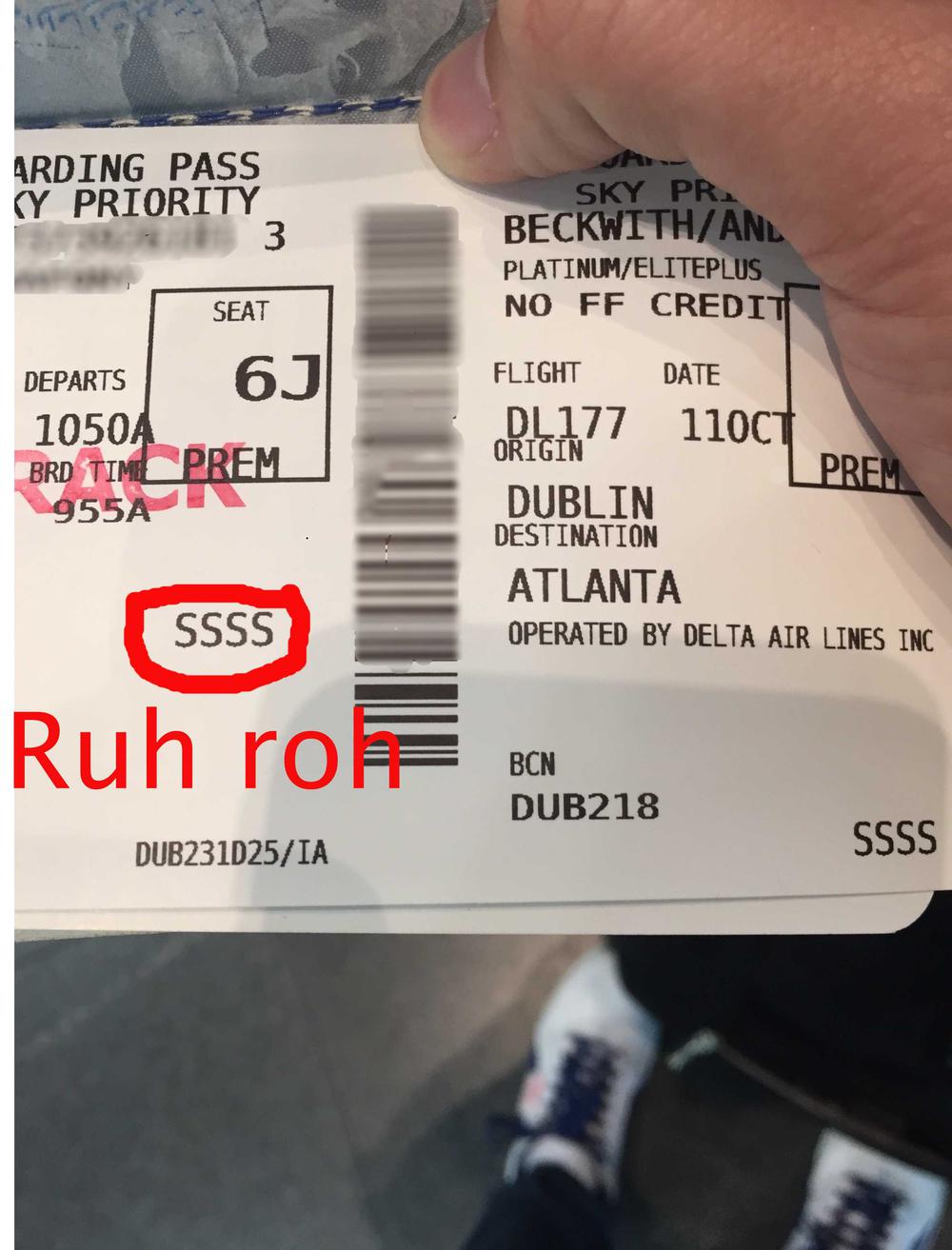 As you may know, Dublin has pre-clearance for U.S. customs and immigration. With Global Entry, it was a breeze.
Boarding was a bit hectic, as there wasn't enough space in the gate area for all the passengers on the flight. But once aboard, things were much more civilized.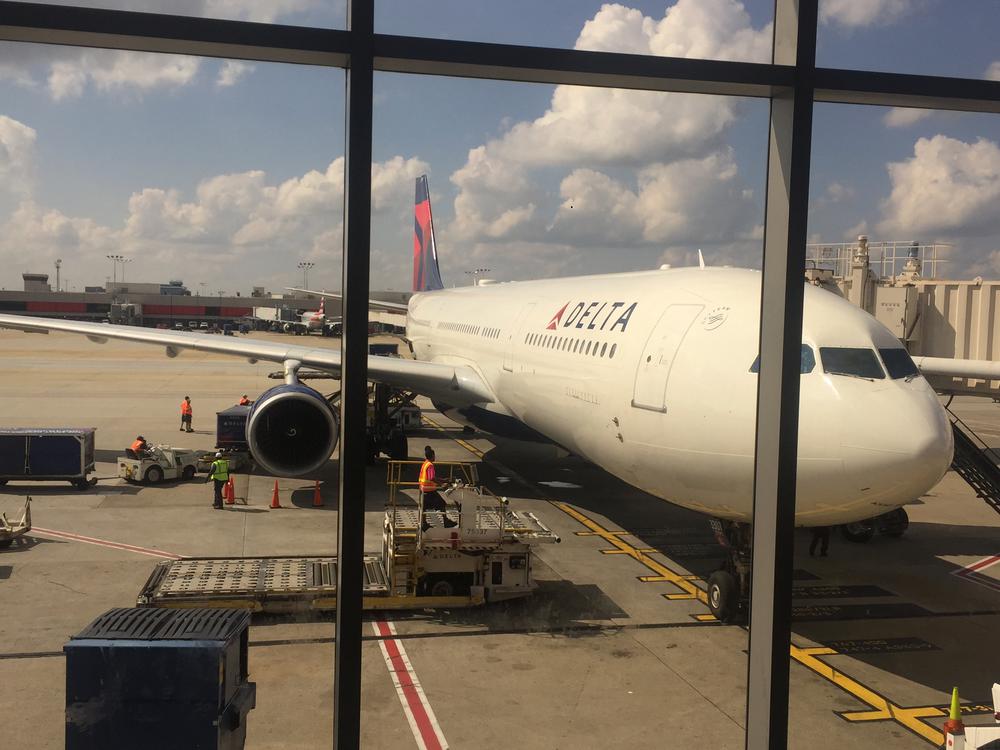 The Seat
I can't say that I like the blue leather that's found throughout Delta's fleet…but colors aside, the seats were good.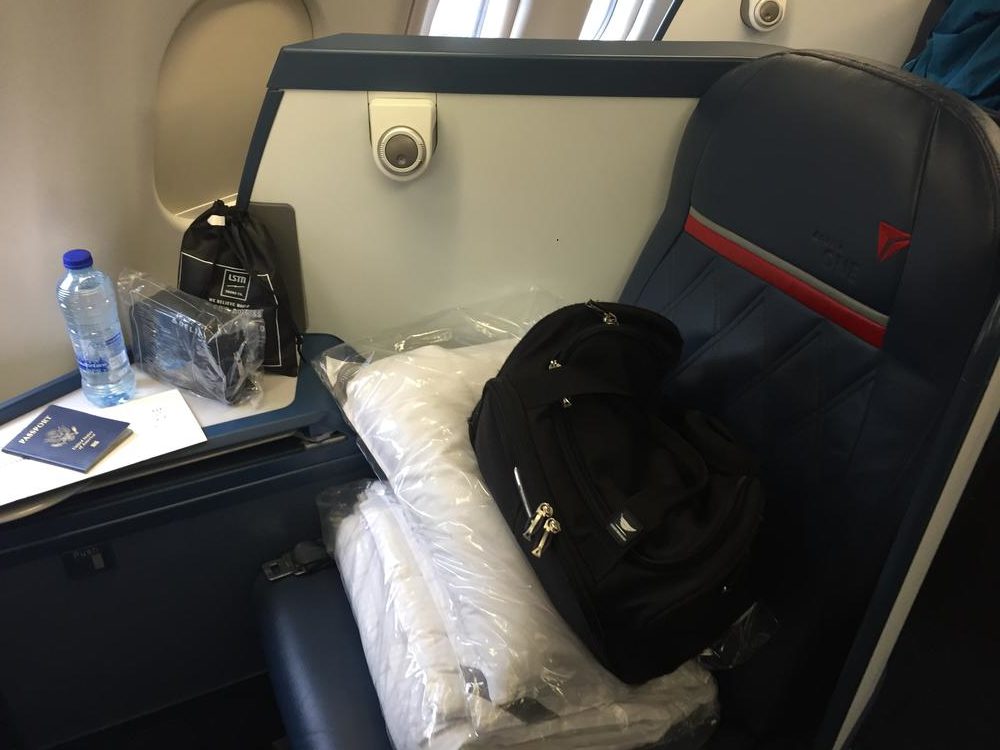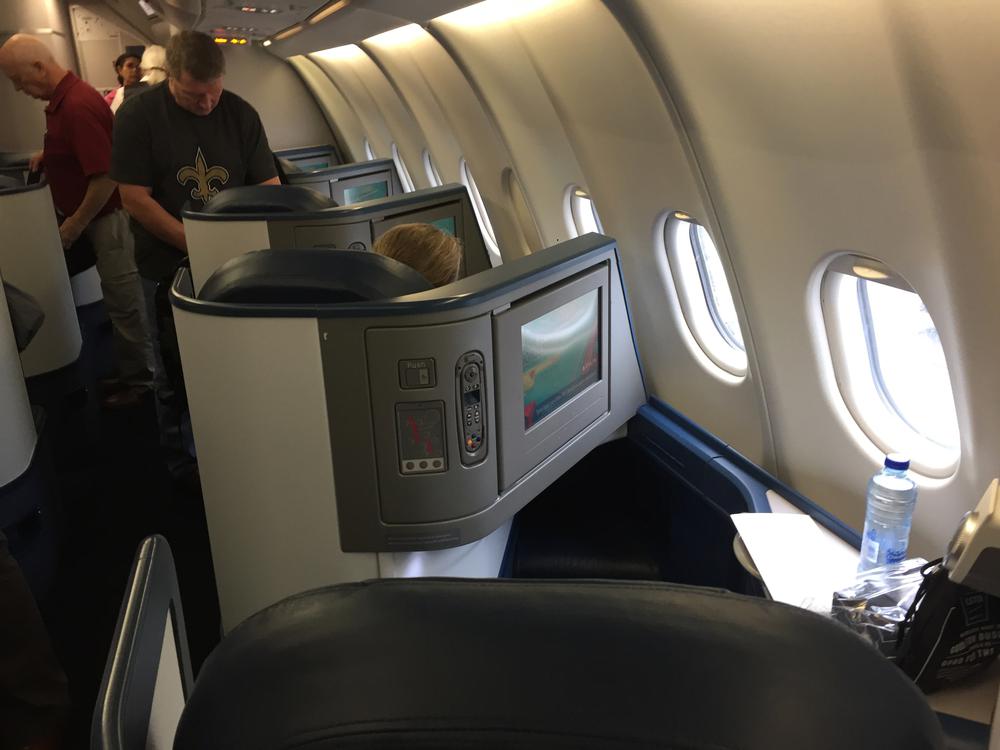 These are reverse herringbone seats, so they're reasonably comfortable and private, in a 1x2x1 configuration (I had 6J, a window seat). The space for feet is a bit confining, but I wasn't really bothered by it.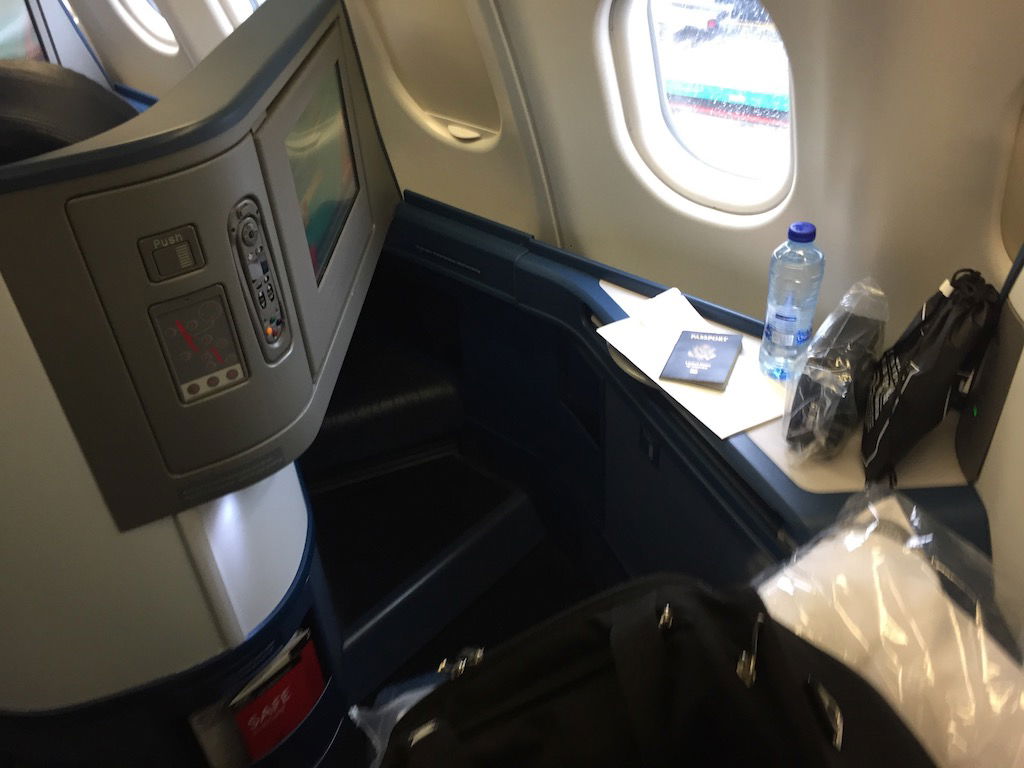 The cabin is beginning to show its age in some ways. The entertainment screen in particular is small and looks like it has seen better days. Ditto for the remote and seat controls.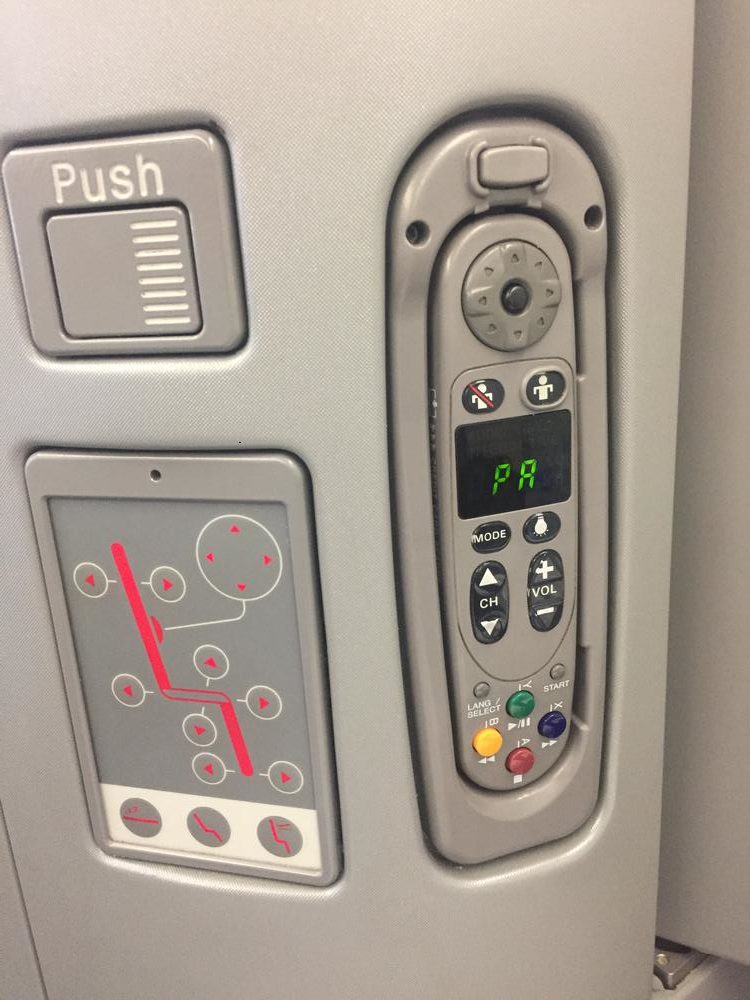 Amenities
At the seat were a Westin Heavenly-branded pillow and blanket. They were amazingly plush and comfortable – some of the best I've ever experienced in the sky. Why can't more airlines have bedding like this!? I slept for about 3 hours, despite it being a daytime flight.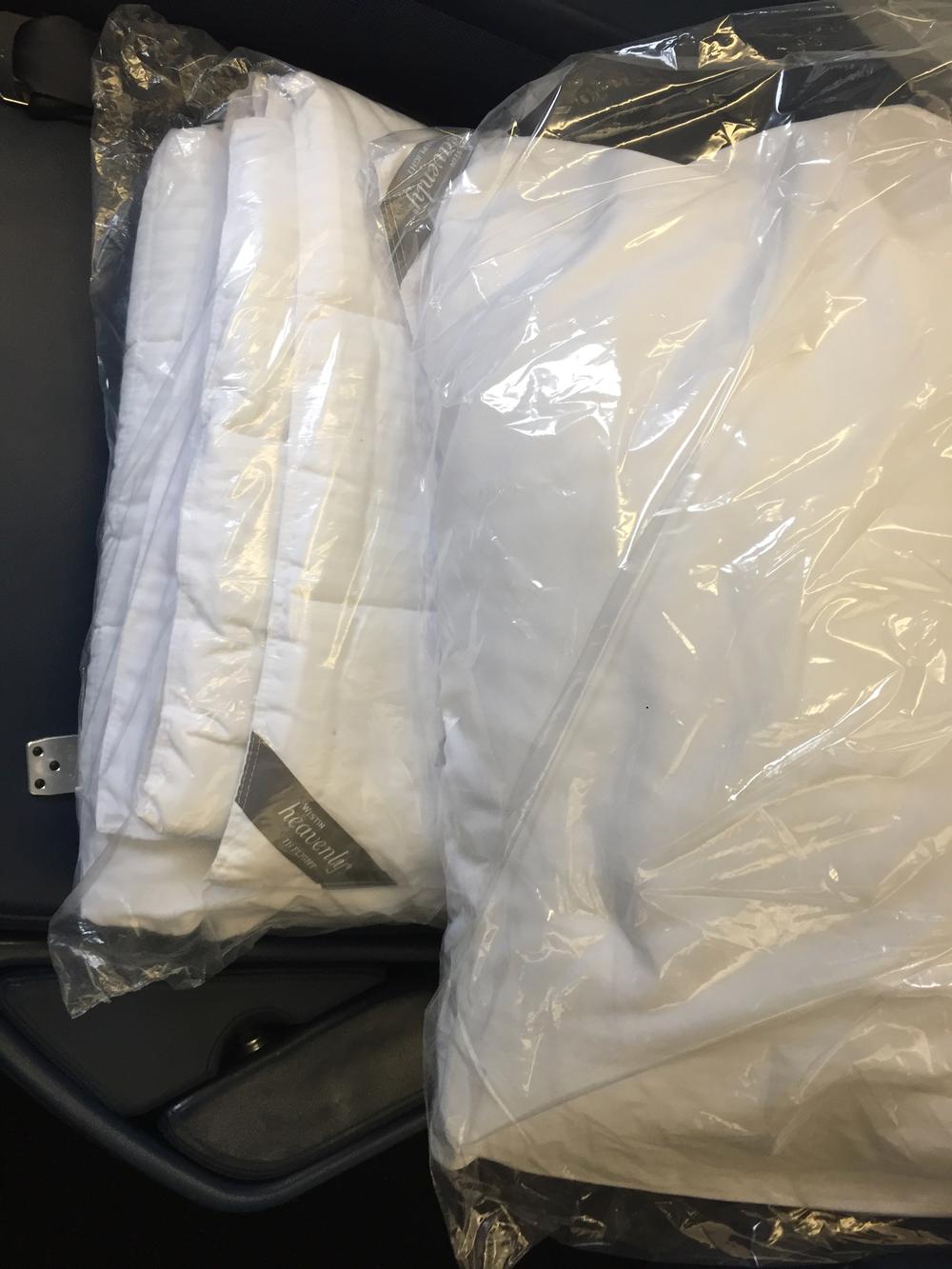 The amenity kit was from Tumi. I really like the kit itself. As far as contents, it included some standard items, as well as lip balm and hand lotion from Kiehl's – nice! It also had mouthwash. I love when amenity kits have mouthwash…I wish more of them did.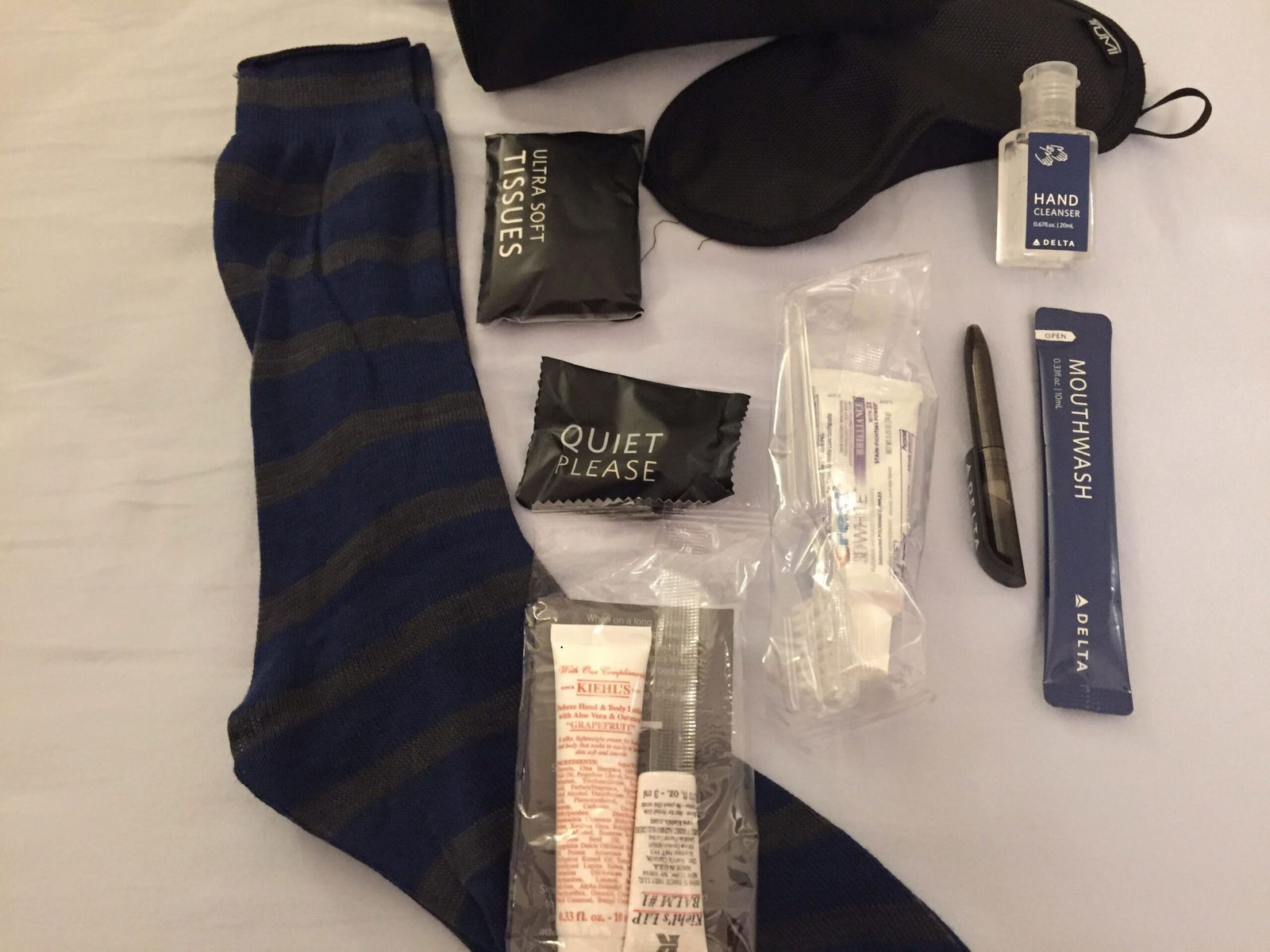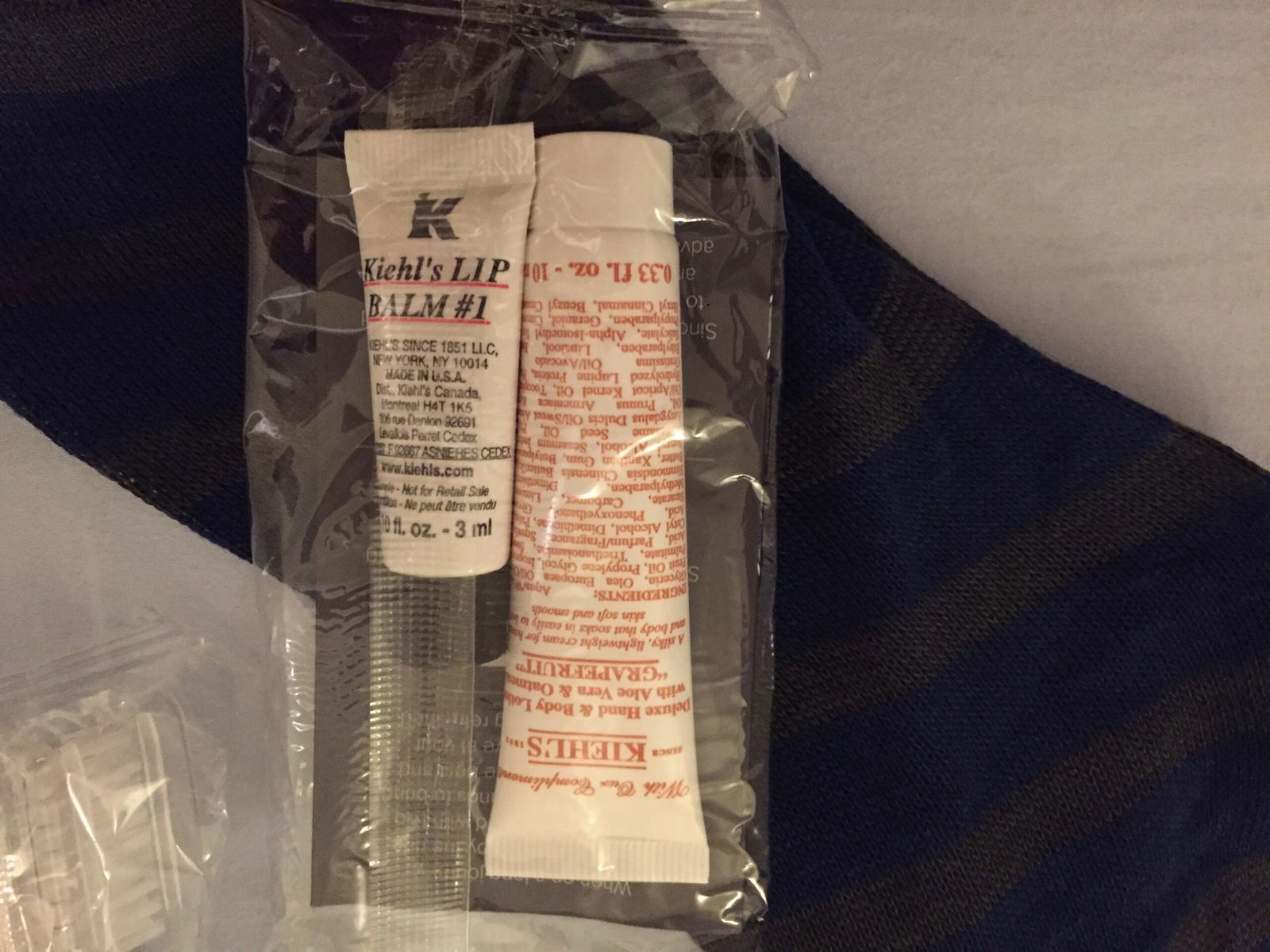 LSTN-branded noise-canceling headphones were at the seat. I thought they were fine, but not as good as Bose's QuietComfort headset.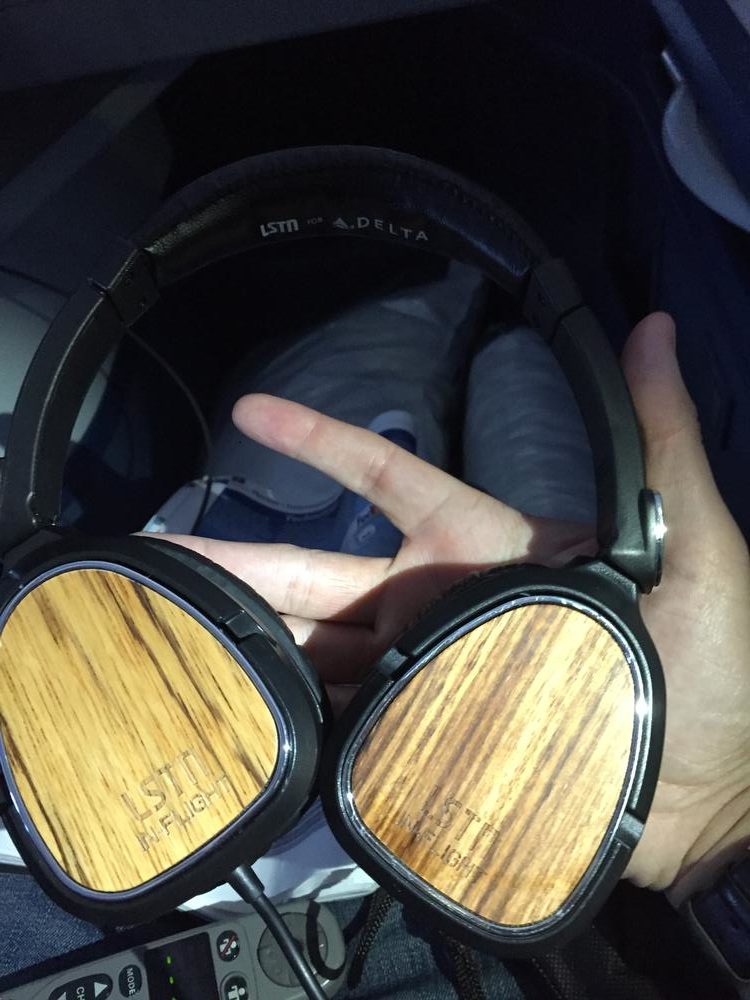 The business class lavatories (which were otherwise unremarkable) had Malin+Goetz soap and lotion, which I really like (you'll find that in first class on Delta's domestic flights as well).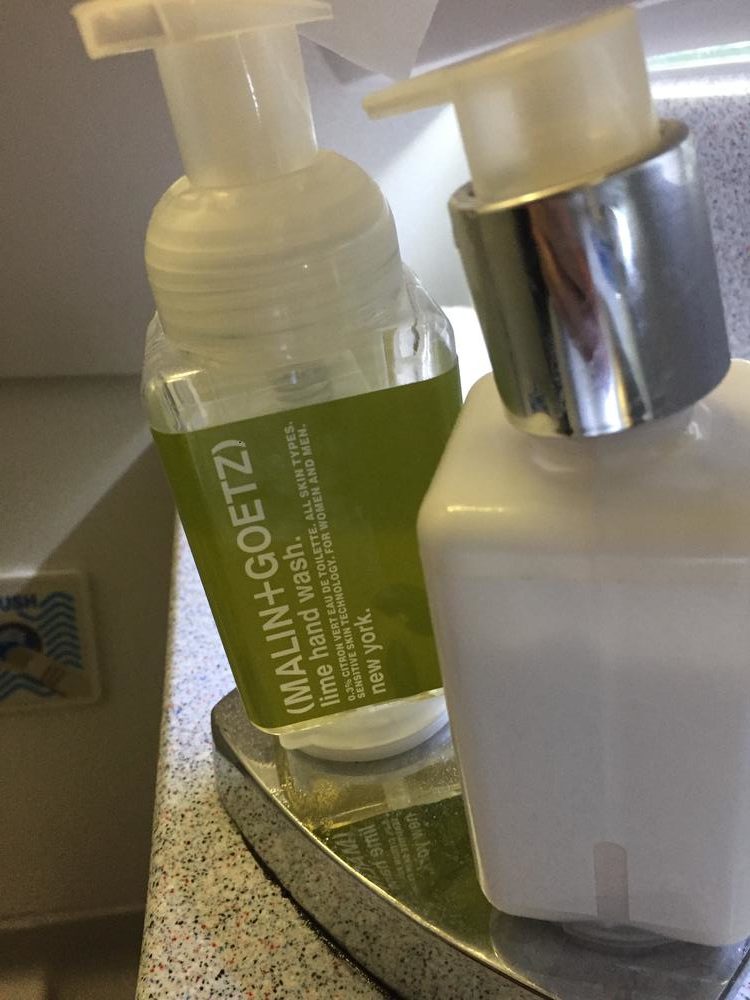 The Flight
Shortly after boarding, I was offered some champagne as a pre-departure beverage (I said, "Hey, why not? It's not like I'm driving the plane," to which the flight attendant responded, "I'm sure we're all better off that way." It was almost as if she knew how bad I am at Flight Simulator).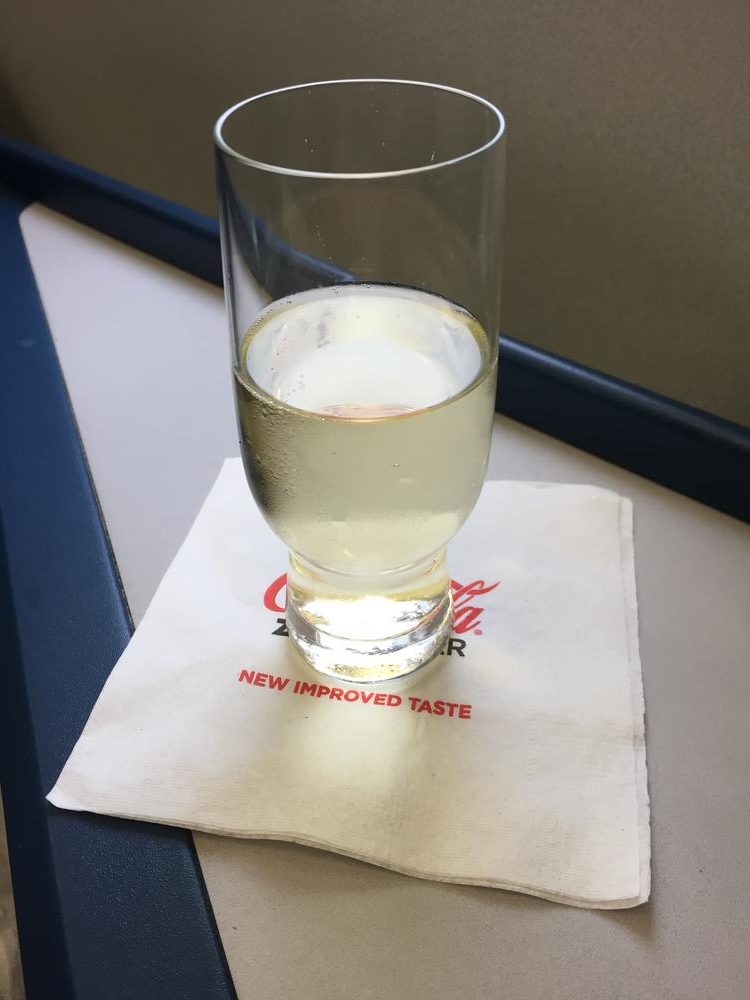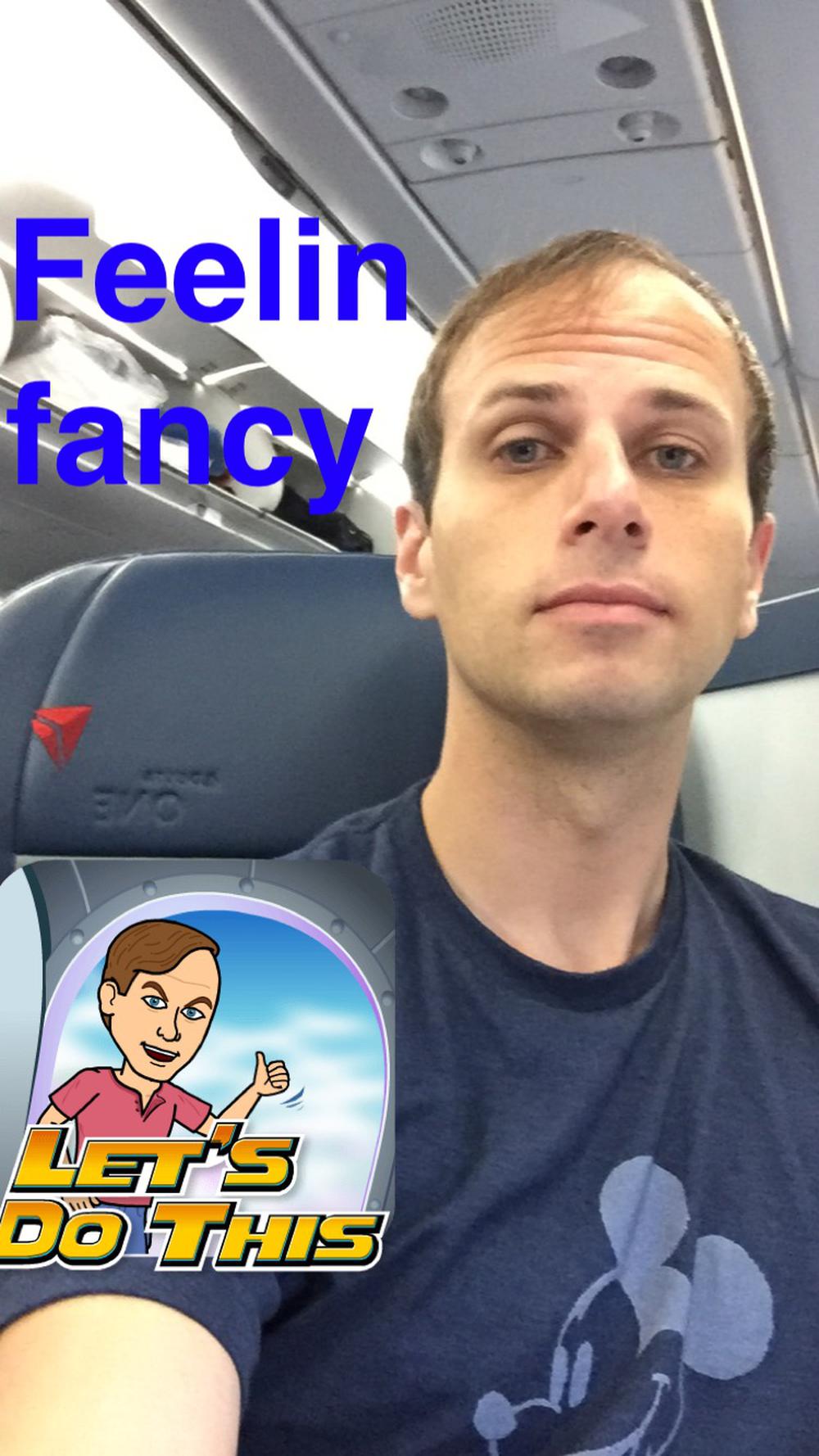 We departed on time, at which point the purser made some announcements in a very odd, sing-songy voice, kind of like she thought she was speaking to a plane full of kindergarteners. But she was friendly, at least.
A few minutes into the flight, another flight attendant made some announcements. He said that there were a total of ten Delta million-milers on this particular flight, including one passenger who had flown over two million miles and another who had flown over three million. Crazy!
Shortly thereafter, he announced that there was something wrong with the entertainment system, and it would have to be reset. Resetting it took half an hour…yikes.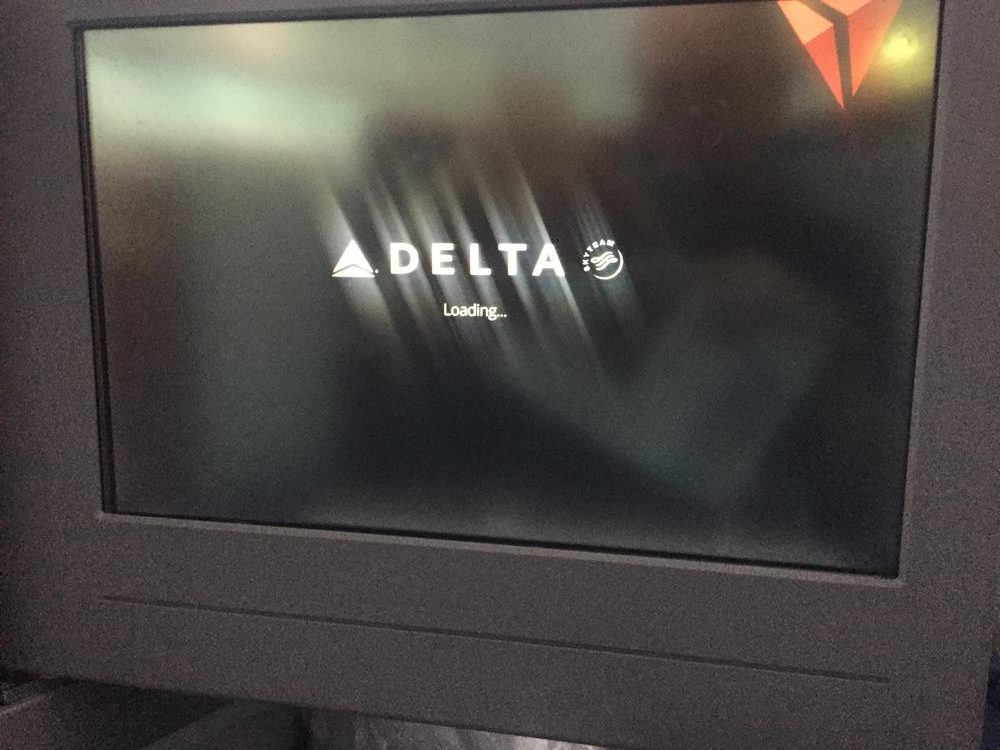 Speaking of the entertainment system, it seemed to have a wider selection than I usually see on Delta Studio on domestic flights. I watched the movie Lion, which is about a guy who got lost as a small child in India, was adopted by Australians, and tries to find his original family.
A word of warning: do not watch this movie in public. I was ugly crying at my seat. The flight attendant must've thought I was really unhappy with my meal when she saw me. Thankfully, these seats are relatively private…it would've been more embarrassing in economy!
Generally I find food in Delta domestic first class to be subpar. The food on this flight was a few steps above that – not the best food I've had in the sky, but still pretty good.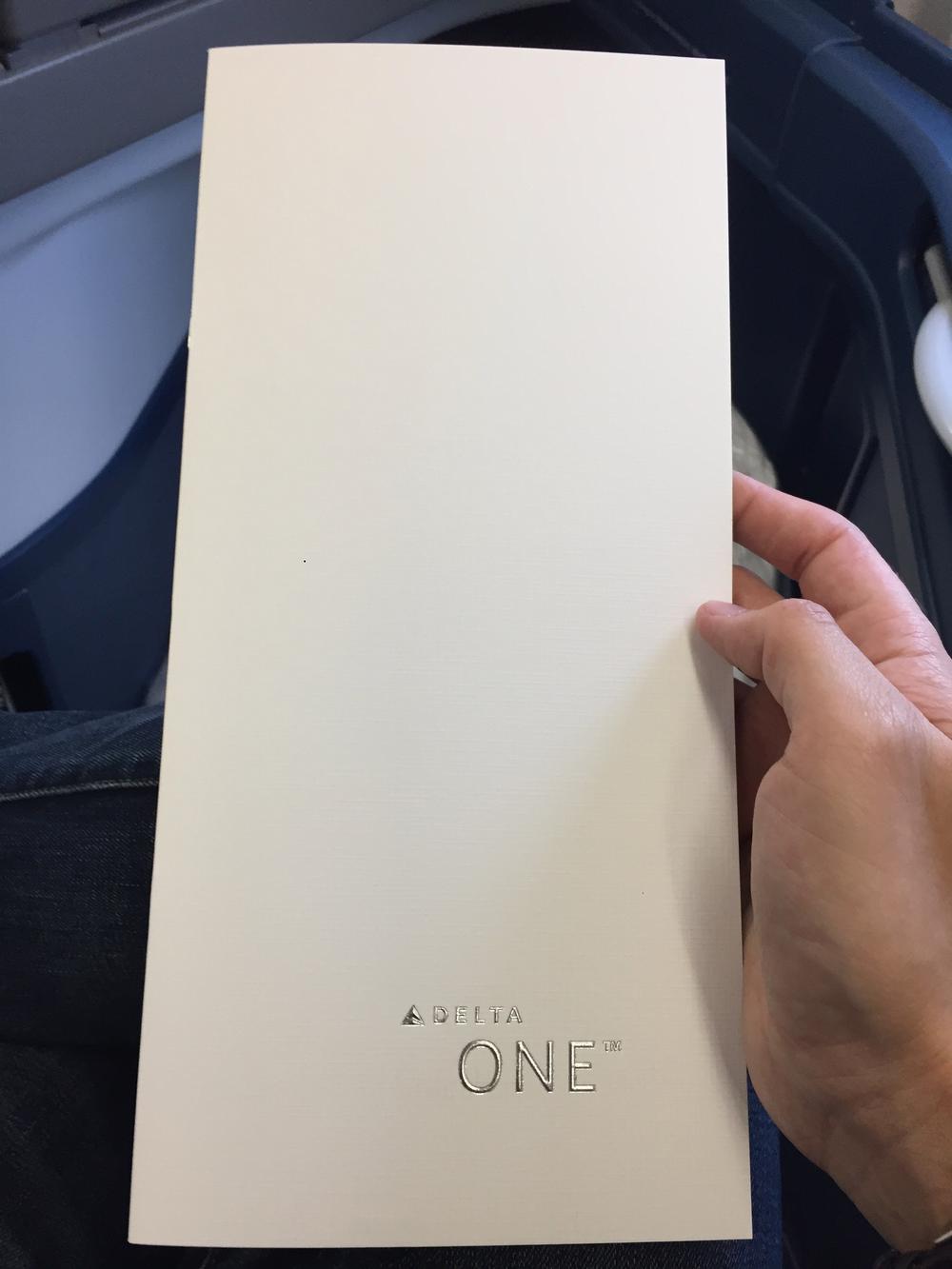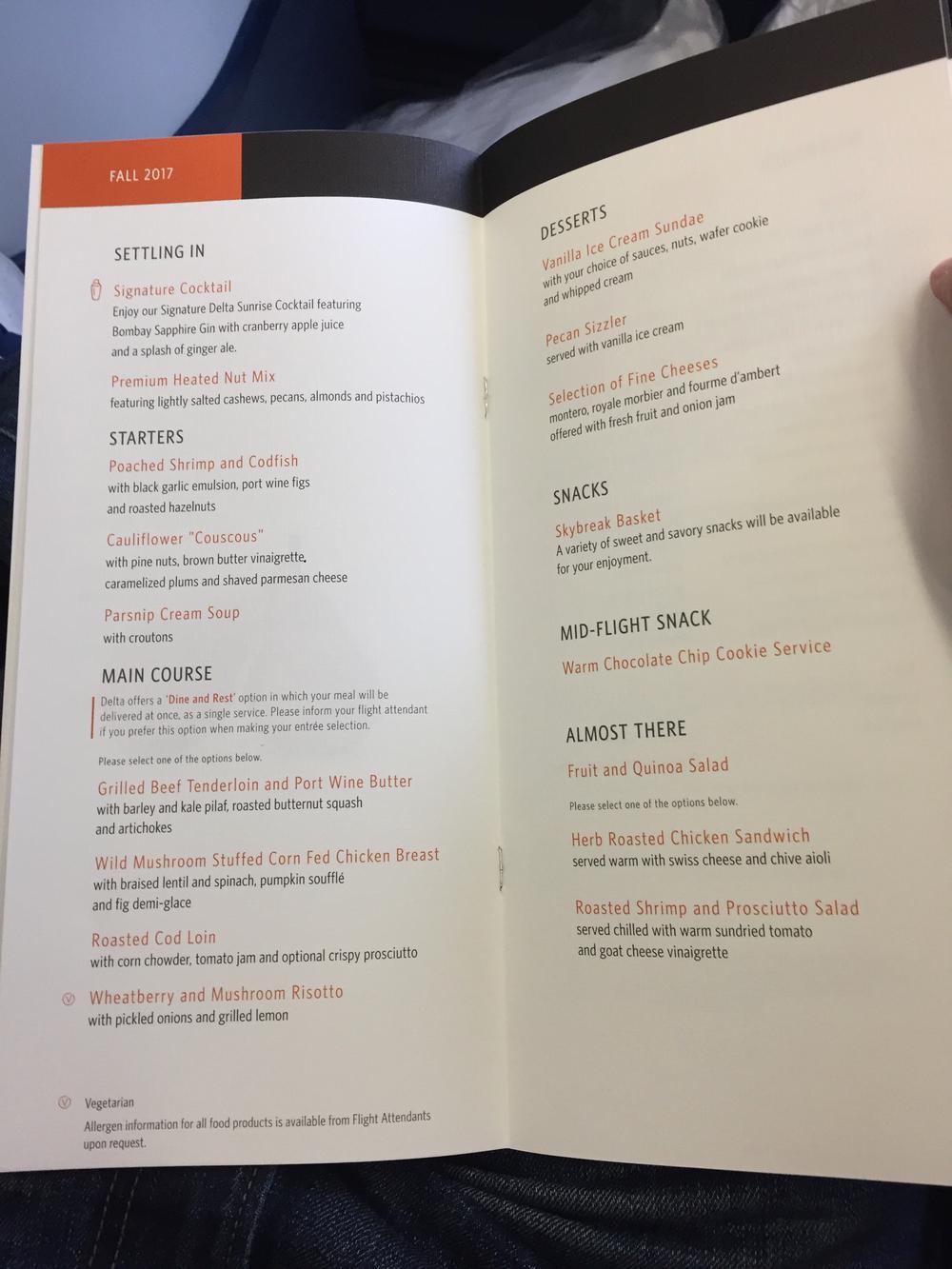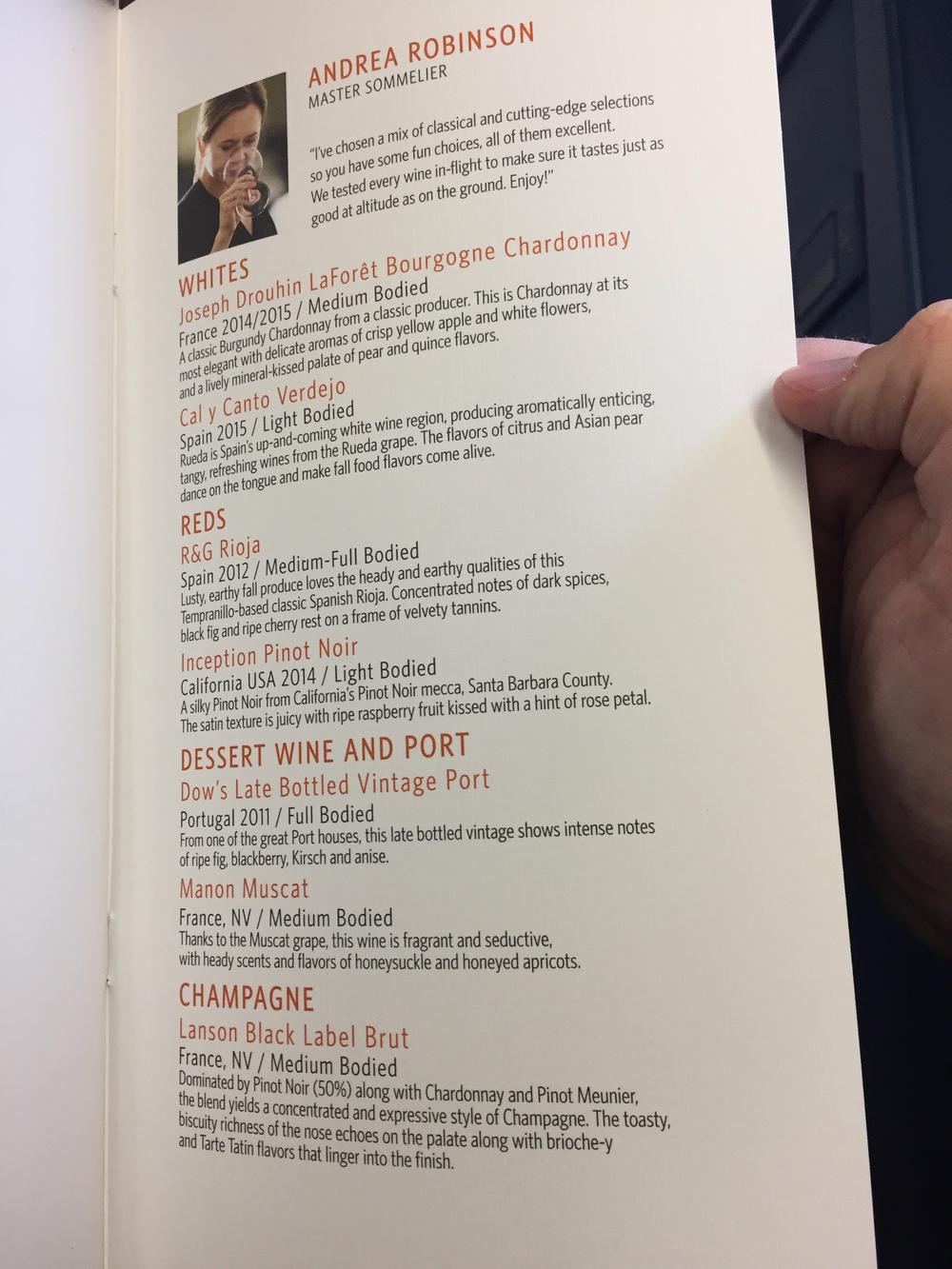 The starters included poached shrimp and codfish, both of which were tasty. There was also a cauliflower "couscous" with nuts, plums, and parmesan cheese, which I thought was unusual and delicious. I also really enjoyed the parsnip cream soup – it was my first time trying something parsnip-based, and I am glad to have found another vegetable I like. They also came around with a bread basket, and I selected pretzel bread.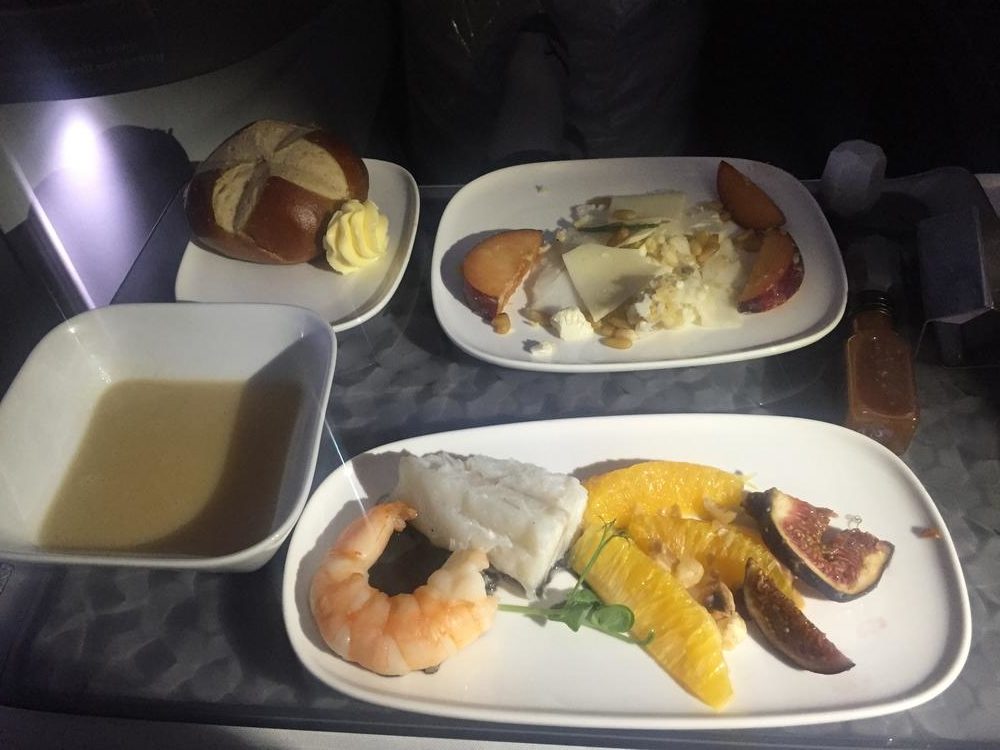 For my main course I ordered the beef. It was good, but not amazing. The barley and kale pilaf that came with it was actually a nice change from the usual rice and/or potatoes.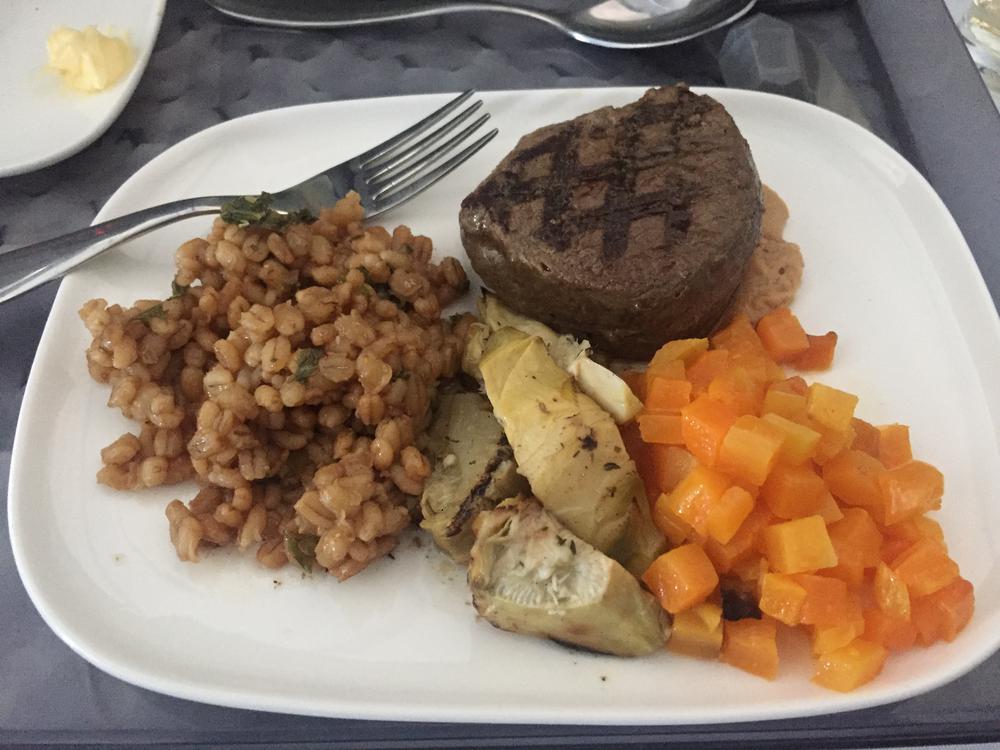 For dessert I had a sundae with hot fudge. Again, it was good but not amazing, probably because it was a little on the plain side.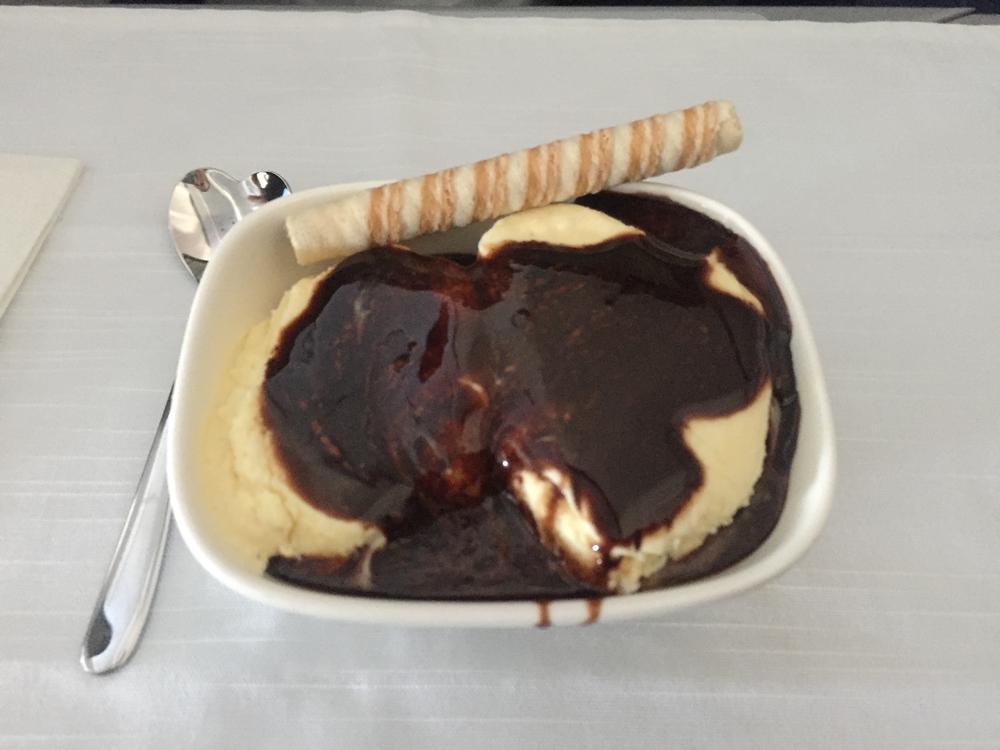 A few hours into the flight, they served a warm chocolate chip cookie. It was soft and quite tasty. I could have had ten more. Also, you know that trick that realtors use where they bake chocolate chip cookies at open houses to make people feel more at home? Well, the warm cookies made the cabin smell amazing, and if I had the cash, I definitely would've bought that A330 on the spot.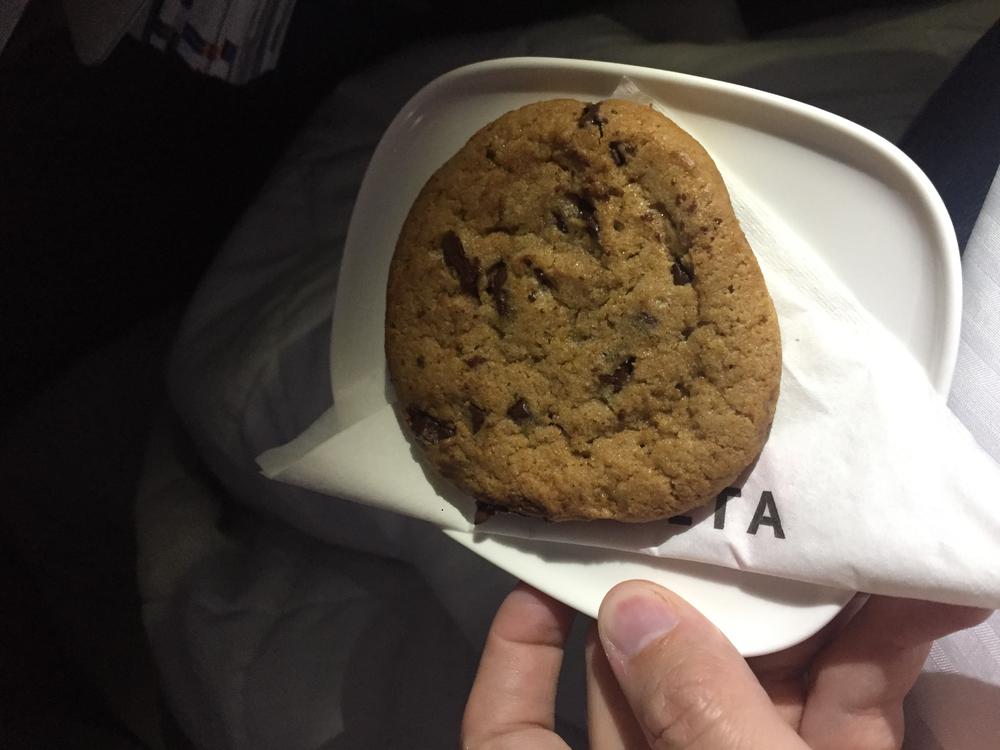 Finally, about 90 minutes before landing, they served a chicken and cheese sandwich that was actually fairly tasty. Even better, at the end of the meal they gave me a Belgian chocolate.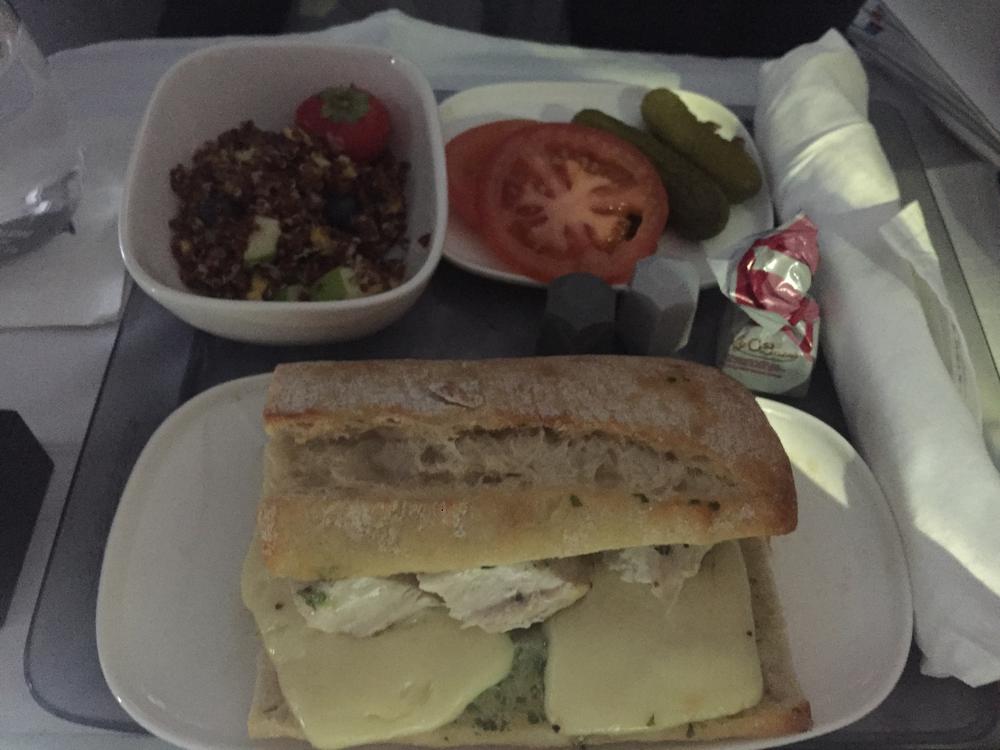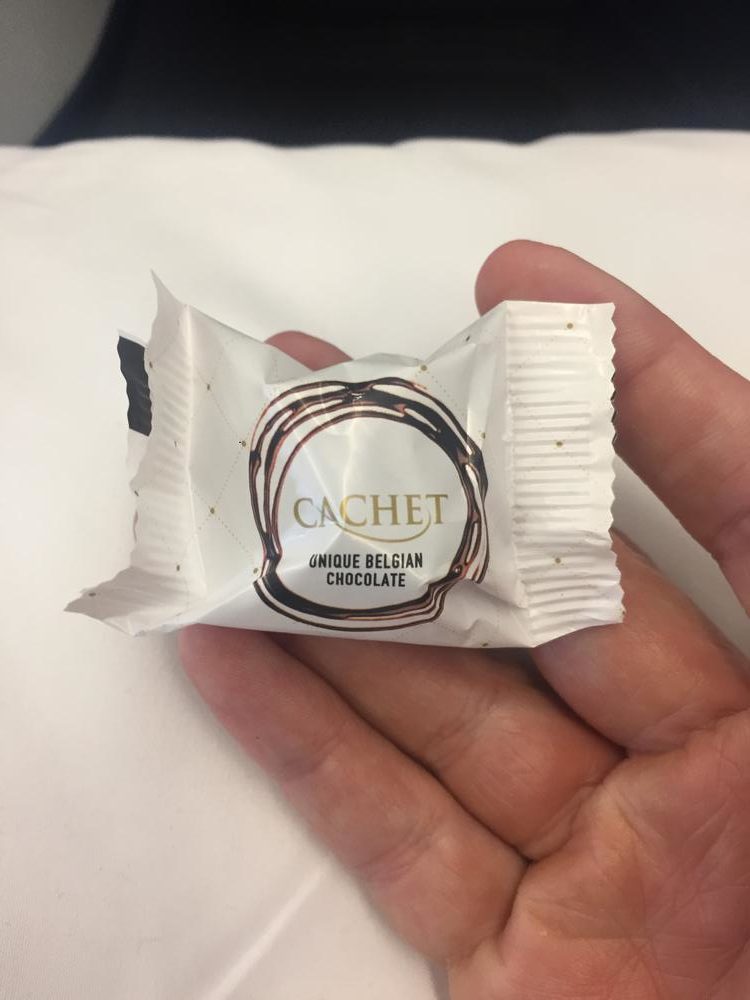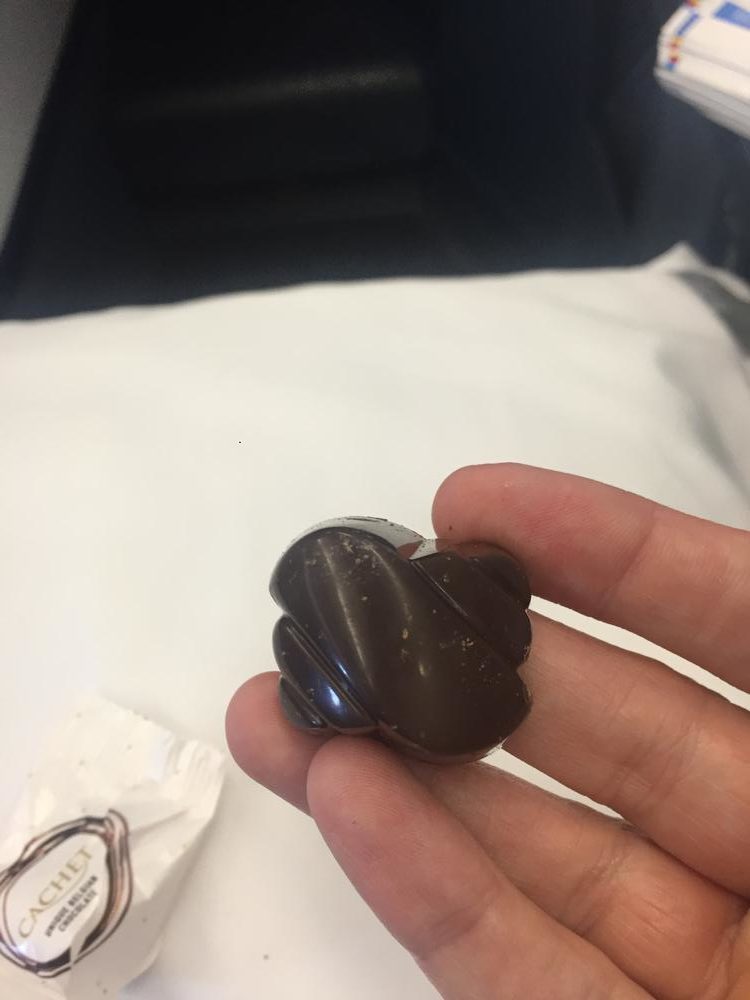 Service on this flight was friendly and professional. The flight attendants were efficient, and always smiled. This was an experienced cabin crew, as is typical on international flights operated by U.S. airlines.
Bottom Line
At 70,000 SkyMiles, this 9-hour flight was as good value. The seats were comfortable and private, and the service and food were good. It's not the best business class flight I've ever experienced, but I wouldn't hesitate to fly Delta One on an A330 again.