I spent about half of my childhood playing Microsoft Flight Simulator. To this day it's my favorite "video game" ever. While I haven't played it in a while, my love for airplanes is as strong as ever, and yesterday I had the opportunity to do something I've only ever dreamed of.
Air Canada invited me (and a few others) to check out their pilot training center in Toronto, where they have about a dozen flight simulators. They have simulators for everything from Embraer jets to 777s. This is where pilots undergo their training when they're transitioning between planes, go for recurrent training, etc. These facilities are a huge investment for airlines, given that each simulator costs several million dollars.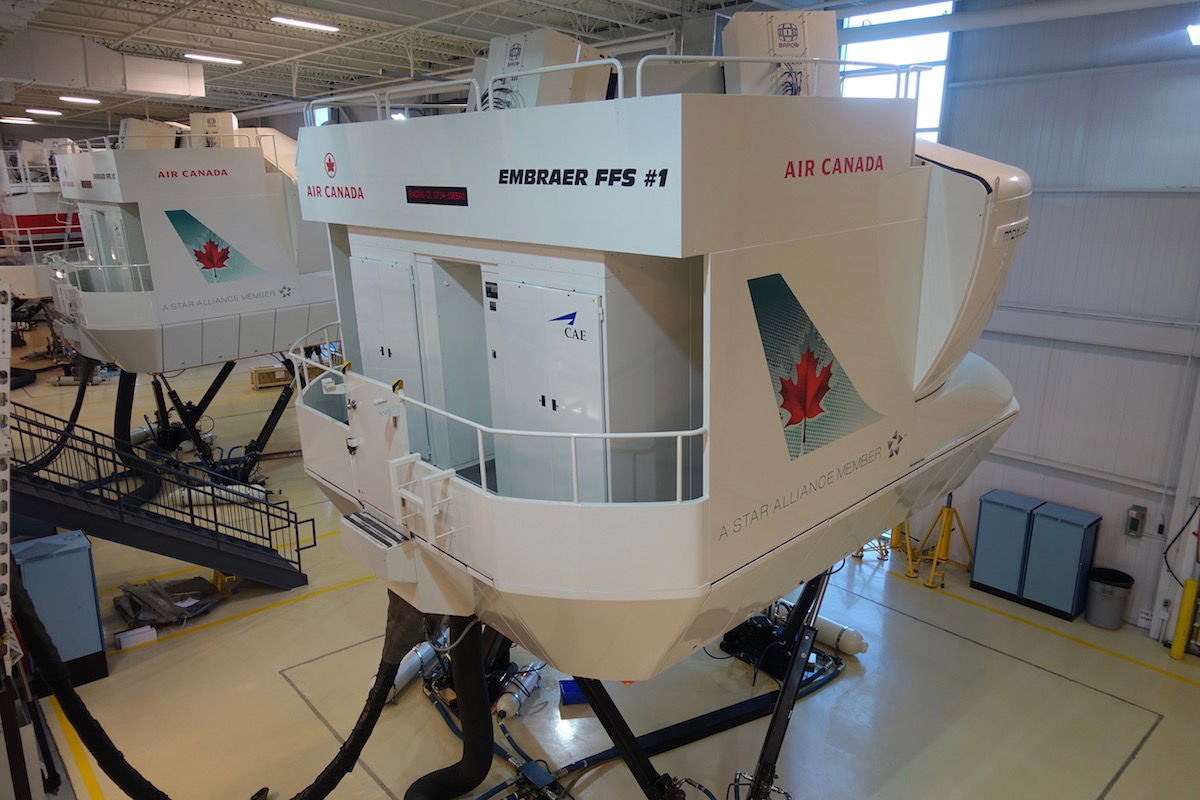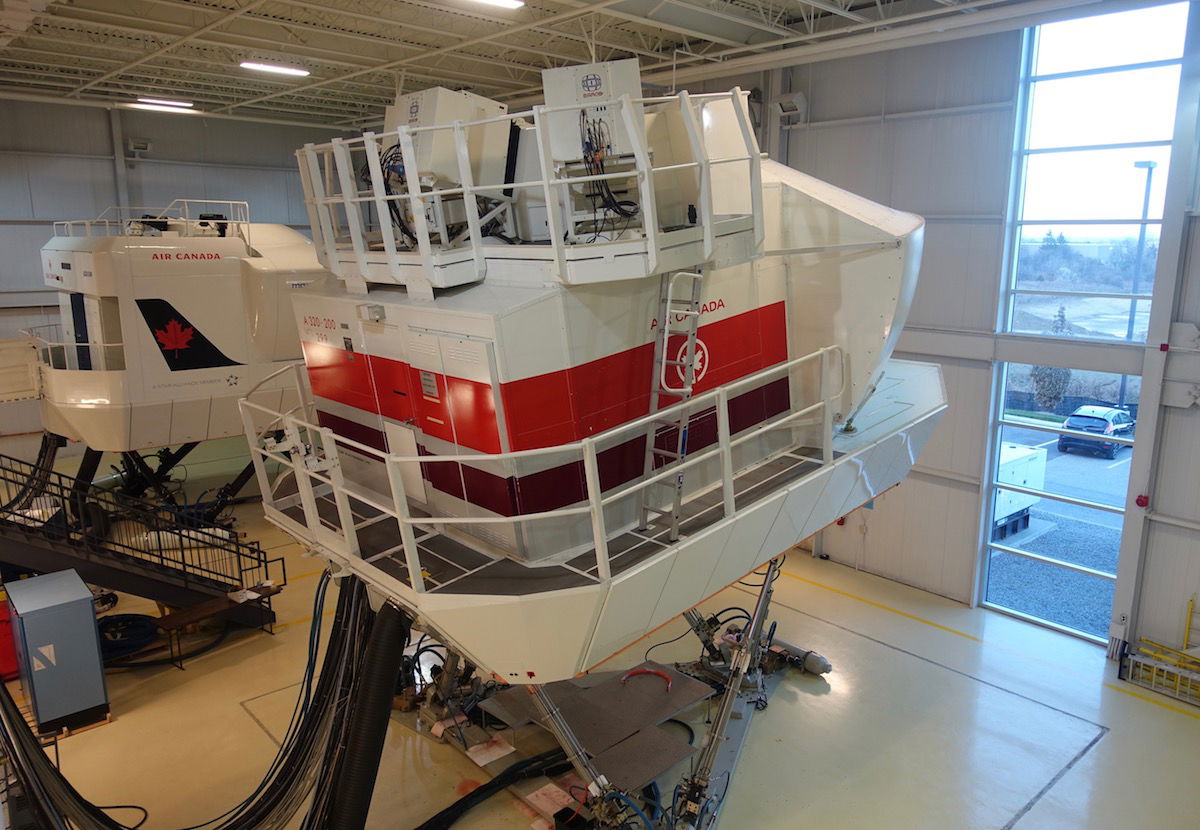 I had the chance to fly the 737 MAX full motion simulator, as this is a brand new plane for Air Canada. There's a "bridge" you walk on to get into the simulator, and then when the session starts the bridge retracts, given how much the simulator moves.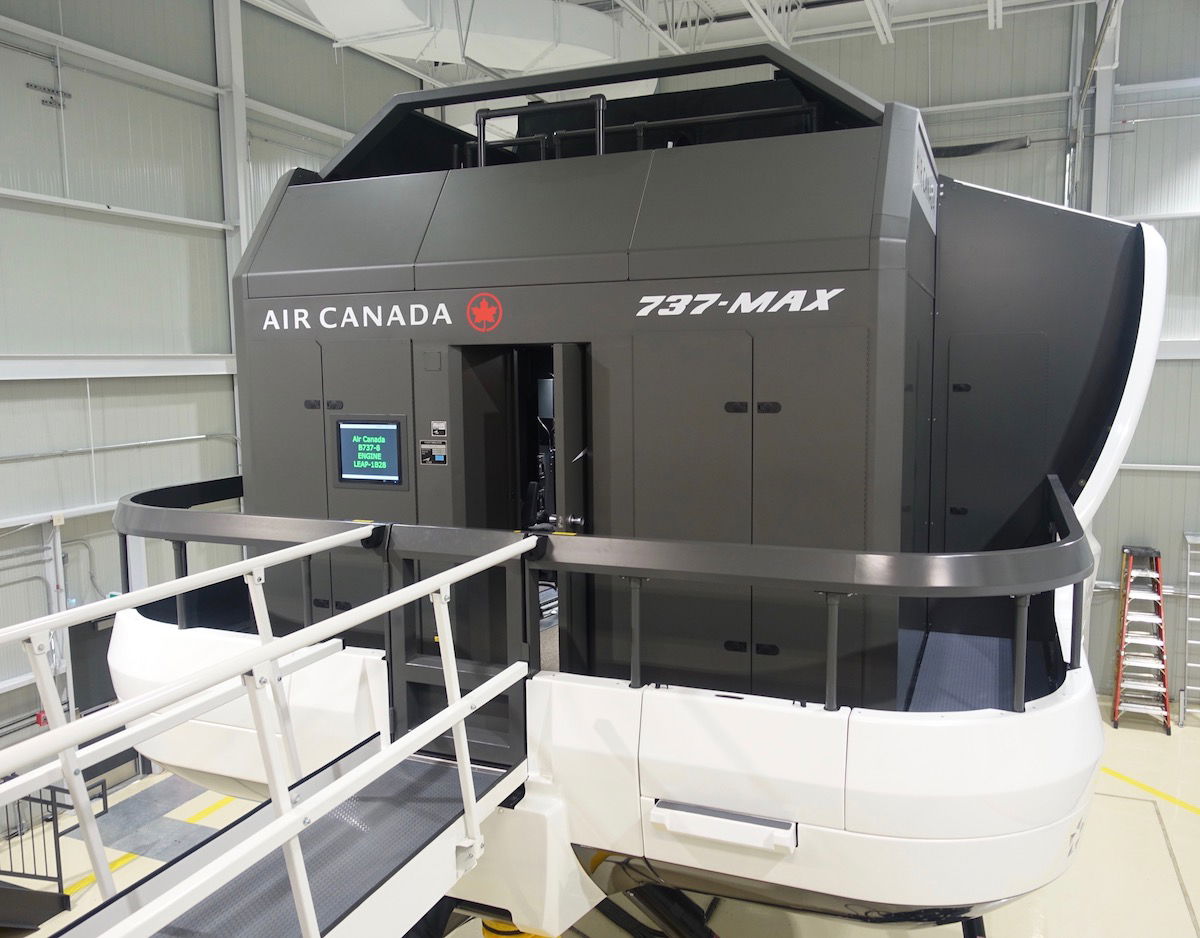 The simulator cockpit is 100% realistic. That's to say that a pilot can be fully rated on a plane just having flown the simulator.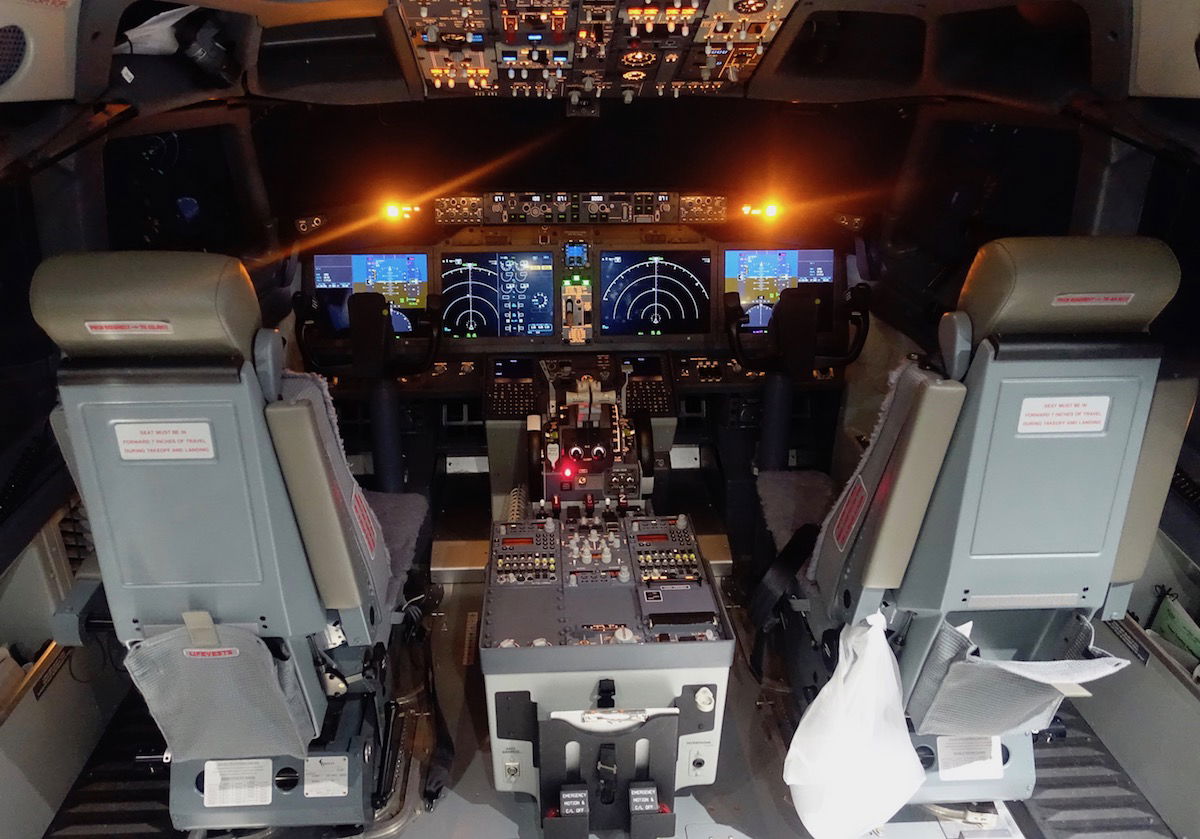 But in addition to the actual cockpit, there's a larger area than usual behind it. There are two seats for observers, and then on the right (with the double monitors) is the seat for the instructor.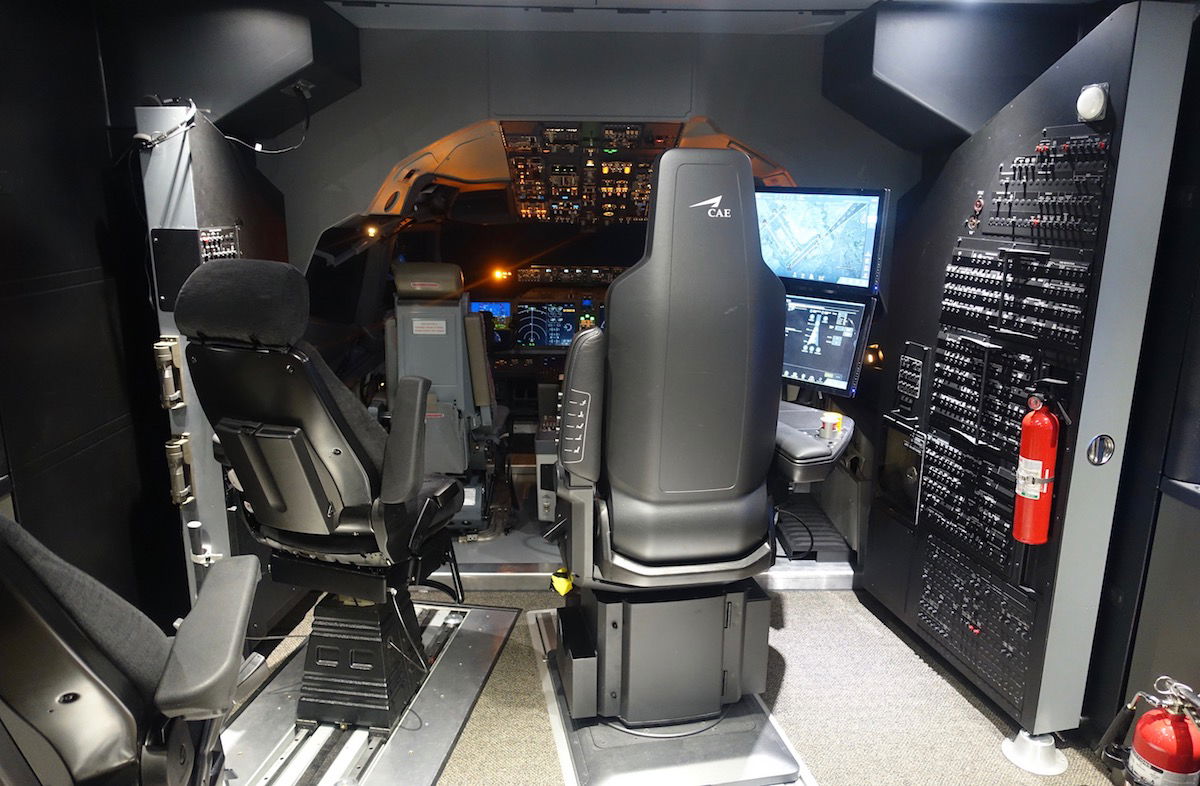 What was it like to actually pilot a 737? SO SO SO SO SO SO SO COOL! I couldn't believe how real it felt — all settings could be adjusted, including weather, time of day, turbulence, failures, etc.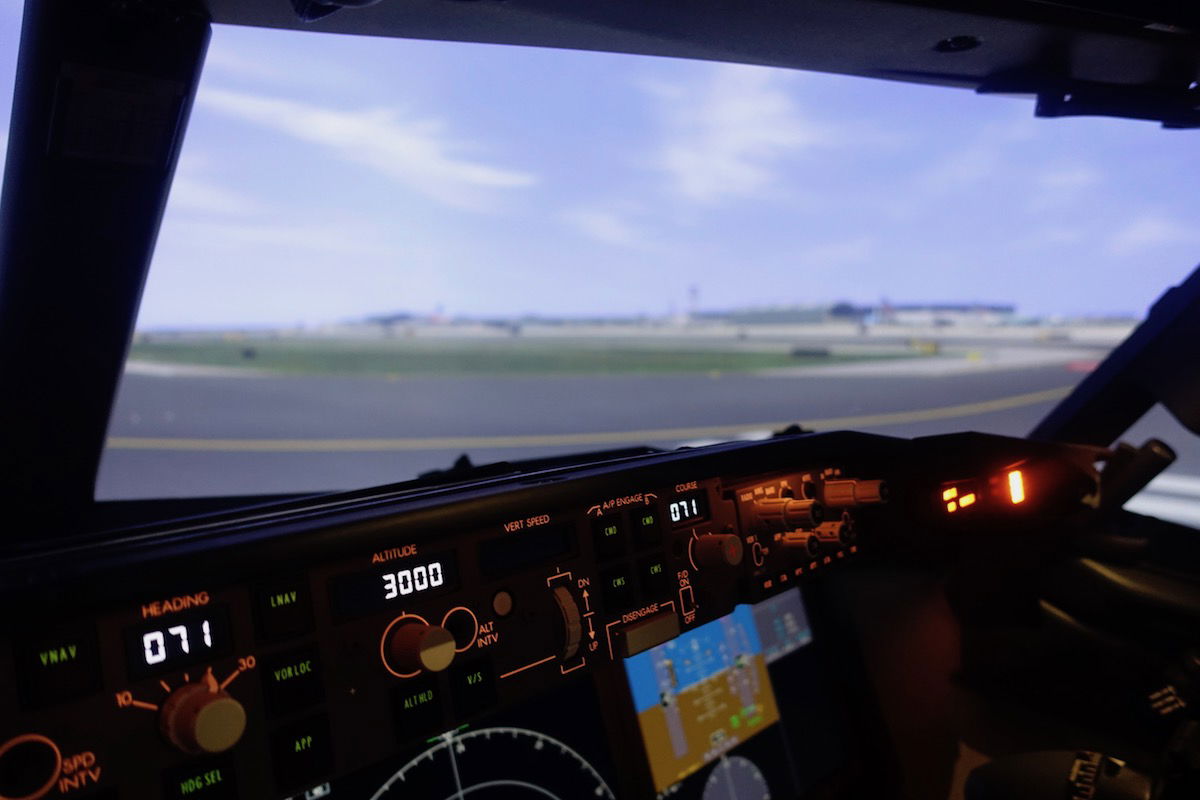 I was pleasantly surprised to find that flying a commercial plane isn't actually that difficult. No, maybe I didn't provide the smoothest ride in Air Canada's history, but actually keeping the plane in the air and landing it isn't impossible… at least under perfect conditions, and with an instructor behind you who is coaching you the whole way.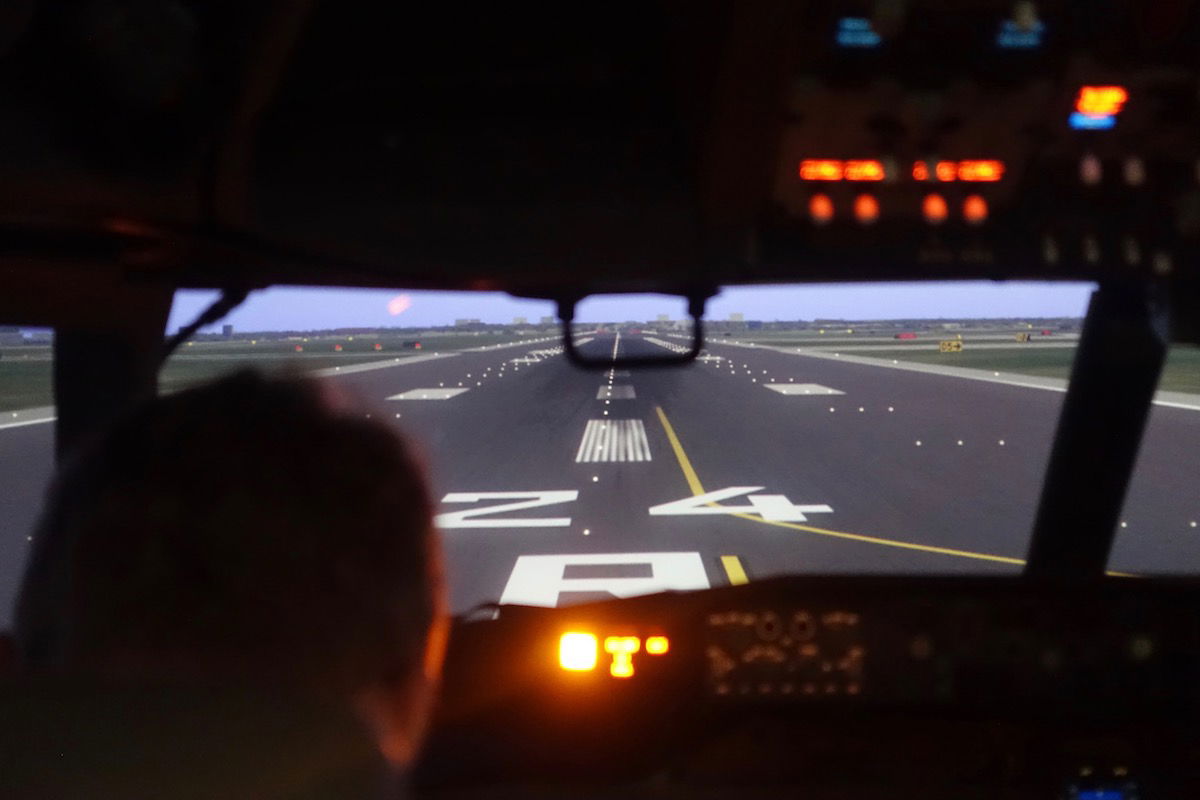 But pilots don't undergo rigorous training in order to fly a plane under good conditions, but rather to deal with failures, bad weather, emergencies, etc. All of these scenarios can be simulated, so here's a video of an engine fire when I was in the observer's seat:
What was in many ways reassuring is that failures aren't as catastrophic as you'd expect them to be. As a passenger it's easy to be scared due to the lack of control you have over a situation when things go wrong, but even losing an engine while climbing out wasn't a big deal, and I was surprised by the limited impact it had on the performance of the aircraft.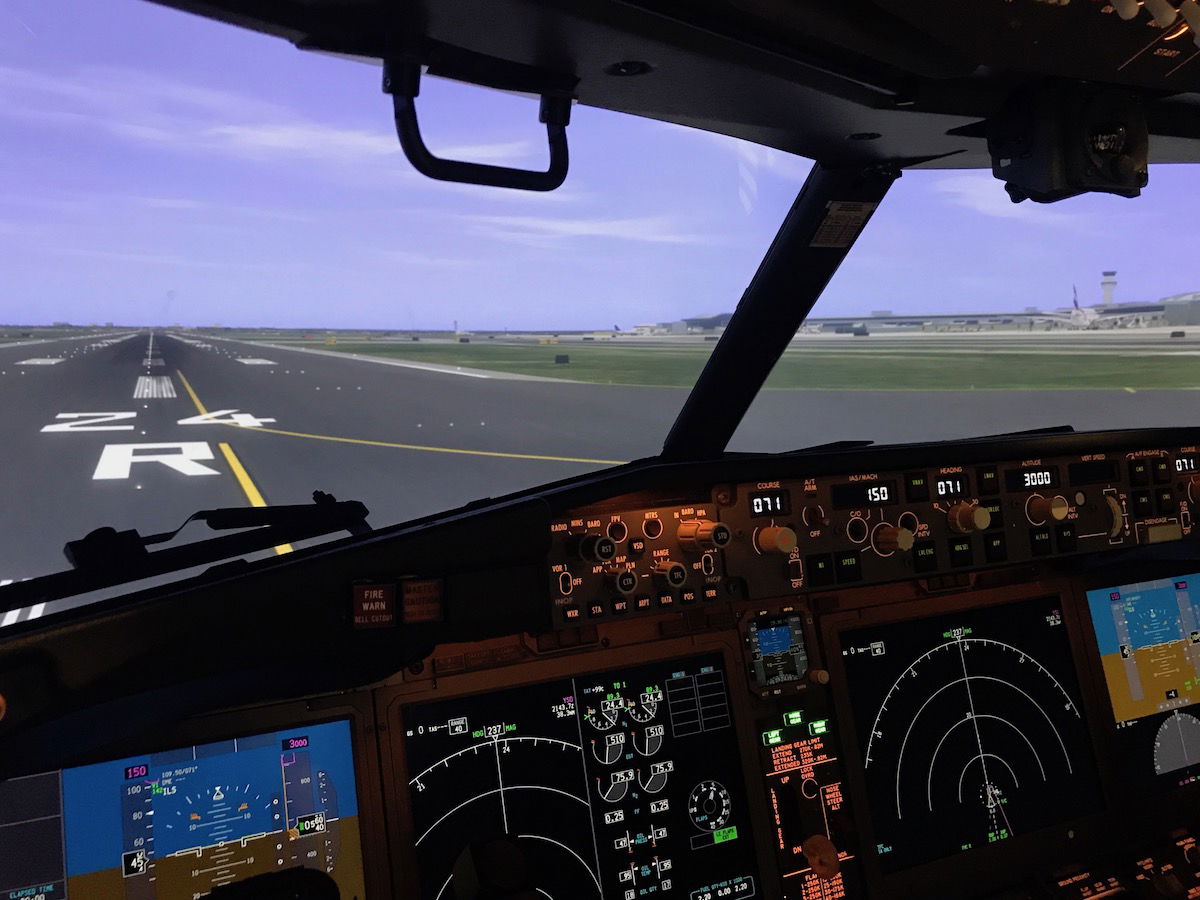 Flying in a full motion simulator is one of the coolest experiences you can possibly have as an aviation geek. I wanted to cry when the session was over.
For most airlines these are pretty off limits to the public, given how expensive they are, given the fact that you need an instructor pilot to observe you (who is presumably very well paid), and given that they need to use these to actually train their pilots, and they have a limited number of them.
However, there are at least a couple of airlines that will let you redeem miles for a sim ride. The best value is redeeming 12,500 Thai Airways Royal Orchid Plus miles (they're transfer partners with Citi ThankYou) for a ride in their simulator in Bangkok. The session apparently lasts about an hour. Come and think of it, I'll have to try this the next time I'm in Bangkok.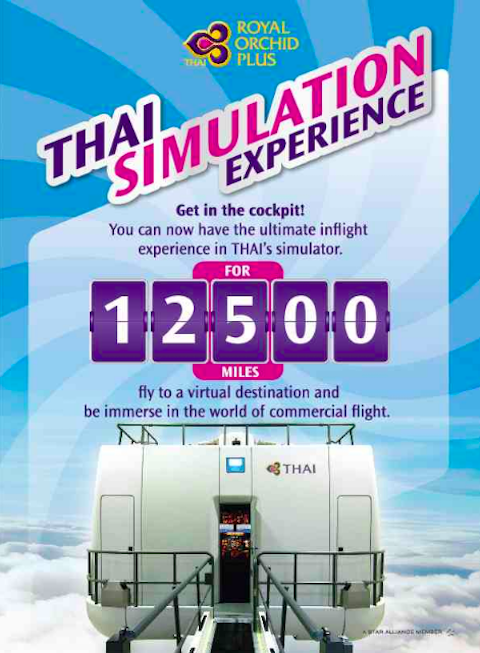 The other airline that allows it is EVA Air, though they limit it to their Gold & Platinum members, and they charge 100,000 miles for the experience. that's probably more in line with the cost of providing the service, and also shows just how good of a deal Thai has.