As I wrote about yesterday, Japan Airlines Mileage Bank has made a terrible change to their program when it comes to redeeming miles on Emirates. Up until last week the best way to redeem miles for travel in Emirates first class was through Japan Airlines Mileage Bank, as they have a distance based award chart that's quite lucrative.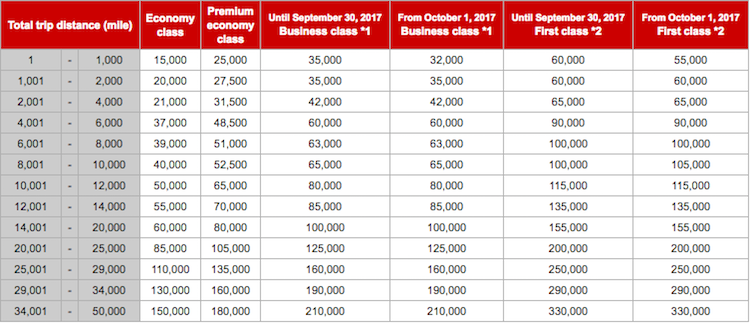 While the redemption rates haven't changed, they made a major change to the value you'll get out of your redemptions. Specifically, as of November 22, 2017, Japan Airlines Mileage Bank adds carrier imposed surcharges to Emirates award tickets originating in the US. We're not talking mild surcharges, but rather a roundtrip first class ticket from the US to Dubai would cost you $1,600 more than it did a week ago.
That's awful, though unfortunately in many ways Mileage Bank may still be the best program for booking Emirates first class awards, since there's not another program with comparable redemption rates.
Live and Let's Fly correctly points out that there's a way to avoid the carrier imposed surcharges. Basically the carrier imposed surcharges for Mileage Bank awards on Emirates reflect exactly what Emirates would charge on a revenue ticket. Carrier imposed surcharges are highly dependent on the market in which you're originating, which is nothing new.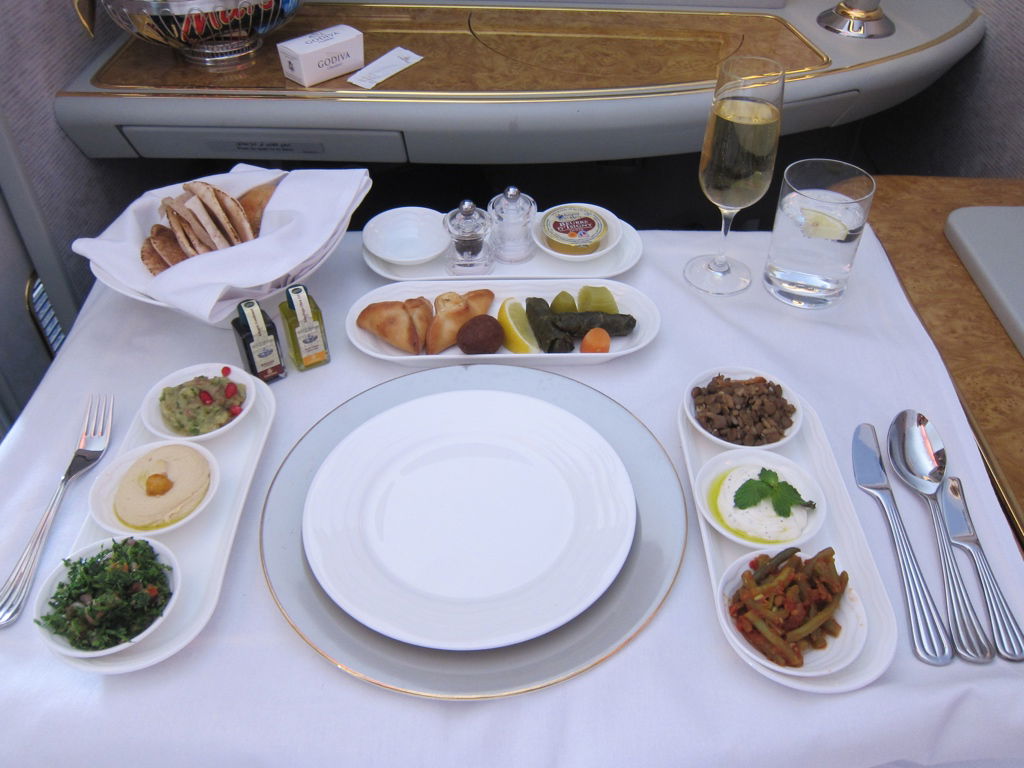 Emirates first class mezze service
So while you'll be charged these surcharges out of the US, you won't be charged them out of all other markets.
For example, you could fly one-way or roundtrip from Hong Kong to New York and not pay any surcharges: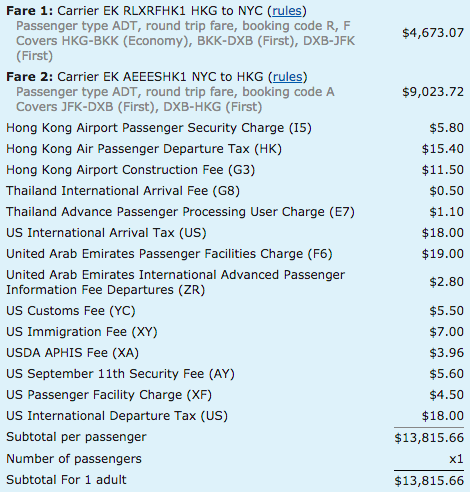 Or you could fly from Sydney to New York and not pay any surcharges: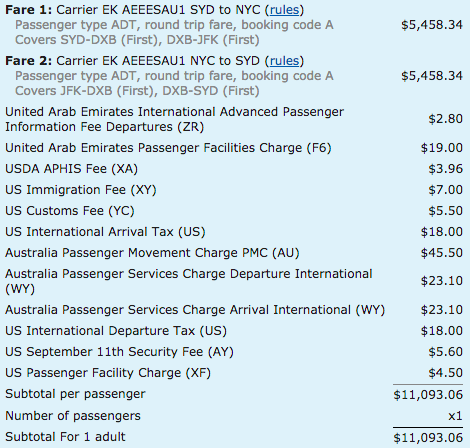 Or you could fly from Colombo to New York and not pay any surcharges: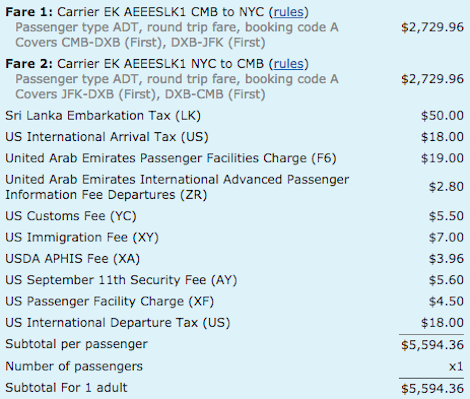 Or you could fly from Tokyo to New York and pay just $154.20 in surcharges: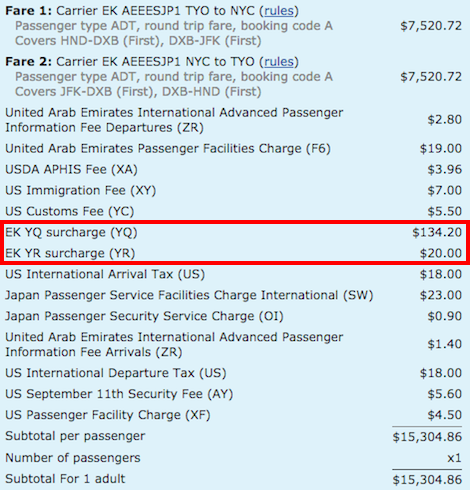 Sure, there's potentially some value there, but ultimately the single most important aspect of a redemption is that it gets you where you need to go, and that benefit is largely lost with the above if you're based in the US.
I should note that it could make sense to now make a Mileage Bank one-way booking from somewhere else to the US as you often wouldn't pay those surcharges. However, the way I see it you lose quite a bit of value in the process. For example, an award covering a distance of up to 10,000 miles would cost you 105,000 miles, while an award covering up to 20,000 miles would cost you 155,000 miles.
Let's say you wanted to fly from New York to Colombo and back. You could redeem 105,000 miles for the one-way ticket to New York in first class and not pay any surcharges, or you could pay an extra 50,000 miles plus pay the surcharges and get it roundtrip. Perhaps it's now a better deal to book just a one-way, though this certainly doesn't allow the level of award ticket maximization that was previously possible.
This is still a shame, though I do think it makes sense to clarify that you can still redeem Japan Airlines miles on Emirates without paying surcharges… it just won't necessarily be where you're looking to come from and go.