I've been spending a lot of time in the US lately between coasts, which is lovely in terms of getting lots of sleep and being well rested, but at the same time I'm ready to travel internationally again. Fortunately in about a week I'm heading on an international trip with my dad, and then I have more travel planned in late August and September, which I'm looking forward to.
On the points & travel front, this week we saw several new increased credit card welcome bonuses, American introduced a new no annual fee credit card, we saw two new transfer bonuses from transferable points currencies to airlines, several announcements were made regarding the future of the Hi Fly A380, and more.
With that out of the way, here's a recap of this week on the blog:
Featured Stories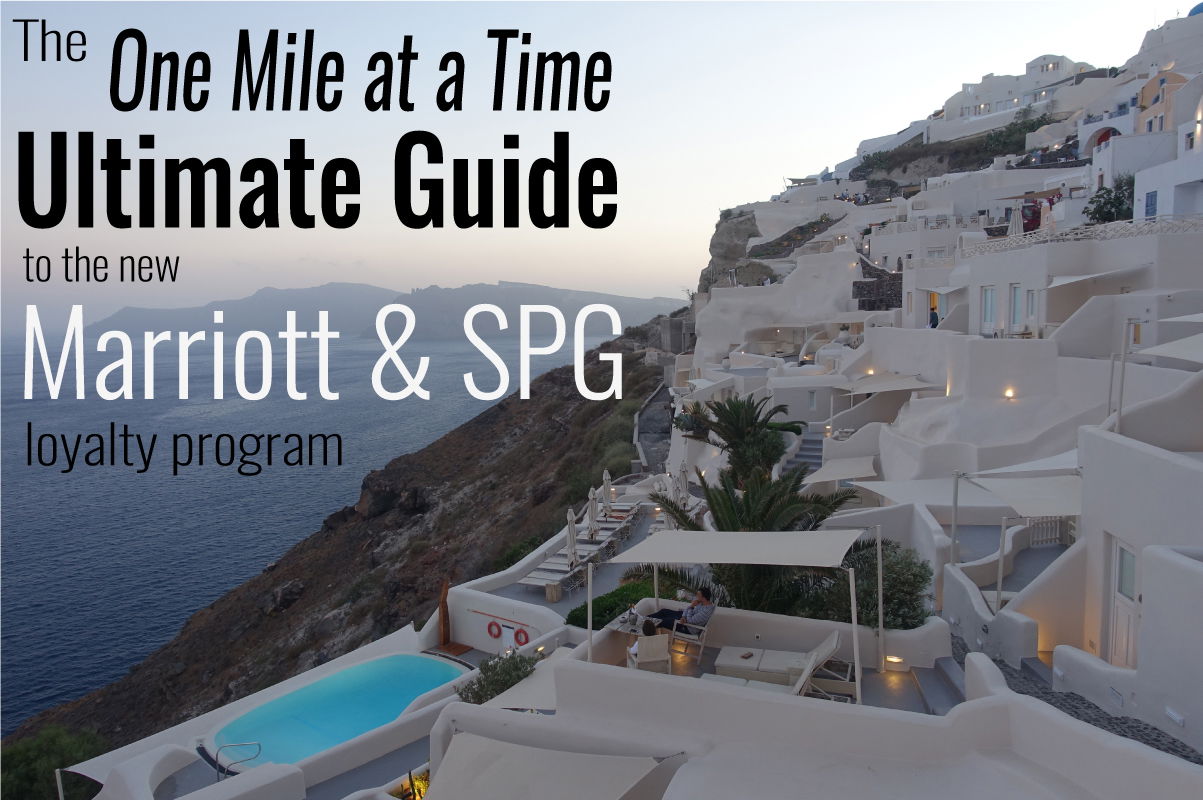 Arguably the biggest news of the year in the loyalty program world is the integration of Marriott and Starwood's loyalty programs. We're talking about two popular loyalty programs being combined, with over 100 million members.
What makes this especially challenging is that the programs are being combined mid-year, creating even more confusion for members.
While we've seen quite a few loyalty program mergers over the years, this is easily the most complex we've seen, and I get more questions about this than anything else. So I wanted to create a thorough guide that answers virtually any question you could have about the new program. My intent is to keep this post up to date as time goes on, so that it can be a useful resource going forward.
Obviously this post is really long, so bookmark this page, then feel free to skip around to the sections that matter most to you using the table of contents below.
---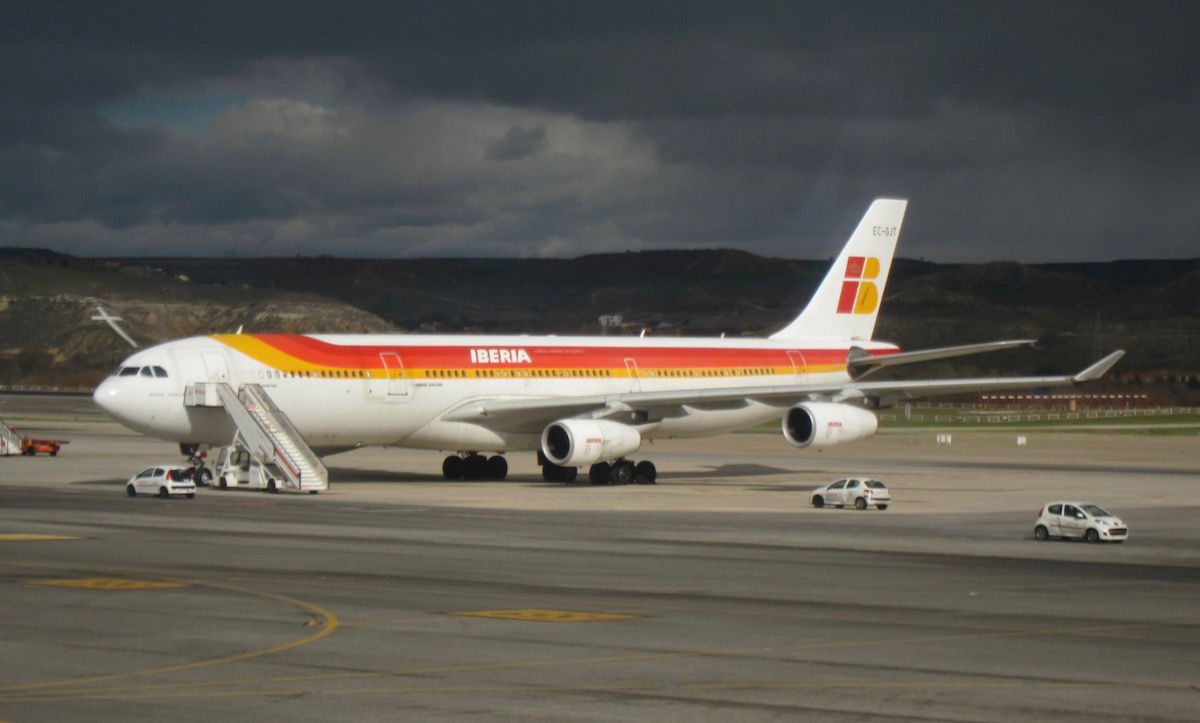 The drama of the 90,000 Avios promotion continues…
Like many other people, I was thrilled to hear the news earlier this weekthat the 90,000 Iberia Plus Avios from the recent promotion can actually be transferred to British Airways Executive Club accounts.
I had understood this was possible when the promotion started (as Iberia Plus had confirmed it!) but Iberia then appeared to renege on this option, and then changed their minds again.
---

TIPS: Earning Miles & Promos
The Delta Amex Cards Have Big New Welcome Bonuses
Up To 175,000 Points With Refreshed SPG Amex Cards
Understanding New SPG Amex Card Eligibility Rules
More Amazing Malaysia Airlines Business Class Fares From Asia To Australia
Save 20% On Your Next Flight With JetBlue's New Promotion
New IHG Card 100K Welcome Bonus
Are You Eligible For The New IHG Card 100K Offer?
Hyatt Is Offering A Mystery Bonus On Purchased Points
Earn Bonus United Miles For Apple Purchases Today
Get $750 In Airfare (With The First Year's Annual Fee Waived)!
New Best-Ever 60K Bonus On Citi Premier® Card
The Must-Have Chase Business Card Trifecta
500 Bonus American Business Extra Points For Completing A Survey
American Airlines' New No Annual Fee Credit Card
American's August 2018 Bonus On Purchased AAdvantage Miles
TRICKS: Redeeming Miles
Stopovers And Open Jaws On Award Tickets
Transfer Amex Points To Virgin Atlantic With A 30% Bonus
Transfer Amex Points To JetBlue With A 25% Bonus
Requesting A SkyMiles Advance From Amex (And Why It Might Not Be As Awful As It Sounds)
ANA First Class With Virgin Atlantic Miles: An Incredible Value
Redeem Just 60,000 Miles For Delta One Suite To Asia
Marriott Travel Packages: I've Decided On A Strategy… I Think
Ridiculous: This Marriott Hotel Charges Fees To Use Your Points
Korean Air SkyPass Eliminates Holds On Award Tickets
Hyatt Guest Of Honor: How Does It Work?
New Flying Blue Promo Awards: Save 50% On Business Class To Europe
Warning: Don't Transfer Iberia Avios Into Inactive Executive Club Account
Can You Transfer Citi ThankYou Points To Others?
Amex Membership Rewards Transfers To SPG End Today (But You Shouldn't Care)
TRAVEL With Ben (Lucky)
My Best-Ever Use Of Hilton Points
Ultimate Guide To The New Marriott & SPG Program
Turkish Airlines' New LEGO Safety Video Is Brilliant
T-Mobile's New $5 Global Pass: Frustrating To Use
Can You Use A Priority Pass Lounge Upon Arrival?
I'm Living For This Air Belgium Business Class Video Review
Air Belgium Canceled My Flight… AGAIN!
REVIEWS & Trip Reports
Review: Escape Lounge Minneapolis MSP
Wells Fargo Propel Amex: In-Depth Review
Citi AAdvantage Executive Card: In-Depth Review
An Adorable, Must-Read Review Of Air Tanzania's 787
NEWS & Updates
Book Norwegian's Flat Bed A380 "Premium Economy" For Cheap!
Washington DC: Mini Meetup Next Friday August 10th
United Airlines Launching Washington To Tel Aviv Flights
TSA Proposal Suggests Eliminating Security At 34% Of US Airports
Qatar Airways A350-1000 To Fly To New York
How A Cosmetics Bag Cancelled 330 Flights At Munich Airport
KLM Is Commencing Flights To Boston In 2019
Hyatt & Small Luxury Hotels Of The World Announce Partnership
Hyatt Withdraws Interest In NH Hotels Acquisition
Australian Hotel Group Fined $3 Million For Manipulating TripAdvisor Reviews
Can't Make This Up: W Hotel Dubai Rebranding As V Hotel Dubai
Hi Fly's First A380 Charter Customer Is… Thomas Cook!
These Norwegian Air Passengers Are Getting A Surprise Upgrade To An A380
Emirates & Etihad Greatly Increase Service To Canada
Did Alaska Airlines Discriminate Against A Gay Couple?
Delta A350 To Fly Between Los Angeles & Tokyo Haneda
British Airways Updating First & Business Class Champagne Selection
Creepy: Air Marshals Are Following Dozens Of Regular Travelers Every Day
Air Austral's Mysterious Hi Fly A380 Charter
Aeroplan Rejects Air Canada Offer, Announces Porter Airlines Partnership
Aeroplan & Oneworld Are In Talks
Breaking: Aeromexico Embraer E190 Involved In Accident
---
I hope everyone has a great rest of the weekend!