I've written extensively about how Portuguese aircraft charter company Hi Fly has the first ever secondhand A380. Many of us have been curious about which airline would be their first major customer.
Yesterday Hi Fly's A380 operated a flight on behalf of Thomas Cook Scandinavia, technically making them Hi Fly's first client. Then earlier I wrote about how it appears that Hi Fly will be operating some flights on behalf of Air Austral between Paris and Reunion in late August and early September.
While Air Austral had been rumored to be considering a Hi Fly A380 lease, my front-runner for this lease was Norwegian… and it looks like that it is indeed the case.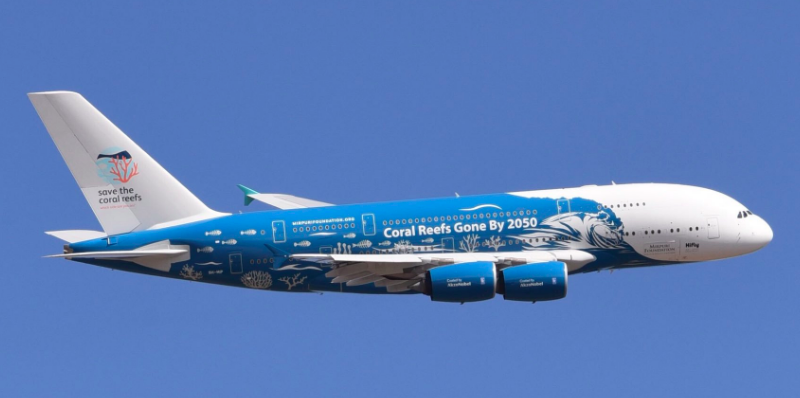 Hi Fly's A380 will be operating one of Norwegian's daily Boeing 787-9 flights between London Gatwick and New York JFK between August 3 and August 13, 2018. The following flight will be operated with the A380:
DI7015 London Gatwick to New York JFK departing 5:05PM arriving 8:05PM
DI7016 New York JFK to London Gatwick departing 11:00PM arriving 11:00AM (+1 day)
It's very possible the lease will be extended beyond that, but as of this moment those are the dates that have been loaded with the aircraft.
If you look at the seatmap, you'll see that Norwegian Premium customers are in for a huge treat. Norwegian's top cabin is premium economy, and those passengers seem to be able to select seats in first and business class, both of which feature fully flat beds.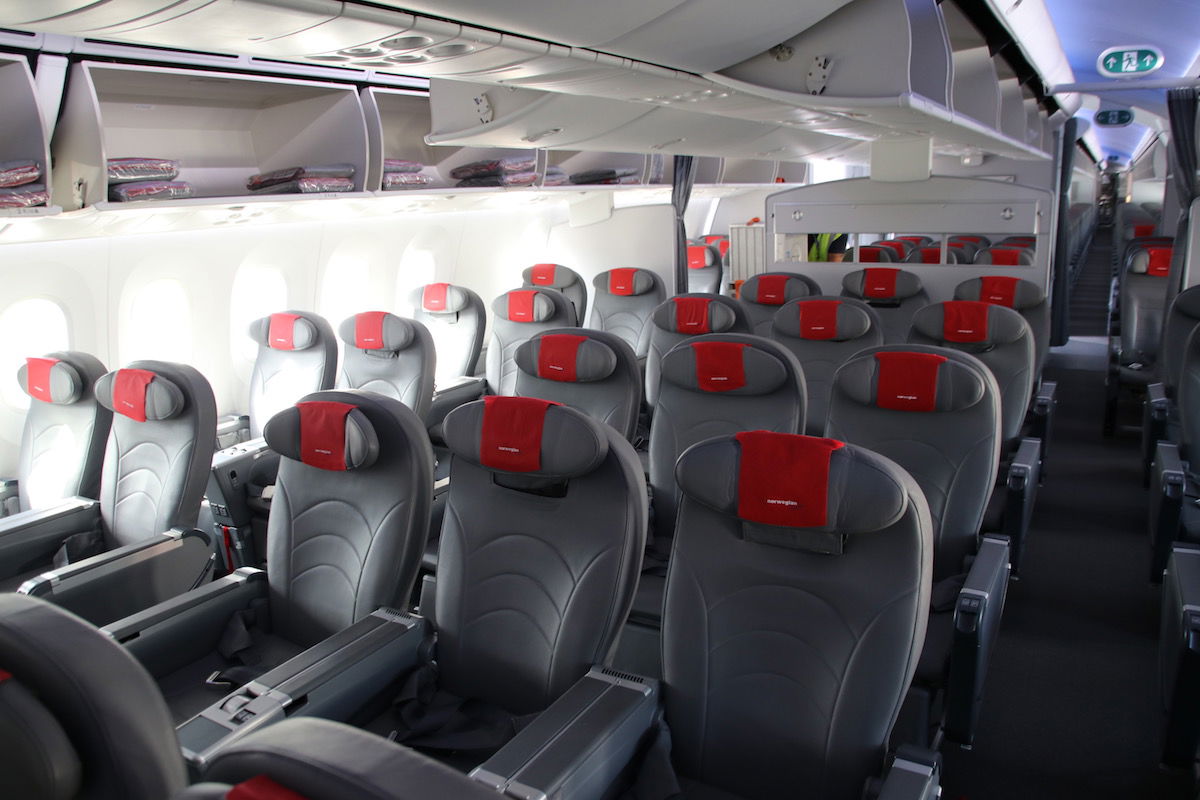 Norwegian's 787 premium economy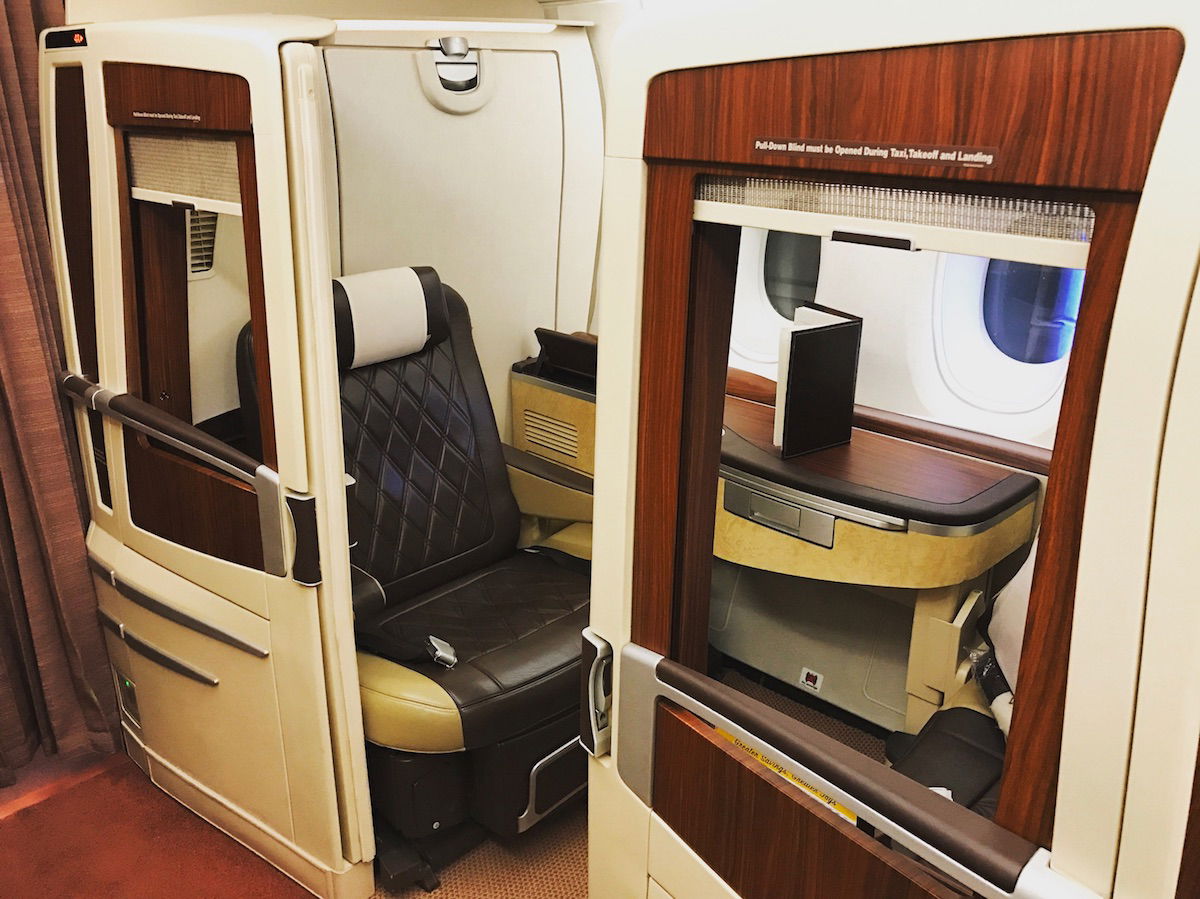 Hi Fly's A380 first class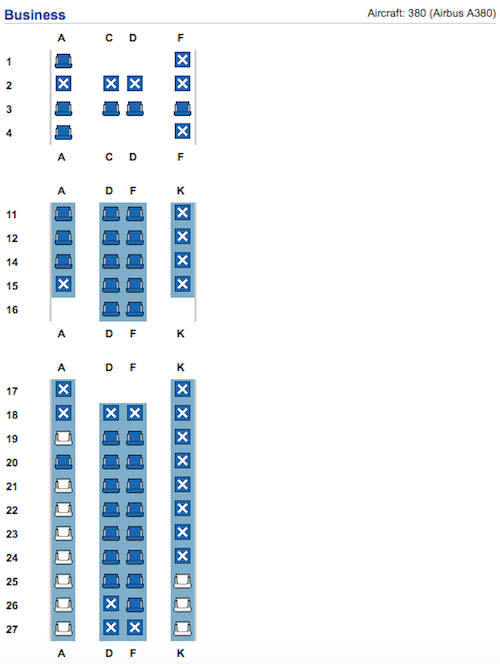 Unfortunately it looks like the Norwegian frequencies operated by the A380 are sold out in both directions for the entire period, which is a real shame, since I would have loved to book it.
I also don't really get how that's possible, since Norwegian's 787-9s have 344 seats, while Hi Fly's A380 has 471 seats. So I'm not sure if they intentionally oversold the flights by 125+ seats each, or what exactly happened here.
Anyone lucky enough to be flying Norwegian between JFK and LGW in the coming days?