Korean Air SkyPass is probably my favorite SkyTeam frequent flyer program.
What makes Korean Air SkyPass a great program
What makes the program so great?
Korean Air SkyPass miles can be redeemed for first class on Korean Air, China Eastern, and Saudia, making it one of the few SkyTeam frequent flyer programs that allows first class redemptions
Historically first class award availability on all of these carriers is excellent, though lately Korean Air isn't quite as good about making award seats available as they used to be
SkyPass allows stopovers on one-way awards on Korean Air metal
SkyPass' redemption rates are quite reasonable; for example, a one-way first class ticket from New York to Hong Kong with a stopover in Seoul Incheon costs just 80,000 miles
SkyPass has reasonable change and cancellation fees on award tickets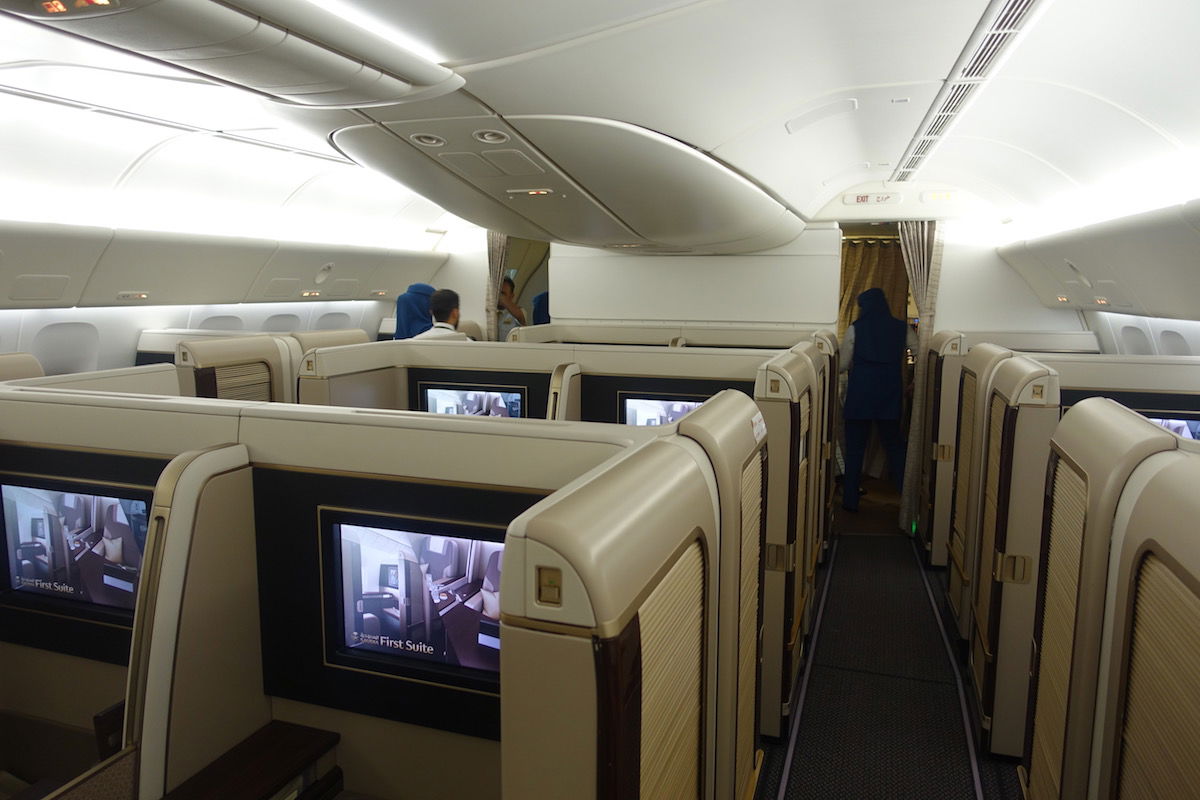 Saudia's 777-300ER first class
Not everything about the program is perfect, though:
SkyPass has off-peak and peak redemptions for flights on their own metal, so prices are significantly higher for several months per year
SkyPass only lets you redeem miles for direct family members, so you can't book for friends or distant relatives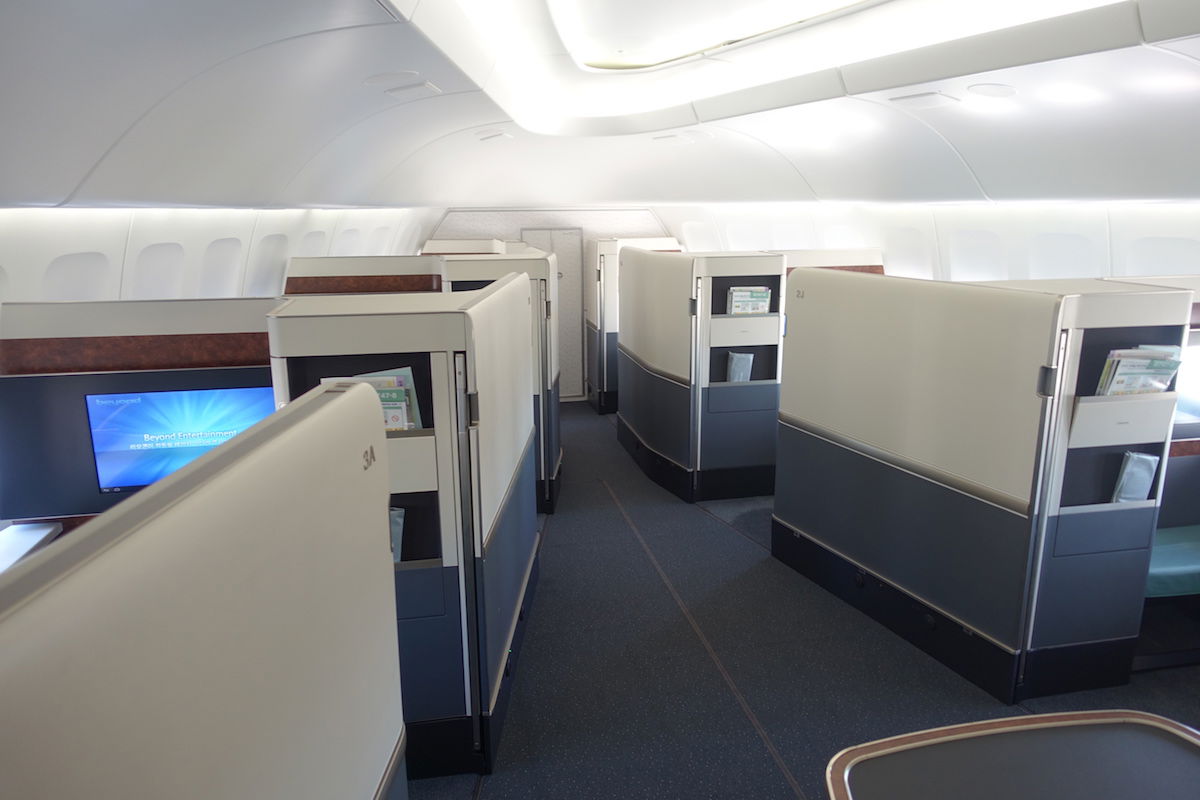 Korean Air's 747-8 first class
Korean Air SkyPass changes award ticket hold policy
There's one other thing that has historically been awesome about SkyPass, which has recently changed. Historically SkyPass has been the most generous frequent flyer program when it comes to allowing award ticket holds.
Back in the day Korean Air SkyPass would allow you to hold virtually any award ticket for travel on Korean Air up until two days before departure, even if you don't have any miles in your account. Over time they became slightly less generous and started allowing holds "only" until about a month before departure.
It looks like the program has now gone to the other extreme. Korean Air SkyPass has eliminated the possibility to hold award tickets, both online and on the phone.
For example, back in the day when you'd visit Korean Air's website, you'd be given the option to "Pay Now" or "Pay Later" when you find an award flight. Now you'll just see the option to "Pay Now."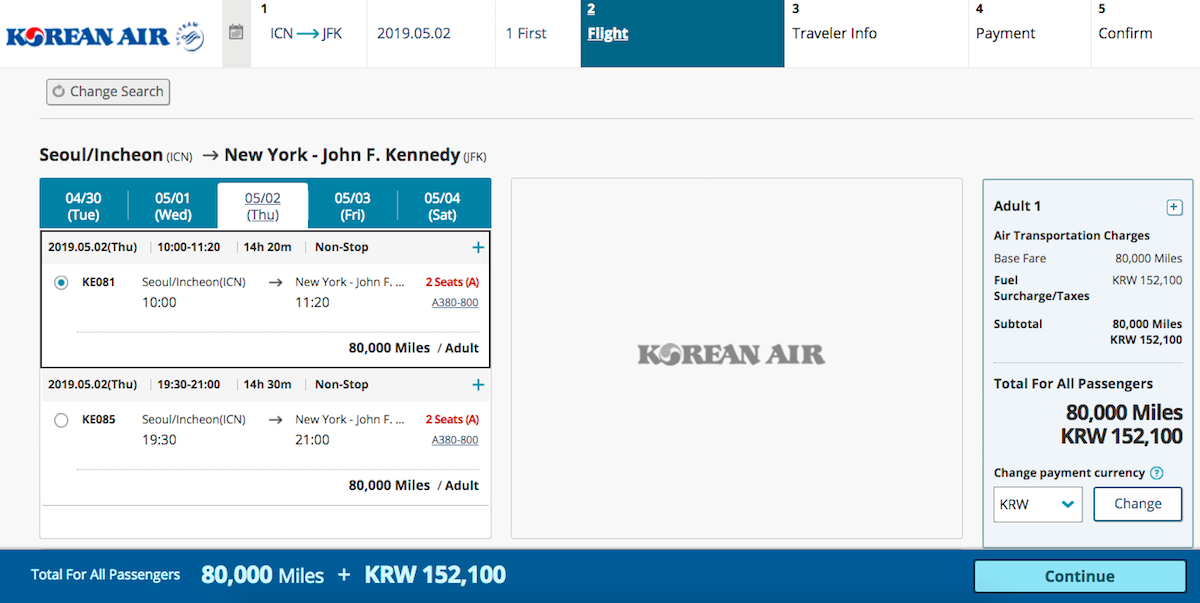 If you click that but don't have enough miles in your account, you'll get a message indicating that you don't have enough miles, and to try again when you have enough miles.
The same seems to be the case regardless of whether you're booking an award on Korean Air metal, or on a partner airline, and holds also aren't possible when booking by phone. I phoned up SkyPass and asked if I could hold a ticket while I transferred over Ultimate Rewards points, and they said it wasn't possible.
Bottom line
On the surface this is a negative change to the Korean Air SkyPass program. They're going from having the most generous hold policy of any frequent flyer program, to not offering holds at all.
Many people liked holding Korean Air award tickets as a backup when planning a trip, and waiting for other award seat options to open up. With how generous their policy was, why wouldn't you?
At the same time, I know that a lot of award space ended up being held but never booked, and that greatly limited award availability for those who actually wanted to book these awards. So while it's bad news in terms of the flexibility of the program, hopefully it's good news in terms of the amount of confirmable award availability that Korean Air will have going forward.
(Tip of the hat to @RewardFlying)