Qatar Airways is known for their modern fleet, and particularly how much they invest in new aircraft types. A few years back Qatar Airways was the launch customer for the A350-900, and earlier this year the airline was the launch customer for the A350-1000, which is the larger version of the plane.
So far Qatar Airways has two A350-1000s in their fleet, with a further 35 of the aircraft type on order. The airline regularly operates the plane to London, and over the past few weeks, Qatar Airways has operated a couple of one-off A350-1000 flights to the US, though it looks like this will soon be permanent.
As of October 28, 2018, Qatar Airways will fly an A350-1000 daily between Doha and New York JFK. This will be the second US route operated by an A350-1000, after Cathay Pacific's new flight to Washington Dulles, which launches as of September.
Qatar Airways operates twice-daily flights between Doha and New York, with one of the frequencies operated by an A350-900, and one of the frequencies operated by a 777-300ER. The 777-300ER frequency features Qsuites, while the A350-900 frequency doesn't.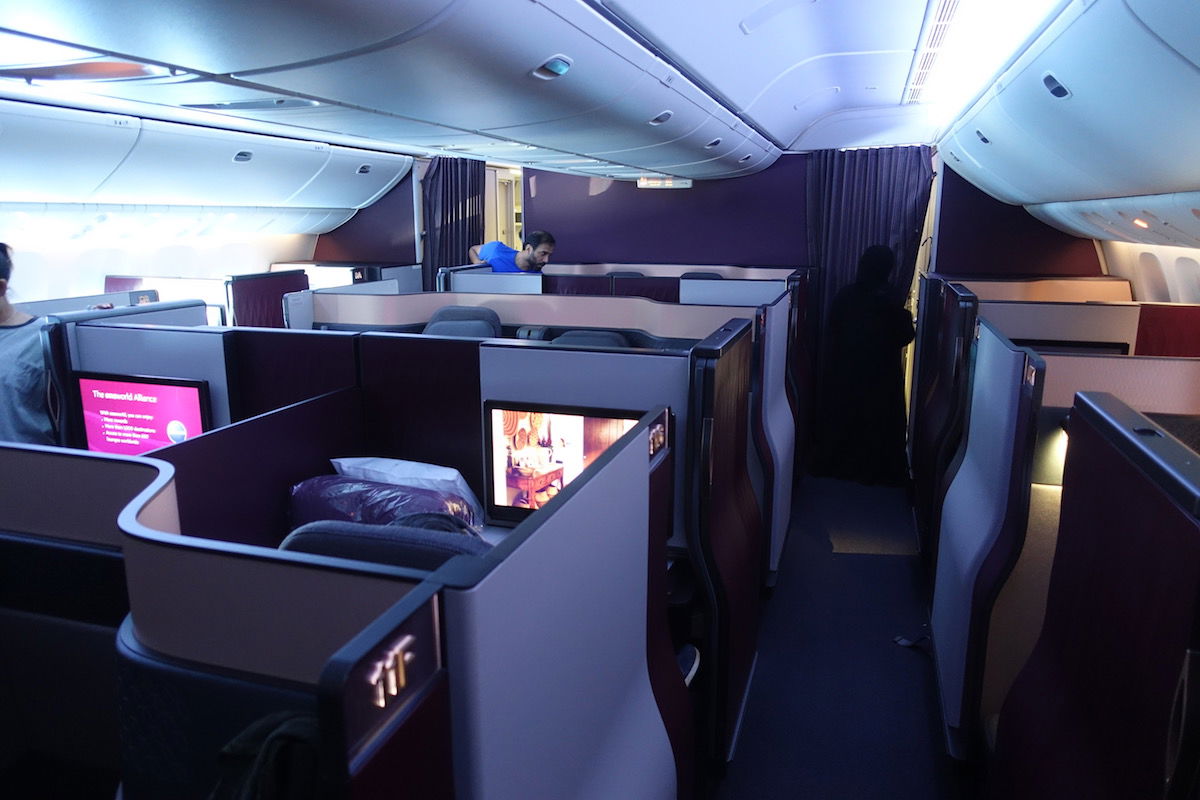 Qatar Airways 777-300ER Qsuites business class
Unfortunately, the A350-1000 will replace the 777-300ER, meaning that only one of the two daily frequencies will continue to feature Qsuites (since the A350-1000 features Qsuites). So while it's sort of cool that Qatar has all-A350 service to New York, I'd much rather they had a consistent premium cabin product, and that they replaced the A350-900 with the A350-1000. I'll be curious to see on which route Qatar deploys the 777-300ER that is now freed up.
The A350-1000 will operate the following frequency:
QR701 Doha to New York departing 8:00 AM arriving 3:25 PM
QR702 New York to Doha departing 10:00 PM arriving 5:40 PM (+1 day)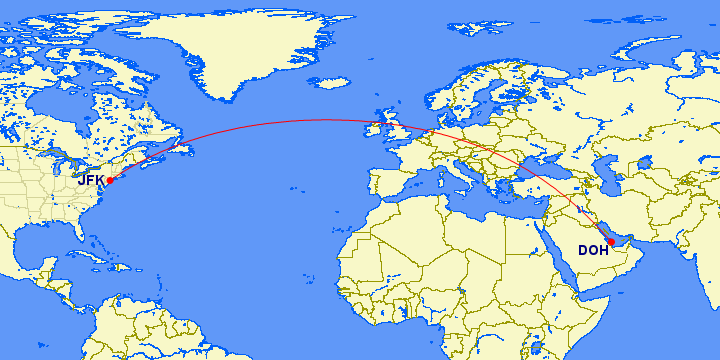 Comparing the A350-1000 and 777-300ER, the A350 is slightly lower capacity overall, but has more business class seats:
The 777-300ER has 354 seats, including 42 business class seats and 312 economy seats
The A350-1000 has 327 seats, including 46 business class seats and 281 economy seats
Qatar Airways pretty consistently has reasonable paid business class fares, especially when they have sales. However, unfortunately, it doesn't look like they have any award availability on the frequency being operated by the A350-1000 from October onwards. Hopefully, that changes as the departure date approaches.
The other frequency, operated by the A350-900, continues to have a good amount of award availability.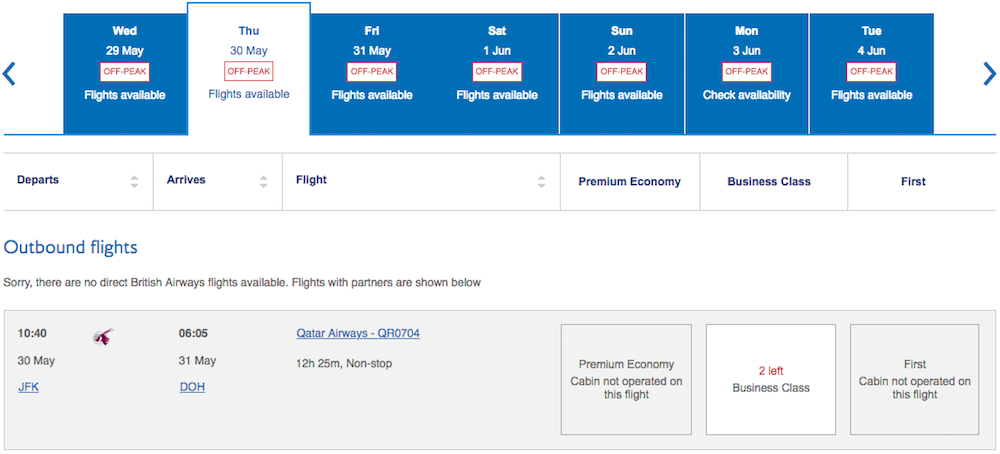 Qatar's A350-900 business class is also excellent, just not as good as Qsuites, which is the best business class in the world.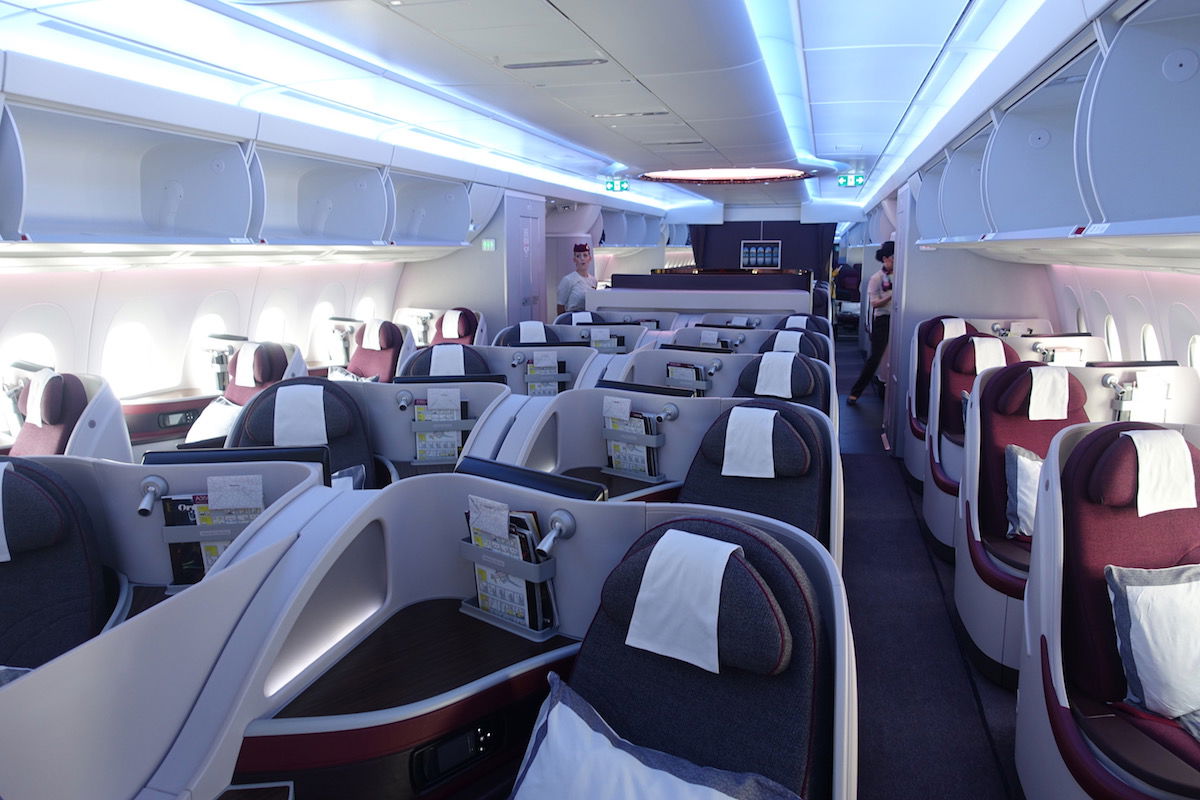 Qatar Airways A350-900 business class
Has anyone had the chance to fly Qatar's A350-1000 yet? What was your experience like?