While details are still emerging, Aeromexico has confirmed that there was an accident involving an Embraer E190 with a capacity of roughly 100 passengers.
The flight, AM2431, was scheduled to operate the short ~480 mile flight from Durango to Mexico City this afternoon. The flight was operated by Aeromexico Connect, and the roughly 10 year old plane had the tail number XA-GAL.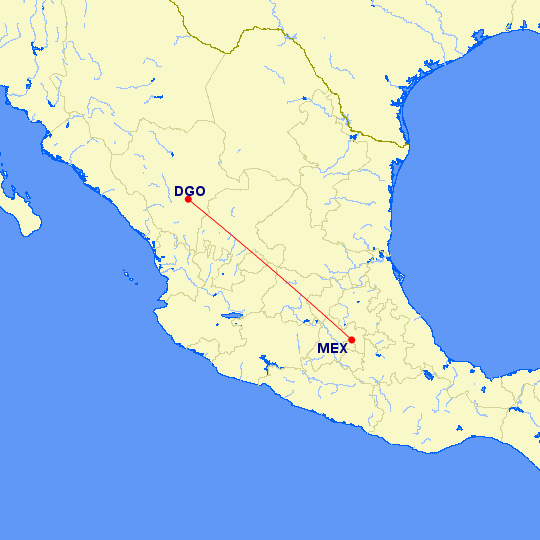 It's not clear what exactly what happened, though the incident did occur shortly after departure. Whether the plane actually flew before the accident, or whether it overran the runway, remains to be seen.
Early reports suggest that about 80 passengers have been taken to hospitals. Let's hope that everyone got off safely, and that there are no major injuries.
Mexican authorities are confirming a plane has crashed in #Durango #Mexico. @Aeromexico via twitter says they are investigating and don't have much details. @TelemundoCHI @nbcchicago pic.twitter.com/mBLYuC2nnB

— Jorge DeSantiago (@Jorge_Telemundo) July 31, 2018
#ÚLTIMOSEGUNDO: Al menos 80 víctimas tras estrellarse un avión de #Aeroméxico en #Durango, #México. pic.twitter.com/CuYEkW14Ad

— El Mundo Al Segundo (@MundoAlSegundo) July 31, 2018
The plane sure doesn't look good, and is mostly burned aside from the tail. The good news is that it looks like the fire happened after most passengers had evacuated.
I'll update this post as we learn more, though in the meantime my thoughts are with those who were onboard, as well as their families.