In October 2017, Delta inaugurated service with the A350. The airline has 25 Airbus A350s on order, and they've already taken delivery of 11 of them, with the remaining 14 expected to be delivered through 2022.
At the moment Delta operates the following routes with the A350:
Atlanta to Seoul Incheon
Detroit to Amsterdam
Detroit to Beijing
Detroit to Seoul Incheon
Detroit to Shanghai
Detroit to Tokyo Narita
Los Angeles to Shanghai
Delta has just updated their schedule to add yet another A350 route, and this one is also out of LAX, meaning that Delta will have three A350 routes out of the airport. Delta will begin flying the A350 between Los Angeles and Tokyo Haneda as of March 31, 2019. The flight operates with the following schedule:
DL7 Los Angeles to Tokyo Haneda departing 11:02AM arriving 2:35PM (+1 day)
DL6 Tokyo Haneda to Los Angeles departing 3:15PM arriving 9:17AM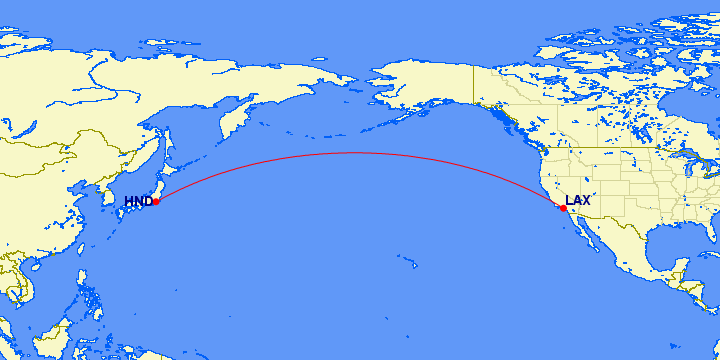 I imagine there must be some schedule change still coming, because there's no way they can turn the A350 in Tokyo in just 40 minutes, and this is the only A350 route they operate to Haneda (as of now).
Presently Delta uses an A330-300 for the route, which features reverse herringbone seats in business class. The A330-300 has a total of 293 seats, including 34 business class seats, 40 Comfort+ seats, and 219 economy seats.
Meanwhile the A350-900 represents only a slight capacity upgrade, as it has 306 seats, including 32 business class seats, 48 Premium Select seats (which is Delta's name for premium economy), and 226 economy seats. The plane doesn't have any Comfort+ seats, which is the extra legroom economy that select elite members can assign for free.
Delta's A350s feature their new Delta One Suites, where each seat has a door. I reviewed this between Detroit and Beijing last year, and found the product to be quite good, though it isn't quite to the level of Qatar Airways' Qsuites. I'd still rank it as one of the best business class seats out there.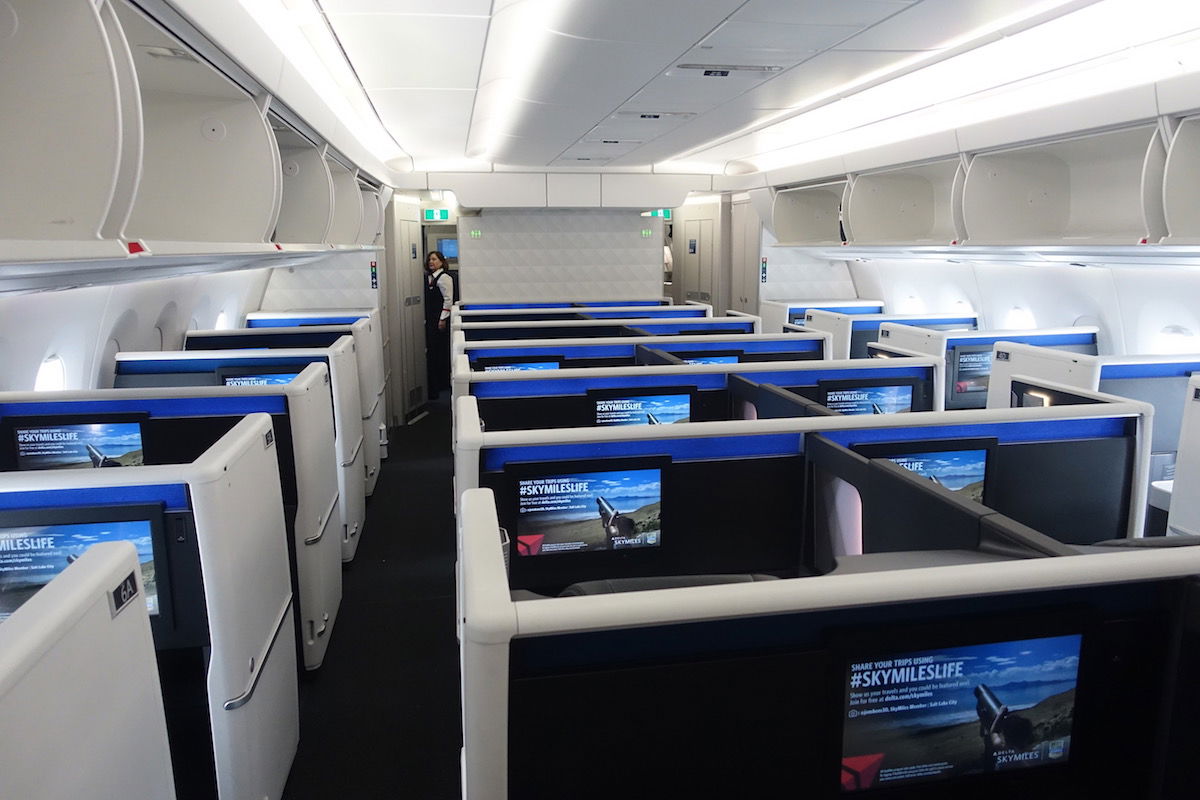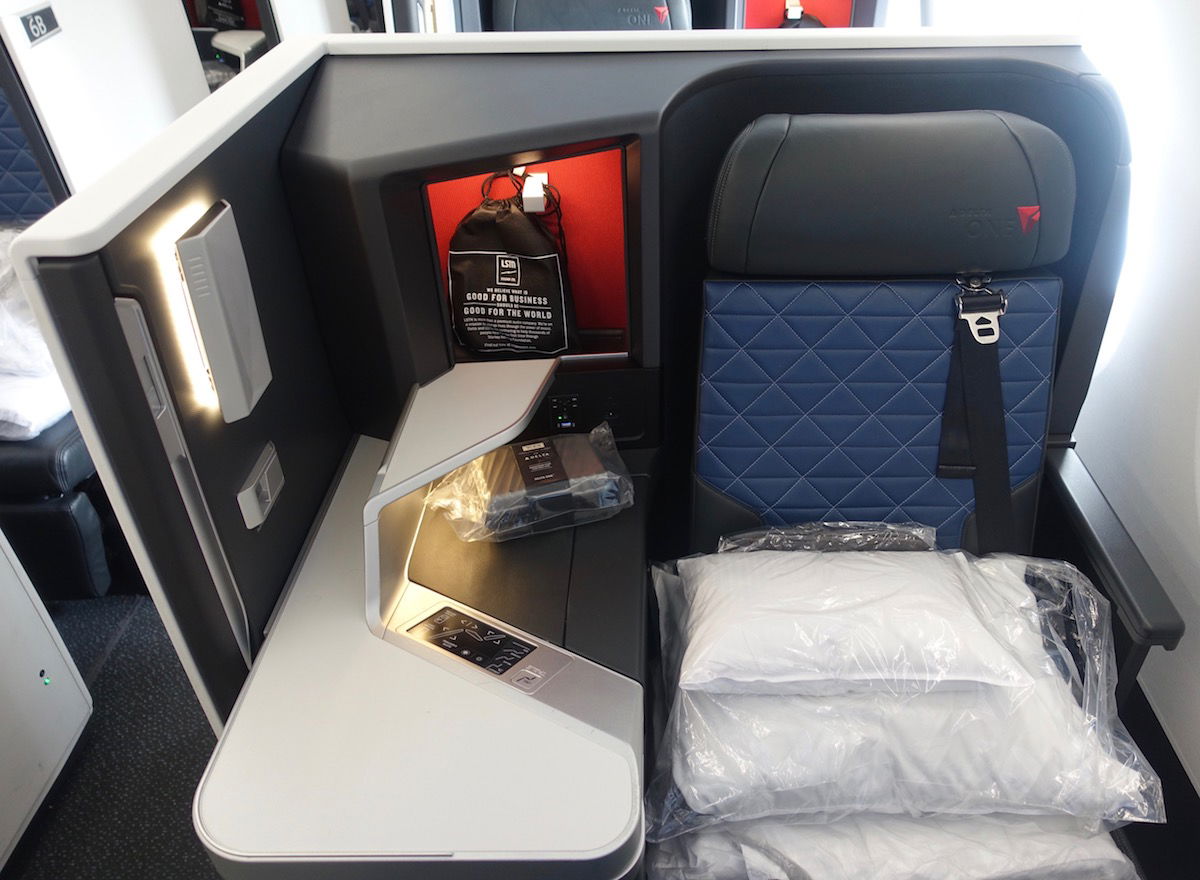 The one thing to be aware of with the A350 is that Delta added a special surcharge for those booking their A350 Delta One Suites. Those on discounted business class tickets have to pay an additional $500 one-way for this product over other products, while those on more expensive fares have to pay an additional $250. So even if you find a good business class fare to begin with, you'll end up paying an additional $1,000 roundtrip if the ticket is on an A350.
Delta also typically seems to be charging more miles for business class award seats on the A350. However, I do see some dates with reasonable mileage costs for the A350 between Los Angeles and Tokyo Haneda, starting at 90,000 miles one-way for business class, which is pretty good.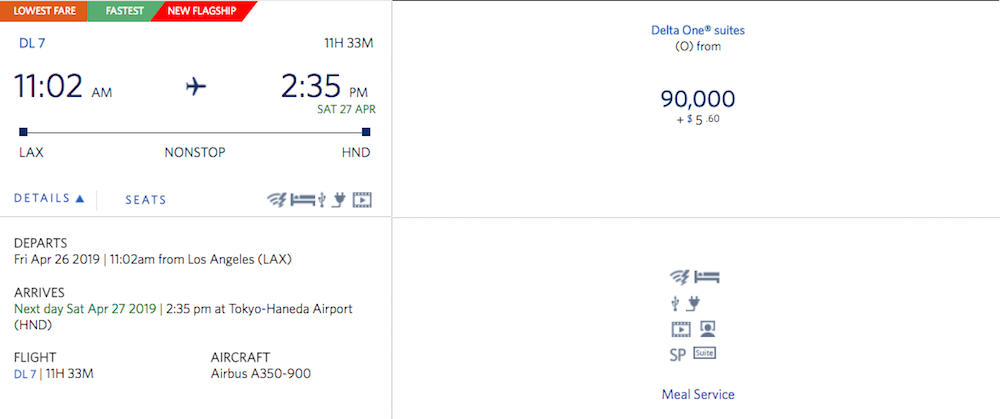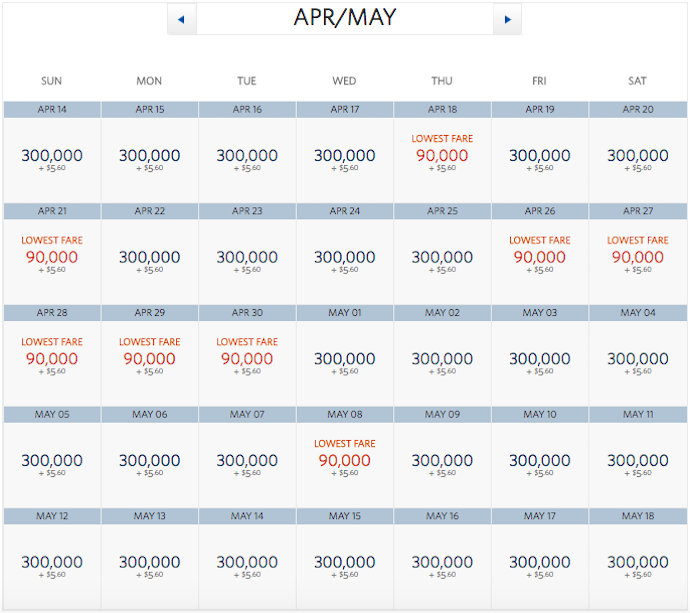 On one hand I'm surprised to see Delta choose a route where the A350 is replacing an A330 rather than a 777. That's because Delta is in the process of reconfiguring 777s with their new cabins, and also because Delta will be launching service to Mumbai as of 2019, and I suspect they'll use a Boeing 777-200LR for the route.
Anyone have plans to fly Delta's A350 between Los Angeles and Tokyo Haneda?