Marriott's new loyalty program is launching as of August 18, 2018. Not everything is happening on that date, but rather we're seeing some changes on August 1, other changes on August 18, and other changes on August 26, among other dates.
Currently Amex Membership Rewards is transfer partners Starwood Preferred Guest (1,000:333 ratio), and Chase Ultimate Rewards is transfer partners with Marriott Rewards (1,000:1,000 ratio). Both programs will continue to be transfer partners with the new Marriott program.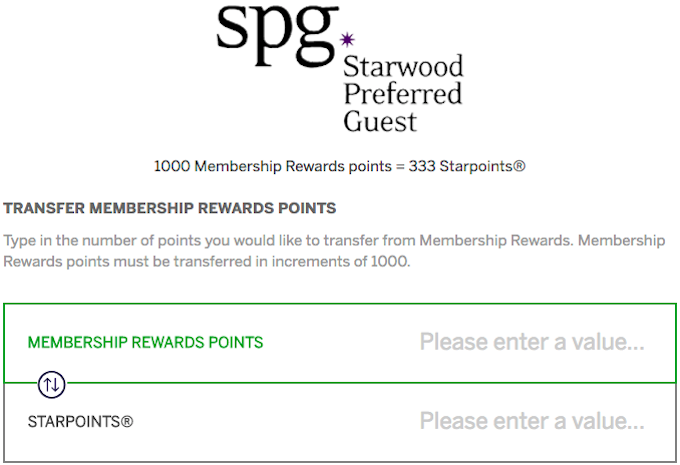 However, for a while one of those options will be suspended.
As part of the updates to Marriott's loyalty program, Amex Membership Rewards points can't be transferred to Starwood Preferred Guest starting August 1, 2018. Then once the new program is lauched, it will be possible to transfer points to the new Marriott program.
Given that all Starpoints convert into Marriott points at a 1:3 ratio, the transfer ratio will also be updated to 1:1, meaning you're essentially getting the same value as before.
So if you are thinking of transferring Amex Membership Rewards points to Starwood Preferred Guest, today is the last time you can do so.
However, as far as I'm concerned, you really shouldn't. Converting Amex points into Starpoints is a terrible value. I value Starpoints at 2.2 cents each and Amex points at 1.7 cents each, so at a 3:1 ratio you're getting quite a bad value, since you're only getting a return of ~0.7 cents. I'd much rather transfer Amex points to one of their excellent airline partners, like Aeroplan or KrisFlyer.
So if you do care about this transfer ratio then you'll want to transfer points today, though you really should avoid doing that if at all possible.
This change has no impact on pointed earned with the Starwood American Express. That card is undergoing some changes in terms of the earning structure (it will go from earning one Starpoint per dollar spent to earning two Marriott points per dollar spent), but that's unrelated to these Membership Rewards points.