Back in the day, most airline loyalty programs allowed free stopovers on award tickets. This used to be the policy with American AAdvantage, Delta SkyMiles, and United MileagePlus. Unfortunately nowadays fewer and fewer programs are offering this unique opportunity that can stretch your miles further.
In this post I wanted to recap the frequent flyer programs that continue to allow free stopovers on award tickets, though admittedly they come with varying degrees of generosity.
Stopovers, open-jaws, and connections
First let's discuss some of the important terminology. What's a stopover, what's an open jaw, and what's a connection? These terms mean very different things, so let's cover those upfront.
Stopover
A stopover is usually defined as a stay of 24+ hours in a connecting city between your origin and final destination. That could be an airline's hub, or any city enroute to your destination.
You can oftentimes get creative with routings and stopover in places you might not ordinarily think to travel through. For example, if traveling from the United States to Asia it might be possible to route via Europe, and have a stopover there.
Connection
A connection is usually a stop in a city for less than 24 hours, though depending on the program the maximum connection time can be as short as four hours for award itineraries. Award programs sometimes use the word transfer to mean connection when writing out award rules or program terms and conditions.
Open-jaw
An open-jaw is when you fly into one city and out of another. For example, say you're flying from the United States to Asia and want to fly into Singapore and return out of Bangkok. That would be considered an open-jaw, as illustrated below.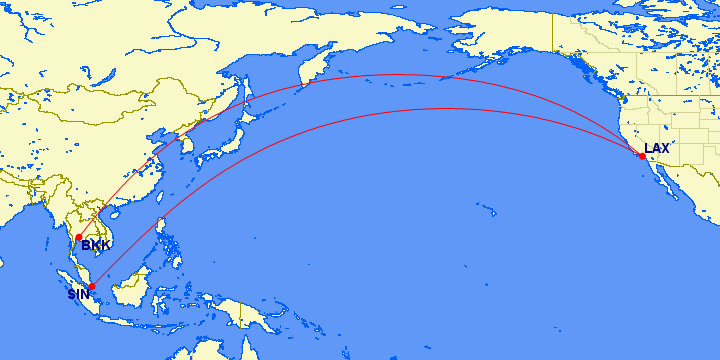 Stopovers on award tickets
With the above basics out of the way, let's take a look at some of the airline loyalty programs that continue to allow stopovers on award tickets. I'll list these roughly based on how generous the policies are, starting with the most generous.
Air France-KLM Flying Blue
Air France-KLM Flying Blue has recently introduced free stopovers on awards. Specifically, you're allowed a free stopover on a one-way award, including for travel on partner airlines. You can even mix and match partners, as long as you're traveling between a valid city pair for the purposes of award travel. There are no additional miles required, but taxes and fees could be higher. Note that you'll need to book these kinds of stopovers by phone for the time being, through the Flying Blue call center.
This is an incredible opportunity, as there's not another frequent flyer program that allows stopovers for free on all kinds of awards. So whether you're flying on Air France or KLM, or are traveling with a SkyTeam or non-SkyTeam partner, the opportunities here are fantastic.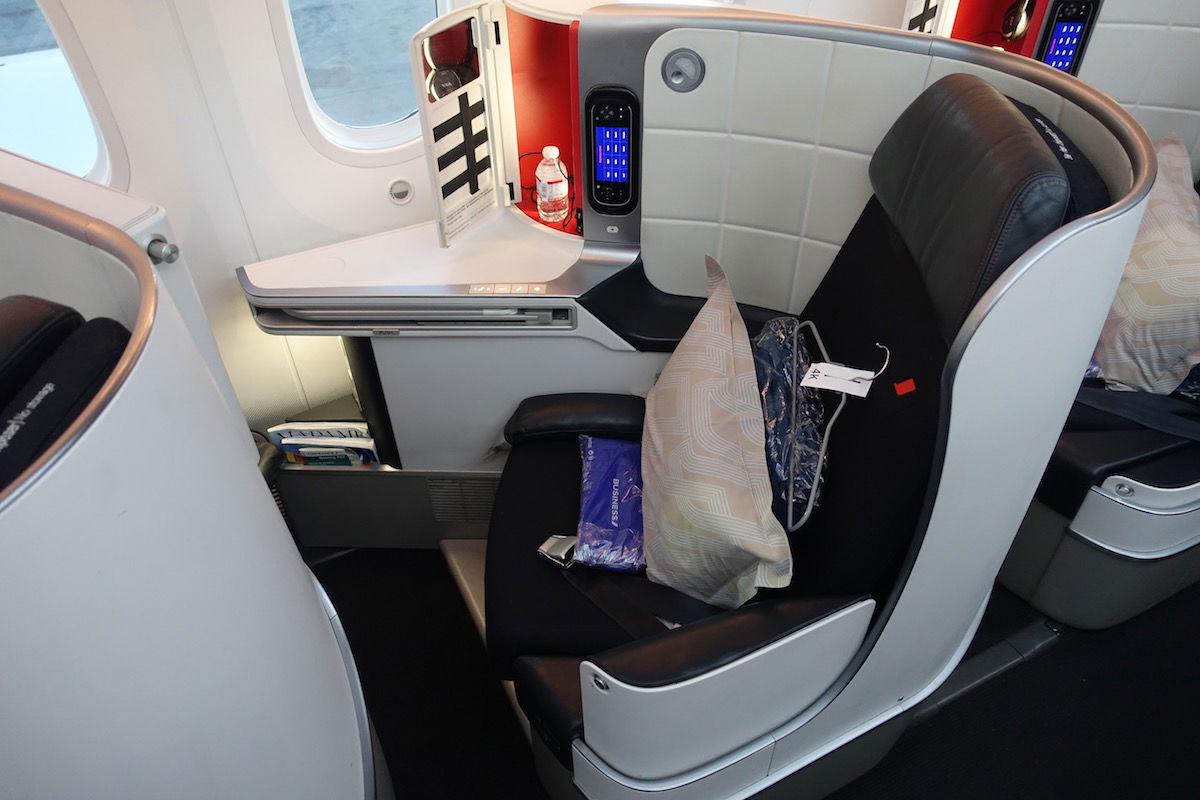 Alaska Mileage Plan
Alaska Mileage Plan is one of the most generous programs when it comes to its stopover policy. Alaska will let you have a stopover on an award ticket, as long as you're traveling between regions. Alaska Airlines has a variety of airline partners, so as an example, this means you could fly Japan Airlines from Los Angeles to Singapore via Tokyo, with a stopover in Japan.
Since a stopover is allowed on a one-way, this means you could potentially have two stopovers on a roundtrip ticket. There are lots of great uses of Alaska Mileage Plan miles.
There's no fee to book the stopover, and you can book these directly through Alaska Airlines' website by using the multi-city feature.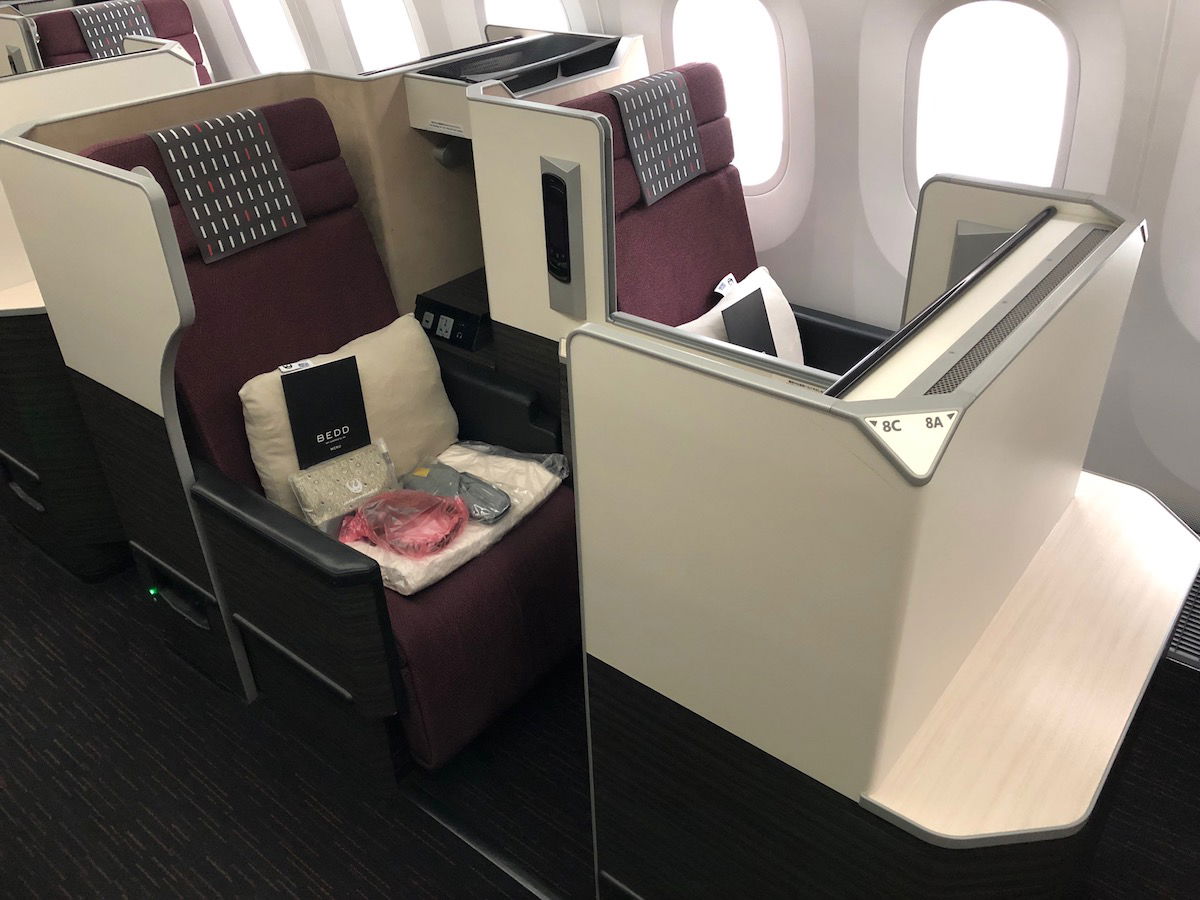 Air Canada Aeroplan
Air Canada Aeroplan is probably my single favorite frequent flyer program, thanks to the huge variety of airline partners that Air Canada has. Aeroplan will let you add a stopover on a one-way award for just 5,000 additional points. You can include a stopover with each one-way award.
Stopovers are not available on awards for travel wholly within North America. Keep in mind that Air Canada Aeroplan is somewhat a distance based program. With that, the further you fly the more expensive your award will be. You can get creative with your routings, but you may end up paying more miles for it.
Best of all, Aeroplan stopovers can be booked directly on aircanada.com, making the ticketing process really easy.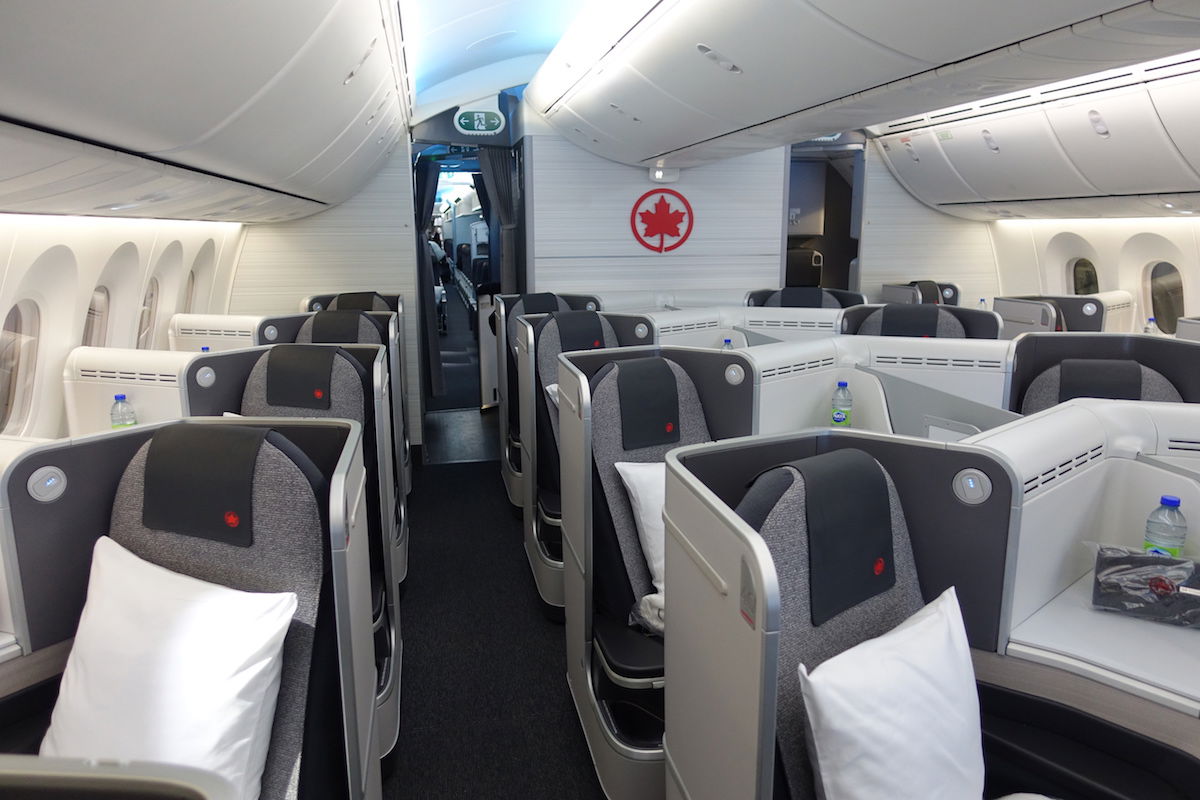 Emirates Skywards
Emirates Skywards is the best program through which to book Emirates first class awards. Emirates lets you book stopovers in Dubai on one-way tickets, but only when booking "Flex Plus" awards. Note that all first class awards book into the "Flex Plus" fare band, while business class and economy class awards generally book into this when reserving a one-way (while there may be lower pricing when booking roundtrips).
This can be a great way to stop in Dubai enroute to your final destination — Dubai is of course an easy and popular stopover city.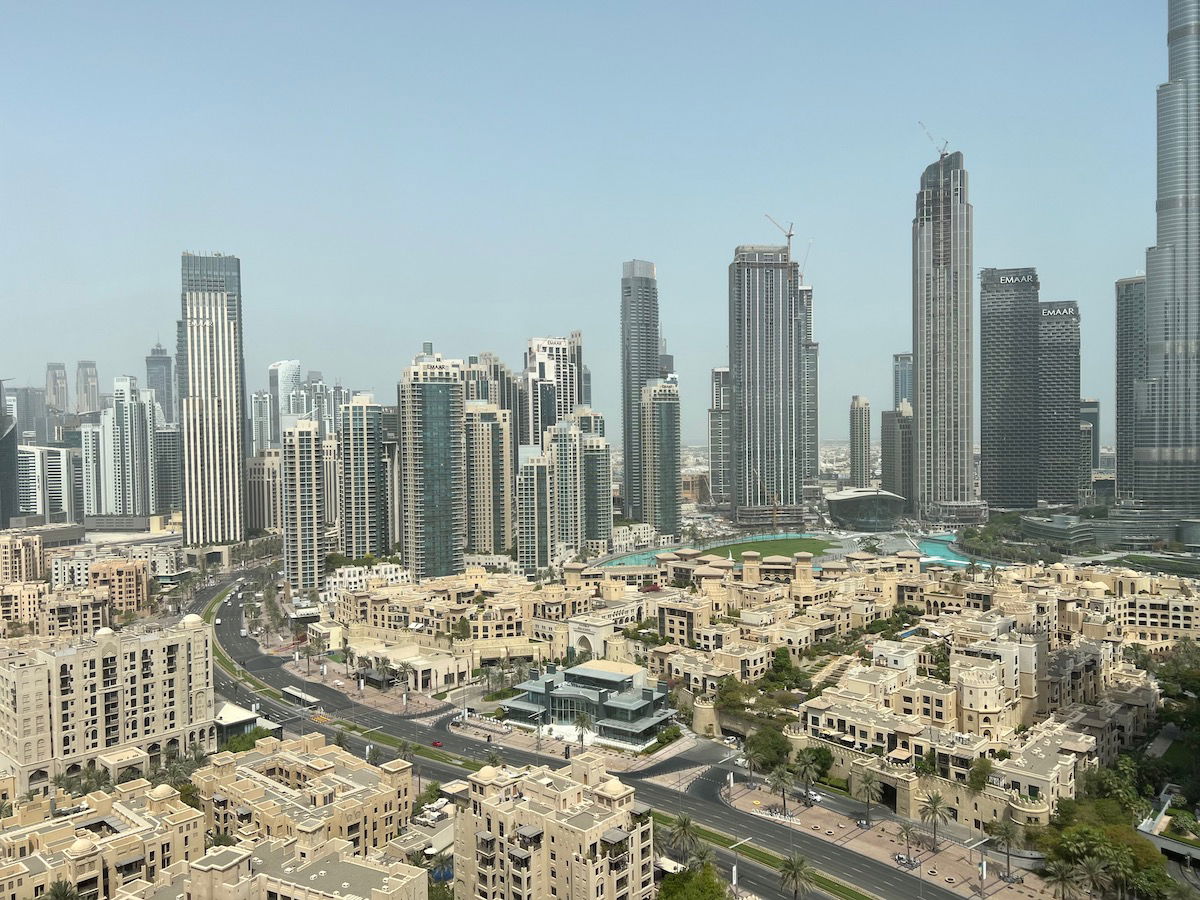 All Nippon Airways Mileage Club
ANA Mileage Club is a lucrative and complicated program, and is even an Amex Membership Rewards transfer partner. ANA has reasonable redemption rates — for example, you can book an award in business class between the United States and Europe for as low as 88,000 points roundtrip (frustratingly the program doesn't allow one-way awards, though).
ANA Mileage Club allows a stopover on a roundtrip, regardless of whether you're traveling on All Nippon Airways or a partner airline (the only exception is if you're originating in Japan, in which case you can't have a stopover). Mileage Club also has round the world awards that allow up to eight stopovers.
Most awards (including stopovers) can be booked online, even though the interface looks super outdated. Be aware of partner surcharges, which can be quite high, though.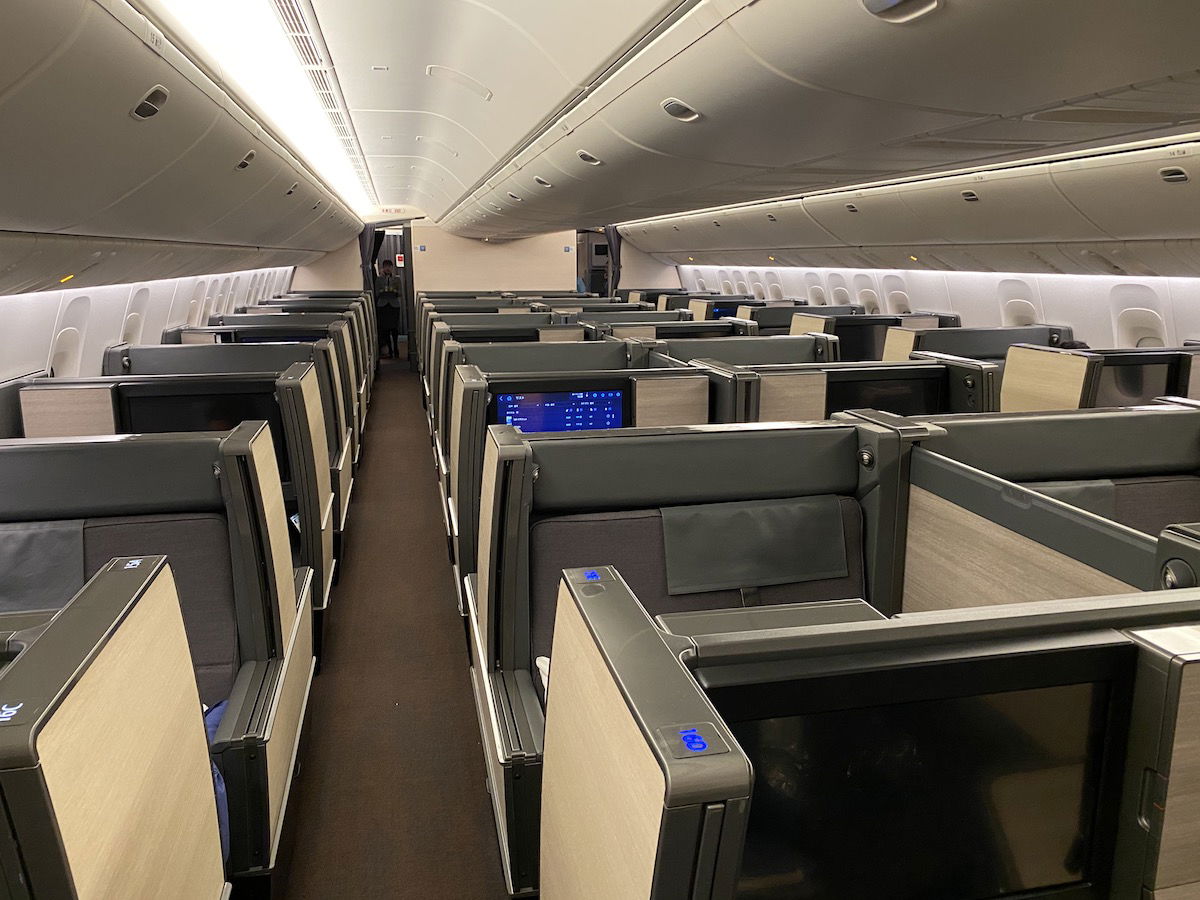 Asiana Club
Asiana Club is another airline with a generous stopover policy. For award travel on Asiana Airlines, you can have a stopover in Seoul, even on one-way awards.
Award travel on Star Alliance carriers get a bit trickier. In theory the stopover rules are even more generous, but your mileage may vary when you actually go to book these awards. You're allowed up to eight segments on a roundtrip award, and you can have up to seven stopovers. That means you can stop for as long as you'd like in each connecting city.
However, there are limits on the number of segments for certain awards, and you might have to pay for reservations separately if you exceed the MPM (maximum permitted mileage). Asiana Club award rules are a bit of a black box, and don't count on them being interpreted how they're written.
Asiana Club miles are hard to accrue, as only Marriott Bonvoy points transfer to Asiana Club. Otherwise you'll have to earn them through good old fashioned flying.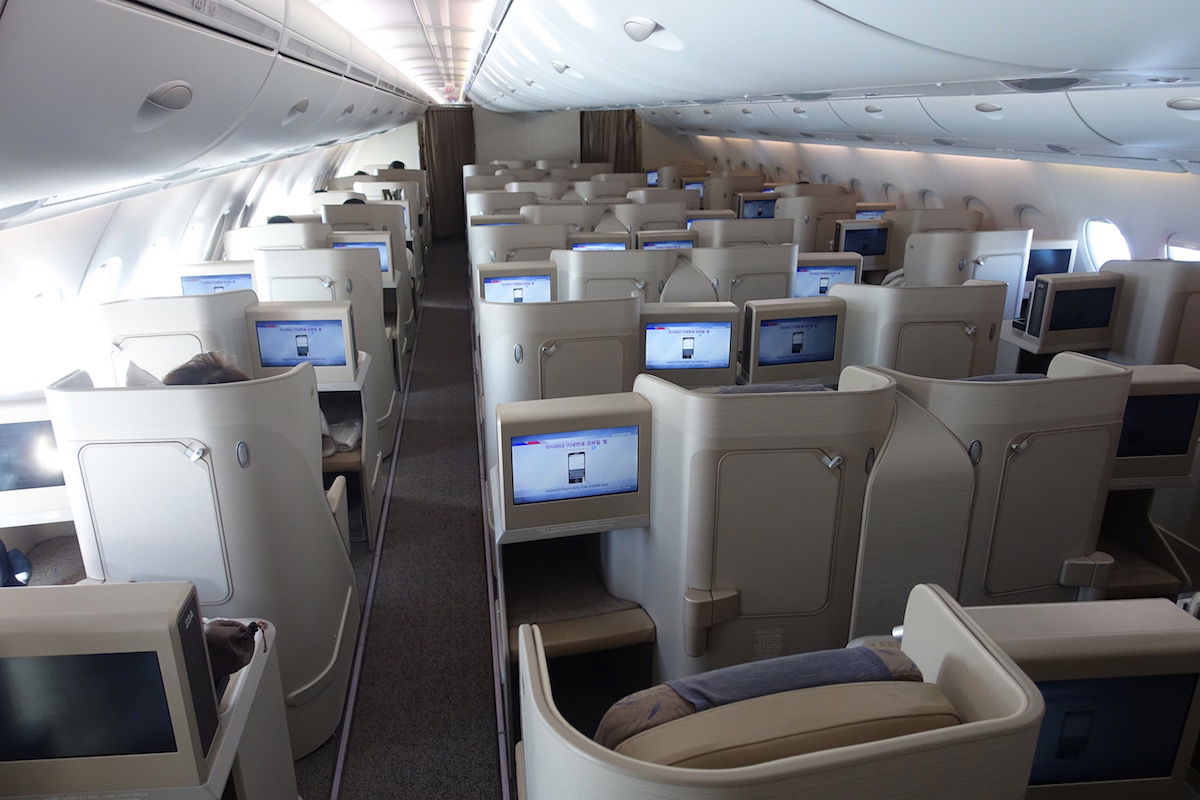 Cathay Pacific Asia Miles
Cathay Pacific Asia Miles can be a surprisingly useful program, both for travel on Cathay Pacific, as well as for travel on partner airlines. Cathay Pacific Asia Miles allows a stopover on a roundtrip award, though these kinds of tickets must be booked by phone. Stopovers are allowed both when traveling on Cathay Pacific, and when traveling on partner airlines.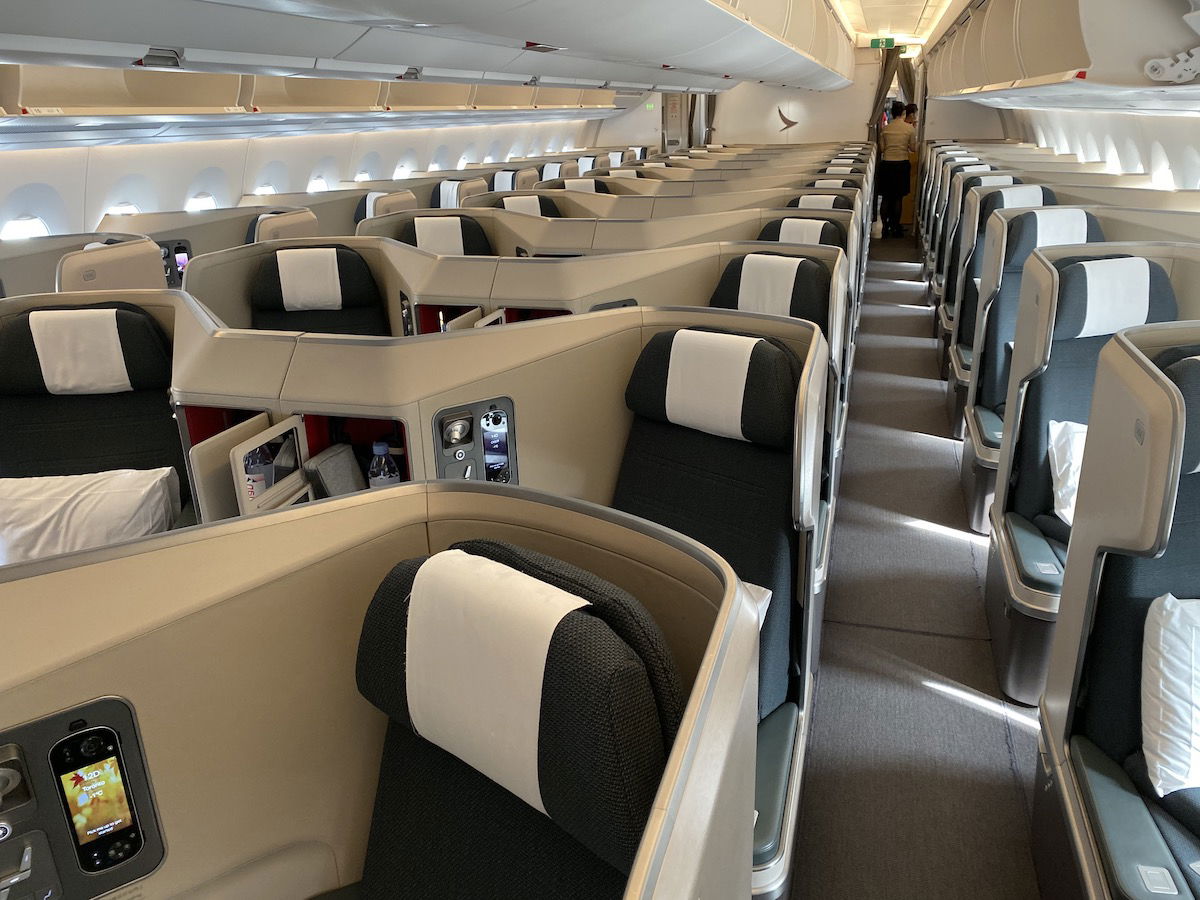 Etihad Guest
Etihad Guest allows stopovers in Abu Dhabi for award tickets, but you have to book the awards by phone. It is important to note that Etihad Guest generally restricts you to connections of up to only eight hours, whether traveling with Etihad or a partner. That means a connection of anything longer than eight hours is considered a stopover.
Etihad has a number of partners you can redeem miles for, and there are unique charts for each partner. Etihad Guest permits stopovers when traveling on Air Canada, Air Europa, Air Seychelles, All Nippon Airways, American, Asiana, Gulf Air, Hainan Airlines, Korean Air, Malaysia Airlines, Oman Air, and Royal Air Maroc.
While that's how the rules are written, booking partner awards with Etihad Guest can be an adventure, so I'd expect to have to work hard to get a stopover on a partner airline.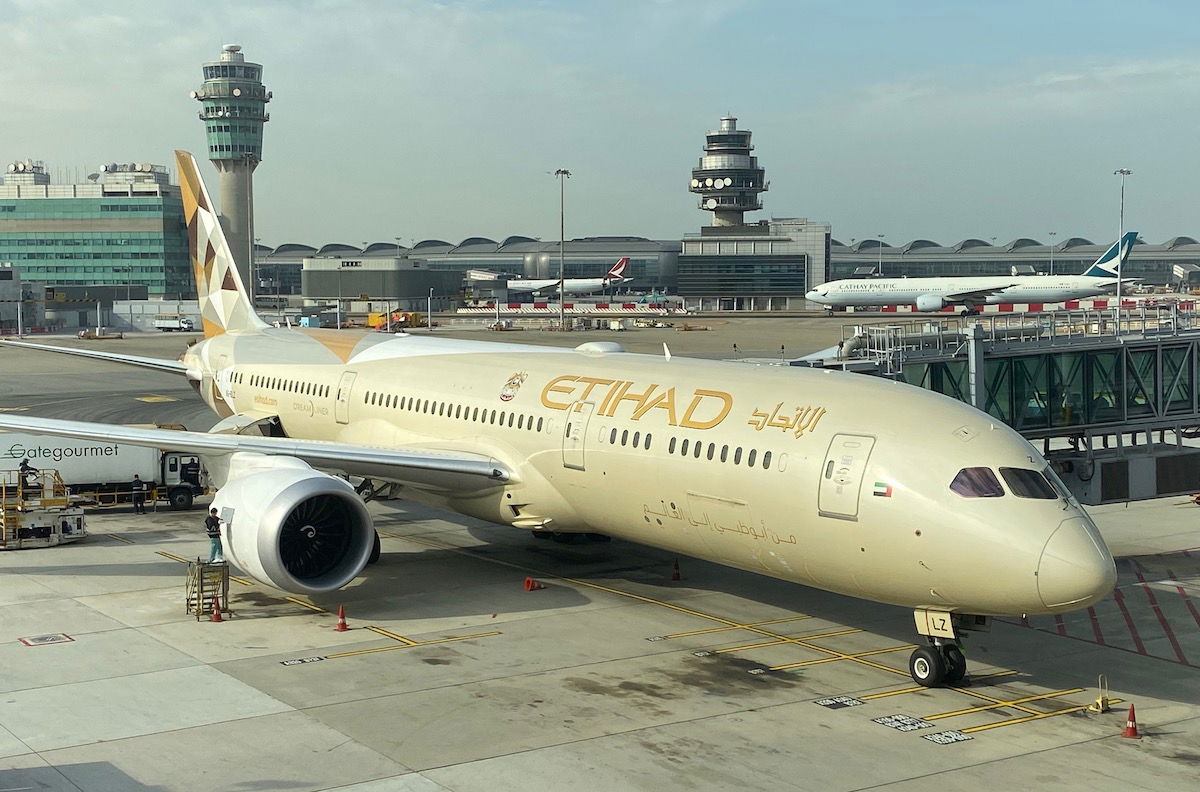 Japan Airlines Mileage Bank
Japan Airlines Mileage Bank has among the most generous stopover policies, but only if you're traveling with partners. The airline has a distance based award chart, meaning the price of your award depends on the total distance you travel. Having a generous stopover policy makes sense, as you'll pay more miles to travel further distances and each segment should in theory add to the total trip price.
The program has different rules depending on how you're redeeming your miles. Essentially Mileage Bank offer three different award types:
JAL awards, for travel entirely on Japan Airlines
Partner awards, for travel on a single JAL partner
oneworld award tickets, for travel on two or more oneworld airlines
For travel on JAL, stopovers aren't permitted.
If you're traveling on a single partner award, you can have up to three stopovers on an award. With a few exceptions, you're allowed six total segments. There are some limitations for specific partners, though:
If you're traveling on Korean Air, you're only allowed two segments, but you can include a stopover
If you're traveling on China Eastern, you're only allowed four total segments and you cannot have a stopover in China
If you're traveling on Hawaiian Airlines, Royal Air Maroc, or Vistara Airlines, you're only allowed four total segments
If you're traveling on a oneworld award, you're allowed a whopping seven stopovers. You can only have eight segments in total on an award, so that does limit the practicality of the stopovers. If you were to maximize all seven stopovers, you'd have to stopover in each city in which you make a connection.
While JAL has an incredibly generous program and policy, the downside is that the only points that transfer to Japan Airlines Mileage Bank are Marriott Bonvoy points. Otherwise you'll have to earn JAL miles through flying.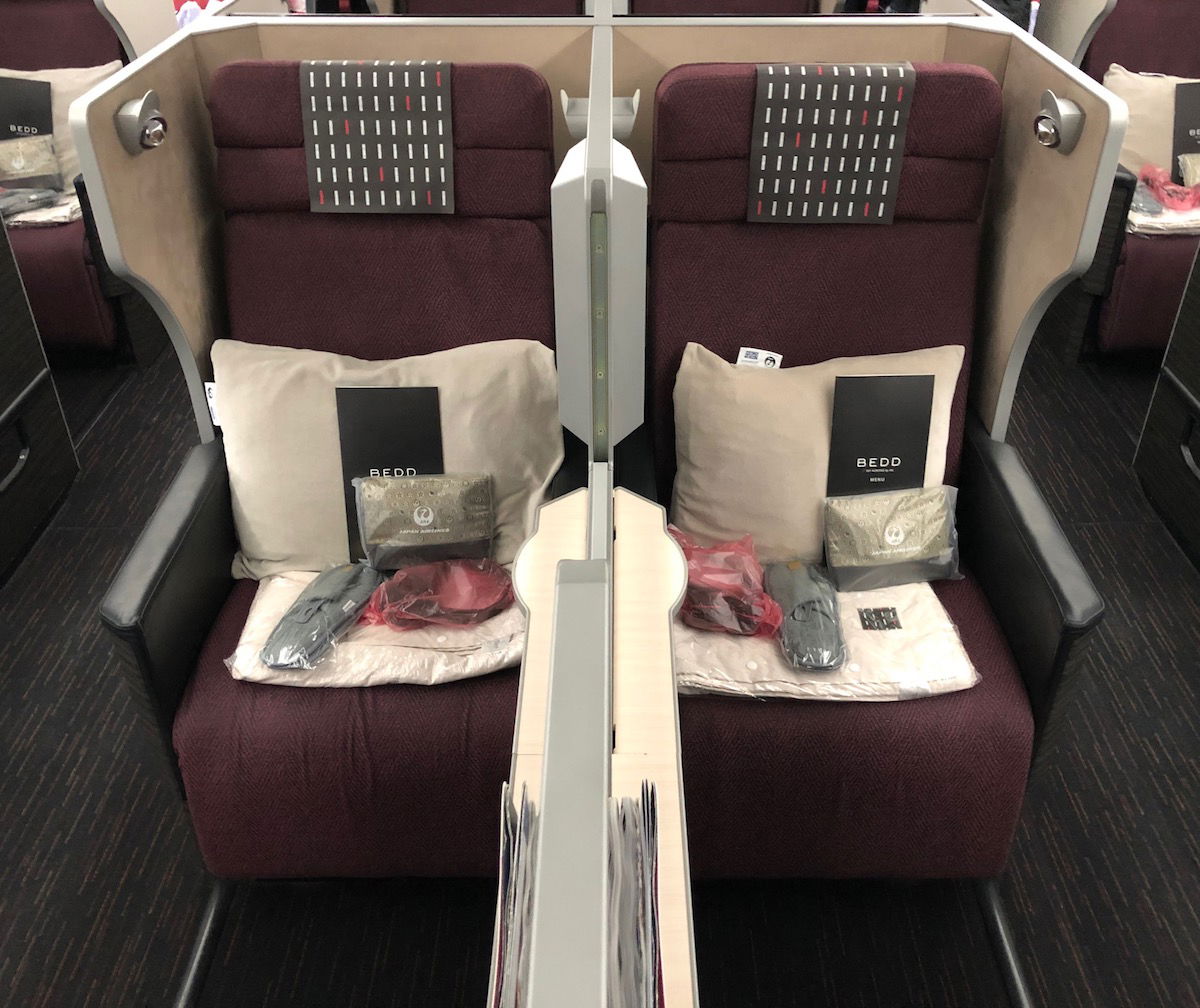 Singapore Airlines KrisFlyer
Singapore KrisFlyer allows stopovers when traveling on Singapore Airlines, though only on certain kinds of tickets:
When booking a Saver award, you're allowed one stopover on a roundtrip, but no stopovers on a one-way
When booking an Advantage award, you're allowed two stopovers on a roundtrip, or one stopover on a one-way
Note that your stopover can only be for up to 30 days, or else it will be considered two separate awards. Singapore Airlines used to allow additional stopovers for $100, but unfortunately that's no longer possible.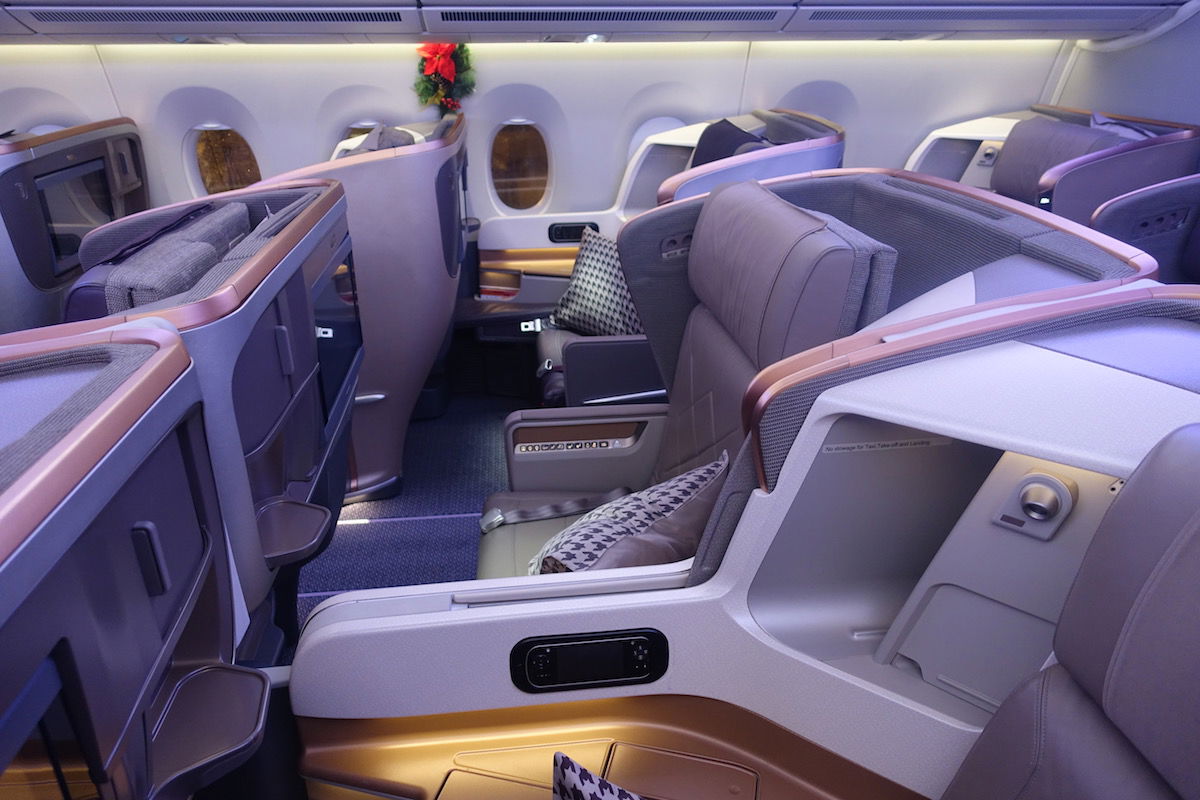 Turkish Miles&Smiles
Turkish Miles&Smiles is a Citi ThankYou transfer partner, and can be an incredibly valuable program. The program allows a free stopover in Istanbul on a roundtrip award, though you do have to book by phone, and that can be a bit of a pain.
Turkish Miles&Smiles also allows stopovers on Star Alliance partner awards — you can have one stopover on a roundtrip. However, this is only available if the award costs at least 60,000 miles for travel in economy, 90,000 in business, or 135,000 in first.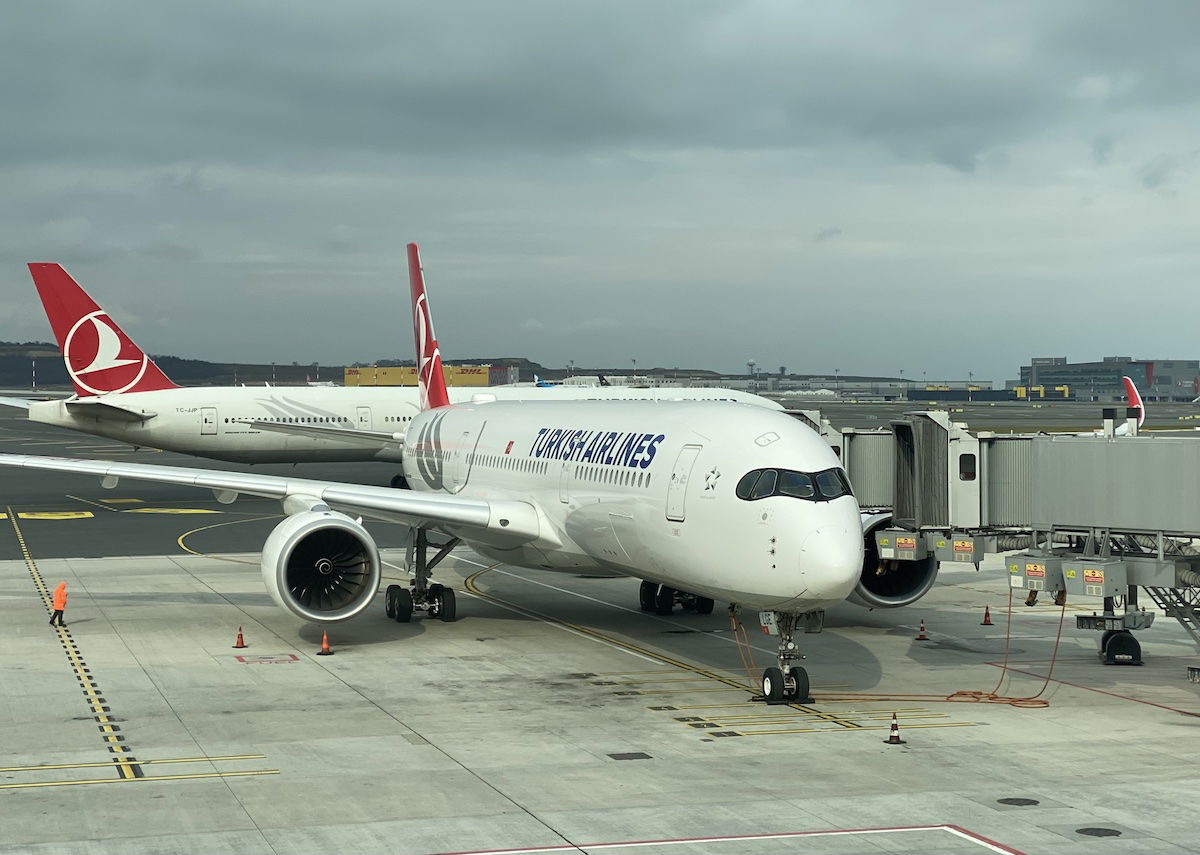 TAP Air Portugal Miles & Go
TAP Air Portugal Miles & Go doesn't allow stopovers when redeeming for travel on TAP, though the program does allow stopovers when redeeming on partner airlines. Specifically, you can have one stopover per roundtrip. While TAP is part of the Star Alliance, the airline also has some unique partners, like Emirates.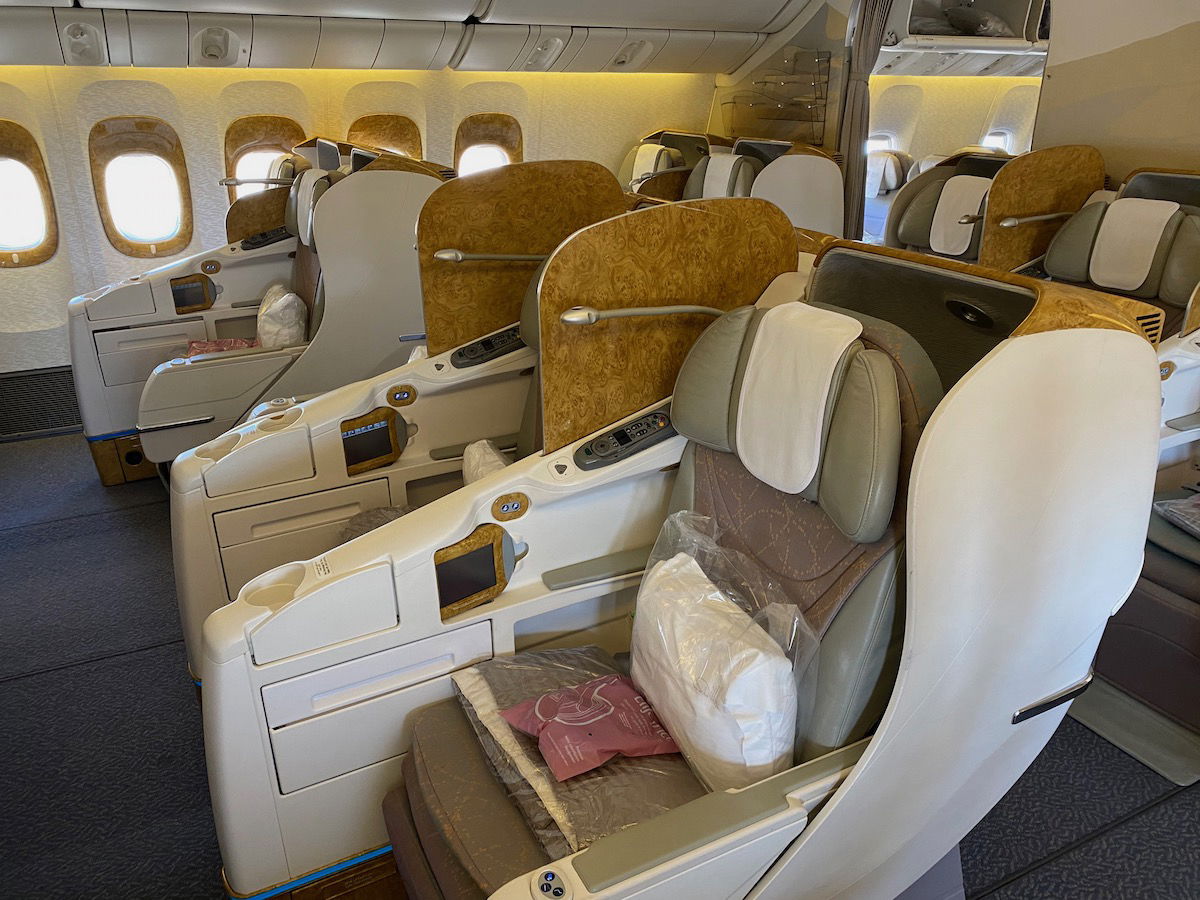 Korean Air Skypass
Korean Air SkyPass used to be one of my favorite frequent flyer programs — it was a Chase Ultimate Rewards partner, stopovers were allowed on one-way awards, and award costs were reasonable. Unfortunately the program isn't what it once was.
Korean Air SkyPass no longer allows stopovers, except on "SkyTeam Round the World" awards. You can travel in business class around the world for 220,000 SkyPass miles and make up to six stopovers. Outside of that niche award, no stopovers are permitted for award travel. I don't see much value in that, given how hard it can be to find SkyTeam partner award space for so many segments.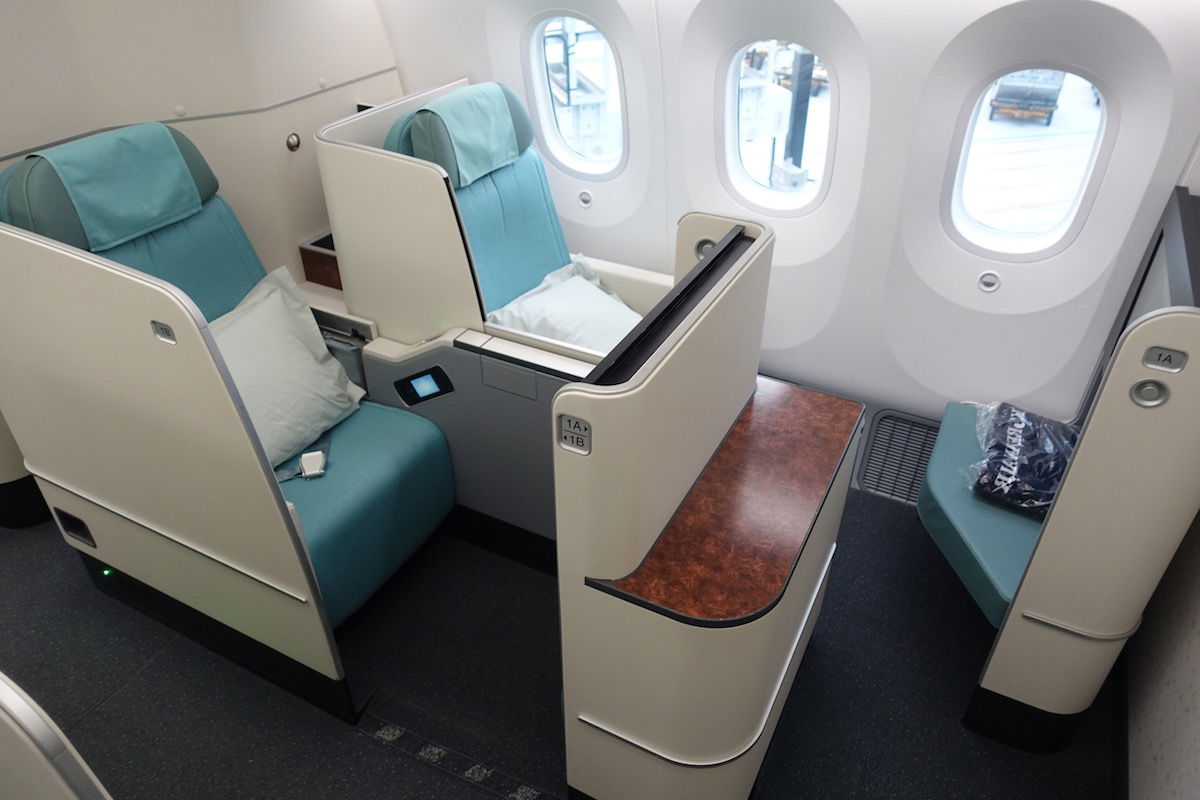 Honorable mentions
There are two other programs that are worth mentioning — British Airways Executive Club and United MileagePlus. While they don't allow "free" stopovers in the traditional sense, they might be useful for those trying to visit multiple destinations on one trip.
British Airways Executive Club
British Airways Executive Club is a unique program in that the price of your award is calculated by the distance and cabin of service for each segment. You can book as many segments as you'd like on a single ticket, but you'll pay for each one of them, as the price is cumulative.
In many cases the cost for short segments is low, so you can visit multiple destinations at a reasonable cost.
British Airways Executive Club also has a "secret" multi-carrier award chart. If you're traveling on two or more oneworld airlines (three or more if any segments are on British Airways), you can use this award chart and pay fewer Avios than if you were to book each segment individually.
You can book up to eight flight segments this way, and have a stopover in each city if you'd like. You're not allowed to backtrack, and you're only permitted a single open-jaw. With a bit of flexibility and creativity these awards can offer a fantastic value for redeeming Avios.
Many agents don't even know this chart exists, so it often requires calling a few times to find someone who knows how to book multi carrier awards or being insistent and having the agent double check the policy for booking multi carrier awards.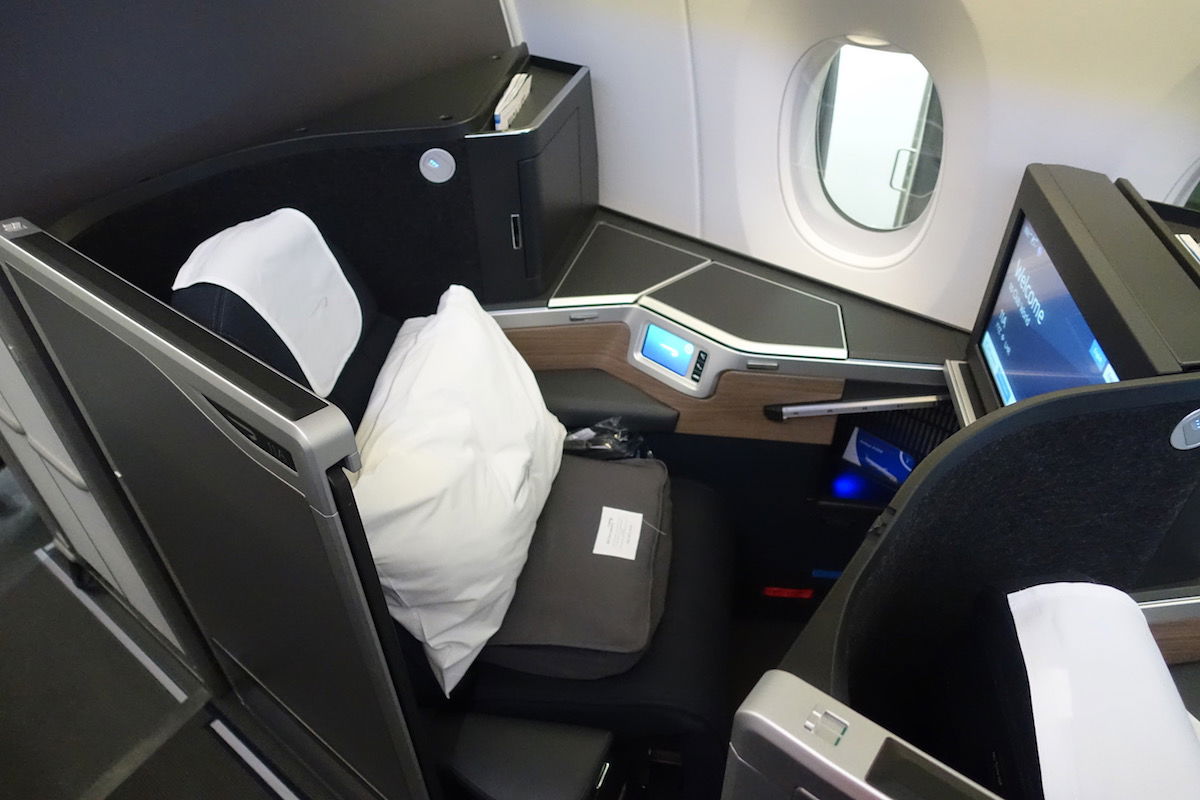 United MileagePlus
While United MileagePlus doesn't explicitly let you book stopovers on awards, the program has what's called an "Excursionist Perk." That lets you add a free one-way segment to a roundtrip award, if you meet certain conditions.
These are the rules to book this, all based on United's defined award regions:
The Excursionist Perk cannot be in the region where your itinerary begins
Travel must end in the same region where it originated
The origin and destination of the Excursionist Perk must be within a single region
The cabin of service of the Excursionist Perk must be in the same cabin or lower than the one-way preceding it
There's another unpublished rule that's important to highlight. If you're booking a mixed cabin award and the first segment of your itinerary is in economy class, the free one-way can only be in economy class. If you try to select business class, you'll pay the standard business class award rate. That creates problems when you're flying United domestically to connect with an international award, as the carrier releases relatively few premium cabin award seats these days.
It's important to note you can only get one free one-way on a reservation, so if you build in two Excursionist Perks that meet all of the rules, only the first one will be free.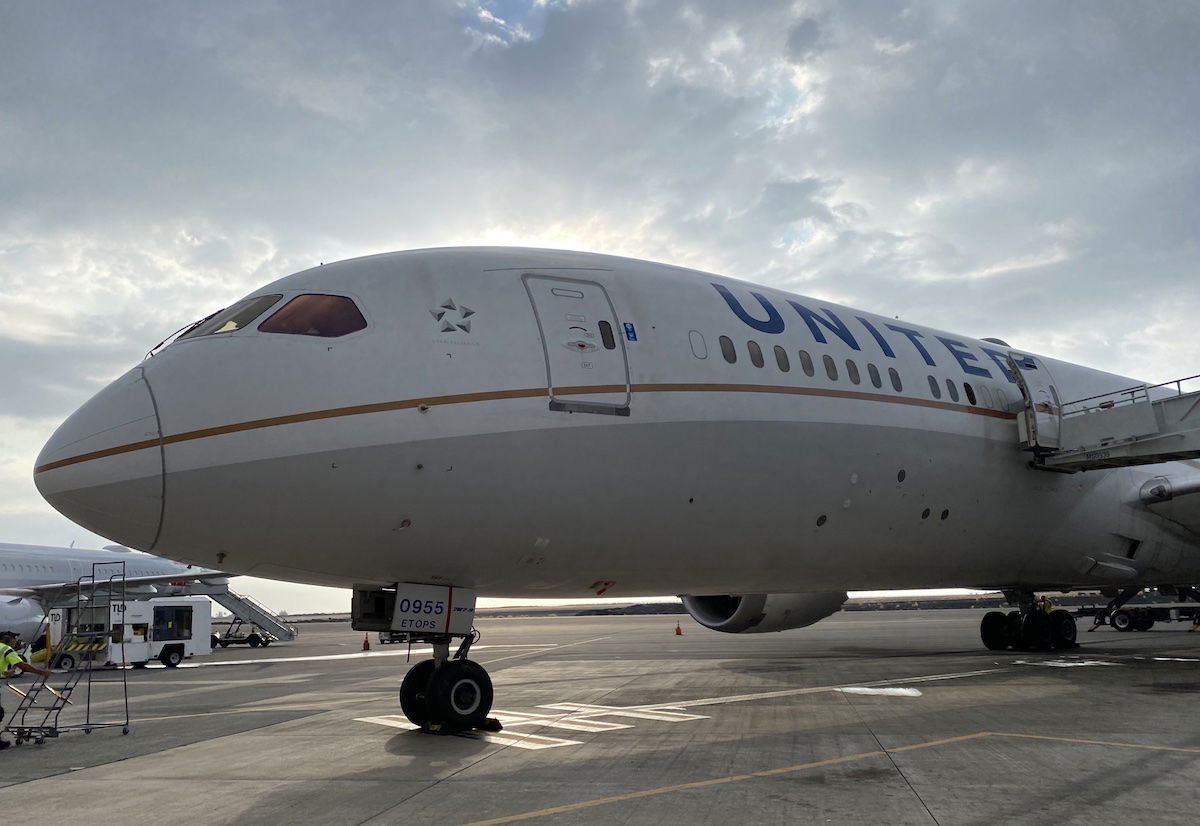 Bottom line
Stopovers can be a great way to stretch your miles & points further. Unfortunately many airline programs have eliminated this opportunity over the years, though there are still some programs that allow this.
Personally I think the best options are with Air France-KLM Flying Blue, Alaska Mileage Plan, and Air Canada Aeroplan. Beyond that, I quite appreciate the policy of Emirates Skywards, as it's a way to get a stopover in Dubai when traveling between two other points.
There are several other programs that still offer stopovers, though they've of varying degrees of usefulness.
What has your experience been with airline award ticket stopovers?