If you've ever wondered just how seriously world class airports take security, here is an amazing example.
Last Saturday, a 40 year old female passenger was passing through security at Munich Airport, the second busiest in Germany (behind Frankfurt). Security found liquids in the cosmetics bag in her hand luggage that did not meet LAG restrictions, so the passenger elected to return to check-in, so she could check her hand luggage, rather than disposing of the liquids.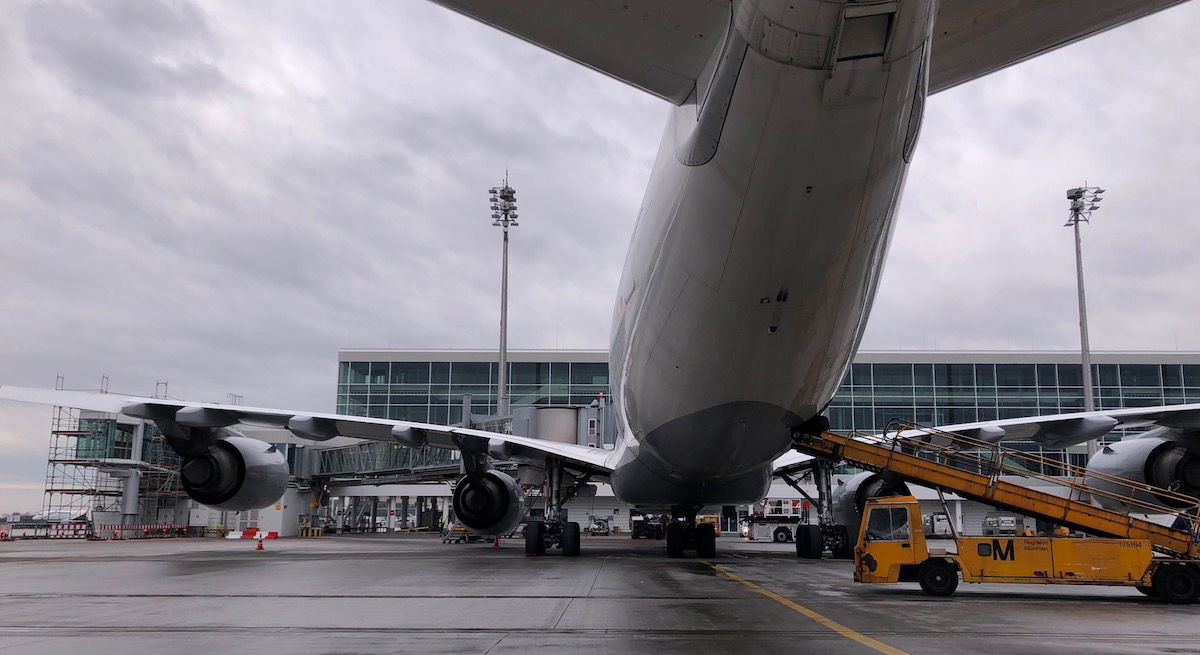 She then returned to security 15 minutes later, and managed to walk through without being properly screened. This appears to be the fault of Munich Airport security more than the passenger, as there are reports the security officers were too busy chatting with each other to notice her.
She disappeared from sight before security realised what had happened and could not be located. She actually made it all the way on to her flight.
Once airport management realised what had happened, all flights leaving the airport were grounded and the entire Terminal 2 and satellite building was evacuated, meaning every single passenger who had already passed through security had to exit the sterile area at the same time, and only once every single person had been cleared, and the area checked, could any passengers then proceed through security to their flights.
This occurred on:
a Saturday morning, which was
the first day of school holidays,
in the middle of summer,
at one of Europe's busiest airports.
So you can probably guess the kind of flow on effects this had to flights and travel plans.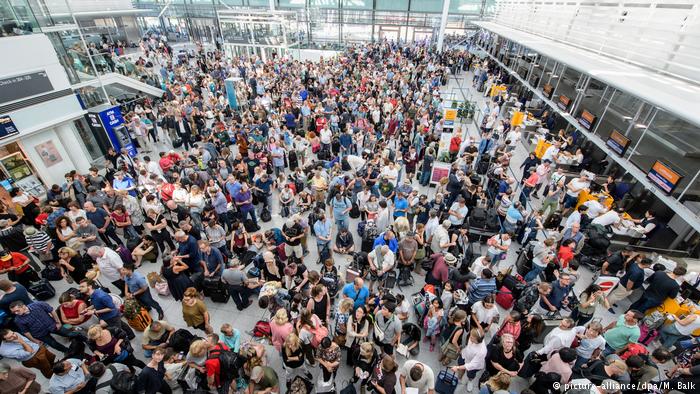 31,000 passengers were informed that their flights were either delayed or cancelled, as passengers simply couldn't get to their planes for the planes to take off. 330 flights were cancelled on Saturday.
Even though this happened early on Saturday morning, 2,000 passengers spent the night sleeping at the airport, because their flights had not yet departed.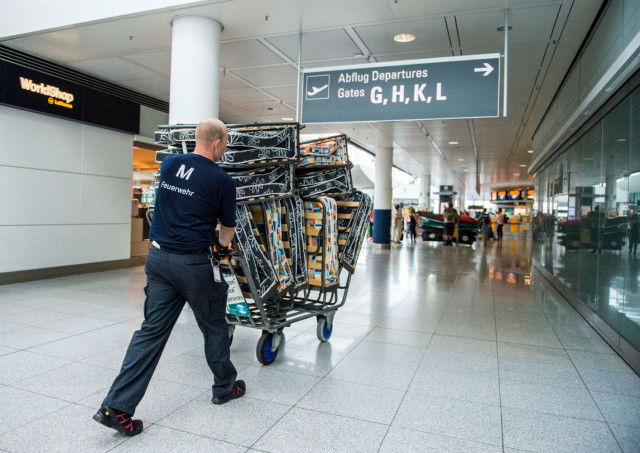 Yesterday, the airport operators suspended three security staff, presumably those who were operating the security check-point and had allowed the woman to pass through unchecked.
The incident is expected to cost the airport and affected airlines (in particular Lufthansa) in excess of €1 million ($1.16 million). This actually seems fairly low considering the number of flights and passengers affected.
The female passenger is unlikely to be charged.
Bottom line
I would hate to ever be waiting in a lounge or gate, and hear the dreaded announcement that an entire terminal was being evacuated because one person had not been screened properly, because nothing would be resolved quickly in a situation like this.
But it does occasionally happen around the world.
The amount of time each passenger would be standing in line waiting to go back through security would be immense and incredibly frustrating. But it is at least reassuring that absolutely no exceptions are taken to security in places like Munich, regardless of the cost to airlines or delays to passengers.
Have you ever been evacuated from an airport terminal?