KLM already operates a fairly comprehensive network to the USA, with direct flights from Amsterdam to the following cities:
Atlanta
Chicago
Houston
Los Angeles
Miami
Minneapolis
New York JFK
Salt Lake City
San Francisco
Washington Dulles
Now you may notice something unique about that particular combination of cities – there are quite a few Delta hubs in the list. That is because as well as being SkyTeam partners, KLM and Delta work extremely closely together and have a transatlantic joint venture agreement, along with Air France. Virgin Atlantic was recently added to this as well, given Delta's ownership stake in them.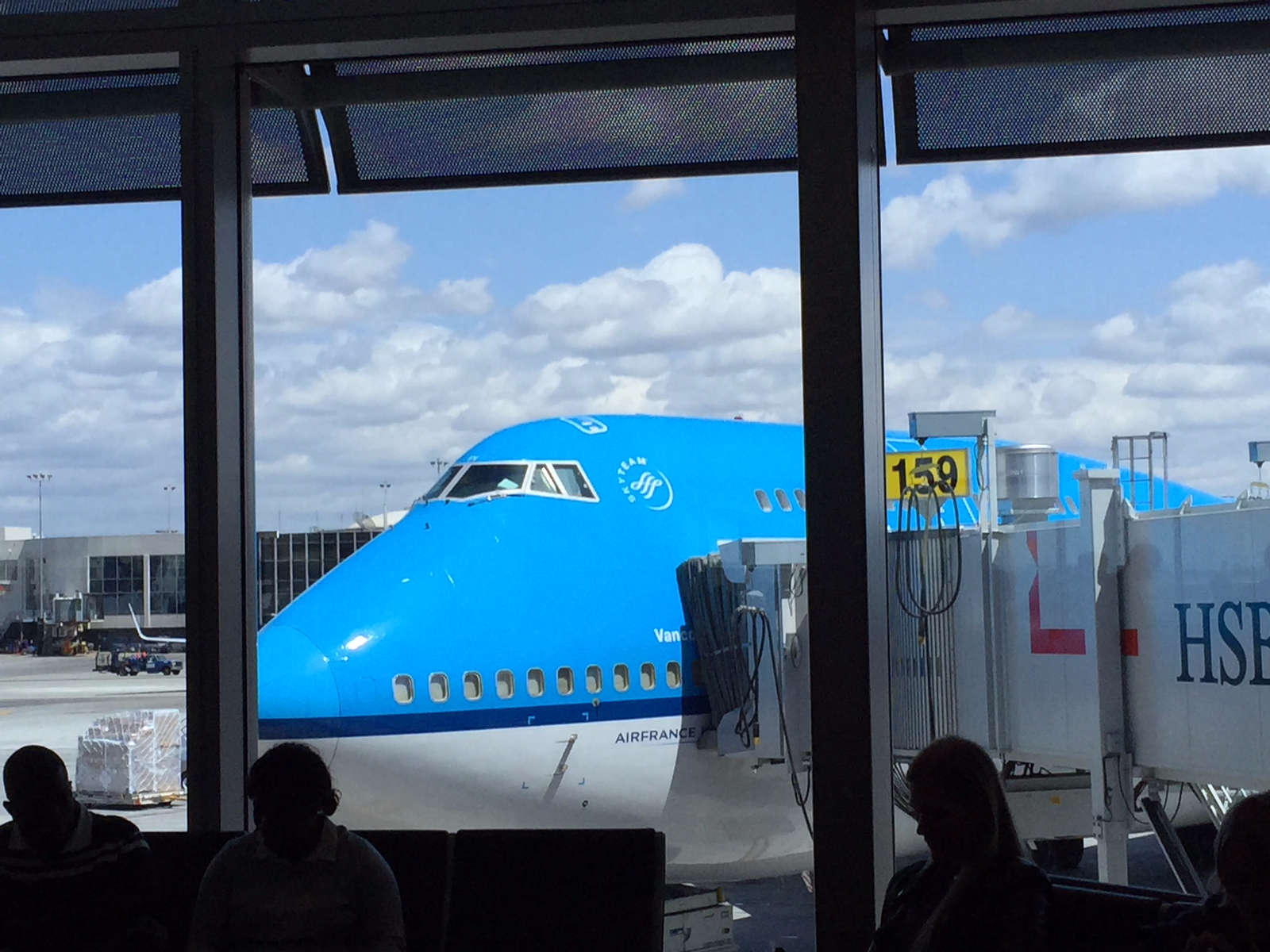 Delta also operates a hub at Amsterdam Schiphol Airport, KLM's main base. I'm blown away with the scale of Delta's operations in Amsterdam every time I pass through there – it's always impressive to see overseas hubs working this way.
Amsterdam to Boston
KLM operated services to Boston until 1994. They have just announced they will again fly to Boston with a three times weekly schedule from March 31, 2019, as follows:
KL617 Amsterdam to Boston, departing 5:00PM arriving 6:00PM (Wednesdays, Fridays and Sundays)
KL618 Boston to Amsterdam, departing 10:00PM arriving 10:35AM (+1) (Wednesdays, Fridays and Sundays)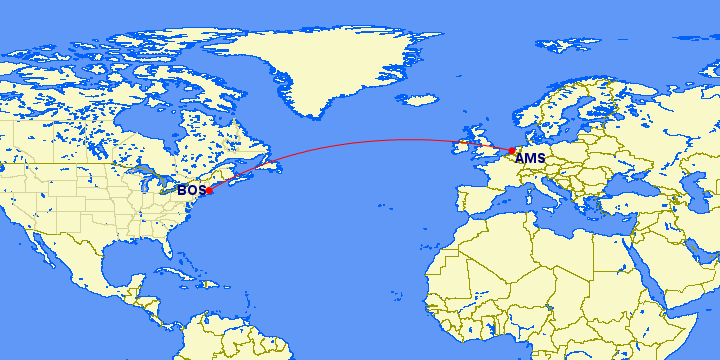 The planned service will then increase to four times weekly from July 1, 2019, with an additional service both ways on Mondays. Delta currently operates this route on their own metal, with KLM code-sharing. The new service on KLM metal will operate with an A330-300 featuring 30 seats in business class, 40 seats in Economy Comfort and 222 seats in standard economy.
All of KLM's A330-300s have recently been refurbished to feature similar fully-flat 2-2-2 business class seats, to those found on KLM's Boeing 777s and 747s, which Ben reviewed here saying:
As far as forward facing fully flat business class seats go, these are among the more private out there.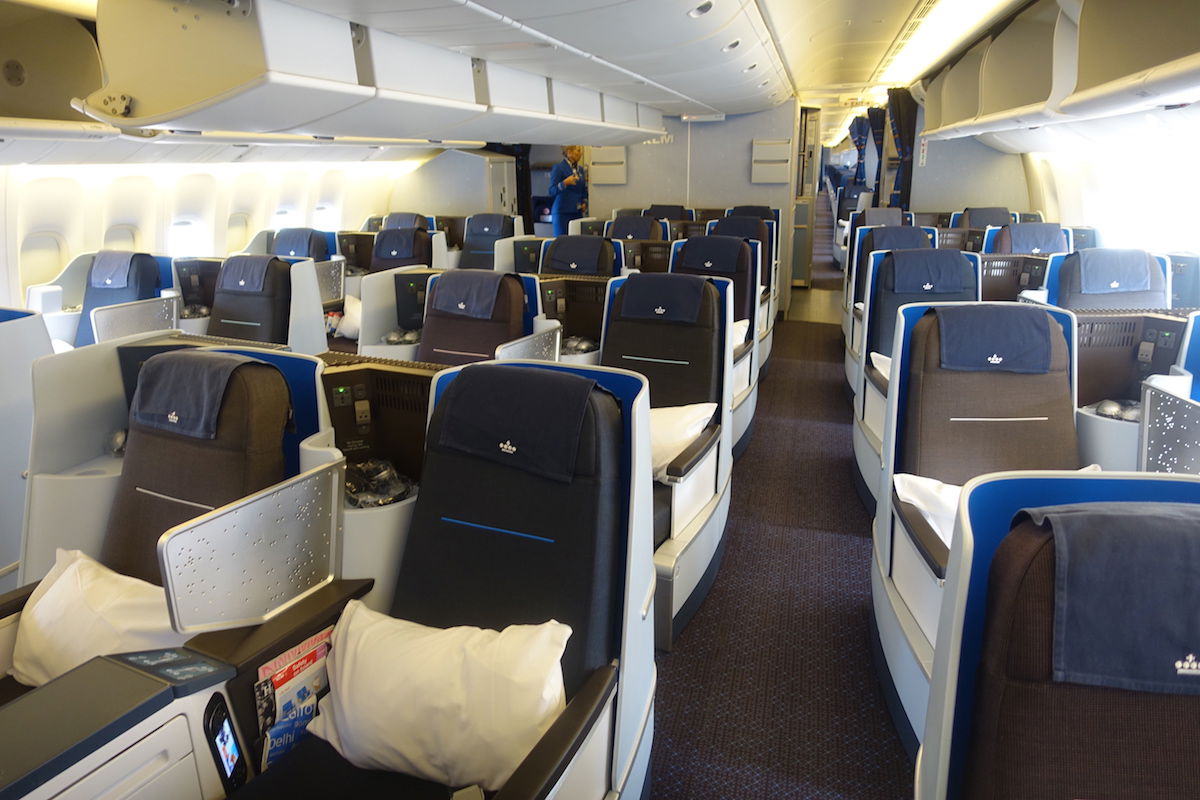 I can see some very limited award availability on this new route already. If redeeming Delta Skymiles, this will cost you 75,000 miles one way plus $5.60 in taxes, assuming you originate in the US. If you book an award starting in Europe then there will be carrier imposed surcharges as well.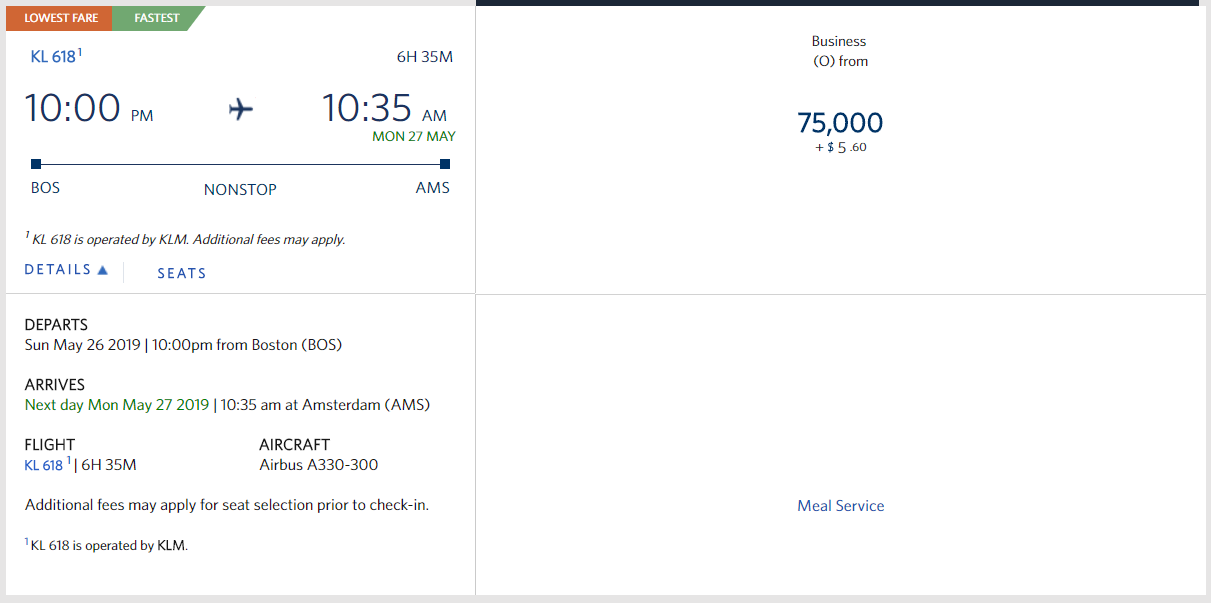 Bottom line
I've only flown KLM once on the ridiculously short flight from London to Amsterdam, which lasted all of 40 minutes, but found them to be a pleasant airline with friendly staff. I adore Amsterdam as a city (I'd definitely consider moving there if it had better weather), and am heading there again this weekend for the Pride Festival for the third year in a row, which is one of my favourite weekends of the year.
It's always great to see airlines expanding their route network and I would be very keen to try KLM's long-haul product, especially to get my hands on one of those cute little Dutch houses that Tiffany has explained the history of here.
Are you considering redeeming miles for this flight?