This situation just keeps getting more interesting.
Hi Fly is the first ever airline to get the A380 on the secondhand market, and they're also the first ever charter airline to have the plane. They recently took delivery of the A380, and even showed it off at the Farnborough Airshow.
The plane had its first ever lease yesterday, as it operated a Thomas Cook flight from Copenhagen to Larnaca. There's quite an interesting back-story to that, as it was a last minute charter, and the A380 replaced an A321. Talk about a big upgrade!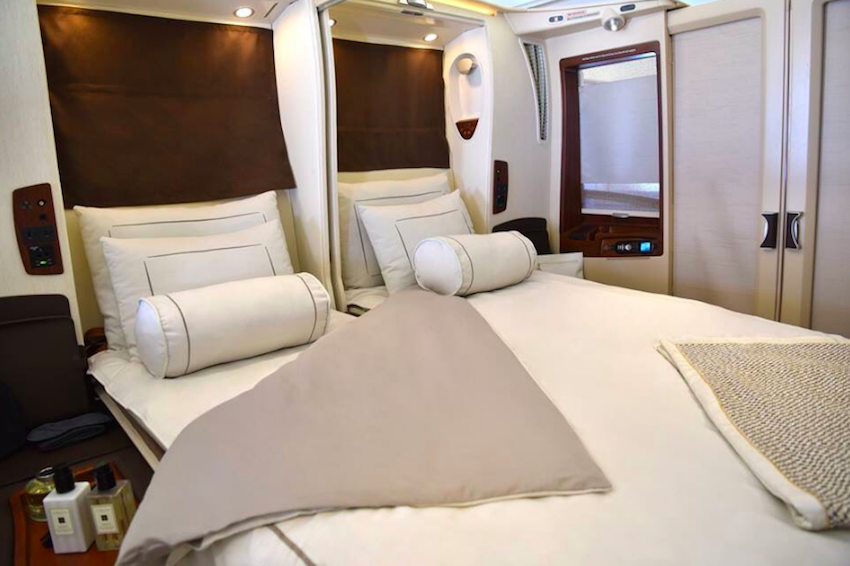 First class on Hi Fly's A380
While I found that interesting, the much bigger question has been what Hi Fly's first long-term A380 lease will look like. The airline has claimed that they already have their first contract signed.
Hi Fly said that it's for a major European carrier, and that the A380 will fly longhaul sectors during the summer period, with the possibility of an extension. They hadn't named the airline, though many of us speculated about what the airline could be. The most common theories were Air Austral, Norwegian, Swiss, Turkish, and Virgin Atlantic.
While an official announcement still hasn't been made, it looks like we now have a better sense of who the first long-term charter customer will be… or something.
Air Austral has updated their schedule to reflect that a Hi Fly A380 will be operating flights from Reunion to Paris on August 26, August 29, August 31, September 2, September 6, and September 8, and flights from Paris to Reunion on August 24, August 27, August 30, September 1, September 3, and September 7.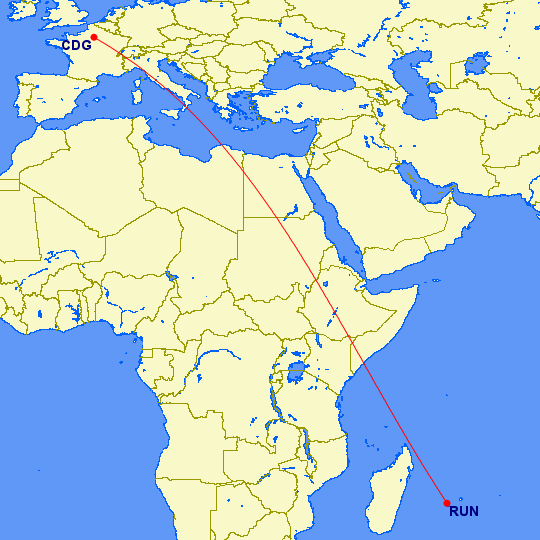 This is strange for several reasons:
The A380 frequency is in addition to the current two daily Boeing 777-300ER frequencies for these days, so it seems strange for them to add this much capacity last minute
These A380 flights are all zeroed out, meaning that no seats are for sale on the flights; I'm not sure if Air Austral has some sort of a charter contract, or what their plan is with these planes
Air Austral has ultra high density planes, so some passengers will be in for a treat; for example, Air Austral's 777-300ERs have just 14 business class seats, while Hi Fly's A380 has 12 first class seats and 60 business class seats
As of now Air Austral has only added the A380 to their schedule for six flights in each direction, while our assumption has been that Hi Fly has worked out a long term lease contract, so it makes me wonder if this is just a limited contract they have, or if they'll soon load more flights into the schedule; could Hi Fly just have been overplaying their hand when they were talking about a long-term contract to try to tempt other airlines, or…?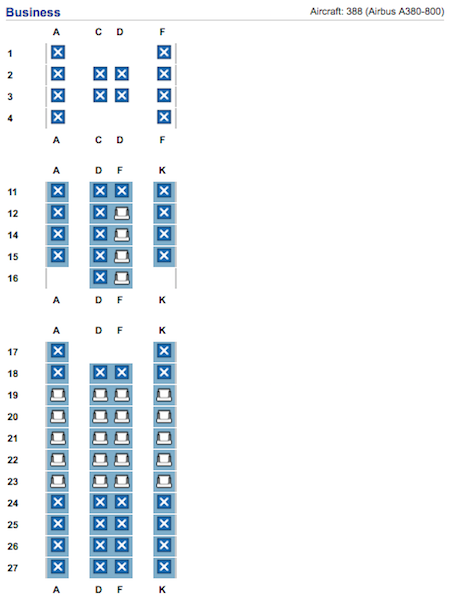 Bottom line
For now this is still very much developing, as we haven't seen an official announcement from Hi Fly or Air Austral. Air Austral has for several days been rumored to be Hi Fly's first long-term A380 customer. It doesn't make a whole lot of sense to me, but it's increasingly looking like that's the case.
What's odd is that these flights are "zeroed out" and only in the schedule for six flights in each direction, so I'm not sure if these are just specific charters, or what exactly is going on.
It's a shame these flights aren't for sale to the public, or else I'd book one in a heartbeat.
(Tip of the hat to @RwandAnFlyer)