Hi Fly is the first ever airline to get the A380 on the secondhand market, and perhaps even more significantly, they're the first charter airline to have the plane. They just took delivery of their first A380 recently, and even showed it off at the Farnborough Airshow.
The plane is now available for lease, and the airline has even claimed that they already have their first wet lease contract signed. Hi Fly says that it's for a major European carrier, and that the A380 will fly longhaul sectors during the summer period, with the possibility of an extension. They haven't named the airline, though many of us have speculated about what the airline could be.
Well, as it turns out, the first ever Hi Fly A380 lease won't be for an airline that any of us were expecting, and that's because they just signed a last minute, short-term lease.
On Wednesday, August 1, 2018, Hi Fly's A380 will be operating a charter flight on behalf of Thomas Cook Scandinavia between Copenhagen, Denmark, and Larnaca, Cyprus. The A380, which has the tail number 9H-MIP, is positioning from Beja to Copenhagen as we speak. It will operate DK1102 at 1PM.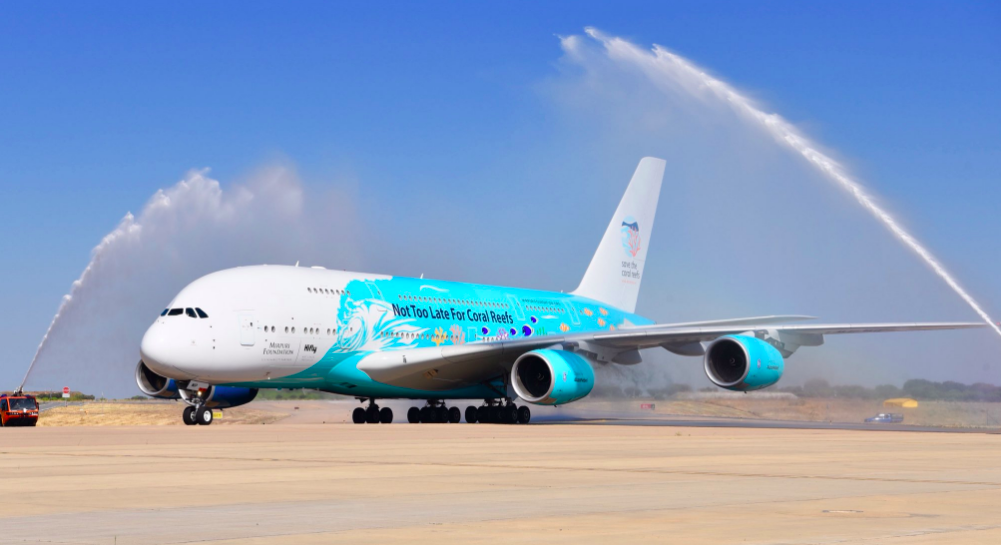 Why was this A380 lease necessary? Reports suggest that this was due to an IT breakdown at Rhodes Airport in Greece. Because passengers were stranded, Thomas Cook Scandinavia sent an extra plane there, and given their tight summer schedule, they wouldn't have had a plane to operate the Larnaca service. With no other lease options available, they sprung for the Hi Fly A380.
So while the flight was originally scheduled to be operated by an A321, it will be operated by an A380 instead. That's quite an upgrade. There are apparently 212 people booked on this flight, so the plane will be less than half full.
Hi Fly's A380 has the same configuration that Singapore Airlines has on their A380s, with a total of 471 seats. This includes 12 first class seats, 60 business class seats, and 399 economy seats. Can you imagine going from having booked a Thomas Cook seat to potentially getting a seat in Singapore's former Suites?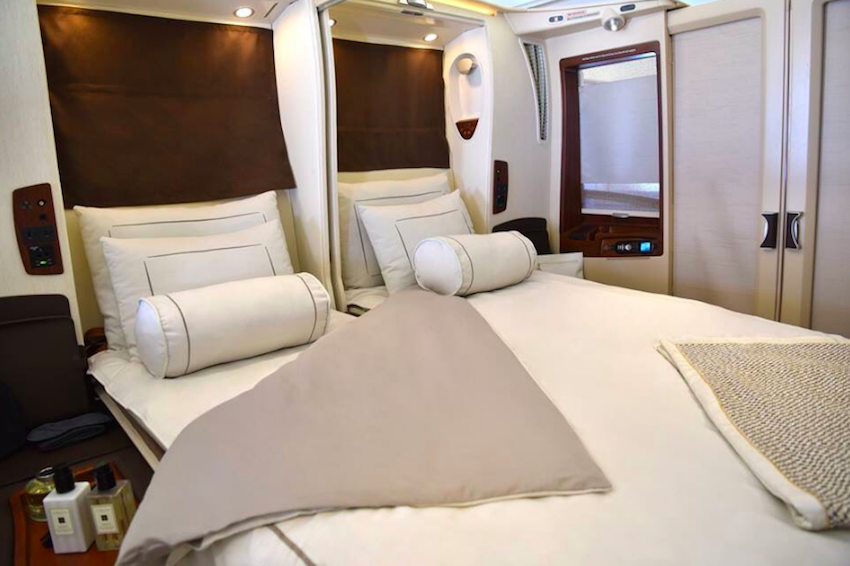 Here's what Thomas Cook Scandinavia's communications manager had to say about this aircraft swap (though this is using Google Translate):
"It has been important to find a solution for our customers. We have been lying horizontally to find a plane, and the Airbus A380 was the only option. But we do not let the economy decide when it comes to our customers."
Of course this one-off charter wasn't what Hi Fly was referring to when they talked about their first charter customer, so now the big question is where the plane is headed to next. My money is still on Norwegian, though I think there are a few other potential options.
Kudos to Thomas Cook for shelling out the money to make sure their customers make it to their destination on time. This is a really, really expensive solution, given not only the cost to charter an A380, but also the cost to first position the plane to Copenhagen.
I wonder if they'll let passengers sit in the first and business class seats, and if so, how they'll prioritize seating.