Hello from Uzbekistan! I'm spending the week in the "stans," before slowly heading back to the US next week on a fun routing. I'll have more details on that soon.
On the miles & points front, this week we saw a great mistake fare on ANA to Australia, new promotions from IHG and Wyndham, updates on some new route launches, a cool new Priority Pass restaurant in Portland, and much more.
With that out of the way, here's a recap of this week on the blog:
Featured Stories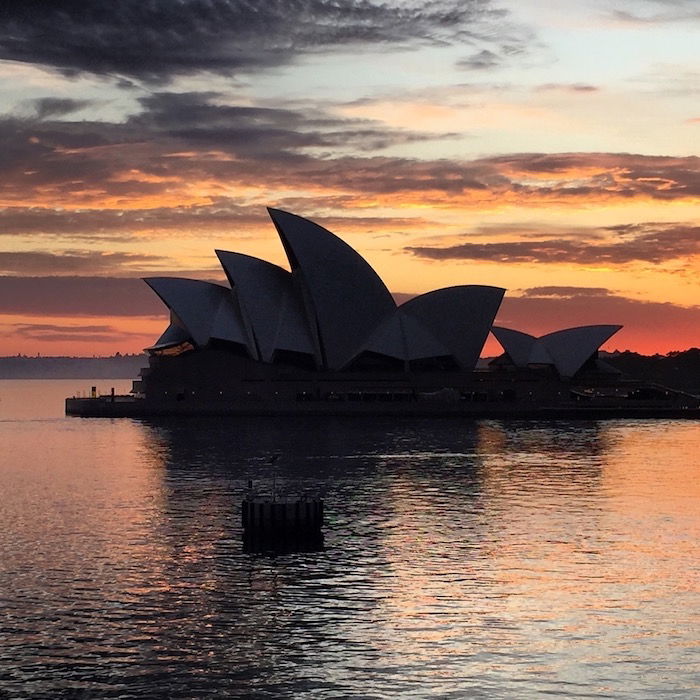 As you may have heard, ANA had an amazing fare sale — or possibly a mistake fare — with roundtrip business class tickets from Vancouver to Sydney going for about $700 USD. Either way — and to me, the reason doesn't much matter– a few folks were able to get a great deal.
The deal is now long since dead, but here are some tips on how you can be ready for the next one.
---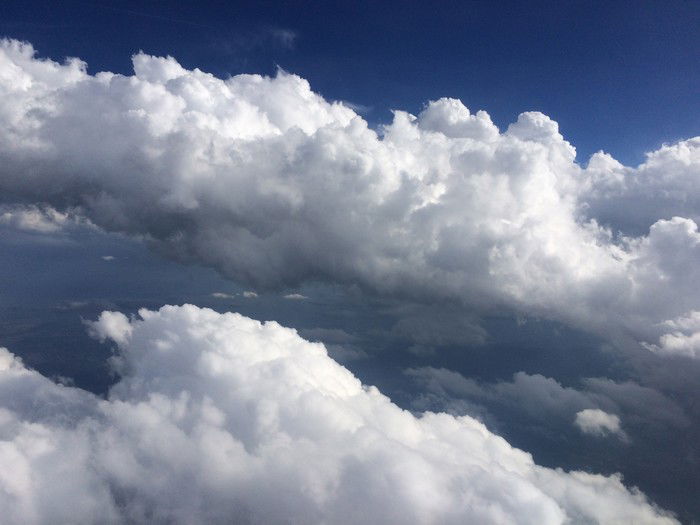 Online shopping portals can be a great way to pick up additional miles & points for purchases you'd make anyway. Just for following a specific link you can earn bonus points in addition to the ones you'd earn anyway for credit card spend.
The number of bonus miles you earn per dollar spent varies greatly by retailer, though in addition to those variable bonuses, there are often promotions that are available on all purchases.
---

TIPS: Earning Miles & Promos
Check Your Accounts For BIG Wyndham Bonus Point Offer
United Extends Hertz Promo, Surprises No One
The Single Biggest Business Card Sign-Up Bonus
Great News: ANA Honoring $700 Business Class Tickets To Sydney!
It's Back: Earn 3 Delta SkyMiles Per Dollar Spent With Airbnb
Awesome Deal: Earn Up To 12x Points Per Dollar Spent At Walmart.com
Last Chance To Buy Hyatt Points With A 40% Bonus
Great Amex Offer: Save $100 On A $500+ Ritz-Carlton Stay
Great Deal: Earn A Free Wyndham Night After Two Stays
Details Of IHG's Fall 2017 Accelerate Promotion
Earn Up To 1,000 Bonus Alaska Miles With Shopping Portal Bonus
Benefit To Getting Citi AAdvantage Executive Card If You're Already An Authorized User?
Great Amex Offer: Save Up To 20% On Delta Purchase
Alaska's New "Dash For Miles Challenge"
How To Get A Voucher If The Cost Of Your JetBlue Ticket Decreases
5 Tips To Help You Book The Next Airline Mistake Fare
TRICKS: Redeeming Miles
The Most INSANE Wyndham Redemption I've Ever Seen
Can You Change Korean Air SkyPass Partner Awards After Departure?
TRAVEL With Ben (Lucky)
Uzbekistan's Lucrative Currency Exchange Black Market
An Update On My American Airlines "Lobster Roll"
I Love Sheraton's New Le Grand Bain Bath Amenities?!?
When Your Airport Lounge Is An Active Construction Zone
The First Airline I've Flown With A "No Pictures" Policy
Why A Sheraton Threatened To Cancel My Reservation
American's "Lobster Roll" — The Worst Airline Meal Ever?
Chasing Uzbekistan Airways' Ilyushin Il-114
How Do I Go About Taking Pictures On Planes?
REVIEWS & Trip Reports
Uzbekistan Airways' 787 Business Class: How Bad Was It?
Review: United Business Class 777-200 Frankfurt To Houston
Review: MIAT Mongolian Business Class 767 Ulaanbaatar To Frankfurt
Review: Ulaanbaatar Airport Lounge
Review: Holiday Inn Ulaanbaatar, Mongolia
Review: Air China Business Class 737 Beijing To Ulaanbaatar
Review: Air China First Class Lounge Beijing Airport
Review: Hilton Beijing Airport
Review: Air China First Class 747-8 San Francisco To Beijing
My Experience Using Grab, The Airport Food Ordering App
Next Stop, Uzbekistan & Tajikistan!
Review: Frontier Airlines A319 Denver To Philadelphia
Does Anyone Still Take Cross Country Roadtrips?
Whoa, Some Hyatt Places Have Suites!?!?!
Booked: Emirates, Etihad and Qatar Economy Class Direct Comparison
NEWS & Updates
Paying For Early Hotel Check-In
Ethiopian's 767 Business Class Is Getting An Update
When Is Air India's New LAX Flight Launching?
Malaysia Airlines' New A350 Will Debut In January 2018
Are Airline Complaints Worth Escalating To The Better Business Bureau?
Qatar Is Introducing Visa-Free Entry For 80 Nationalities
Next Qsuites Route: Paris As Of September 23, 2017
Hertz Canceling Some Car Rental Reservations Over Eclipse Weekend
Singapore Airlines' New Safety Video: Classy But Unoriginal
Did You Know That Saudia Has A Dress Code?
Priority Pass Members Can Again Bring Two Guests Into Alaska Lounges
New England Patriots Solve Charter Issues By Purchasing Two B767s
It's Official: British Airways Is Flying To Nashville As Of May 2018
Update On American's New Lounges At LAX
American's Los Angeles To Beijing Flight Launching At Last
Qatar Airways Is Flying The A350 To Miami For A Limited Time
Priority Pass Keeps Getting Better At Portland Airport
Dubai's Richest 15 Year Old Reviews Emirates A380 First Class
Whoa: Equatorial Guinea's Airline Has A First Class Product?
JetBlue Is Being Sued Because Pilots Didn't Turn On Seatbelt Sign
Inflight Wifi For Just $10 Per Month?!
---
I hope everyone has a great rest of the weekend!