This situation wasn't a big deal at all, though I figured it was worth sharing, since I had never experienced it before (and with how many nights I've spent in hotels, I sometimes like to think I've seen it all).
I spent last night at the Sheraton JFK Airport (now the independently owned Gate Hotel), which I've stayed at maybe a dozen times over the years (which I'd like to think makes me a pretty frequent/loyal guest for an airport hotel).
Anyway, I had booked my stay several days in advance, and yesterday afternoon was flying from Los Angeles to New York when I received an email with the headline "Sheraton JFK Airport Reservation Confirmation." That's odd, I had already received my confirmation for the stay. I opened the email and it had the following message:
RE: Cancellation of Reservation Number # XXXXX

Dear Ben Schlappig,

This is to confirm the possible cancellation of your reservation. A valid reservation can only be held with a valid credit card. The card that we have on file was declined, as such, we need to hear back from you before 7 pm to ensure that we see you tonight.

Looking forward to hearing back from you.
I'm not sure what was wrong with my credit card (I've had a lot of credit card fraud alerts lately — I suppose that happens when you make purchases from Uzbekistan, Tajikistan, Korea, and the US same day), but I assume there was something. Still, typically a credit card is verified (or something) when a booking is made, so I'm not sure why this was being done just a few hours before my arrival.
This message was sent at 3:35PM, so I had under 3.5 hours to get them a new credit card number.
The only issue is that this is an airport hotel, so they should assume that people staying there might be in the air then, as I was. I would have been very unhappy if I landed and found out my reservation had been canceled.
Fortunately I caught the email, and I responded right away. However, the email was sent from an address that doesn't accept replies, and there wasn't even a phone number in the email (not that I could have called anyway). So threatening to cancel someone's reservation without even giving an easy way to contact them makes things even worse.
So Tiffany was kind enough to call to give them my credit card info, and apparently the person she spoke to (the same person who sent the email) wasn't especially nice. On top of that, I had shot off an email to my awesome Starwood Ambassador at the same time, and he also reached out to the hotel to make sure everything was okay.
Still, there's something about the way the hotel handled this that rubs me the wrong way. I get they want to protect their revenue, but sending an email to a guest giving them less than 3.5 hours to respond when they're likely in the air heading to your hotel seems wrong. Also, the lack of ways they provided to contact them made it almost seem like they wanted me to cancel.
On top of all that, I'm a 100+ night per year SPG Platinum member who has stayed at the hotel many times before. That's just not how you treat a good customer, in my opinion.
In fairness, the hotel did bring a $5.99 bottle of pinot noir to my room on arrival, which I've never before gotten at this hotel. They must have done some Googling and realized how much I enjoy Duc de Paris. 😉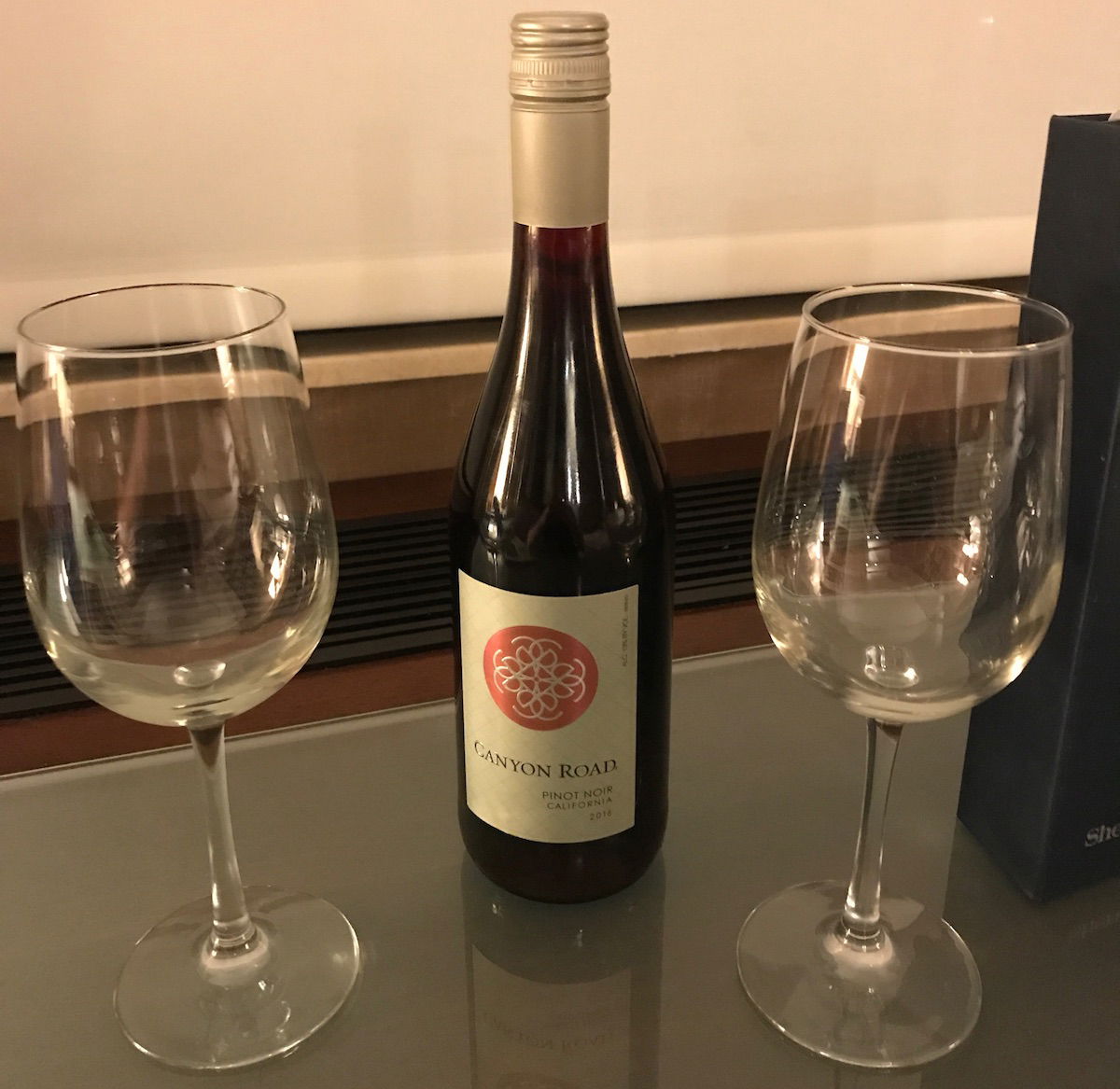 Am I off base? Is this an appropriate way for a hotel to handle a credit card issue hours before arrival?