For an airline that's consistently rated the best in the world, Qatar Airways sure does have an outdated business class product on the 777, which is the backbone of their fleet. Don't get me wrong, the seats are perfectly comfortable, as they're in a 2-2-2 configuration and convert into fully flat beds. However, nowadays I expect direct aisle access from every seat on top carriers. Qatar also doesn't have Wi-Fi on their 777s.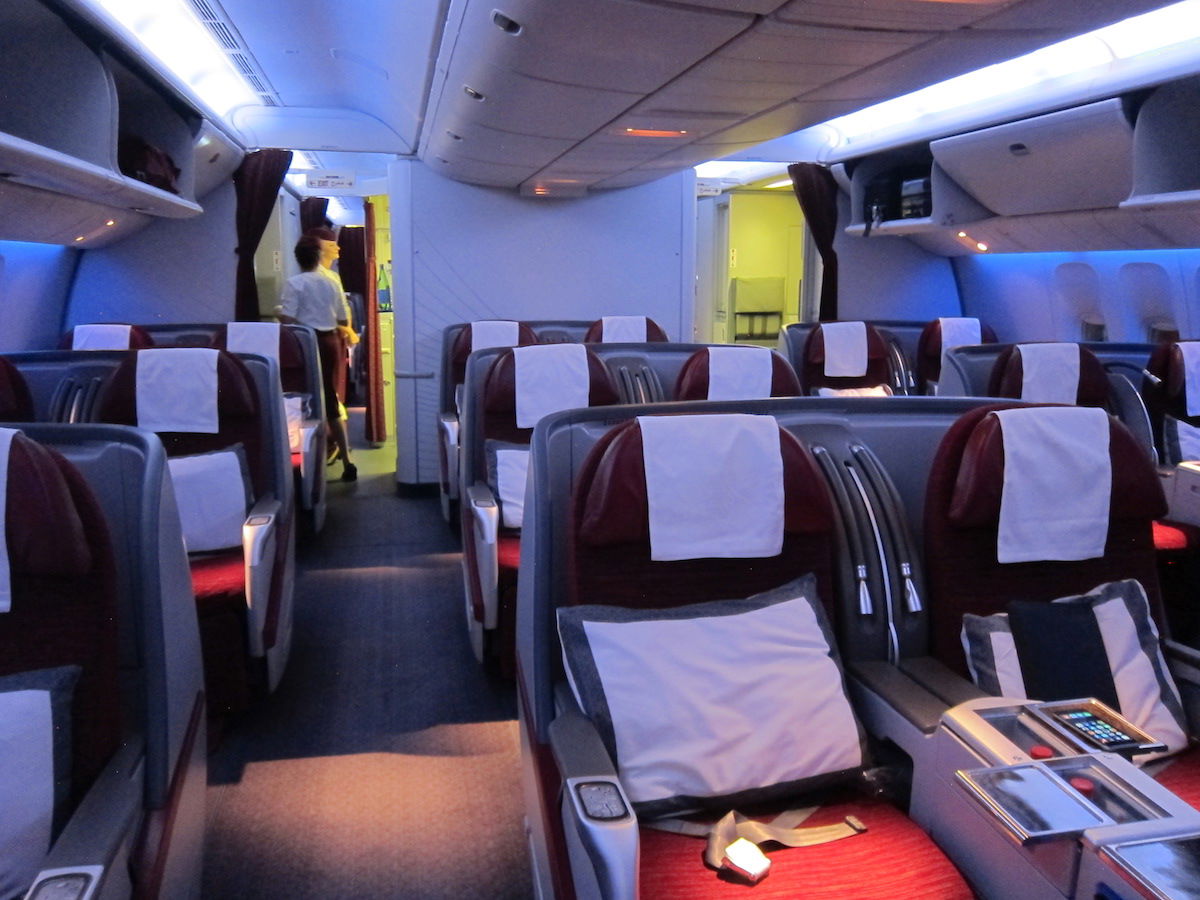 Qatar has a significantly better business class product on their A350s, A380s, and 787s, as these feature reverse herringbone seats and Wi-Fi.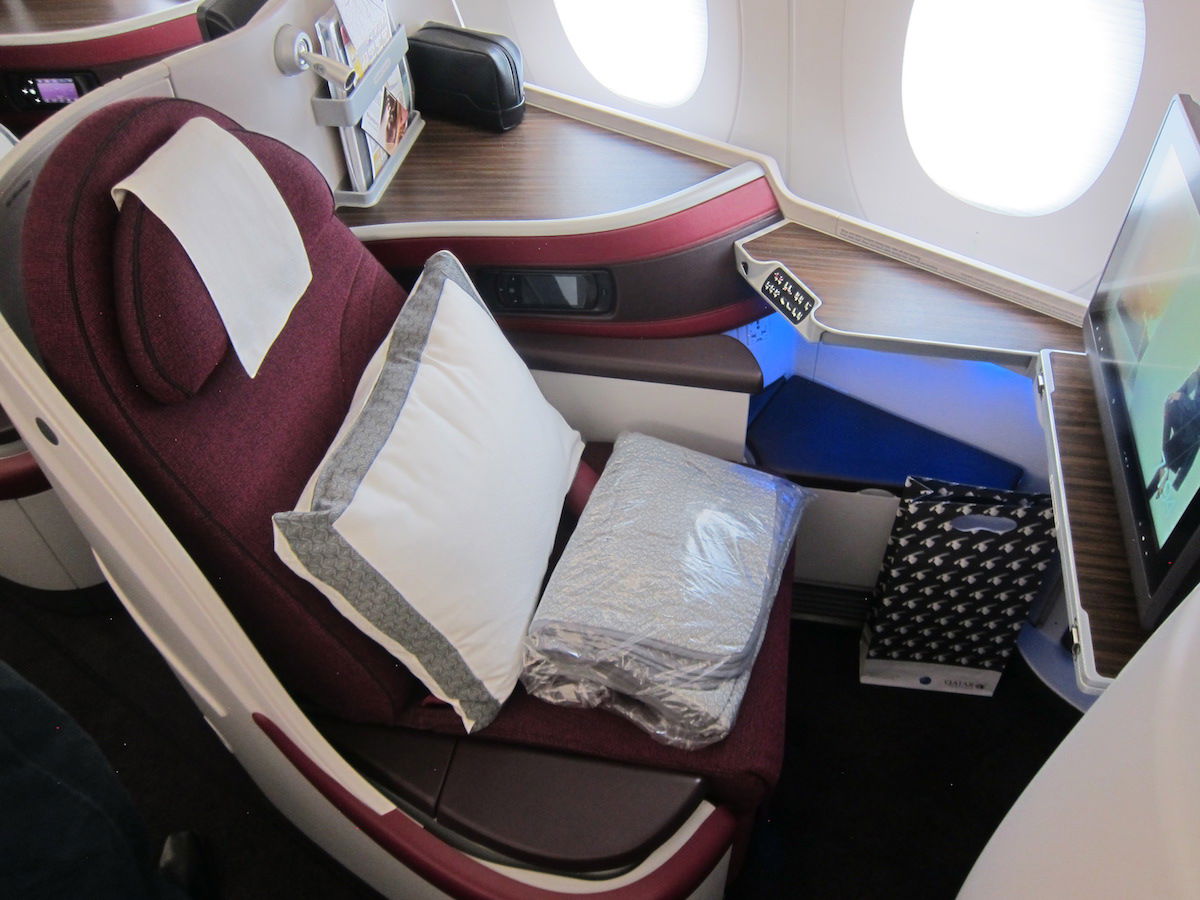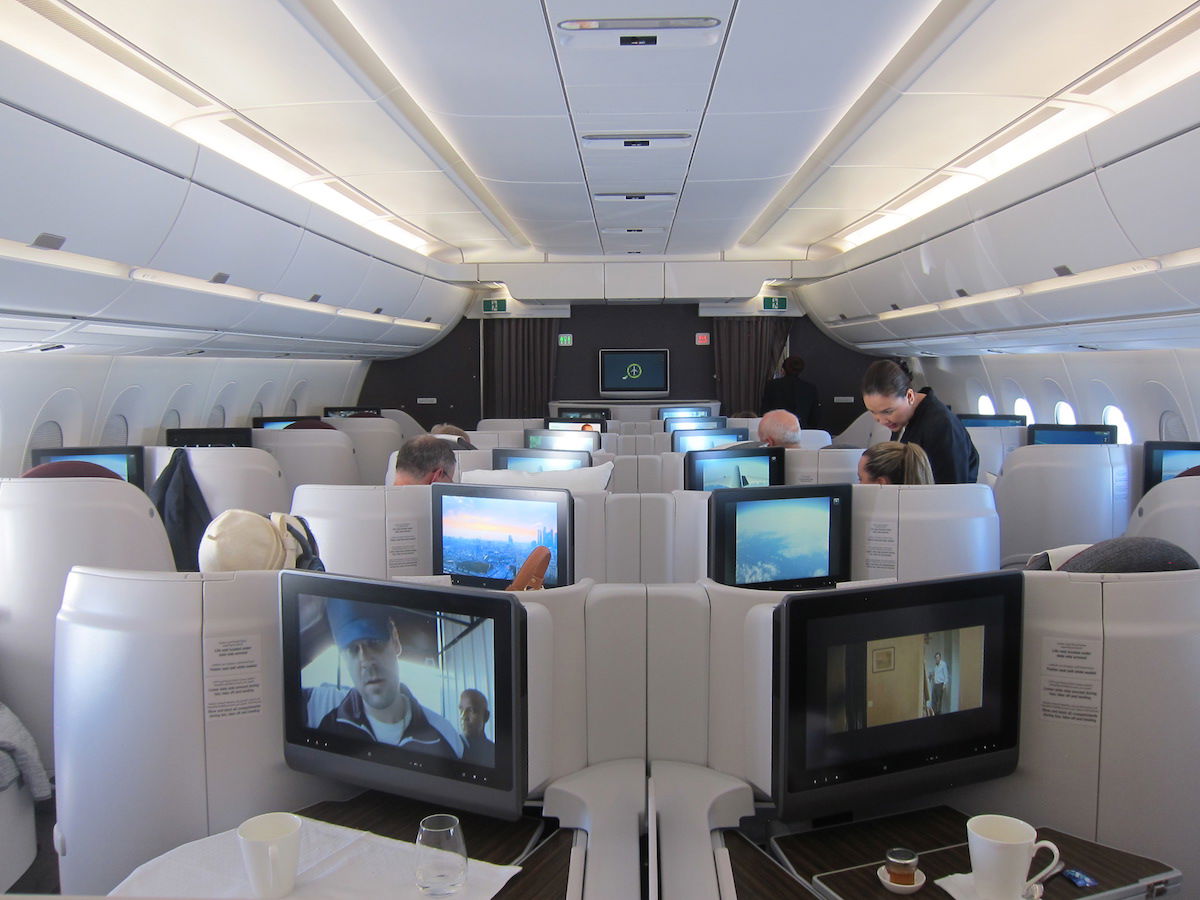 The catch is that as of now, Qatar Airways primarily flies the 777 to the US. The only three destinations that are served by the A350 are New York (one of the two daily flights), Philadelphia, and Boston. So if I were flying Qatar Airways between the US and Doha, I'd make an effort to get onto one of those three airports for the superior experience.
It looks like a fourth US airport is getting an A350, though only for a limited time. @Airlineroute reports that Qatar Airways will operate the A350 daily between Miami and Doha between September 1 and September 30, 2017, replacing the 777-300ER that typically operates the route. Qatar is doing a lot of shuffling around in their fleet given the current situation and lack of access to the UAE, Saudi Arabia, etc., and I suspect this is a part of that.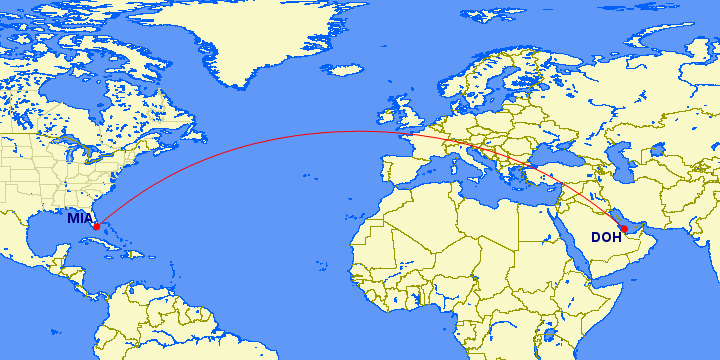 So if you're flying Qatar Airways this September, consider routing through Miami, as it will be Qatar's longest North America route operated by the A350, at ~7,700 miles.
I should mention that eventually Qatar's 777s will be great, as they install Qsuites on the planes. The New York route was supposed to have Qsuites by September, though it looks like everything is delayed at the moment due to the situation in Qatar. Qatar Airways isn't reconfiguring any 777s right now as they had expected to, but rather newly delivered 777-300ERs will just arrive with the new product. However, they're not taking delivery of those at an especially fast pace.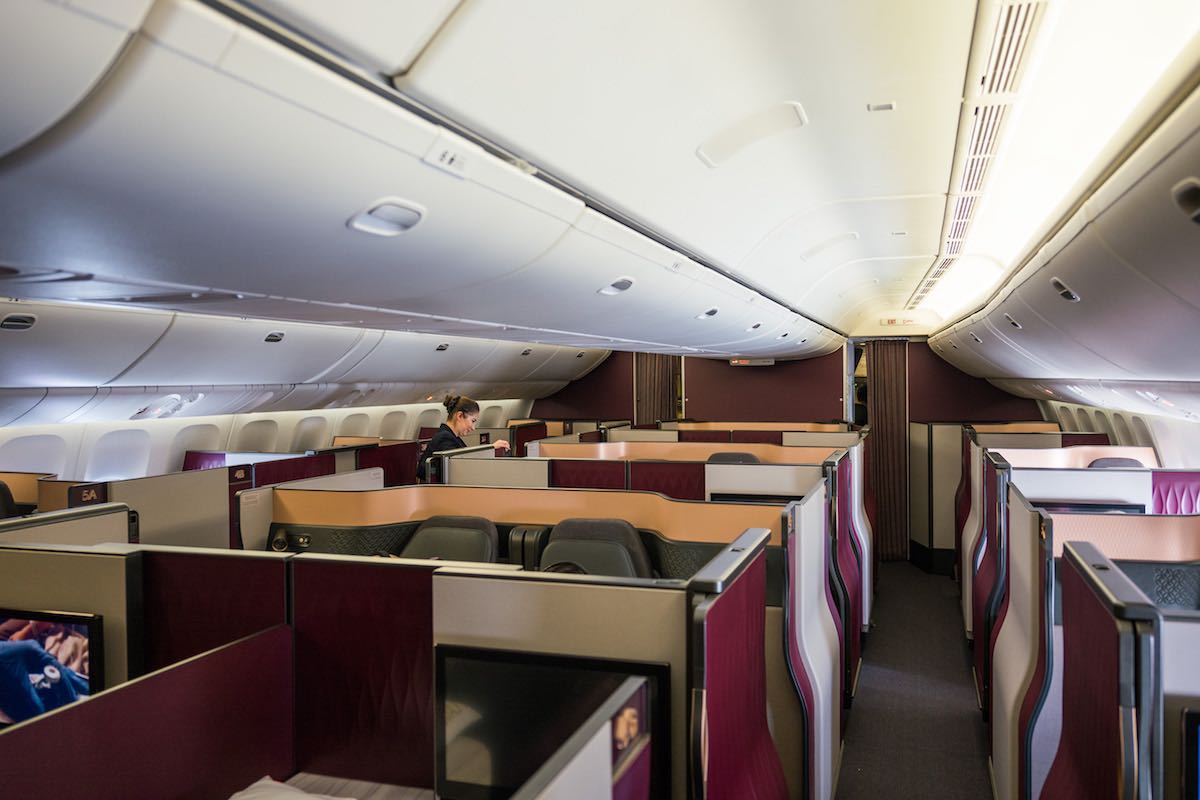 Right now Qsuites fly to London, then Paris is the next destination, and then New York. So I'm not especially confident that New York will have Qsuites by September as expected, or even October or November. I certainly hope I'm wrong, as I have a very expensive ticket booked between Vietnam and New York, and at the price I'm paying I refuse to accept anything other than Qsuites. 😉