Hello from Tashkent, Uzbekistan! Matthew and I just flew Uzbekistan Airways' 787 business class from New York to Tashkent. I'll have more on the actual flight shortly, but first wanted to write about a situation we faced on our flight.
Just a few days ago I wrote a post about how I approach taking pictures on planes. After all, one of the things I do for a living is review airlines, and I rely on being able to (discreetly) take pictures in order to do so.
In my millions of flown miles over the years, I've never flown an airline that strictly prohibits photography, at least as far as I know. Once on Pakistan Airlines a flight attendant asked us to stop taking pictures, but she wasn't actually the business class flight attendant, and the rest of the crew had no issues with our picture taking.
Well, today we boarded our flight from New York to Tashkent, and a minute after starting to snap pictures I was told "no photos!" I figured it was a flight attendant on a power trip, but nope…
The safety card even specifically indicates that photos and videos aren't allowed, and it's also in the safety video.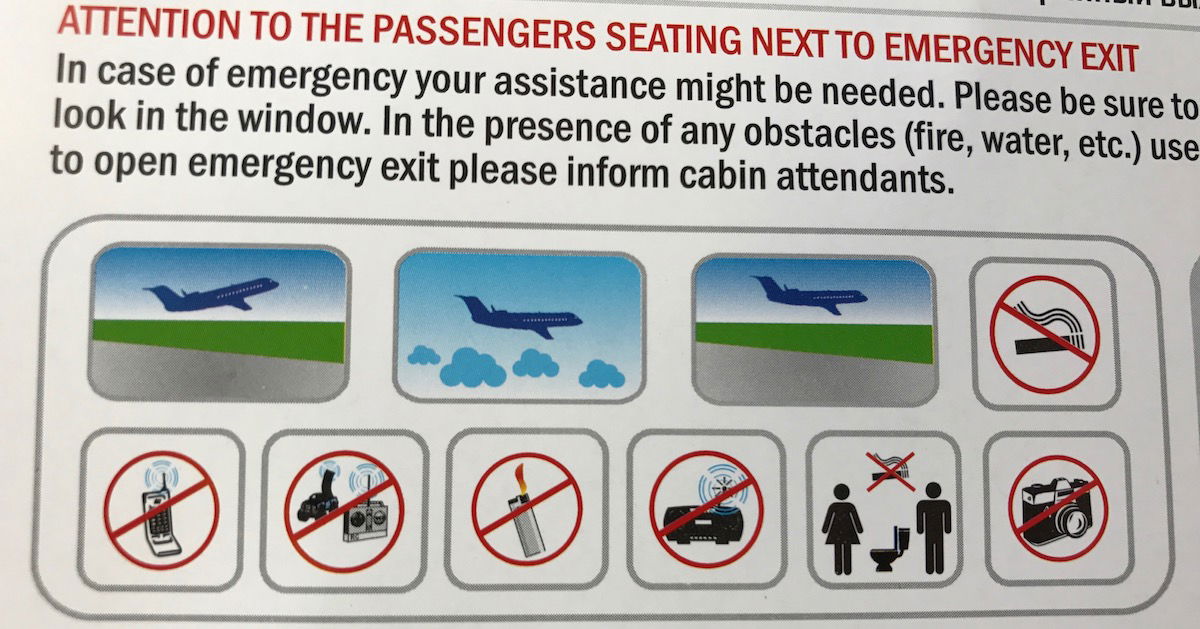 Now here's the thing — we took this flight solely in order to be able to review Uzbekistan Airways, and we paid dearly for it (and we were about the only ones, since almost everyone else in business class was operationally upgraded due to economy being oversold). It would be a huge waste of money to have booked this but not be able to publish a proper review.
Of course this is a delicate balance. On one hand, you don't want to get arrested or get kicked off the plane. On the other hand, if you get the crew on your side enough, maybe they'll at least turn a blind eye to your picture taking, realizing your intentions aren't bad? I've seen a few other reviews of Uzbekistan Airways, and none of them mention any issues with taking pictures on planes (it seems there's an issue with taking pictures outside of planes, but that's different).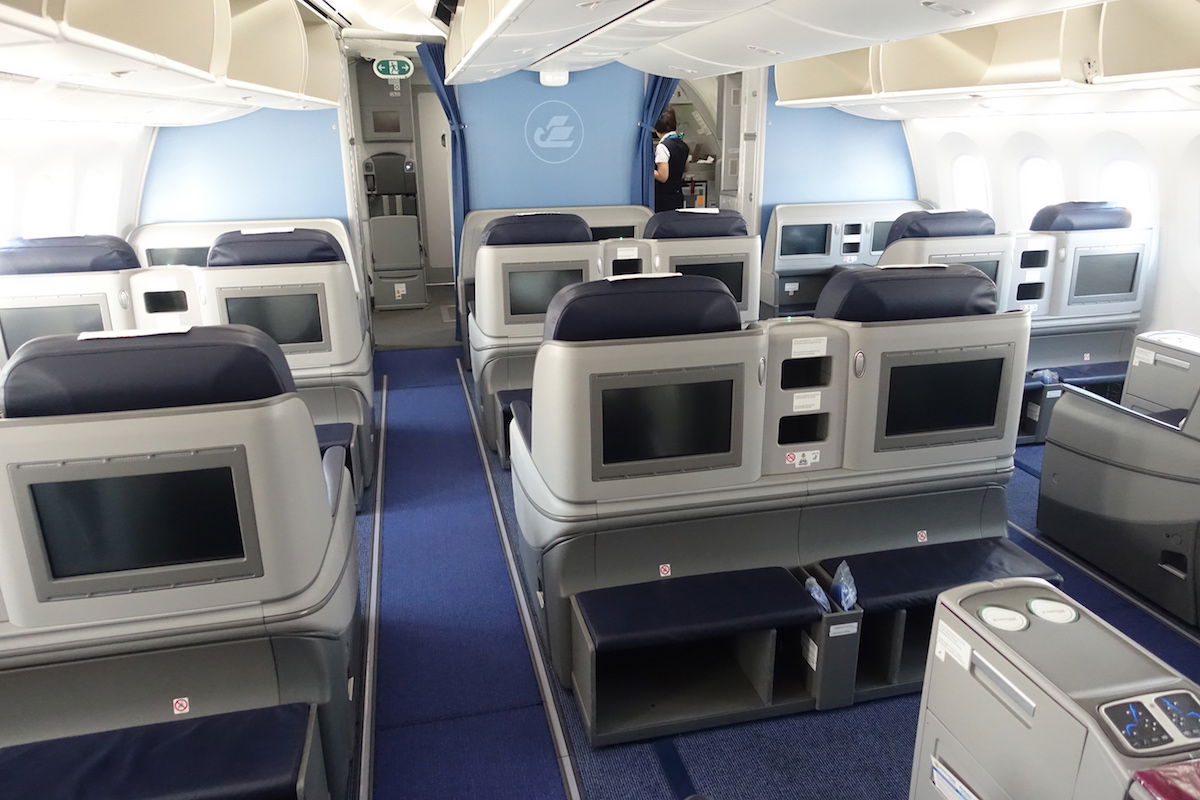 So what did we do? We already had almost all the cabin pictures we needed at this point, so I said to the flight attendant "we love trying different airlines and specifically took this flight to experience Uzbekistan Airways and the beautiful new 787. When the meal comes, is it okay if we take pictures? I promise we won't have crew or passengers in pictures."
She sort of acknowledged what I said without fully saying "yes," but I figured that was enough. If we were told again to stop taking pictures we would have stopped, but since she acknowledged what I said, I figured we could at least claim to be confused if they yelled at us again.
So for the rest of the flight we subtly took pictures with our iPhones. While we tried to hide it from the crew, I imagine they must have noticed. Several hundred pictures later I think we managed to put together a pretty comprehensive photo selection. The pictures might not be quite as good as usual given the secretive nature of our picture taking, but I'm pleased with it.
Unfortunately this makes me a lot less excited about taking a day trip on Uzbekistan Airways' IL-114s, though.
Bottom line
Officially Uzbekistan Airways seems to have a policy against photography. However, I have seen a few reviews of them with pictures, so it seems like it's only selectively enforced. Even though we were off to a bad start, we managed to snap several hundred pictures.
Stay tuned for details on the Uzbekistan Airways experience, which was, well… you'll see.