My family just got back from a month-long road trip in which we spent some quality time with both sets of grandparents, saw a lot of friends, and had the opportunity to appreciate the vastness of this great nation. We traveled exactly 4,500 miles across nine states. I'm hoping to share a few snippets of the adventure with you over the next few weeks, but first I'm curious if anyone still take long trips?
The reason I ask is that we saw surprisingly few out-of-state plates on our trip. I mean, here in my own family, we take multiple international trips each year, but this was the first time my kids had ever been on a long road trip in this country. (We had driven from Melbourne to Sydney, Australia a year ago which is sort of long-ish, but not really.)
And then I realized that aside from moving west prior to getting married, I hadn't driven across the country — which I'll define as going from somewhere east of the Mississippi River to somewhere west of the Great Plains — in almost two decades myself.
My childhood was all about road trips
My childhood was spent on the road, not in the air. That's because my mom was a third grade schoolteacher who had the summers off. And my dad was a self-employed machinist who didn't hesitate to flip the sign on the door of his shop to CLOSED for weeks at a time, his customers be damned.
Every year we would take off in late June for three or four weeks in my dad's 1973 Dodge with a pickup camper that he had built himself, seeing America one mile at a time.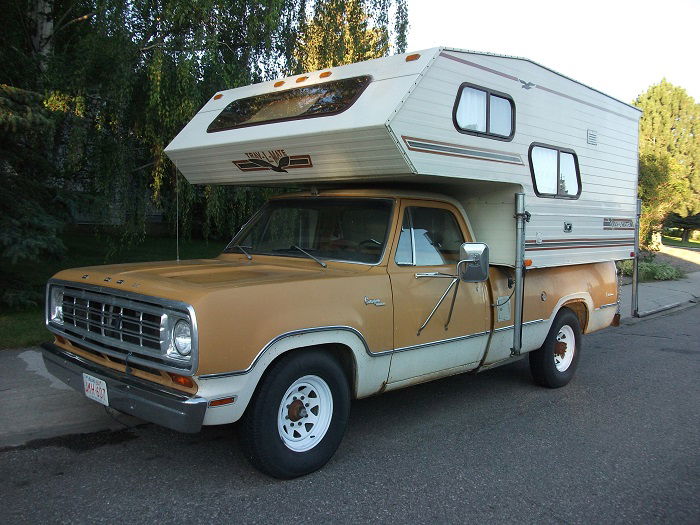 My dad's truck was green and had a club cab, but this will give you an idea of our rig (from Wikimedia Commons)
Mom and dad would have a rough itinerary in mind, but that was about it. They'd get a TripTik from our local AAA office which had a suggested route highlighted in yellow and stamps indicating where road construction was likely taking place. We'd also have a stack of AAA Tourbooks and Campbooks, but otherwise, we'd mostly just see what there was to see.
We started out going east from Ohio when I was really young, but eventually headed west. My parents belonged to a national campground organization where you paid an upfront membership fee and then got unlimited camping for something like a buck a night. So the costs were sort of minimal. And some of the campgrounds were pretty.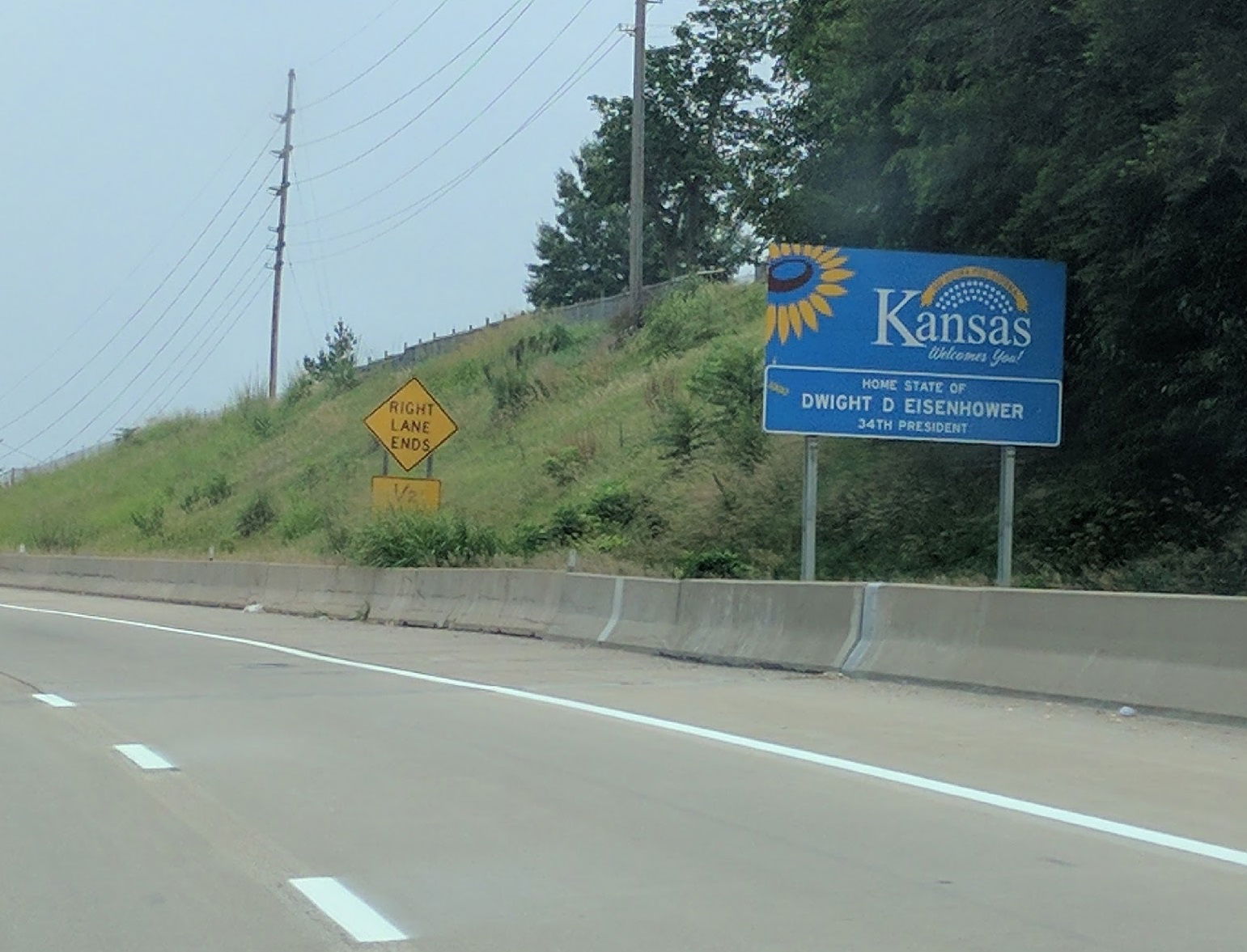 Flying used to be rare for me
I didn't take my first commercial flight until I was twelve. And that's only because my mom won a McDonald's "Burger Ballot '88" promotion. It was designed to mimic the presidential election, except you voted for your favorite burger instead. I vaguely recall her and me stuffing the ballot box while we ate lunch a few times. I think that was my mom's first commercial flight as well, but apparently they liked it, because we basically did the same trip again two years later on our own dime.
I wouldn't fly again until I was in college.
I don't recall my friends' families flying much either back then. It seemed that everybody where I grew up did some sort of road trip for their vacations, often to the beaches of the Atlantic Coast or to Florida. At least in my middle class family, flying wasn't even considered. I can hear my dad saying something like, "it's just not what people like us did back then."
But even setting cost aside, just booking a plane ticket in those days required a visit or a call to your travel agent. I remember my parents sitting across the desk from our local AAA agent as she typed furiously on her Sabre terminal. You gave her your dates, origin, and destination, and she told you the fare. You could ask him to play with the dates a bit or maybe look at an alternate airport or two, but for the most part you couldn't sit there for hours searching for a bargain like I do with Google Flights these days. And for all I know, there were no bargains to be had anyway.
I expect that the cost and the hassle of booking airfare made it simply more cost-effective to drive so that's what people did.
This could all just be my perception. I might be comparing what I observe today as an adult with what I think I remember when I was a kid 30 years. Heck, maybe it was just my family that took long road trips back then too, so nothing has really changed.
Anyway, what do you think? Are fewer people taking cross country road trips than they used to?