At this point I've reviewed almost every international first class product in the world. While I'll never be able to review every single business class product, not that many airlines have first class, and I'm almost there. At the moment I'm down to the following airlines in first class (or so I thought):
Cathay Dragon (I've flown Cathay Pacific first class, though technically haven't flown Cathay Dragon; this should be easy enough to do using British Airways Avios between Hong Kong and Shanghai, for example)
China Eastern (I can book this using Chase Ultimate Rewards points that I transfer to Korean Air SkyPass)
EL AL (they have some fairly decent paid first class fares, which in many cases are a better deal than paying their inflated award costs)
Kuwait Airways (they have decent paid first class fares, and I was considering trying this shortly)
Oman Air (as much as I love Oman Air, I have low expectations of their first class, though it's inexpensive enough when originating in Cairo)
TAAG Angola (this is probably the most expensive, as they don't have frequent flyer partners, and it looks like a first class ticket from Johannesburg to Lisbon via Luanda runs around $3,000 one-way)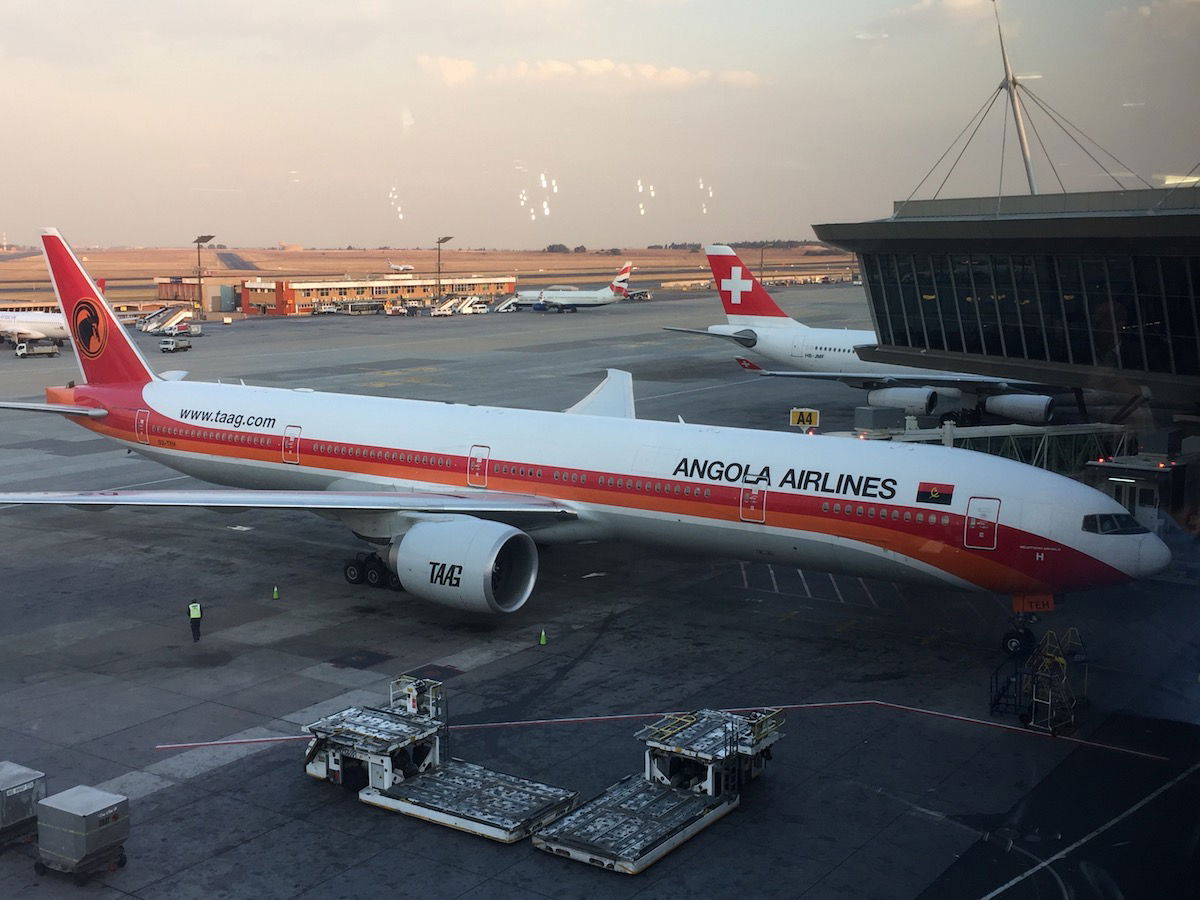 So I had hopes of flying all these products in the coming months, though in the comments section Francesco notes that I'm actually missing an airline from my list. It's an airline I knew almost nothing about. Ceiba Intercontinental is based in Malabo, Equatorial Guinea, and they have one 777-200LR in their fleet. Well, more accurately they're leasing a 777 long term from White Airways, which is a Portuguese charter airline.
The 777's registration is CS-TQX, and based on tracking that, it looks like the plane operates the ~2,700 mile flight between Malabo and Madrid a couple of times a week. I've also been interested in Equatorial Guinea for a while. They have some unusual visa requirements — everyone needs a visa to visit the country, except those from Barbados, China, and the United States (that's an interesting combination).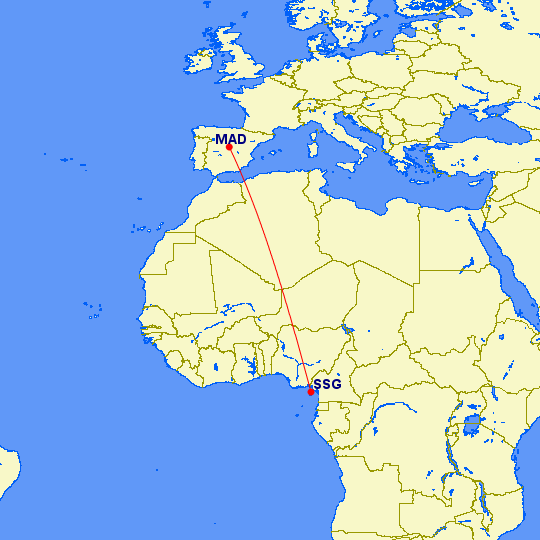 Apparently the 777 features a total of 250 seats, including 200 economy seats, 28 business class seats, and 22 first class seats. White Airways' website has pictures of the business class and economy cabin.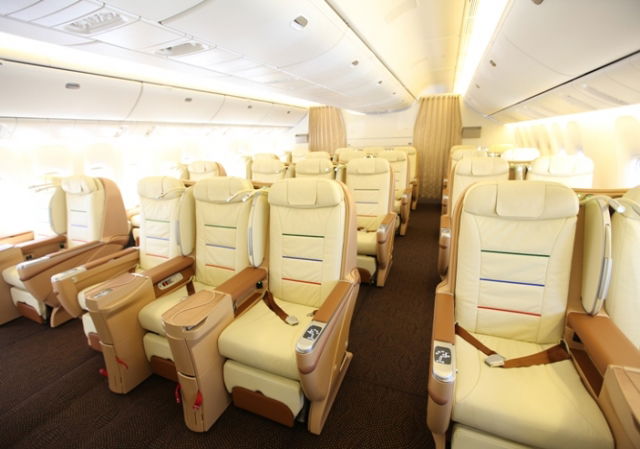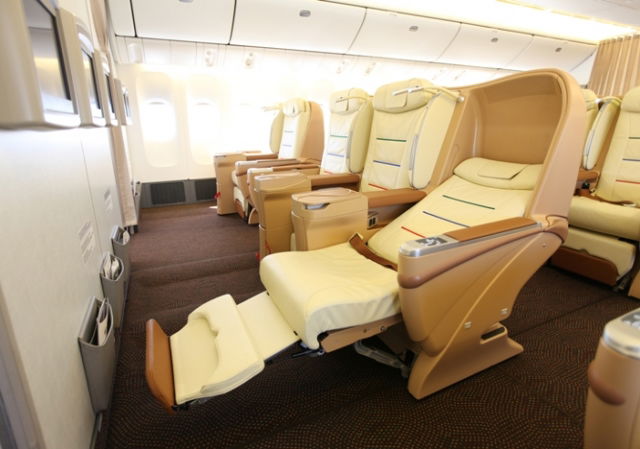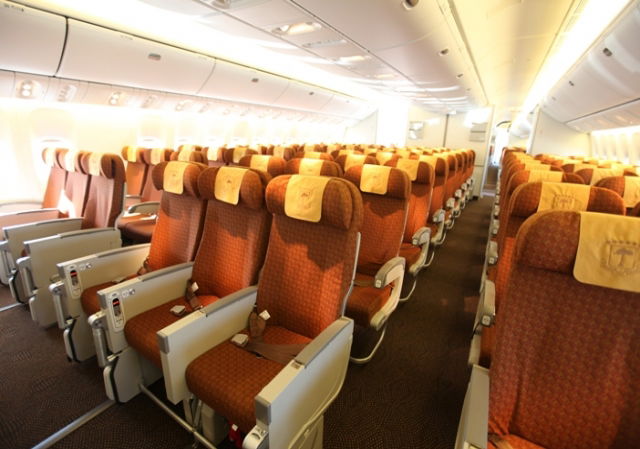 However, oddly there are no pictures of the first class product.
Wikipedia has the following to say about the airline:
The airline was on the list of air carriers banned in the European Union but it currently has scheduled direct flights from Malabo to Madrid.
Um, can anyone make sense of that statement?
The "accidents and incidents" report section isn't terribly inspiring either:
On 5 September 2015, a Boeing 737 flying Flight C2-71 (Dakar – Cotonou) collided with a HS-125 air ambulance flying from Ouagadougou, Burkina Faso to Dakar, Senegal. The Boeing 737 diverted to Malabo where it landed safely. The air ambulance apparently suffered a decompression incident and is believed to have crashed in the Atlantic Ocean.
"Believed to have crashed in the Atlantic Ocean?"
Okay, but here's the real issue. As far as I can tell Ceiba doesn't have a website, and I can't see anywhere that you can book a flight on them. They don't show up on OTAs, I don't see their flights on ExpertFlyer or ITA Matrix, etc. So what am I missing? How do you actually book a ticket on Ceiba? I assume I'm missing something obvious here.
On one hand I guess I need to add them to my list. On the other hand, I'm not sure I'd look at this as a "traditional" first class product, which is to say that they're leasing a plane that just happens to have a first class cabin. It almost sounds to me like my recent flight on Azores Airlines, where they were leasing an A340 that just happened to have a first class cabin.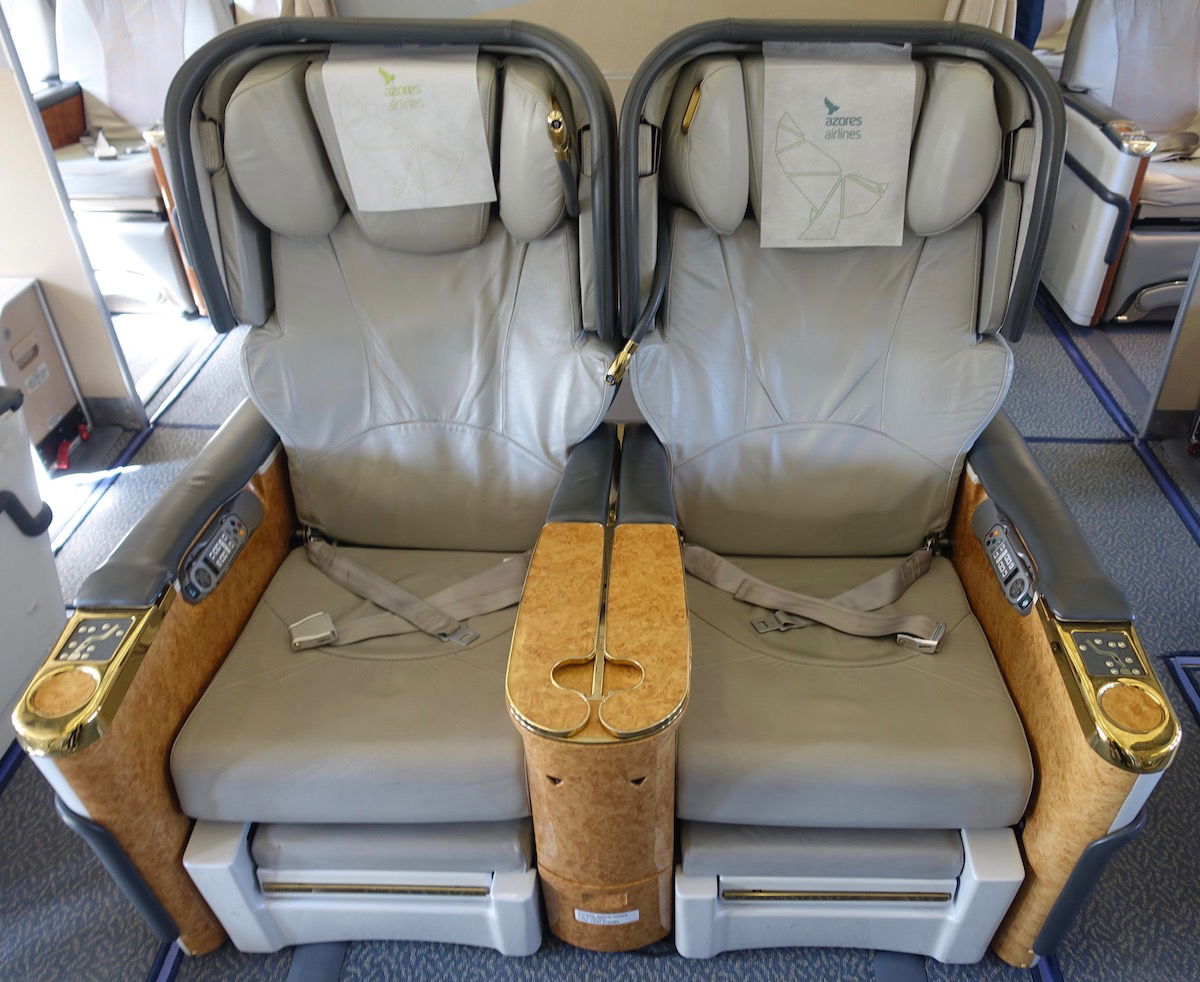 Has anyone flown Ceiba or visited Equatorial Guinea? How do you actually book a ticket on the airline?