To longtime reader Imperator, this one is for you. 😉
As some of you may remember, last year I took a trip with Matthew from Live and Let's Fly that involved travel in business class on China Eastern, Qatar, Royal Air Maroc, Saudia, Pakistan, and JetBlue. I've been friends with Matthew for over a decade, though we don't get to travel together as much as I'd like. It was an awesome trip, and it's certainly more fun to do these insane airline review trips with a fellow avgeek.
For a while we've been plotting our next trip, which is somewhat destination focused. Matthew has been to a lot more countries than I have, though he has a few "stans" left on his list.
Uzbekistan Airways recently took delivery of 787s, and started flying them between New York and Tashkent earlier this year. While they're not part of any major alliance, we were both still keen to fly the airline, and also to visit Uzbekistan, since neither of us have been before. Uzbekistan required getting an actual visa, and I'll write more about that process soon.
From there we'll be headed to Dushanbe, Tajikistan, which doesn't require a visa. It's just 200 miles away, so it's just a short 30 minute flight.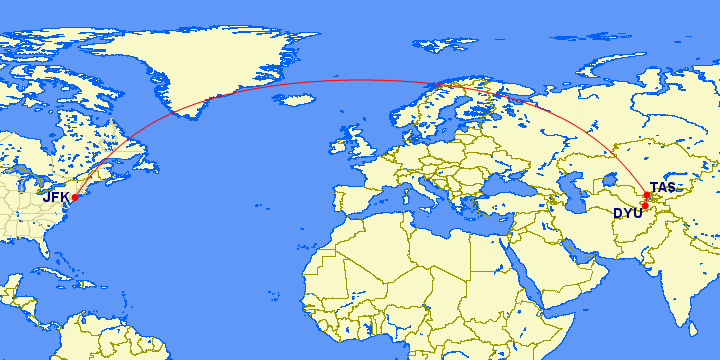 Interestingly both Tashkent and Dushanbe have Hyatts, which is pretty awesome.
We were hoping to also hit up Kyrgyzstan and Turkmenistan, though that didn't work out quite as we had hoped. Apparently getting a visa for Turkmenistan is really difficult as a tourist, so maybe we'll have to settle for just flying with them through Ashgabat sometime in the near future.
While Bishkek, Kyrgyzstan was otherwise approachable enough, the issue was the flight schedule. Service into and out of Dushanbe is extremely limited, so we just couldn't get the flights to work out without making the trip too long.
We're still working on the return portion of the trip. Matthew and I might part ways in Tajikistan due to the lack of award availability. Based on products I haven't yet reviewed, I'm personally leaning towards booking Kuwait Airways first class to New York. I tried their business class on the route a couple of months ago, and they have some reasonable first class fares. I'm down to just five international first class products I haven't tried, so I'd love to get them off my list so I can say I've flown every international first class product in the world.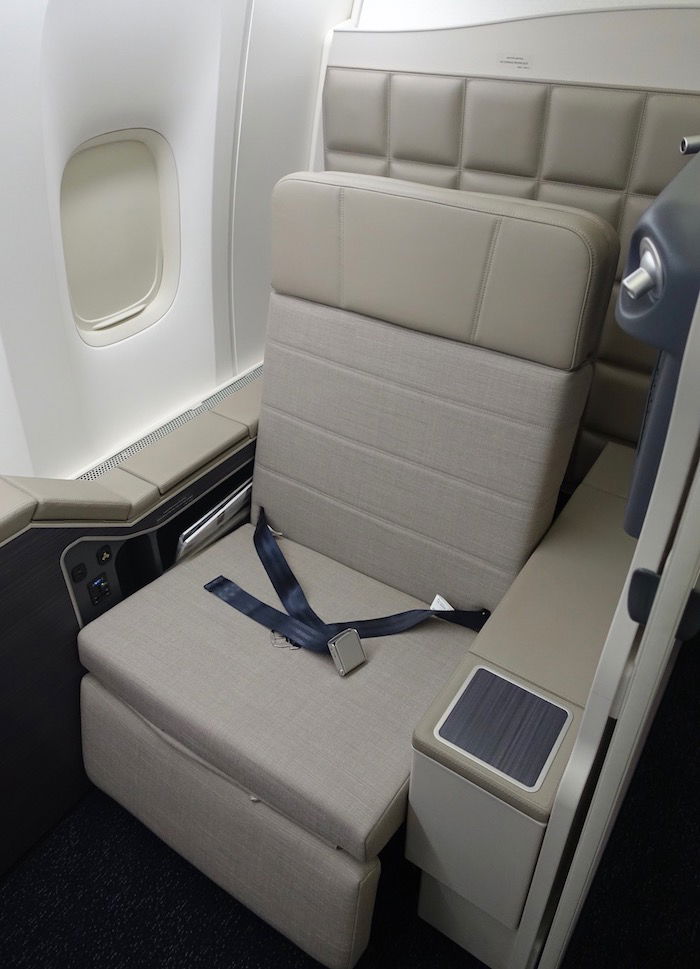 Has anyone been to Uzbekistan or Tajikistan? What should we expect? Any guesses as to what Uzbekistan's 787 business class will be like?
(Featured image courtesy Anna Zvereva)