Yesterday I wrote about the meal I was served on a Los Angeles to New York flight in American business class on Wednesday. Much to my surprise, the story got a lot of media attention, and was written about in the New York Post, Consumerist, and Gothamist, just to name a few.
I have some updates about this, for those who feel personally invested in my lunch from a couple of days ago. 😉
The "lobster roll" I was served
American lets you pick your meal choice in business class as long as you do so at least 24 hours out, so I selected the "lobster roll with sweet potato chips," which I found intriguing based on the description.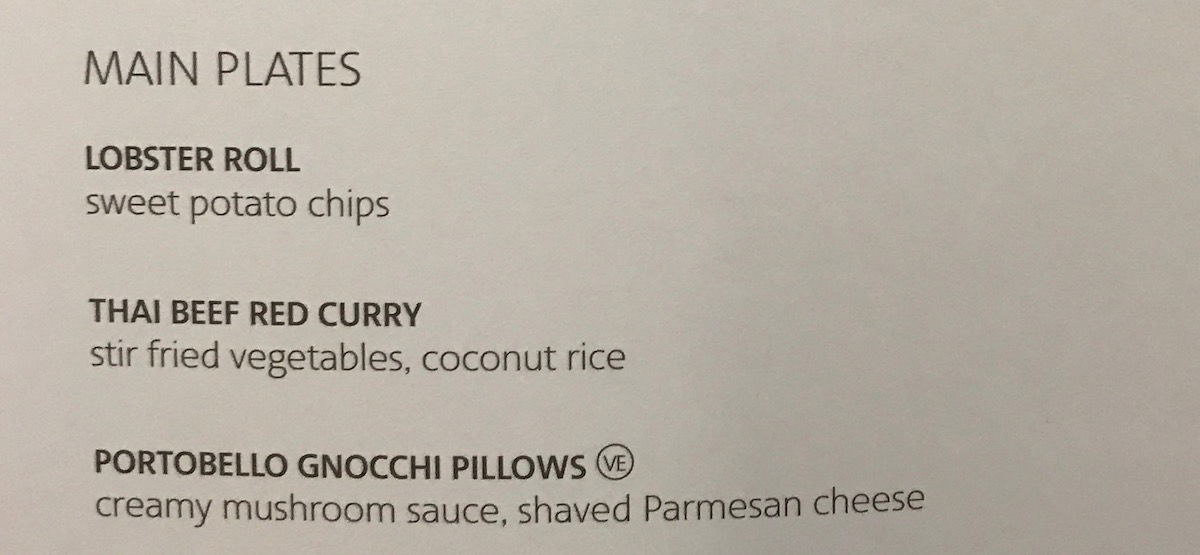 As you might expect, I was a bit surprised when I was served this: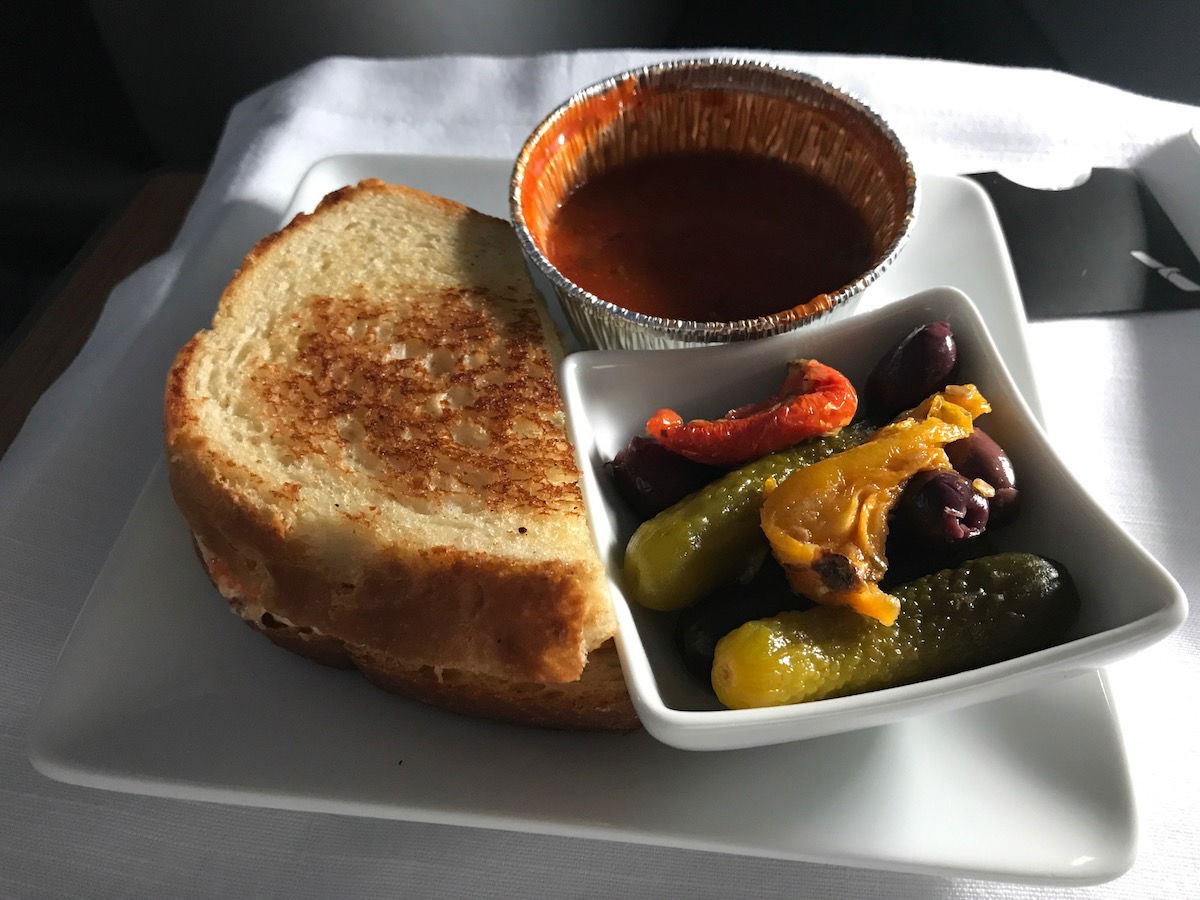 And I was horrified when I looked inside the "lobster" "roll:"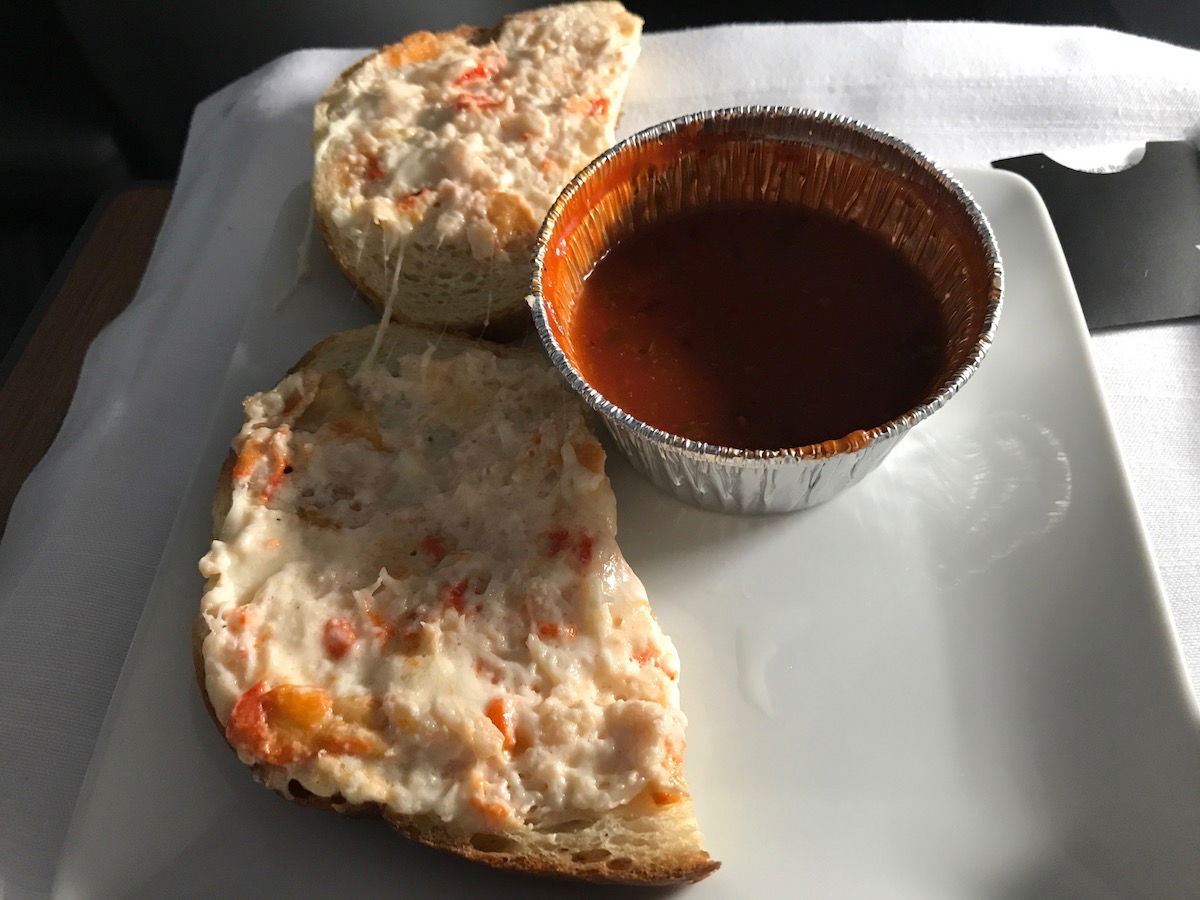 I asked the flight attendant three times to confirm that this was in fact a lobster roll. When I was first served the meal, our conversation went something like this:
"I'm sorry, I think there's a mistake. I ordered the lobster roll."
"Yes, that's it."
"This is the lobster roll?"
"Yes."
Then after the meal I once again asked, because I was in such disbelief:
"Is this the normal lobster roll?"
"You got lucky, we ran out of the business class ones, so that's the first class lobster roll."
Obviously something wasn't right here.
I was served the "lobster grilled cheese with tomato soup"
American reached out to let me know that I was served the "lobster grilled cheese with tomato soup." I'm not sure what's worse:
That a flight attendant lied to me about what I was being served three times despite having pre-ordered a specific dish and asking repeatedly, since clearly this doesn't look like a lobster roll; couldn't she have said "sorry we screwed up and don't have the dish you ordered, but instead can I offer you the lobster grilled cheese with tomato soup from first class?"
That they ran out of my meal choice and didn't even bother to plate the replacement correctly; seriously, the little aluminum ramekin is supposed to have soup in it?
That this is actually a dish that American serves in three cabin first class, for which they try to charge $2,500+ one-way for a five hour flight? A lobster grilled cheese sounds delicious to me, but this was disgusting.
Pathetic all around. For what it's worth, reader Christopher was kind enough to share a picture of what the lobster roll is apparently supposed to look like on American: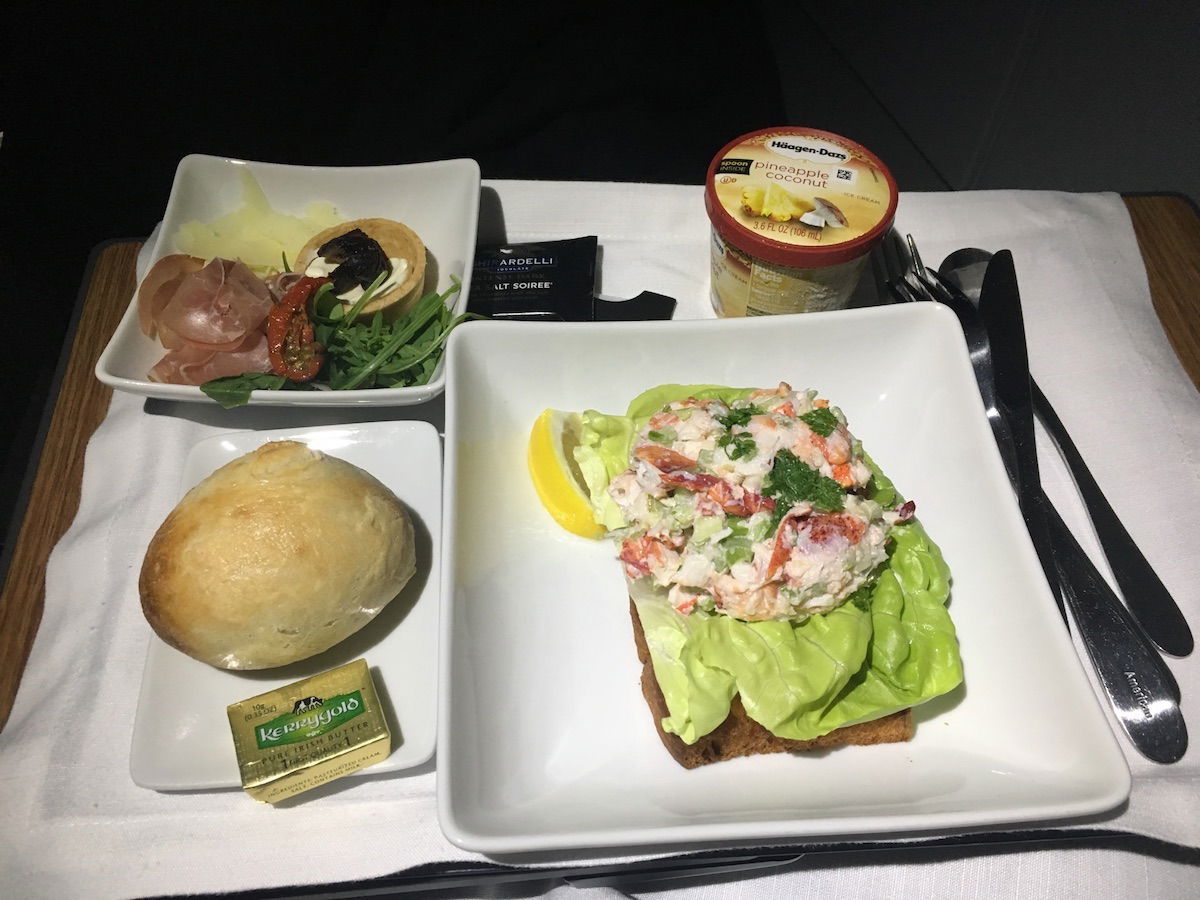 Bottom line
The way I see it, the best case scenario here for American was that the catering kitchen prepared a lobster roll, it accidentally fell off a catering truck and got run over by a baggage cart (explaining why it was so flat), then a dog vomited on it after eating canned lobster. That would at least make this an isolated incident. But in this case it looks like the flight attendant thought it was easier to just lie repeatedly about what I was being served. Even more concerning is that this is actually a dish that American serves in first class (not even in business class!).