A bit over a month ago I wrote about how Sheraton is introducing new bath amenities. Sheraton was discontinuing their "Shine" amenities, and instead transitioning to "Le Grand Bain," which I hadn't ever heard of.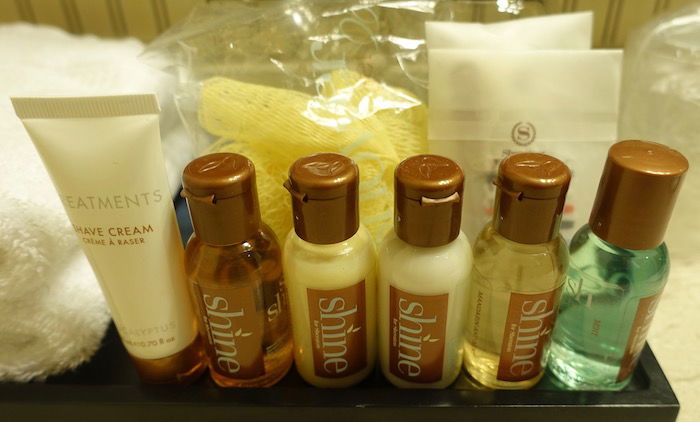 Getting rid of the Shine line of toiletries was long overdue. Tiffany wrote a post early last year entitled "Dear Sheraton, It's Time To Rethink Your Bath Amenities." As she explained at the time:
Sheraton has been undergoing a bit of a "soft" rebrand, adding more luxurious properties to the portfolio, and updating others with the "Grand" designation. And I've had really great experiences at some of these new-concept hotels — like the charming Sheraton Dubrovnik and the Sheraton Grand Dubai (which I haven't had a chance to tell y'all about, but was just lovely).

The problem isn't with the "Shine" amenities as such (although I don't really get labeling a fragrance as "Mandarin and Mint" when it smells nothing like either of those things), but rather the association.

Matt wrote about this a few months back — fragrances are part of our memories of a place, and can create impressions of a brand.

So it is incredibly jarring to walk through a new or freshly-renovated room in a fun hotel to discover the same crummy Sheraton Shine bath products I'd find at a junky airport hotel (or the Sheraton Catania, which is likely worse than any airport property you've been to).
Well, I finally had the chance to try the new toiletries for the first time yesterday, ironically staying at a junky airport Sheraton. And I was very impressed. I wouldn't be writing about if I thought they were just okay, but they greatly exceeded my expectations. Don't get me wrong, this isn't Le Labo or anything, but given that we're talking about Sheraton here, I wasn't expecting that either.
The packaging is simple but classy enough, and frankly I think that's what Sheraton is best off offering, rather than the "in your face" and colorful branding on the Shine toiletries. The Shine products just looked so artificial and like they belonged at a summer camp rather than a halfway decent hotel.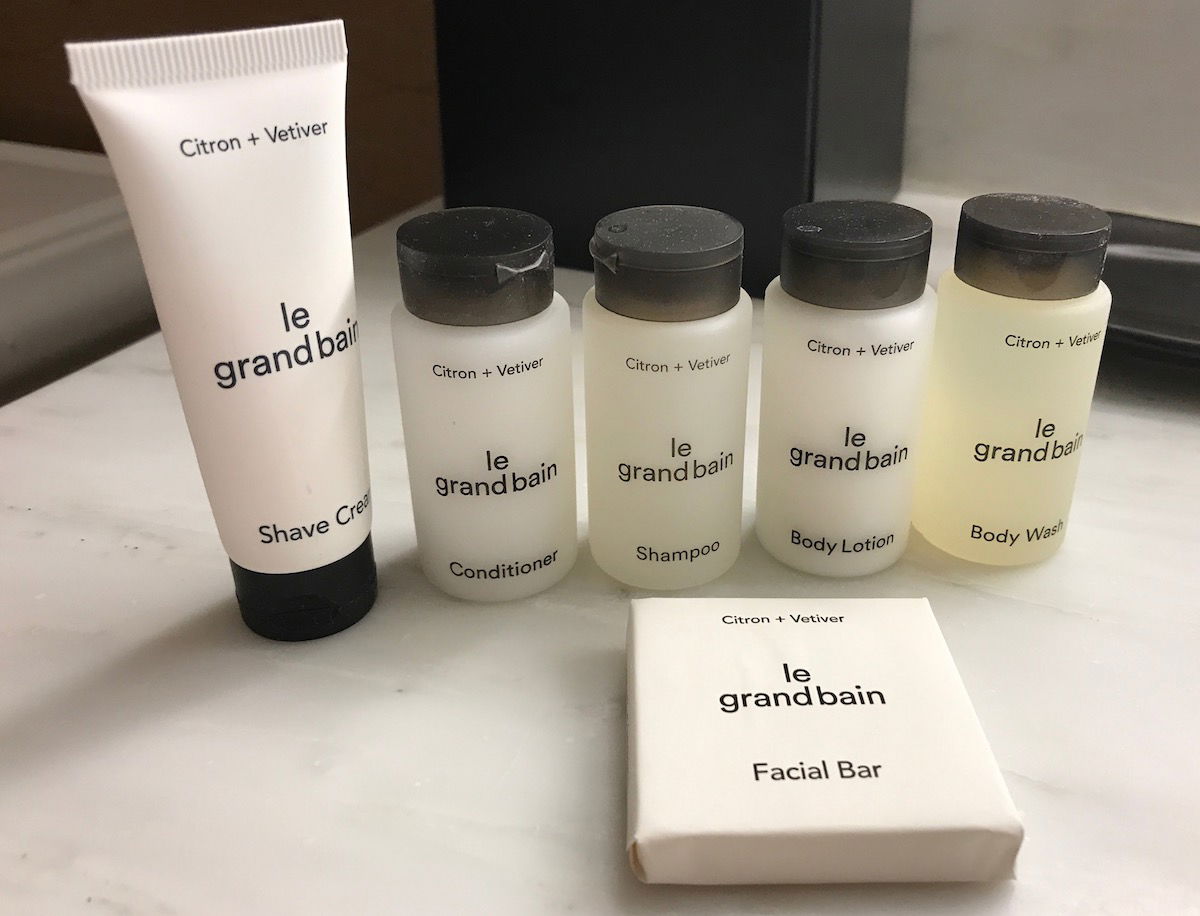 But what actually impressed me was the scent. Despite how mild it was, it smelled great. And it smelled good in a mature way, rather than in a Yankee Candle or Bath & Body Works way. Actually, it smells so good that I'm sitting here sniffing myself as I write this post.
Well done, Sheraton. While minor, this is a step in the right direction for the brand, in my opinion. Hopefully the change holds after the Marriott takeover of Starwood in August of 2018.
If you've tried the new Le Grand Bain toiletries, what did you make of them?