I'm actually being too generous with the title in calling it a "lobster roll." It was more like a "lobster" "roll."
I have low expectations of American's catering. Yes, even in business class on their "premium" A321 transcon flights. But yesterday I was served what might just be the worst meal I've ever been offered in a premium cabin.
I was a bit surprised to see a lobster roll on the business class menu between Los Angeles and New York. However, I saw it on the menu before my flight and figured I had to pre-order it, since I was very curious to see how good of a job they'd do preparing it.
When I flew in the Etihad Residence I special ordered a lobster roll, per a reader's suggestion. Why? Because making a good lobster roll on the ground is tough, let alone at 35,000 feet. Fortunately Etihad passed the test with flying colors, and the lobster roll was phenomenal.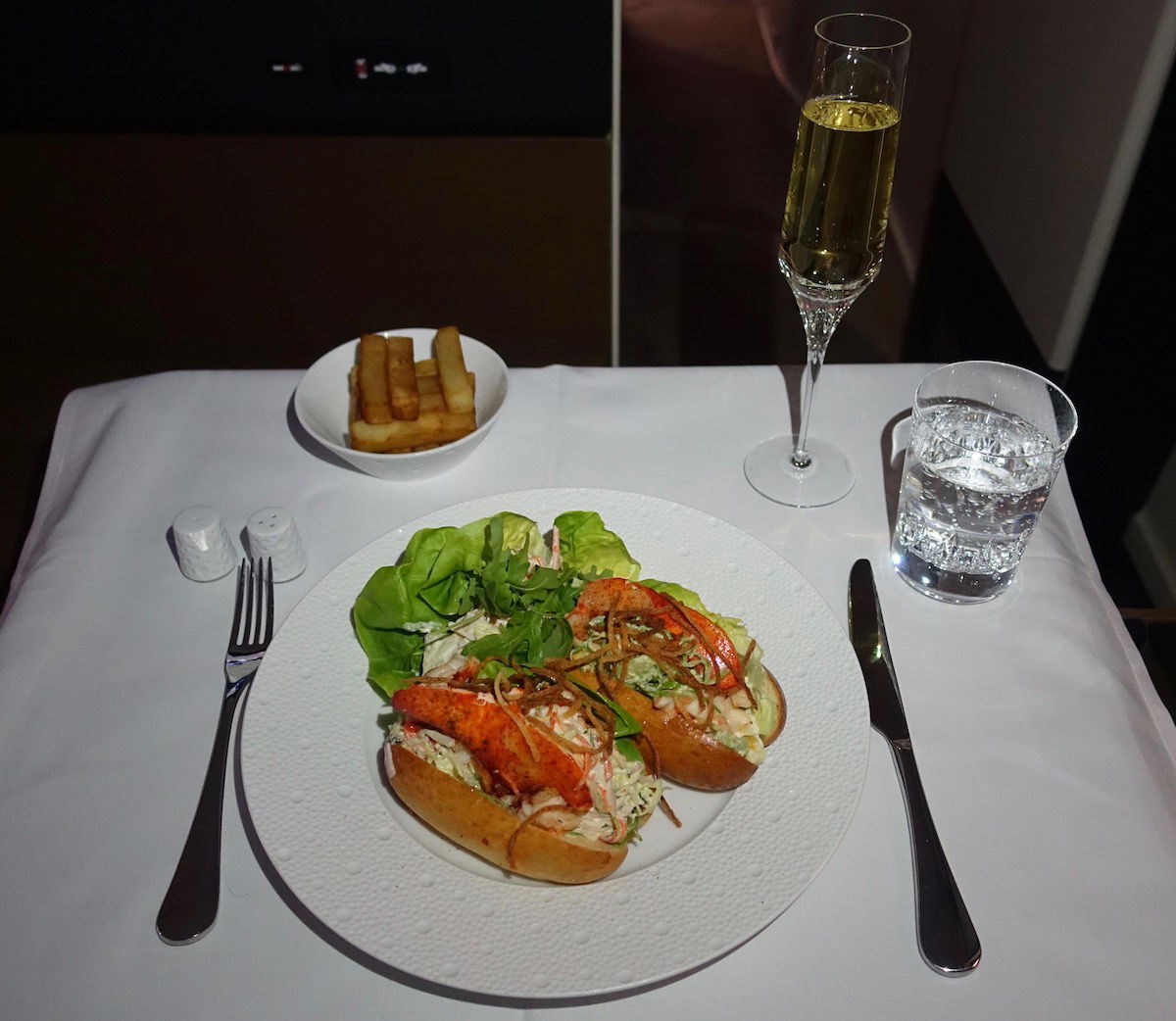 Now let's look at American's lobster roll, which was described as a "lobster roll with sweet potato chips." Here's what I was served: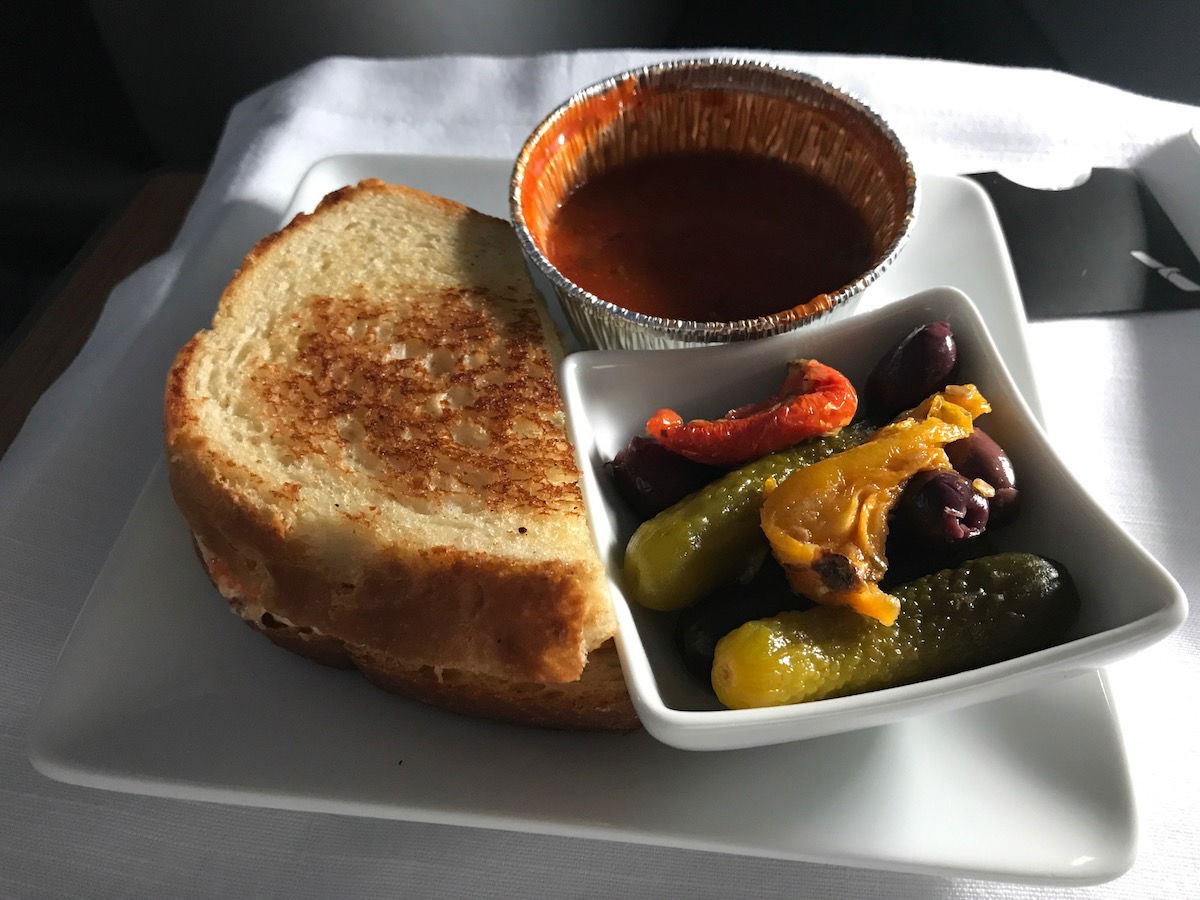 When I was served the dish I thought there was a mistake.
"I'm sorry, I think there's a mistake. I ordered the lobster roll."
"Yes, that's it."
"This is the lobster roll?"
"Yes."
Not that it's the flight attendant's fault, but she didn't seem to have the slightest clue as to how that might be disappointing.
What was even worse was when I opened the sandwich. There was about as much lobster meat on the sandwich as you'd get in a tub of butter. It sort of tasted like they took soggy pieces of bread and then spread butter with tiny particles of lobster on it.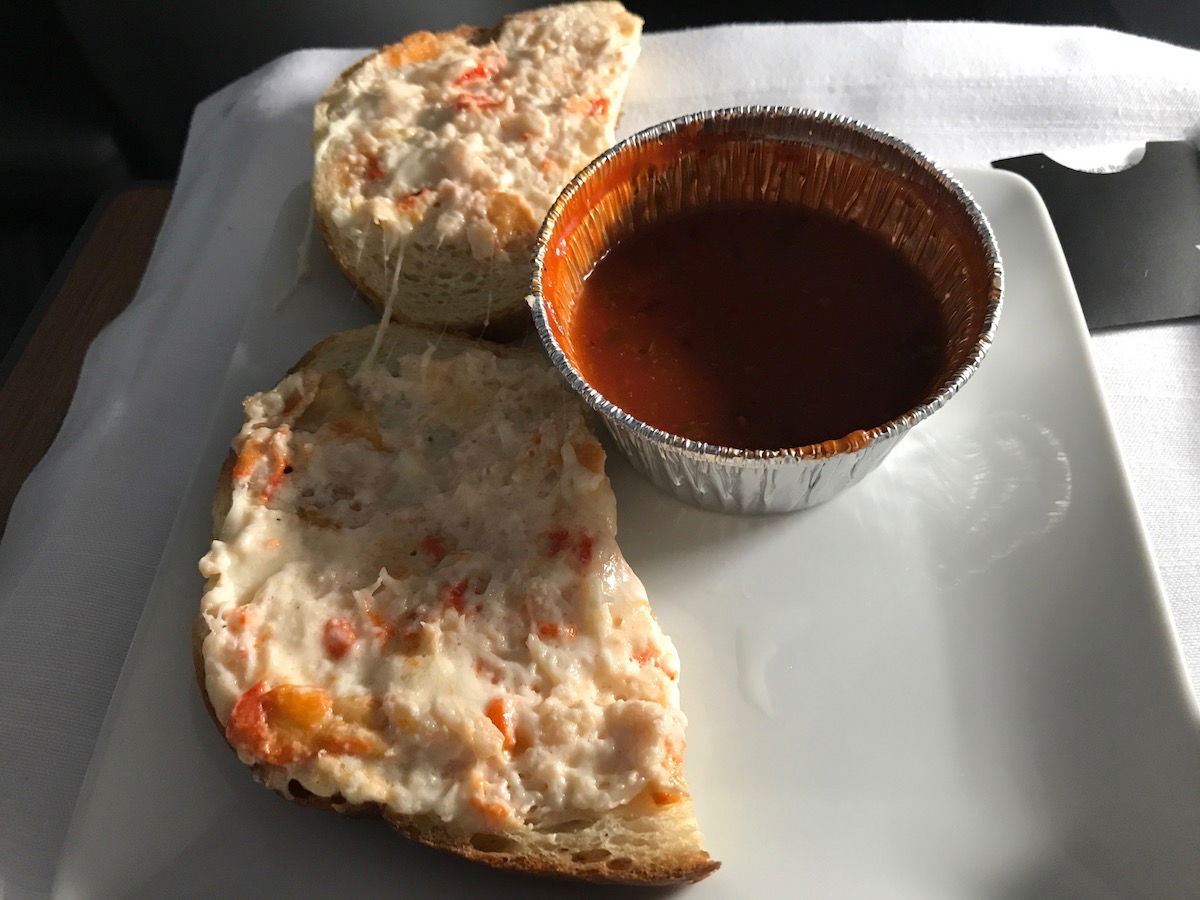 Never mind the sauce in the aluminum cup, the fact that there was no side of chips as advertised, etc.
When the flight attendant collected the dish I asked "is this the normal lobster roll?"
"You got lucky, we ran out of the business class ones, so that's the first class lobster roll."
THIS IS WHAT AMERICAN SERVES IN THEIR THREE CABIN FIRST CLASS?!? Does American have a new catering contract with Amy's Baking Company (RIP)?