This was a crazy travel week for me, as I flew roundtrip from San Francisco to Hong Kong with just a four hour layover in Hong Kong, in order to be able to review United's new Polaris product. I thought the trip would be exhausting, but it actually wasn't. Even though I didn't get much sleep on either of the flights, I've gotten three great nights of sleep since I returned. Ultimately I find exhaustion much easier to deal with than jetlag, so I'm happy I planned the trip the way I did.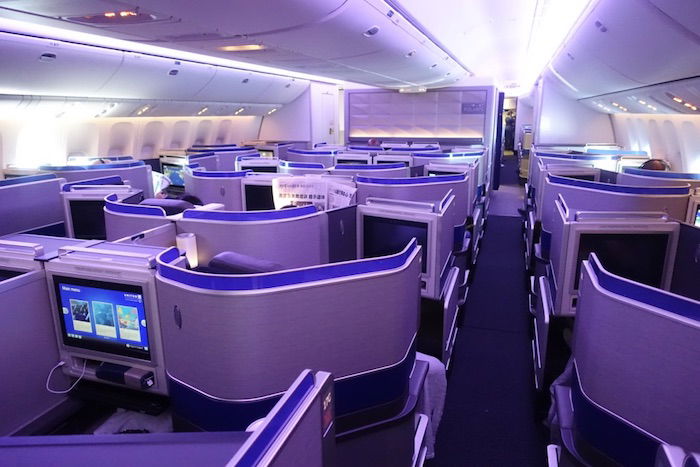 Over the coming week I'll be traveling domestically, given how many trip reports I have to catch up on.
As far as news and updates this week go, I think the highlight of the week was United's leggings fiasco, as well as the Amex Platinum Card being relaunched.
With that out of the way, here's a recap of this week on the blog:
Featured Stories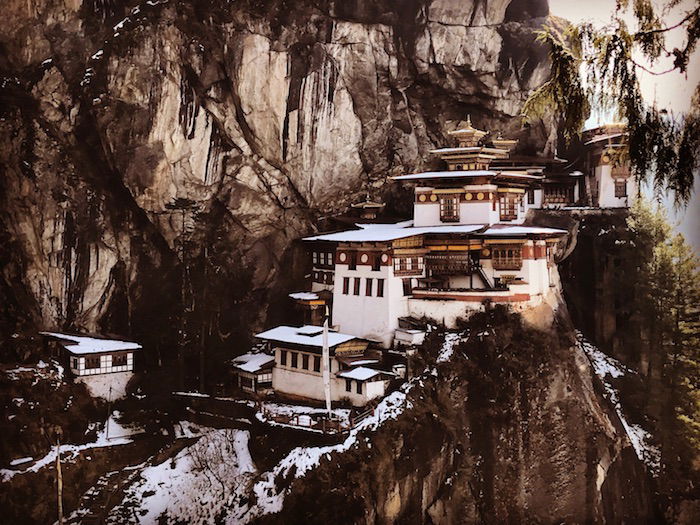 For about a year now, Ford has expressed interest in visiting Bhutan.
While I had heard of Bhutan, and could have probably roughly pointed to it on a map, at the time I didn't know much about it at all. But the more research I did, the more interested I became.
It's supposedly this incredible shangri-la with the happiest people in the world (heck, Drukair's frequent flyer program is called "My Happiness Rewards"). Is that actually the case, or…?
---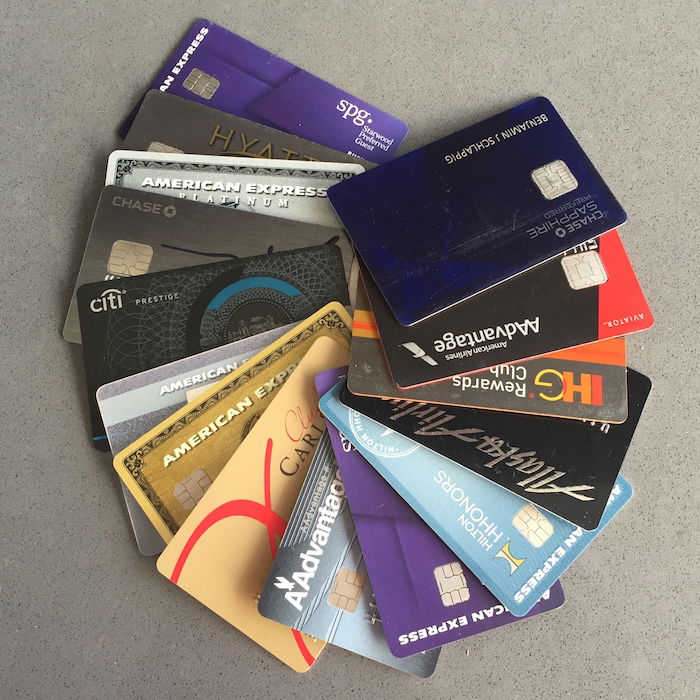 Every month I make a post with what I consider to be the best credit card sign-up bonuses of the month.
While there are several excellent long standing credit card offers, the specifics of the best offers are constantly changing (be it the annual fee, minimum spend requirement, or even amount of the sign-up bonus).
If you read my blog on a daily basis then by all means skip this post, but for me it's a useful, "current" place to refer people who ask about which cards they should sign-up for, a question I get on a daily basis.
We've seen some great sign-up bonuses over the past few months, including some great bonuses being discontinued, and also some great new bonuses being introduced.
---
If you've been on a plane or under a rock, you might have missed the story of the two young women who were denied boarding a United flight from Denver to Minneapolis last Sunday. I get that manufactured outrage and hot takes are a way of life in 2017. I don't love it.
The news cycle is driven by these stories, and outlets often have no choice but to participate in the frenzy or be left behind. I mean, I really would rather be spending my day writing my overdue report on Swiss First (sneak peek: it was amazing, and they had fondue onboard), but even here at OMAAT we're being inundated with questions about this story.
And as so often happens, the more attention this story gets, the murkier the facts become, and the details are obscured by sensationalism.
Sadly, the facts of the matter aren't even that complicated, and it seems that certain individuals are avoiding the facts in order to further their own narrative.
---

TIPS: Earning Miles & Promos
Convert Hotel Points Into Etihad Miles With A 20% Bonus
You Can Now Earn 5x Points At Grocery Stores And Drugstores
Why I'm Canceling The Amex Premier Rewards Gold Card
6 Reasons To Apply For The SPG Card Over The Marriott Card
Ranking Limited Time Hotel Credit Card Sign-Up Bonuses
Delta Promo: 1,000 Bonus Miles For Each New Partner Activity
Big New 60K Point Sign-Up Bonus On The Amex Platinum Card
American AAdvantage Is Offering Bonus Miles For Flights To Asia
World of Hyatt Promotion: Earn Double Points Through June 30, 2017
INSANE DEAL: $770 Roundtrip Business Class Tickets From Bangkok To Toronto
A Great Hotel Credit Card Has A Sign-Up Bonus Of Up To 107,500 Points
10 Best Credit Card Offers For March
SPG Amex Vs. Hilton Amex — Which Limited Time Sign-Up Bonus Is Better?
Join Alaska Mileage Plan And Earn 5,000 Bonus Miles After Your First Flight
TRICKS: Redeeming Miles
Air France FlyingBlue's April 2017 Promo Awards
You Can Now Redeem Delta SkyMiles On WestJet
Great Deal: Iberia Is Offering 25% Off Award Redemptions
The Best Way To Book American's A321 Transcon First Class
TRAVEL With Ben (Lucky)
The One Policy That "World of Hyatt" Needs To Change
United Polaris Bedding — WOW!
I'm Flying From San Francisco To Hong Kong And Back In 32 Hours… As One Does
Are "Basic" Airport Lounges Even Worth Visiting Anymore?
I'm Polarising To Hong Kong!
REVIEWS & Trip Reports
Review: Drukair Business Class A319 Kathmandu To Paro
Trip Report: Baltia Airlines First Class
Review: Kathmandu Airport Lounge
Review: Hyatt Regency Kathmandu
Review: Korean Air Business Class 777 Seoul To Kathmandu
Review: Korean Air Business Class 747-8 San Francisco To Seoul
Review: Air France Lounge San Francisco Airport
Introduction: Journey To Nepal, Bhutan, Bangladesh, And Kuwait
Mini-Review: United Polaris In-Flight Dining With The New Spring Menu
NEWS & Updates
Amex Platinum Card Benefits: Adding Authorized Users
How Good Are United's New Polaris Seats?
The AWESOME Way Georgia Celebrated Their Six Millionth Tourist
WOW: Emirates Unveils World's Biggest Plane, Featuring Swimming Pool, Park, And More!
Cathay Pacific's 777s Are Getting Tighter Economy Seats & Wifi
Richard Branson Wants Alaska Airlines To Pay Him Licensing Fees Until 2040
Audi Is Acquiring Silvercar, My Favorite Car Rental Company
Wow: Qatar Airways Will Offer Loaner Laptops & Free Wifi On US-Bound Flights
How To Request A Metal Amex Platinum Card
Amex Platinum Card Uber Credits Are Now Available
The Virgin America Elevate Program Will Be Discontinued As Of January 1, 2018
Edelweiss Adds Seasonal Service To San Diego
Delta & Korean Air Announce Transpacific Joint Venture
Japan Airlines Introduces Porsche Amenity Kits & Pajamas
IATA Calls Out The Electronics Ban, Demands It Be Reconsidered
American Pilot Dies Inflight, Just Minutes Before Landing
Spirits Airlines Announces Their "Let Them Wear Leggings" Sale
Etihad Adds Free Wifi & Loaner iPads For Premium Passengers On US-Bound Flights
What American's $200 Million Investment In China Southern Means For Passengers
Air India's New Delhi To Washington Flight Is Now Bookable
WOW Air Is Adding Flights To Chicago In July 2017
Why United's Non-Rev Dress Code Might Actually Be Sexist
United's Leggings Fiasco: The False Narrative Needs To Stop
The Reason United Is Putting Brand New 777-300ERs In Storage
ExpertFlyer Adds Flight Schedule Alerts
Cathay Pacific & Lufthansa Announce A New Partnership
American's Premium Economy Is Now On Sale — Here's What You Need To Know
Air Canada Will (Sort Of) Sell You A Day Pass To The United Polaris Lounge
Here's Why United Was (Probably) Right To Deny Boarding To A Girl In Leggings
Here's How Airlines Handled The Electronics Ban On Day One
---
I hope everyone has a great rest of the weekend!