In the interest of full disclosure, OMAAT earns a referral bonus for anyone that's approved through some of the below links. These are the best publicly available offers (terms apply) that we have found for each product or service. Opinions expressed here are the author's alone, not those of the bank, credit card issuer, airline, hotel chain, or product manufacturer/service provider, and have not been reviewed, approved or otherwise endorsed by any of these entities. Please check out
our advertiser policy
for further details about our partners, and thanks for your support!
---
For about a year now, Ford has expressed interest in visiting Bhutan. While I had heard of Bhutan, and could have probably roughly pointed to it on a map, at the time I didn't know much about it at all. But the more research I did, the more interested I became. It's supposedly this incredible shangri-la with the happiest people in the world (heck, Drukair's frequent flyer program is called "My Happiness Rewards"). Is that actually the case, or…?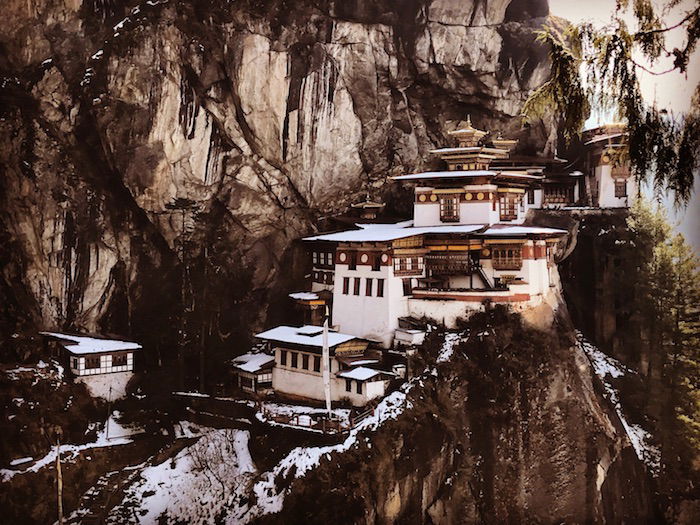 There are two things to understand about visiting Bhutan:
It's the most expensive place in the world to visit in terms of the entry fee (though I don't think it's as bad as it sounds) — they do this to preserve their country, to pay for many services for their citizens, etc.
It's a pain to get there, as only two airlines fly to Paro Airport, and both have limited destinations and high pricing
Early last year we already penciled in a trip to Bhutan for early this year. That's because we locked in some pre-devaluation American AAdvantage award tickets for travel in Etihad first class to Kathmandu, which had to be used by mid-March. But ultimately I decided we shouldn't use those, since I'd rather review a product we hadn't yet flown.
Below I'll outline the process we went through for booking flights and hotels.
Trip planning: booking flights
Usually I book travel chronologically (the outbound first, then the return, etc.). However, for this trip it was a bit different. That's because the biggest challenge relating to flights for this trip involved booking the short-haul flights to Bhutan.
Our entire routing looked as follows (and I'll explain the flights in greater detail below):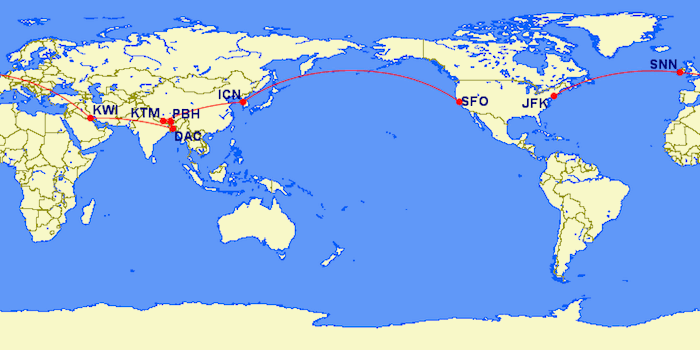 Booking flights to Paro, Bhutan
There are only two airlines flying to Bhutan, and the biggest is Drukair. They only serve very limited destinations, have fixed pricing, and the tickets tend to sell out in advance. Since we were only planning a bit over a month out, a vast majority of their flights were booked out. You can't book Drukair tickets through online travel agencies, and their website is horrible.
Here's Drukair's routemap: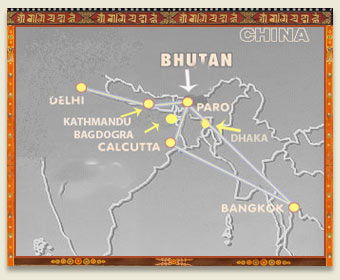 We wanted to spend about five days in Bhutan, and after spending an endless amount of time on Drukair's website, I eventually found availability on the following two flights:
03/10 KB401 Kathmandu to Paro departing 9:45AM arriving 11:00AM
03/15 KB300 Paro to Dhaka departing 8:00AM arriving 9:05AM
As I said above, Drukair has fixed ticket prices for foreigners, so it's not like other airlines, where you comparison shop, wait to buy, etc. The per person ticket cost for the two segments was $445.50. Ouch, given that those are two very short flights.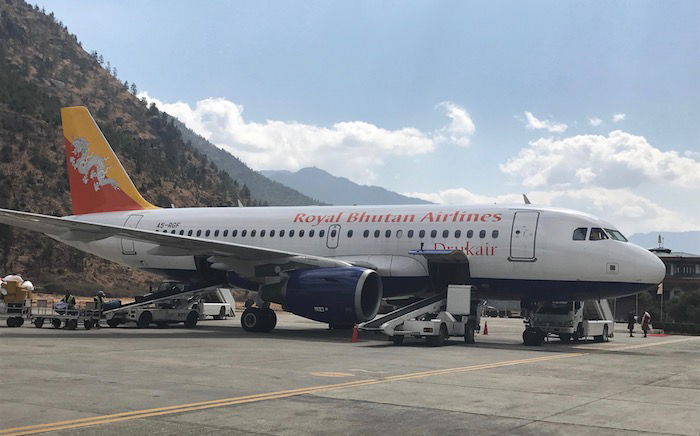 Booking flights to Kathmandu, Nepal
I've wanted to visit Nepal for a while, so this worked out quite well for us, since we could spend a few days in Kathmandu before going to Bhutan. At first we considered flying one of the Gulf carriers to Kathmandu, though I wanted to try something new. I noticed that Korean Air flies there a couple of times a week from Seoul Incheon, so that seemed like a fun option.
I've reviewed Korean Air first class many times before, on the 747-8, 777, and A380. However, I managed to find award availability through Korean Air SkyPass for the following flights in business class:
03/05 KE24 San Francisco to Seoul departing 11:30AM arriving 5:30PM (+1 day)
03/07 KE695 Seoul to Kathmandu departing 1:25PM arriving 5:55PM
The cost was 85,000 Korean Air SkyPass miles per person, plus $214.13 in taxes and fees.
The flight from San Francisco to Seoul was operated by a 747-8, which I was especially excited about, since Korean Air has Apex Suites in business class on this plane, which I love.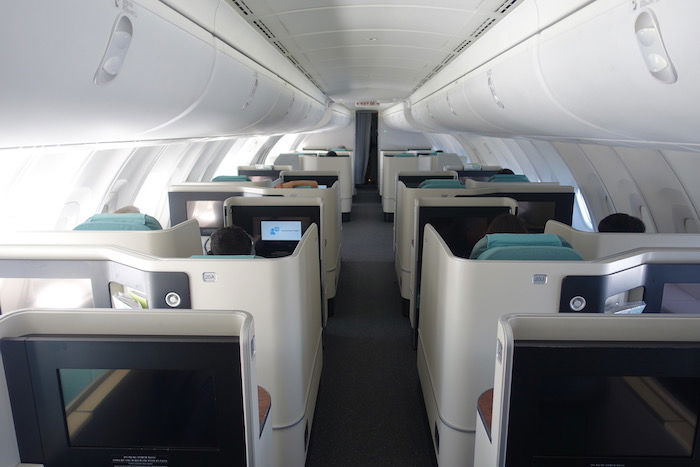 Booking flights to the US from Dhaka, Bangladesh
We figured we might as well add on a night in Dhaka at the end of the trip so we could see the city a bit, and also so we had a bit of a buffer, in case our flight out of Bhutan was delayed (Paro Airport shuts down when there's weather, so it was a realistic concern). I saw lots of award options to get home from Dhaka, though in the end we decided on a paid business class ticket on Kuwait Airways, which cost $1,413.86 per person:
03/16 KU286 Dhaka to Kuwait City departing 8:55AM arriving 12:25PM
03/17 KU117 Kuwait City to New York departing 9:00AM arriving 8:00PM
Why was this so interesting? Because Kuwait Airways has historically been a horrible airline, though they recently started taking delivery of 777-300ERs, which feature a much improved product. Given how Kuwait Airways consistently has great business class fares, I was curious to see if they're now an airline worth considering.
Of course I bought the tickets with The Platinum Card® from American Express, which offers 5x points on airfare purchased directly with airlines.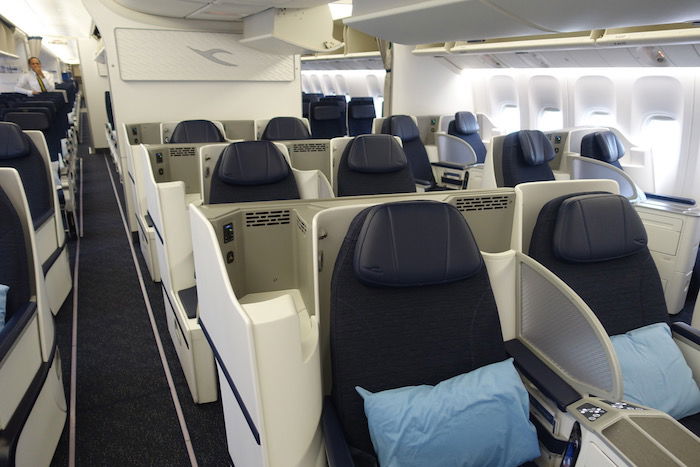 Trip planning: booking hotels
With this trip we had:
1 night at Incheon Airport
3 nights in Kathmandu
5 nights in Bhutan
1 night in Dhaka
1 night in Kuwait City
For our night at Incheon we were arriving in the evening and leaving mid-day, so I didn't want to trek all the way into Seoul, especially as we'd be dealing with rush hour in both directions. We decided to book the Grand Hyatt Incheon, which cost ~$150 for the one night stay. I won't be reviewing it this time around, as I've reviewed the hotel before, and have also reviewed Nest Hotel, one of the other Incheon Airport hotels.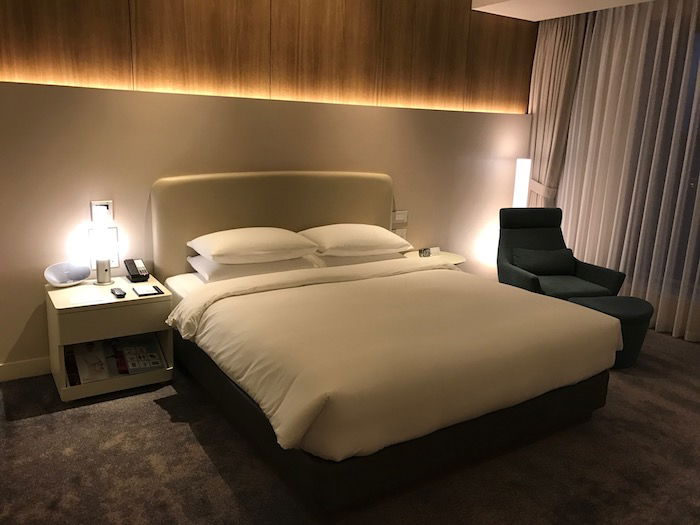 In Kathmandu the choice was obvious — we booked the Hyatt Regency Kathmandu. This is just a Category 1 Hyatt property, and might just be the best value one out there. The paid rate was nearly $200, and we could pay either 5,000 points or 2,500 points plus $50. I decided on the latter option, since Points + Cash bookings are eligible for elite stay credits, while free night awards aren't.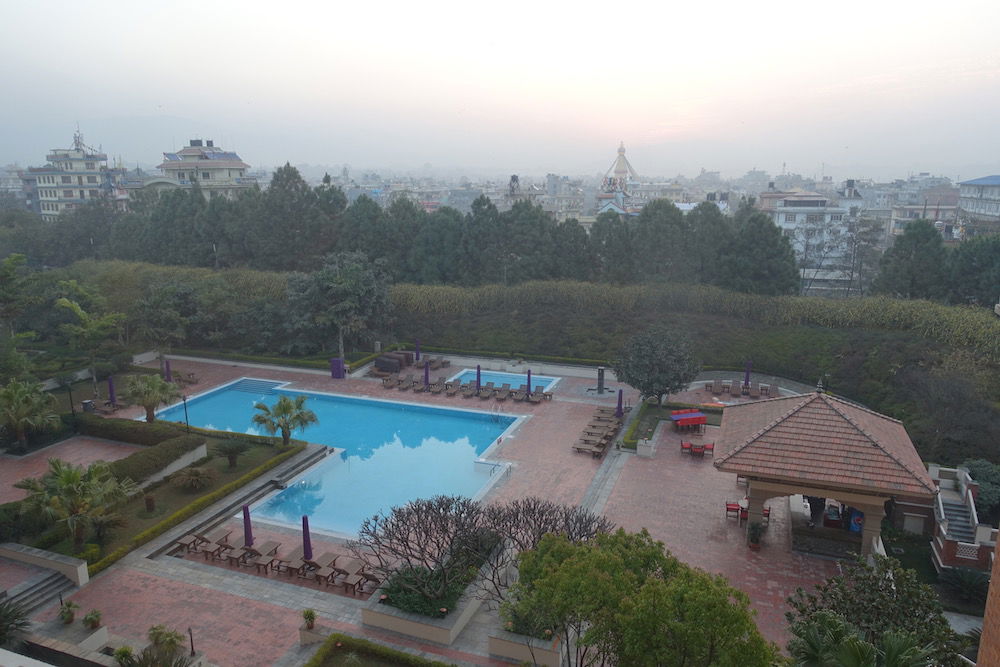 With five nights in Bhutan, we decided to split our time between the two Le Meridien properties — Le Meridien Paro and Le Meridien Thimphu. Visiting Bhutan is already quite expensive due to the high visitor fee, so if nothing else I wanted to review the two points-friendly hotels in the country.
The way we booked was dictated entirely by availability. The Paro property was sold out for the first three nights, so we booked Le Meridien Thimphu for the first three nights.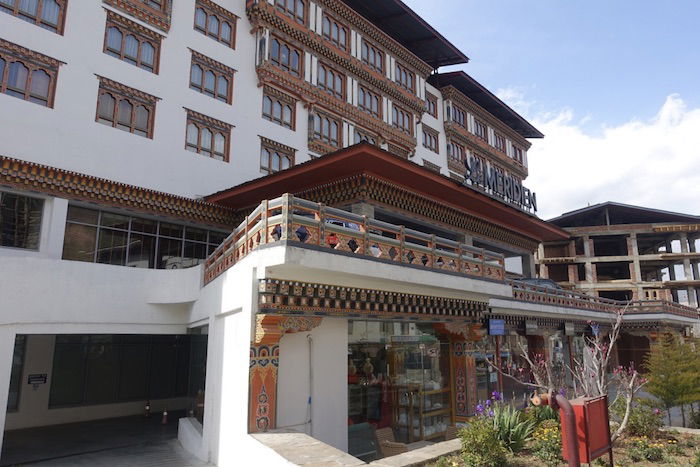 Then for the last two nights we booked Le Meridien Paro.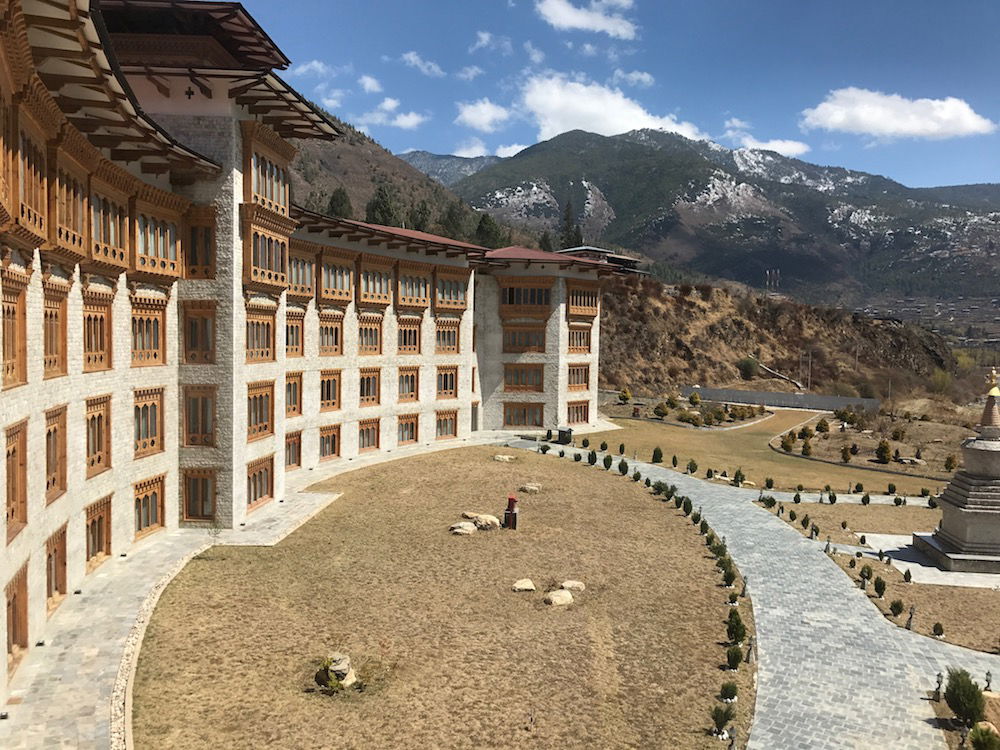 At the time I booked, both of these hotels were Category 5 SPG properties, and both had Cash & Points available, so the cost was $110 plus 6,000 Starpoints per night. Both hotels had cash rates of $400+ including tax and service charge, so I considered that to be a good deal.
However, it gets better than that. Both of these hotels were recently lowered to Category 4, so they can now be booked for 5,000 Starpoints plus $75 per night, which is an incredible deal.
Then we had one night in Dhaka on the way back. There aren't any Hyatts there, though there are a few Starwood properties. The best seems to be the Le Meridien Dhaka, which is still fairly new. It's a Category 4 property, and would have cost 10,000 Starpoints per night. However, the paid rate was $220, making it a breakeven redemption. I decided to just pay cash, which seemed like a better value after accounting for the points I'd be forgoing by redeeming points. This ended up being an insane stay, as we got an upgrade to the presidential suite. This was my second presidential suite upgrade ever. WOW.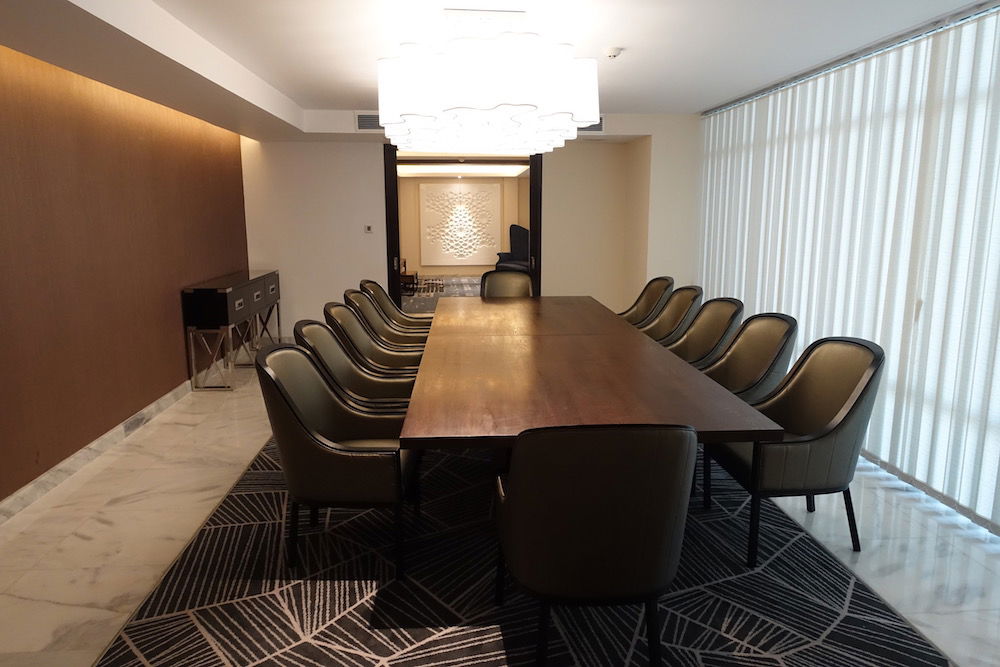 Lastly we had a night in Kuwait, which also has no Hyatt properties, but has two Starwood properties. We decided to book the Sheraton Kuwait, which is also a Luxury Collection property (which is odd branding). It's a Category 6 hotel, so a free night would have cost 20,000 Starpoints. Meanwhile the paid rate was $270. While not cheap, that seemed like the better value.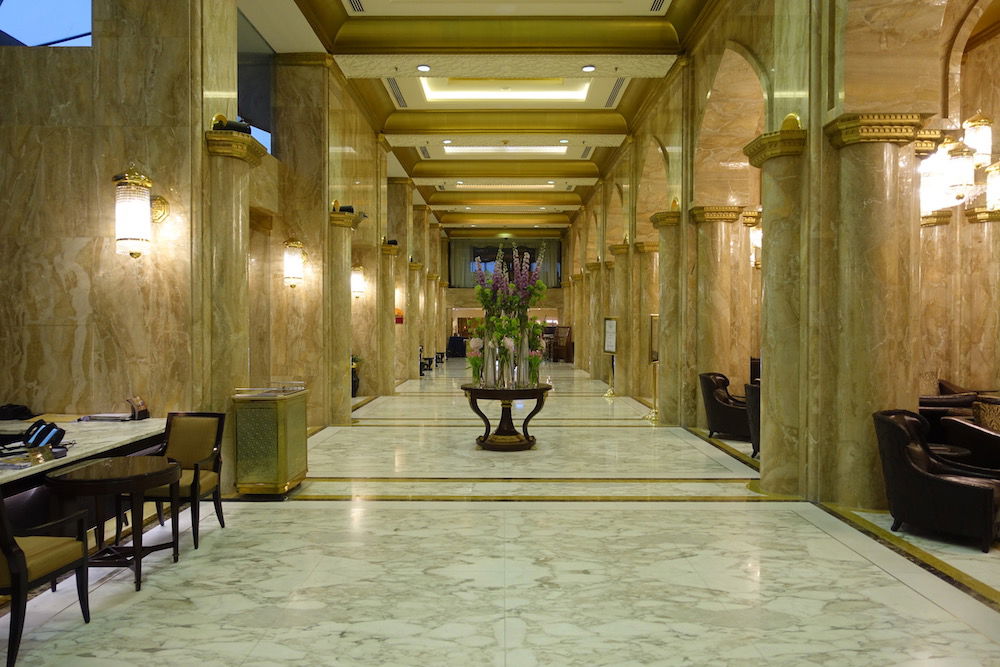 Bottom line
This was probably one of my favorite trips I've ever taken, especially in terms of the destinations. I'll have a lot more details on the booking process, etc., in the individual installments, but hopefully the above is a generally useful outline of the trip.