In 2015, Icelandic low cost carrier WOW Air began flights between Iceland and the US, and they've been growing like crazy in North America ever since.
In March 2015, WOW Air launched flights between Keflavik (just outside Iceland's capital, Reykjavik) and Boston, while in June 2015 they launched flights to Baltimore.
Their expansion in North America has been quick, as last year WOW Air has launched flights to Montreal, Toronto, Los Angeles, San Francisco, and Newark, and they'll be adding flights to Miami as of next month, and Pittsburgh as of June 2017.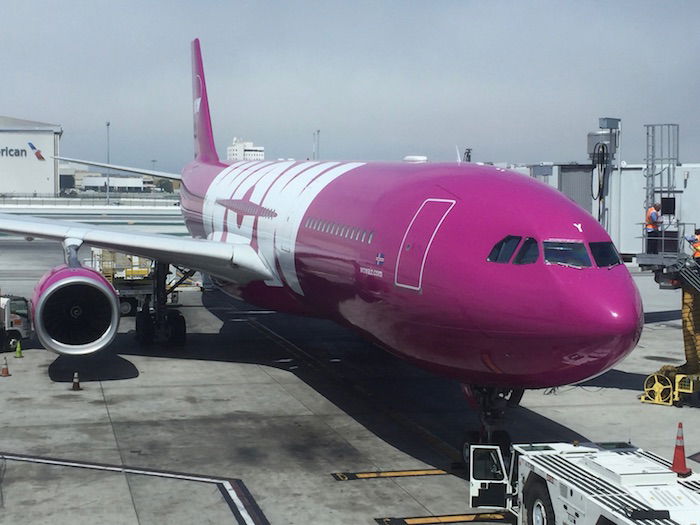 WOW Air has just announced their next US destination, which will be Chicago. WOW Air will launch 4x weekly year-round flights between Iceland and Chicago's O'Hare Airport as of July 13, 2017.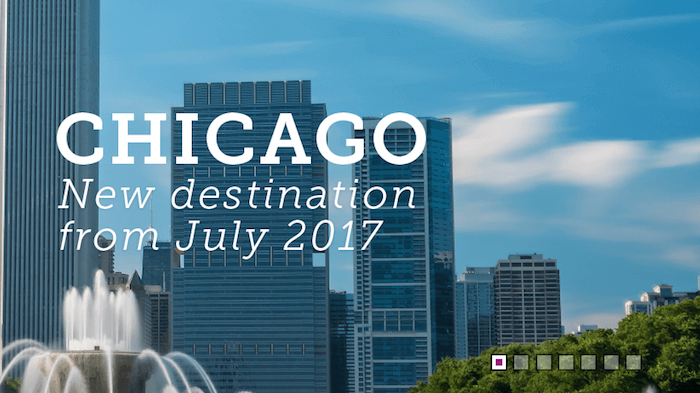 The flight will operate 4x weekly, on Mondays, Wednesdays, Thursdays, and Saturdays.
The flight will be flown by an A321, featuring 200 seats, with the following schedule:
WW154 Chicago to Reykjavik departing 5:40PM arriving 5:00AM (+1 day)
WW153 Reykjavik to Chicago departing 3:00PM arriving 4:40PM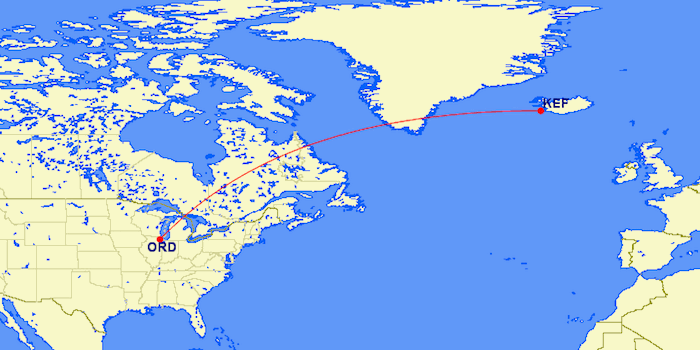 The flight will cover a distance of ~2,950 miles in each direction, with a blocked flight time of 6hr20min eastbound and 6hr40min westbound.
Tickets for this new flight are now on sale on WOW Air's website, and start at $99 one-way.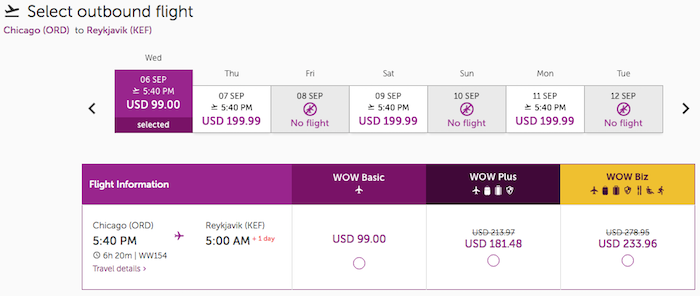 Alternatively, for $149 one-way you can continue to any of 23 cities in Europe.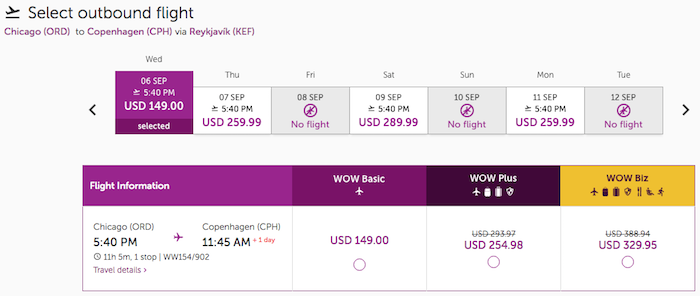 WOW Air isn't just useful if your final destination is Iceland, but is also useful if you're trying to travel to Western Europe. They offer connections to about two dozen destinations in Europe, so they're a cheap way to fly from the US to Western Europe with a stop.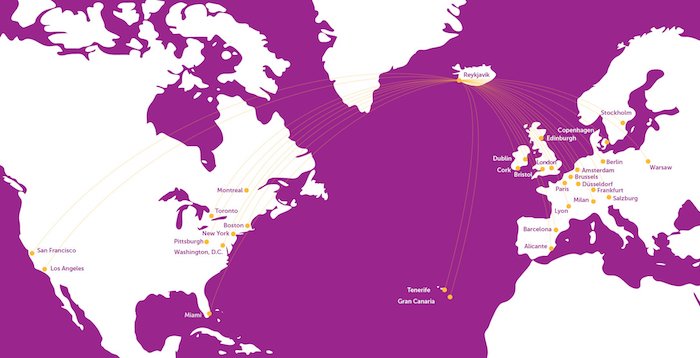 While that has the potential to be a great deal, keep in mind that WOW Air is as "no frills" as they get, as they charge for everything, including bags, seat assignments, food, etc. They even recently adjusted their carry-on policy. So be sure you crunch the numbers before booking, so you can figure out if you're actually getting a good deal. Nowadays transatlantic flights are often also inexpensive on "full service" airlines, so the savings might not be that big in all cases.
When WOW Air first launched US service a couple of years ago, Gaurav was kind enough to share his experience flying WOW Air between Boston and Iceland, and had positive things to say overall. If you come in with the right mindset, they're a pretty unbeatable option.
Bottom line
Chicago is WOW Air's first destination in the Midwest, so this is great news for those in the area looking for cheap transatlantic fares. Iceland is a beautiful country, and beyond that, WOW Air opens up some great fares for travel to the rest of Europe as well. If you do book WOW Air, be aware of all the fees you'll be charged, though.