Well this is sad, and extremely rare. CNN is reporting that an American Airlines 737-800 first officer died earlier today just minutes before the flight he was at the controls of was scheduled to land.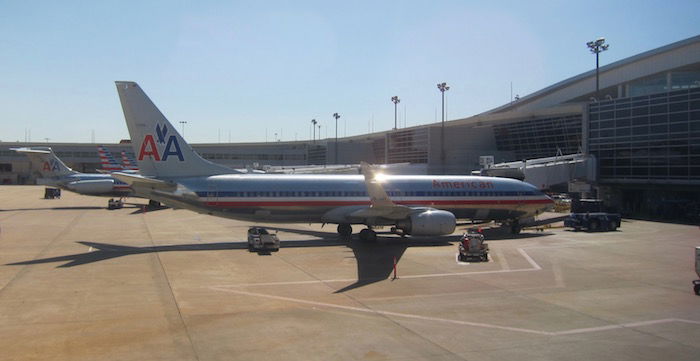 This incident occurred on a flight from Dallas to Albuquerque, AA1353, at around 3:30PM. Two miles from landing the captain declared an emergency due to a "medical issue," and it was later revealed that this was because the first officer passed away at the controls. Upon landing the plane taxied to the gate, and then CPR was apparently performed on the first officer for 35-40 minutes before he was pronounced dead.
The outbound flight from Albuquerque to Dallas ended up being delayed by several hours. I imagine the pilots were supposed to work that flight back, and American had to get a new crew.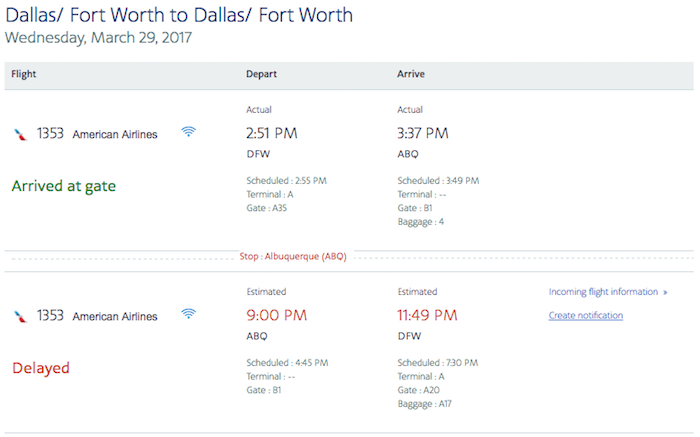 What a sad story — my thoughts are with the pilot and his family and friends.
Situations like this are extremely rare, though not unheard of. In 2015 an American captain died at the controls flying from Phoenix to Boston, causing the flight to divert to Syracuse.
What makes this situation especially unusual, however, is that it seems it occurred just minutes before landing. Presumably an emergency would have been declared much earlier if the incident had occurred earlier in the flight, so it truly seems like this happened just minutes before landing.
While one pilot can easily perform all the tasks needed to land under normal conditions, the captain still deserves kudos for the quick and safe landing. Duties aside, I can't imagine the shock of finding that the person next to you has suddenly died, while still having the concentration to do your job properly.