San Diego will see increased transatlantic traffic this summer, as Edelweiss (a wholly-owned subsidiary of Swiss), is adding direct flights between Zurich and San Diego. This isn't earth-shattering news, but for those of us in San Diego where we currently have a whopping three long-haul flights, this is pretty awesome.
The seasonal service will operate twice-weekly on an A340-300, with the following schedule:
Monday | Zurich – San Diego 1:30pm – 5:05pm LX8018
Monday | San Diego – Zurich 6:45pm – 3:20pm (+1) LX8019
Friday | Zurich – San Diego 2:05pm – 5:40pm LX8018
Friday | San Diego – Zurich 7:10pm – 3:45pm (+1) LX8019
Zurich is a fantastically easy airport to connect in, and the flight timings seem reasonable for catching onward flights to other cities in Europe. And for twice-weekly service, a Friday/Monday schedule is pretty much as good as it gets. Edelweiss has historically been successful at operating less-frequent service to leisure destinations, and hopefully that pattern continues.
Edelweiss has lie-flat seats!
Somewhat surprisingly, Edelweiss has an honest-to-goodness business class product, replete with Thompson Vantage seats. Those are the same seats Swiss uses in some of their business class configurations, and while it's not my favorite business class seat, it's certainly comfortable.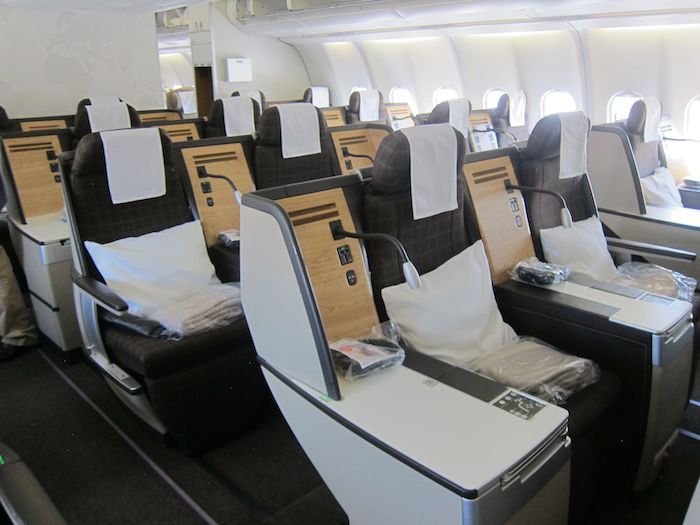 Swiss A330 business class with Thompson Vantage seats
Actually, Edelweiss should have the best business class into or out of San Diego, at least in terms of hard product. Condor and JAL both have angled-flat seats, and the only other long-haul business class comes courtesy of British Airways and their love/hate Club World. So that's exciting.
Using miles on Edelweiss
Edelweiss is a subsidiary of Swiss, but not a full Star Alliance member. That means it's a little complicated to use miles, as not all Star Alliance airlines allow redemptions on Edelweiss.
In theory, however, you can redeem United MileagePlus awards on Edelweiss, which is theoretically great as there are so many ways to accrue United miles. A one-way business class ticket to Europe would be 70,000 miles, with economy being just 30,000.
I say in theory, because it doesn't look like a single award seat has been loaded in any cabin as of yet. A few helpful readers have pointed out that Edelweiss essentially never releases award space to partners on longhaul routes. I was under the impression that it was rare, but not impossible, as United doesn't specify flight number ranges that wouldn't be eligible for MileagePlus redemptions, but it sounds like it's not an option at all in practice.
That leaves the Lufthansa Miles&More program. The miles aren't as easy to accrue as with United, though they are a transfer partner of Starwood Preferred Guest. A one-way business class ticket from the U.S. is just 52,500 miles, and 25,000 in economy (provided you reside in the USA as well), though Lufthansa does levy fuel surcharges on award tickets. So there will be a cash component as well. You will have to call to ask about availability.
Bottom line
It's always nice to see long-haul flights added to California airports that aren't Los Angeles and San Francisco, and I'm of course particularly excited about increasing the international routes out of San Diego by a third.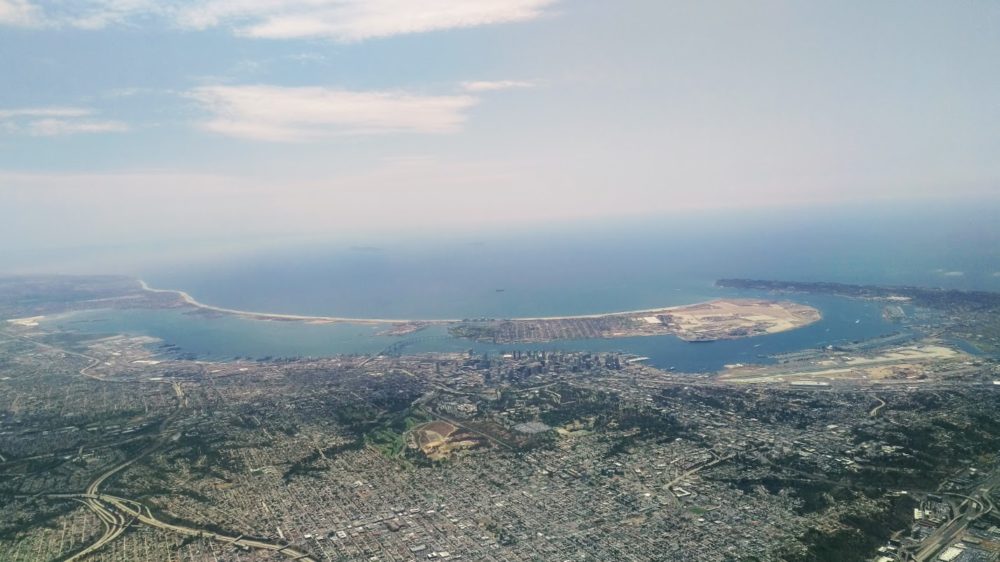 Hopefully this ends up being more than seasonal service eventually!
Has anyone flown Edelweiss? How was the soft product?