I just got off a United 777-300ER flight between San Francisco and Hong Kong, featuring their brand new "Polaris" business class seat. Given how much this product has been hyped, I have a lot to say. I'll have my usual "10 pictures" post about the experience shortly, but first I want to write a couple of posts about specific aspects of the experience.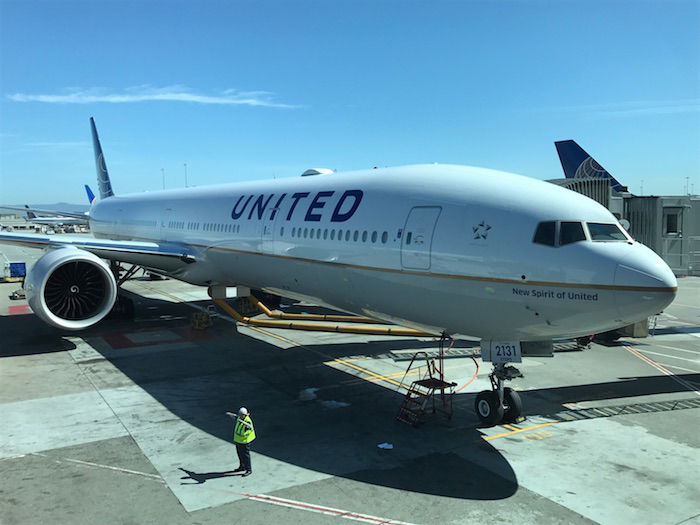 United has marketed the hell out of Polaris, so at times it's tough to figure out what features have substance and which are just hype.
For example, Polaris advertises that you can do a "wine flight." That's cool, but ultimately that's sort of a gimmick. It's not going to materially alter your experience, and ultimately you could ask to try different wines on another airline as well.
However, there's one area where United literally puts every single airline to shame. Specifically, the United Polaris bedding is incredible. It's better than what a vast majority of airlines offer in international first class, and in a completely different league than what other airlines offer in business class.
It's actually overwhelming. When you arrive at your seat you're greeted by four pieces of bedding from Saks Fifth Avenue, including two pillows, a day blanket, and a duvet… but that's not all.
On request you can also ask for a cooling gel memory foam pillow…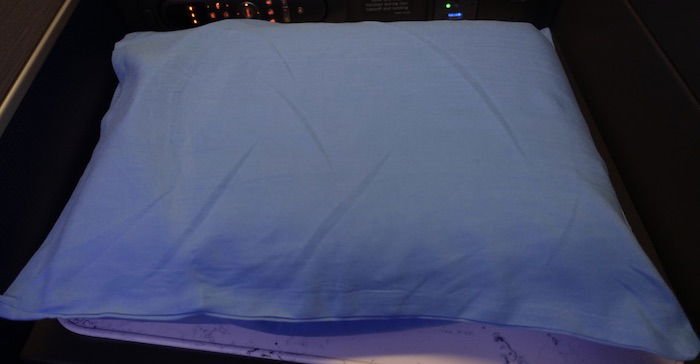 and a mattress cushion.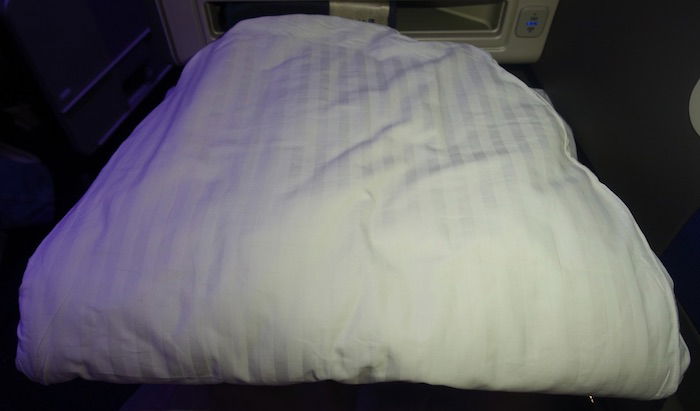 UNITED POLARIS OFFERS SIX PIECES OF BEDDING IN BUSINESS CLASS. THAT. IS. RIDICULOUS.
It's not just about the quantity of the bedding, but the quality is top notch as well. The mattress pad is a legitimate mattress pad, and not just a "sheet," as some other airlines have.
I'm partly kidding when I say this, and partly not, but the amount of bedding United offers is problematic, because there's nowhere to put it. The seat doesn't have much storage, so unless you want to place the bedding on the floor (which doesn't seem sanitary, especially since the pillows don't come in any packaging) or in the overhead bin (which has the same problem, plus the risk of someone else taking them), there's nowhere to put the bedding. Instead everyone's seat just sort of looks like a pillow fortress the entire flight.
Seriously United, well done on the bedding. Very very very very well done. It's time for every other airline in the world to up their game now.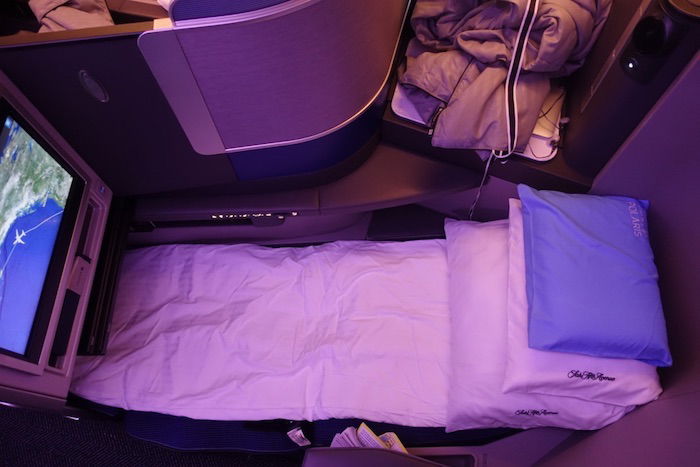 I'll have more on the entire experience soon!
If you've flown United Polaris, what did you make of the bedding — awesome, over the top, or both?