The US electronics ban has been in place for several days now, and we've started to see how airlines are dealing with the ban. Emirates, Etihad, and Turkish have all shared what they're doing to try and minimize the impact this ban has on passengers.
On Tuesday we learned that Etihad will be offering complimentary Wi-Fi and loaner iPads for business class passengers on US-bound flights, as a way of trying to minimize the disruption they face. Well, Qatar Airways is now taking that to the next level.
Qatar Airways will offer business class passengers loaner laptops on US-bound flights. This new feature will be available starting next week, and the laptops can be collected from the gate just before boarding. Customers can download their work onto a USB before boarding.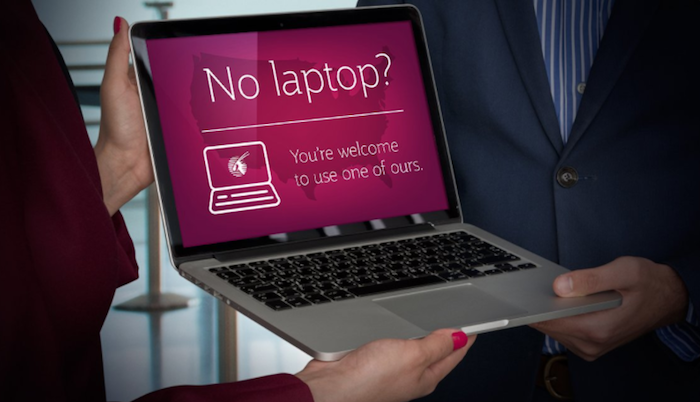 Furthermore, Qatar Airways will offer all passengers on US-bound flights one hour of free Wi-Fi, and a special package of only $5 to stay connected for the duration of the flight. This is only available on the A350 aircraft operating select flights to Boston, New York and Philadelphia, since Qatar Airways' 777s don't have Wi-Fi.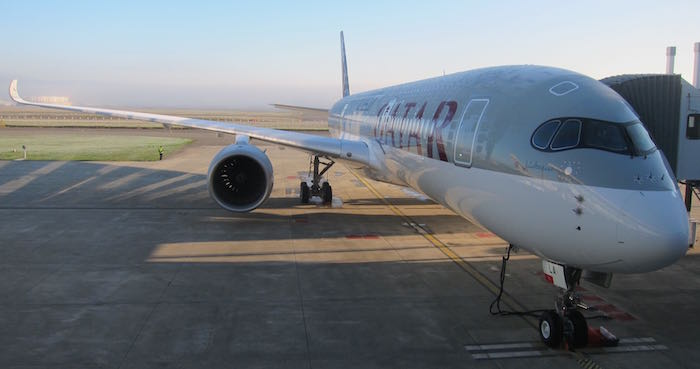 The press release finishes with a quote from Qatar Airways' CEO, Akbar Al Baker, talking about how great Qatar Airways is. It's quite possibly the most Al Baker-esque quote I've ever read, so I have to share it:
Qatar Airways Group Chief Executive, His Excellency Mr. Akbar Al Baker, said; "As an award-winning and global airline we truly appreciate the importance of being able to work on board our aircraft and that is why I have insisted on offering only the best possible solution for our customers. By providing this laptop loan service we can ensure that our passengers on flights to the US can continue to work whilst on-board. This unique ability to offer 'business as usual', above and beyond the competition, is yet another example of Qatar Airways justification for being the 'World's Best Business Class'."

Whilst other airlines have relied on their existing on board offering to comfort passengers we have not rested until we could offer a true solution to our passengers. Our constant innovation and ability to react to changes in the industry is something I am very proud of. The launch of Qsuite, our new business class product just this month, and other announcements soon to come, are testament to our ongoing passion for providing the absolute best for our customers."
Am I the only one who reads the above and pictures him saying it, down to his accent and smirk?
Here's the infographic Qatar Airways provided about how to pass time on your flight between Qatar and the US: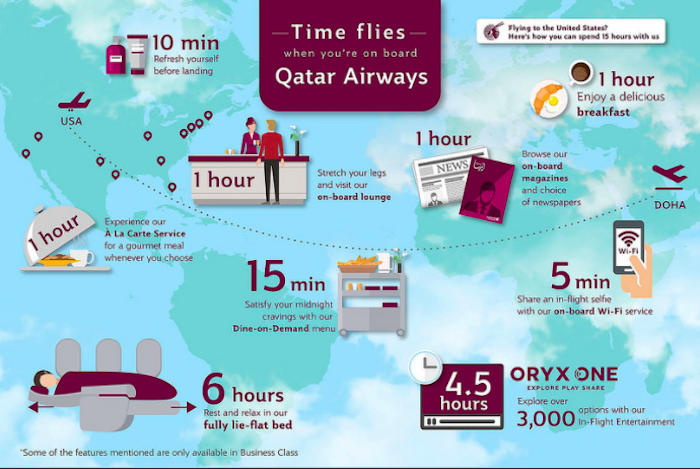 This is of course a very nice way for Qatar Airways to approach the electronics ban. However, do keep in mind that a vast majority of Qatar Airways' fleet flying to the US doesn't feature Wi-Fi. So while I don't want to say a loaner laptop without Wi-Fi is useless, it's certainly of limited use compared to a flight with Wi-Fi.
Furthermore, many business travelers aren't going to be copying confidential data from their secured work computer to a loaner laptop.
Bottom line
It's really impressive to see how quickly the Gulf carriers are adapting to the electronics ban. I was already impressed by them having a proper way to gate check electronics so quickly, but it's great to see them take it a step further. Free Wi-Fi for all passengers, and even a laptop loaner service for business class passengers, is awesome.