Global airline alliances are so two decades ago. Nowadays we're seeing these alliances deemphasized, and in the meantime we're seeing joint ventures and individual strategic cooperations increasing in importance. After all, with how big the global alliances have gotten, there's only so much that the airlines have in common across the board.
Well, Cathay Pacific (a member of oneworld) and Lufthansa (a member of Star Alliance) have just announced a partnership. Here's how they're describing it:
Cathay Pacific Airways, Lufthansa, Swiss and Austrian Airlines, sign code-share and frequent flyer agreement
Shared flights will mean numerous benefits for passengers
Connecting flights via Hong Kong to Australia and New Zealand under same flight number in future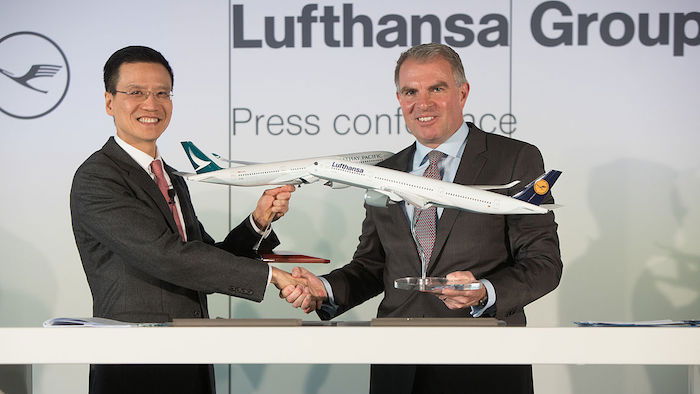 So, what does this look like in practice? Starting April 26, 2017:
Lufthansa, Austrian, and Swiss passengers arriving in Hong Kong (from Munich, Vienna, and Zurich), will be able to travel on Cathay Pacific codeshare flights from Hong Kong to four destinations in Australia and New Zealand (Sydney, Melbourne, Cairns, and Auckland)
Cathay Pacific will codeshare on 14 European flights offered by Lufthansa, Swiss, and Austrian, expanding existing connection opportunities for Cathay Pacific passengers out of Frankfurt, Dusseldorf, and Zurich
There will be some sort of a reciprocal frequent flyer agreement between the two airlines, though the details of that aren't totally clear yet; I suspect the agreement will only amount to reciprocal earning on codeshare routes, and not include redemptions, earning on all routes, etc.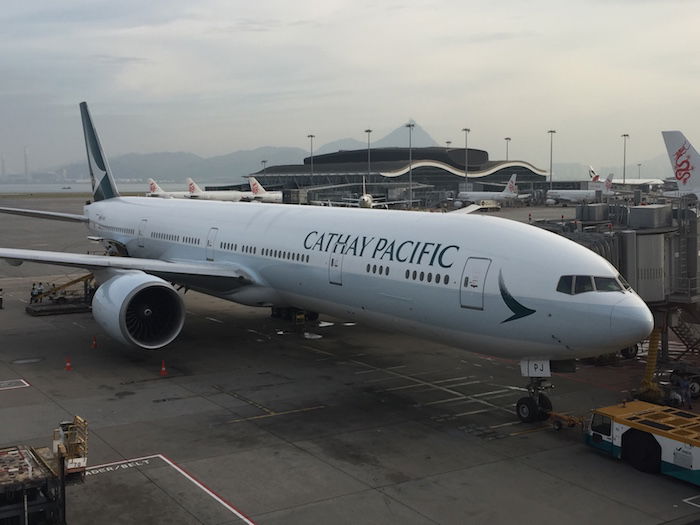 Here's what executives from both airlines had to say about this new partnership:
Ivan Chu, Chief Executive Officer Cathay Pacific Airways, said: "This new codeshare agreement will offer Cathay Pacific passengers enhanced connectivity to destinations in continental Europe through flights operated by Lufthansa, Swiss and Austrian Airlines via our gateways in Frankfurt, Dusseldorf and Zurich. At the same time, Lufthansa Group customers traveling from Europe to Southwest Pacific will have easier access to flights to Australia and New Zealand through our super hub in Hong Kong."

Carsten Spohr, Chairman of the Executive Board and CEO of the Lufthansa Group, said: "Cathay Pacific Airways and the Lufthansa Group, two of the world's leading aviation groups, are forming a ground-breaking partnership. I am particularly pleased because it strengthens our global network of strategic partnerships and further improves our airlines' offering on Asian routes in the interest of our passengers. The code-share and frequent flyer agreement between Lufthansa, Austrian Airlines, Swiss International Air Lines and Cathay Pacific Airways brings advantages for the passengers of all the partners, because the airlines' route networks complement each other perfectly. Cooperation with Cathay Pacific is another key building block in our Asia strategy and supplements existing commercial joint ventures with All Nippon Airways, Singapore Airlines and Air China and other Star Alliance partners in Asia."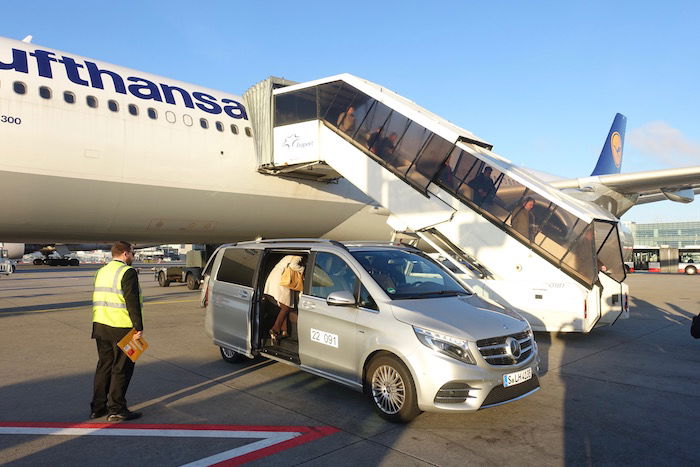 This new partnership makes sense in terms of Lufthansa's lack of access to Australia and New Zealand, and Cathay Pacific's lack of partner airlines at many of their European gateways. However, on some level, the new partnership is a bit odd. Lufthansa and Singapore Airlines belong to the same alliance, and Singapore Airlines serves similar cities in Australia and New Zealand. So I suspect the relationship between the two airlines isn't in fact as cozy as them being in the same alliance would suggest.
Both Cathay Pacific and Lufthansa seem to be more open to new codeshare partners lately:
Bottom line
With the Gulf carriers and global ultra low cost carriers changing the landscape of the industry, airlines are having to get more creative with their partnerships. This new partnership between Cathay Pacific and Lufthansa seems logical, especially given that these two carriers have been struggling quite a bit financially (more so Cathay Pacific than Lufthansa, at least in recent years).
What do you make of the new partnership between Cathay Pacific and Lufthansa?