I can't say I've ever flown Spirit, though I do love their marketing campaigns. And their latest one is pretty brilliant. Spirit Airlines has just announced their "Let Them Wear Leggings" sale, through which they're offering 75% off flights (which doesn't mean a whole lot on Spirit, since they make most of their money through fees). I'm actually not even convinced their fare sales are intended to be fare sales, rather than just opportunities to get free publicity.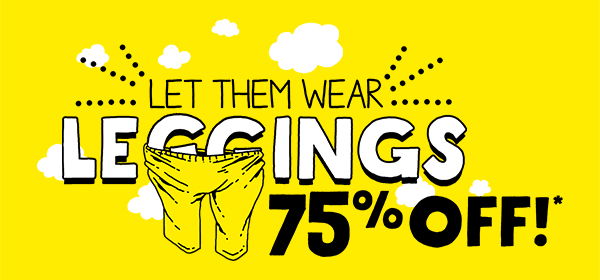 Here's how they describe the sale:
Because of recent headlines, we thought we'd double-check our etiquette atlas. Turns out wearing leggings are not a big deal. We thought everyone knew that, but guess not. Well at least at Spirit, we're united (cough) about letting young girls dress how they want. If you want to fly with us, get your leggings on ladies. Or even gentlemen. No judgments here. Unless you're wearing those new clear-knee mom jeans, then some judgments. But you can still fly with us. Just use this deal so that next time you can buy a complete pair of pants.
Spirit isn't the only airline to capitalize on United's situation. Delta threw some shade at United on Twitter yesterday as well:
Flying Delta means comfort. (That means you can wear your leggings. 😉)

— Delta (@Delta) March 27, 2017
Of course Spirit and Delta are taking the situation totally out of context, though I can't say I blame them.
Marketing campaigns like this from Spirit are nothing new. They've had a "MILF sale" (MILF stands for Many Islands Low Fares, of course):
Following the Anthony Weiner scandal they also had "The Weiner Sale::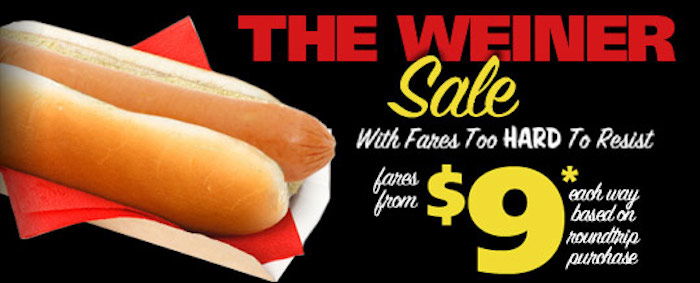 Well played, Spirit!