Last week I wrote about how American was apparently in advanced talks regarding buying a stake in China Southern. Well, it's a rumor no more, as that stake has now been finalized.
Details of the new partnership between American & China Southern
It was announced today that American has committed to making a $200 million equity investment in China Southern, which they claim "creates a strong foundation for a long-term relationship between two of the world's biggest carriers."
This new partnership goes beyond an equity investment:
Later this year, American and China Southern will begin codesharing, and will have an interline agreement that gives passengers access to more destinations in China, North America, and South America
American passengers will be able to access nearly 40 destinations beyond Beijing and more than 30 destinations beyond Shanghai
China Southern passengers will be able to access almost 80 destinations beyond LAX, SFO, and JFK
The codeshare routes are anticipated to include the ability to earn and redeem AAdvantage miles, through-check bags, and to book travel on both carriers on a single ticket
Here's what executives from both airlines had to say about the new agreement:
"China Southern's extensive network within China touches developing and thriving markets that only a Chinese carrier can reach, and they have a reputation and record of excellence," said Robert Isom, president of American Airlines. "We are two of the biggest carriers in the world, and our networks are highly complementary, with the potential to offer China Southern and American customers an unmatched range of destinations in two critical markets for business and leisure travelers. This investment will allow us to build a relationship that will benefit our teams, the communities we serve and the millions of customers around the globe who travel with us each day."

"We're pleased to begin this relationship to better connect two of the world's largest aviation markets and leading economies. Our cooperation has the possibility to create enormous benefits for our industry and customers around the world as we work to offer them more travel options and better value," said China Southern Chairman Wang Chang Shun.
I'm not sure I'd go so far as to say that the two airlines' networks are "highly complementary." American doesn't even fly to Guangzhou, which is China Southern's biggest hub. However, China Southern is a big airline, China Eastern and Delta have already hooked up, and I imagine some other Chinese airlines weren't interested, so the pickings were slim.


China Southern A380, which they fly to LAX
Will this cause American to start service to Guangzhou?
I doubt it. I suspect this partnership will materialize mostly in the form of both American and China Southern "trading" passengers at LAX, SFO, and JFK, and perhaps China Southern will add more US destinations. American wins because they get more traffic on their flights within the Americas, while China Southern wins because they get more traffic on their transpacific flights.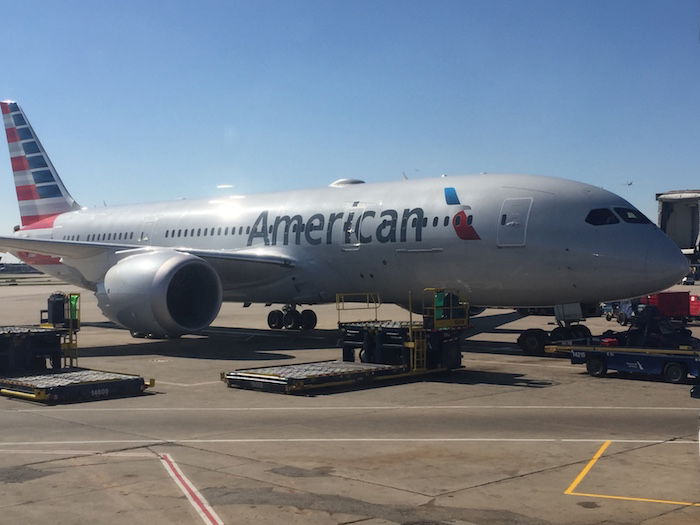 American 787, which is used for flights to China
Will we see full frequent flyer reciprocity between the two airlines?
Probably not. We've seen a lot of new codeshare agreements lately between airlines that might seem like odd couples, and typically they just come in the form of reciprocal mileage earning and redemptions on codeshare routes. Maybe we'll see reciprocal lounge access at some point as well, but I wouldn't expect anything beyond that.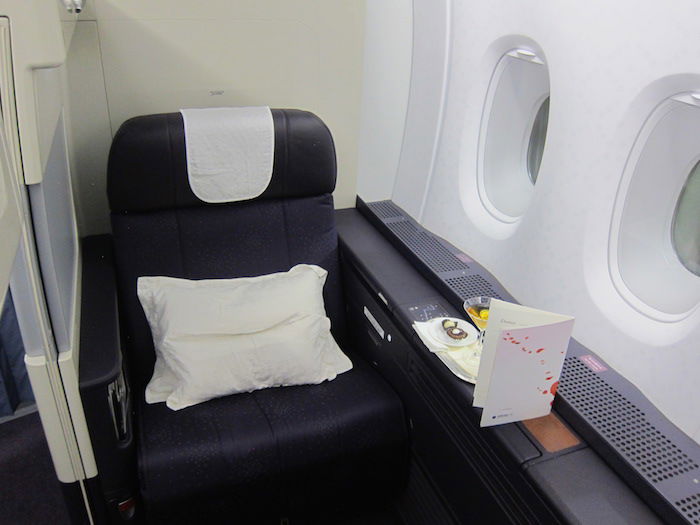 American flyers may soon be able to redeem miles for China Southern first class
What does this mean for American & Cathay Pacific?
While I don't really buy into the theory, a lot of people speculate that Cathay Pacific is leaving oneworld in favor of Star Alliance, and China Southern is leaving SkyTeam in favor of oneworld. Changing alliances is complicated, so I don't necessarily see that happening, though I think it's also not out of the question.
There are rumors of Air China taking a major stake in Cathay Pacific, which could be a catalyst. Again, these are all rumors.
Regardless, this seems like a slap in the face to Cathay Pacific. American and Cathay Pacific also have a transpacific codeshare agreement, and Hong Kong and Guangzhou aren't that far apart (though they are very different markets). Then again, American and Cathay Pacific never had that close of a relationship (American has a transpacific joint venture with Japan Airlines, but not Cathay Pacific).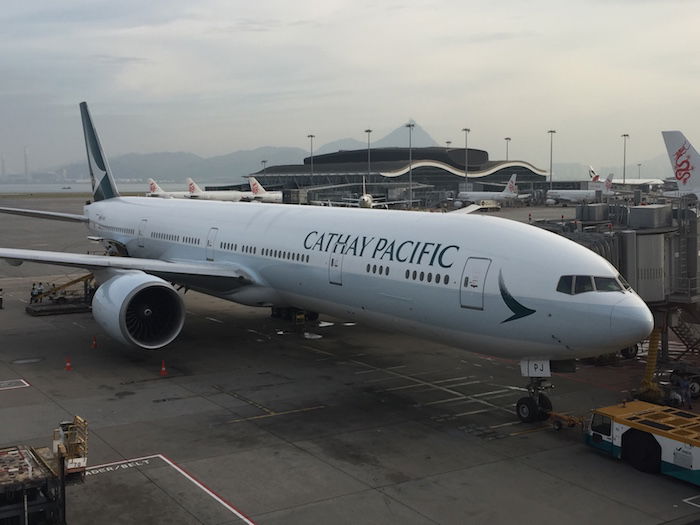 Cathay Pacific 777
Bottom line
The investment as such isn't surprising, and neither is the fact that they'll add a codeshare agreement. It's going to be interesting to see whether this eventually leads American to start flights to Guangzhou, and also to see what it means for American's partnership with Cathay Pacific, if anything.
What do you make of American's investment in China Southern?