Over the weekend I jumped on the opportunity to book a seat on United's brand new 777-300ER between San Francisco and Hong Kong. There was saver level business class award availability on the flight, which seemed like a good opportunity to try the new product only days after it entered international service.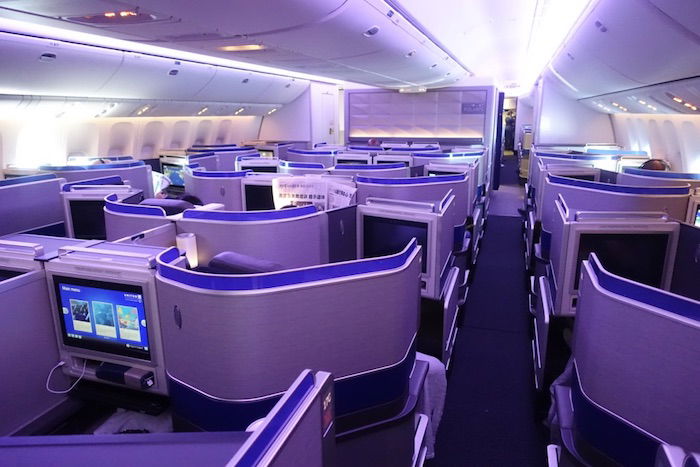 When I saw the availability I pulled the trigger immediately, without even considering how I'd get back to the US.
I was flying from San Francisco to Hong Kong on a Tuesday, arriving at around 7PM on a Wednesday. I have a commitment in the US Friday night, so figured I'd spend a night in Hong Kong and then fly back, or maybe even spend two nights in Asia before returning.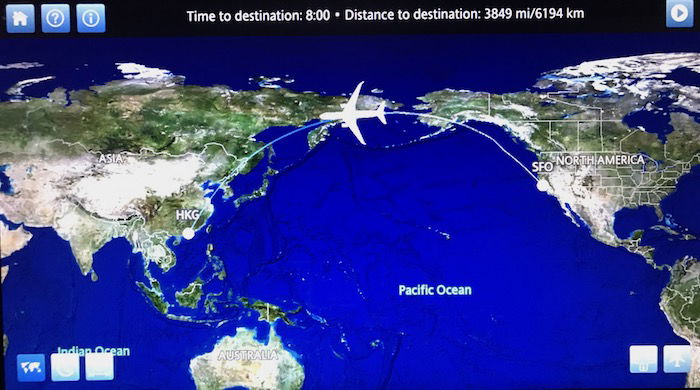 There were a few return options I was considering (all with the intent of reviewing new products):
Flying Singapore Airlines new first or business class on the 777 directly from Hong Kong to San Francisco
Flying Dragonair's A330 first class from Hong Kong to Beijing, and then Air China 747-8 first class from Beijing to San Francisco (these are two of the few international first class products I've yet to review)
Flying Ethiopian business class from Hong Kong to Incheon, and then Asiana A380 business class to Los Angeles (I've reviewed Asiana's A380 first class, but not their A380 business class)
After much consideration, I decided I'd try Singapore Airlines' new business class between Hong Kong and San Francisco. I can't believe I haven't reviewed the product yet. While they also had first class award availability, I figured business class would make a more useful review.
Furthermore, I thought it could be fun to compare United and Singapore head-to-head between Hong Kong and San Francisco in business class.
Singapore's flight from Hong Kong to San Francisco departs at 11:30PM and arrives in the US at around 9PM, so originally my plan was to fly on Thursday night. That would give me a bit over a day in Hong Kong.
But the more I thought about it, I decided I was best off just returning to the US the same night I arrived in Hong Kong — so fly United from San Francisco to Hong Kong, land at 7PM, and then fly Singapore Airlines from Hong Kong to San Francisco, departing at 11:30PM the same night.
Before I try to justify this, let me admit that I'm probably a bit crazy… but I suppose that would be stating the obvious. Even with a flat bed, this is so so so so bad for me. But I keep doing it.
Why did I decide this made the most sense? Because I typically stay mostly on US east coast time no matter where in the world I am. I figured that if I returned the following day, I'd be awake in my hotel working until about 2AM, then I'd probably be awake by 7AM (just due to jetlag), and then I'd probably struggle to nap the rest of the day.
Crazy as it sounds, I figure this itinerary minimizes my exhaustion, in a way. This way I can work at the airport for a few hours (fueled by plenty of coffee, of course), and then eventually pass out on the Hong Kong to San Francisco flight.
I take a lot of crazy trips, but flying leaving from San Francisco to Hong Kong at 1PM on a Tuesday and returning at 9PM on a Wednesday is especially crazy even by my standards.
When I arrived in Hong Kong I had to go to the Singapore Airlines transit desk to get my boarding pass. They asked for my inbound boarding pass, which I presented them.
"Sir… you are coming from… San Francisco?"
Rather than try to justify myself, I just smiled and said "yes." The agent and her colleagues exchanged a few words quietly, and issued my boarding pass, though they did look at me like I was from another planet.
And that reaction pales in comparison to when I called my mom yesterday morning and explained I was going to Hong Kong for just a few hours. You'd think she would be used to it by now.
I guess I'll find out later tonight whether or not I regret my decision.