Four Seasons has just started accepting reservations for its new Naviva property in Punta Mita, Mexico, which might on balance be the most expensive Four Seasons property in the world.
Basics of Four Seasons Naviva Punta Mita
Naviva, a Four Seasons Resort, Punta Mita, is now accepting reservations for stays as of December 1, 2022. Four Seasons Punta Mita is one of the brand's most popular resorts in North America, and that complex is expanding with the introduction of 15 luxury tents, which will be spread across 48 acres.
Four Seasons Naviva will be nestled in the forests of Riviera Nayarit, with views of the Pacific Ocean. The experience goes beyond the very cool accommodations, though, as this isn't just some hotel rooms being added to an existing hotel.
While guests will have access to standard Four Seasons Punta Mita facilities, the Naviva property also has its own amenities, like a flexible all-day dining restaurant, a pool, an outdoor gym, a spa treatment room, and more. Furthermore, this will be a much more customized experience — ahead of arrival, each Four Seasons Naviva guest will be matched with a personal guide, who will create a customized itinerary for their stay.
Naviva's 15 luxury tents will be in one of two categories:
Tents will feature 1,259 square feet of indoor & outdoor space
Grand Tents will feature 1,604-1,722 square feet of indoor & outdoor space
As you can see based on the below pictures, even the term "luxury tents" is pushing it in terms of how much you'll be roughing it. 😉 I'd say "tented villas" might be a more accurate descriptor.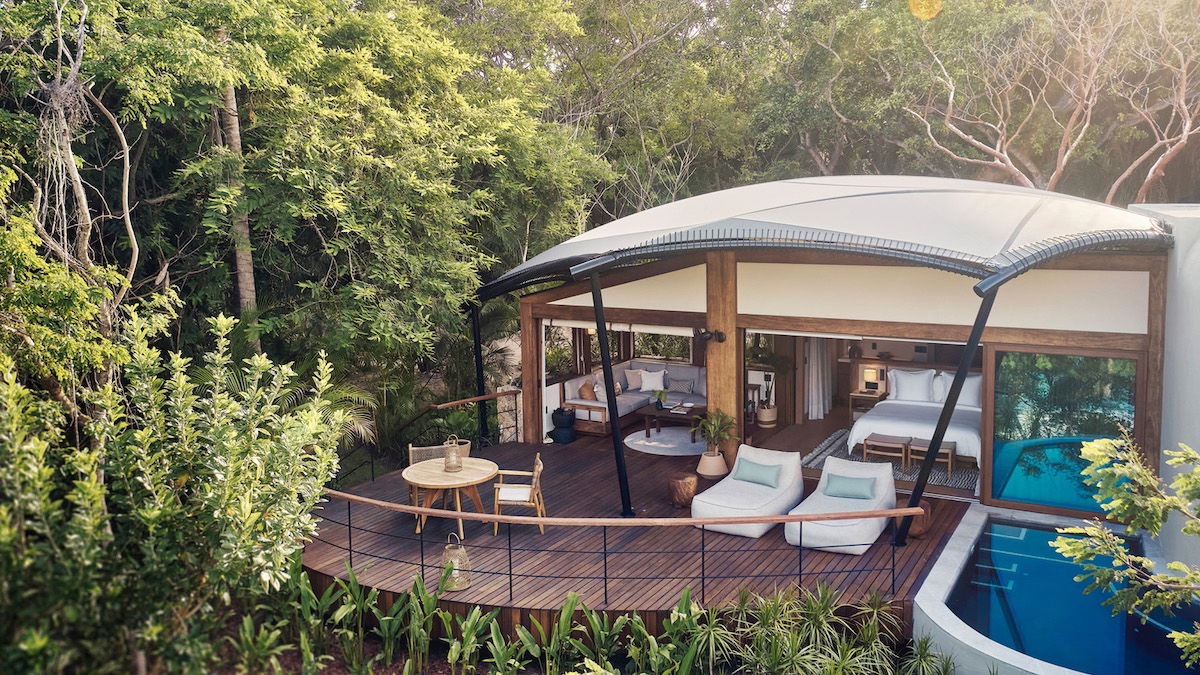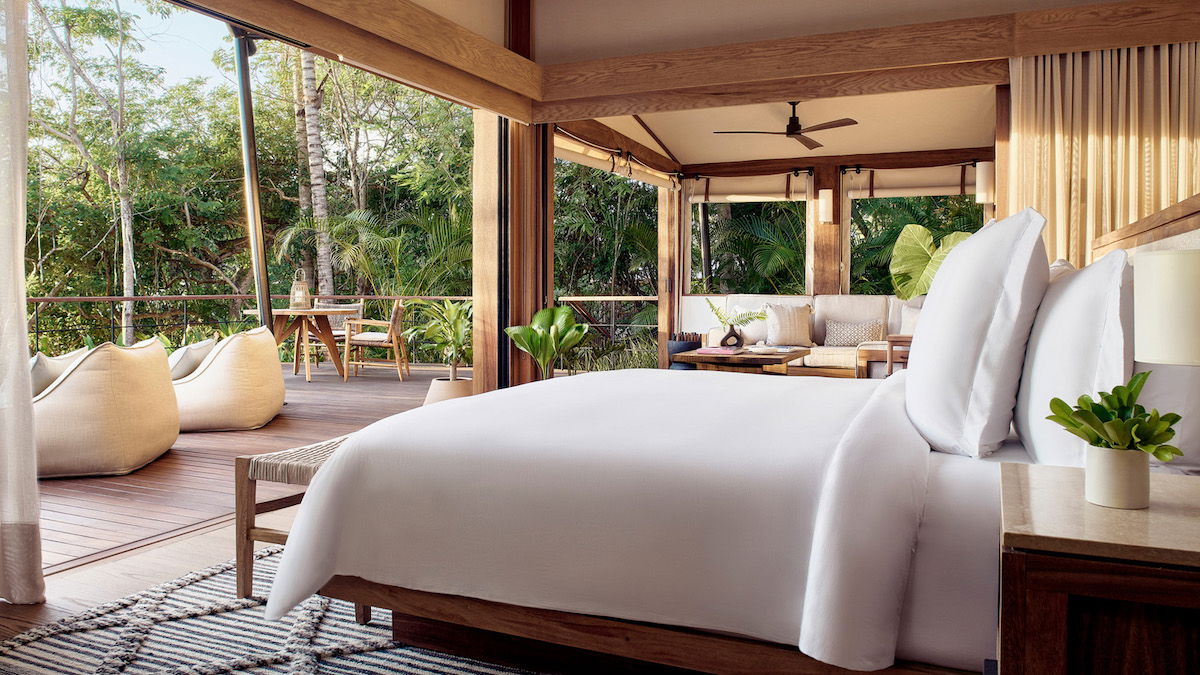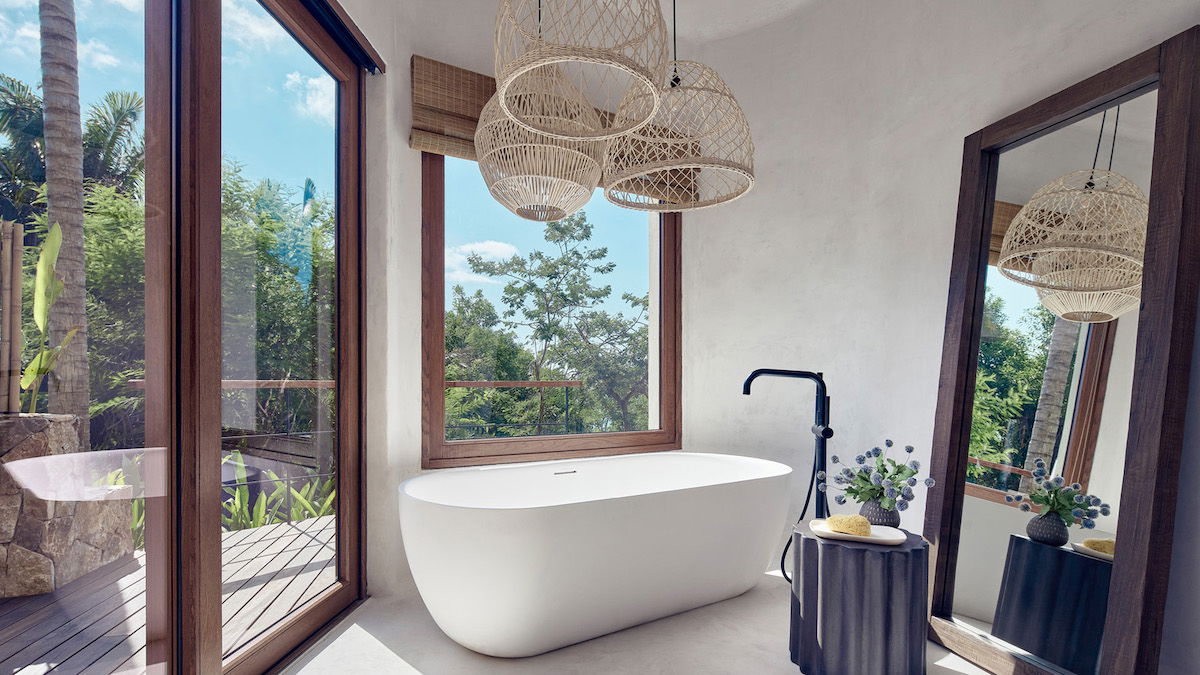 Four Seasons Naviva rates & how to book
What are rates like at the Four Seasons Naviva? While they fluctuate, I think entry level rates here might just be on average the highest of any Four Seasons property in the world. Admittedly the luxury hotel market is really hot right now, and with the US having lifted the international testing requirement, people are even more excited to travel internationally.
As of now it looks like entry level "tents" at Four Seasons Naviva start at $3,950-4,250+ per night for most of the year, with the larger tents costing an extra $1,000 per night.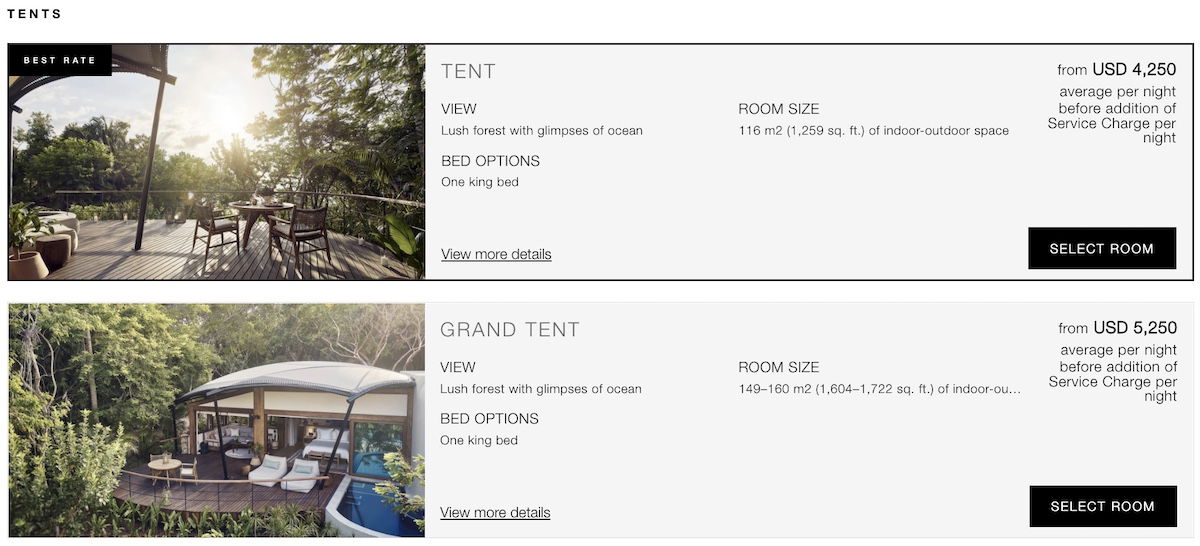 If you're going to book this hotel (or any Four Seasons), you absolutely should book through a travel advisor who is affiliated with Four Seasons Preferred Partner. With this program, eligible travel advisors can add value to your stay without it costing you extra. They can add perks like complimentary breakfast (including via in-room dining), a hotel credit, an upgrade subject to availability, and more.
Best of all, Four Seasons Preferred Partner can generally be combined with any rates you'll find directly with Four Seasons. For what it's worth, the upgrades through this program are also prioritized over upgrades through other programs, so you'll want to use Preferred Partner over a program like Virtuoso or Amex Fine Hotels & Resorts. Ford is always happy to help with Preferred Partner bookings, and can be reached at [email protected]
Bottom line
Four Seasons Naviva is Four Seasons' newest property in North America. In reality this is a property within the Four Seasons Punta Mita, but it sure offers unique accommodations and new amenities. There will be 15 tents spread across 48 acres, with the hotel having its own restaurant, pool, spa, and more.
Four Seasons has a really loyal following, so I imagine there will be no issues filling up these few rooms, even with this steep pricing.
What do you make of the Four Seasons Naviva property concept?