I hope everyone is having a great weekend! We're going to be making some minor site changes overnight, so it's possible that you won't be able to comment for a few hours. Hopefully things will be back to normal by tomorrow morning, though other than that this shouldn't impact the user experience. Thanks for your patience.
On the points and travel front, this week we learned when Marriott's new loyalty program will launch, Air Canada announced their desire to acquire Aeroplan, the Amex Blue Business Plus got a new public welcome bonus, the Citi AAdvantage Executive Card got a bigger welcome bonus, and more.
With that out of the way, here's a recap of this week on the blog:
Featured Stories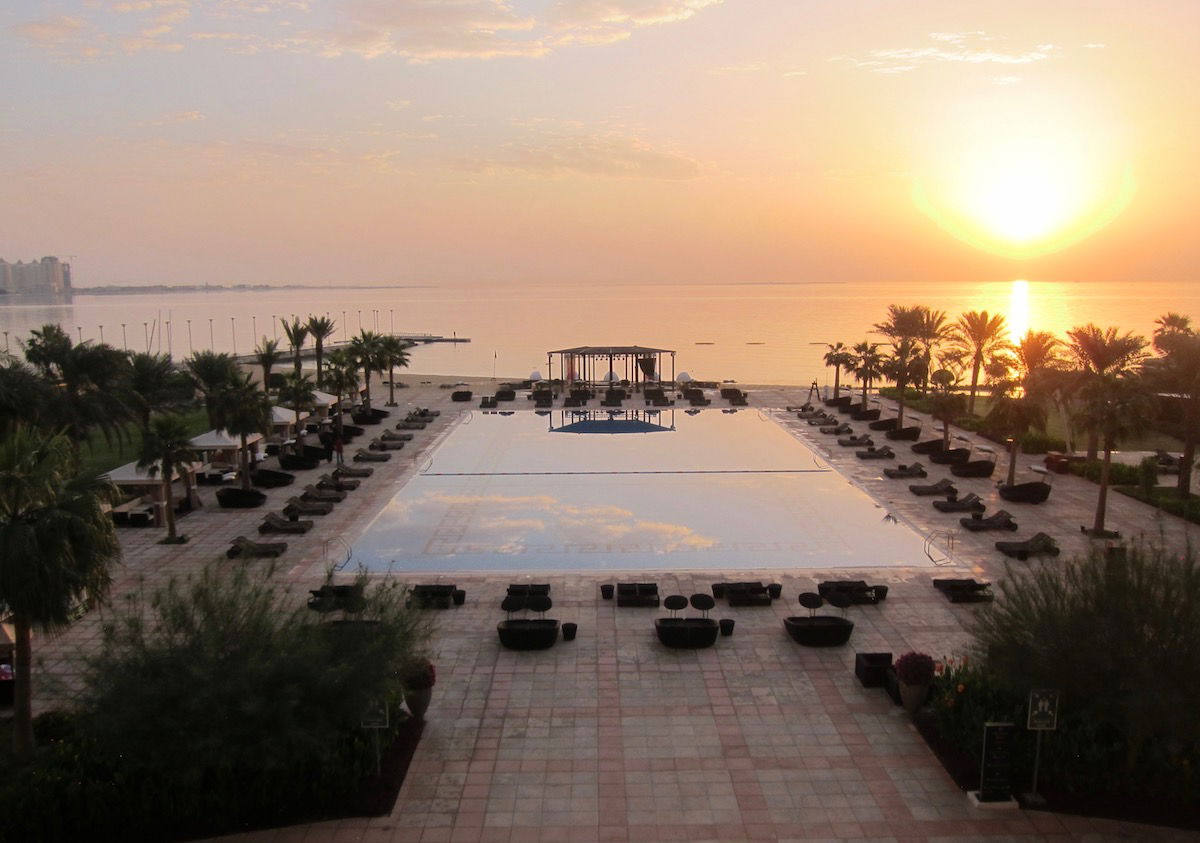 Marriott's takeover of Starwood closed nearly two years ago, though Marriott has been taking their time with integrating Marriott Rewards and Starwood Preferred Guest. As a Starwood loyalist I'm happy to see this, since I like "my" Starwood to be independent for as long as possible. For now we have the best of both worlds, since the two programs offer points transfers and status matching, while still maintaining the attributes of the individual programs.
Then this April we learned that Marriott would be introducing a new loyalty program as of August 2018, which would be replacing Marriott Rewards, Ritz-Carlton Rewards, and Starwood Preferred Guest.
The catch is that up until now we haven't known when in August the programs will actually combine. We've even been getting some mixed signals. We know changes are coming to SPG Amex Cards as of August 1, and changes are coming to Marriott Chase Cards as of August 26, but we haven't known about the program itself… at least up until now.
---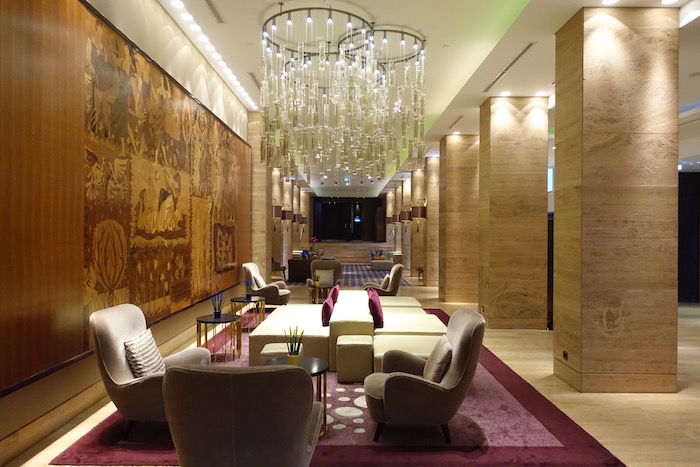 Last week I wrote a post about the hotel credit cards that offer free night certificates, either as an annual benefit, or as a reward for reaching certain spend thresholds. In many cases these anniversary free night certificates can more than justify the annual fees on cards, given that they can be redeemed at some great hotels.
One of the other awesome things about some credit cards is that they can make it easy to earn status. Nowadays it's possible to earn top tier elite hotel status with several hotel credit cards, and the opportunities to earn status with credit cards keeps improving.
So in this post I wanted to look at all the ways you can use US-issued credit cards to earn elite hotel status. In some cases you get status just for having a card, and in other cases a certain amount of spend is required.
---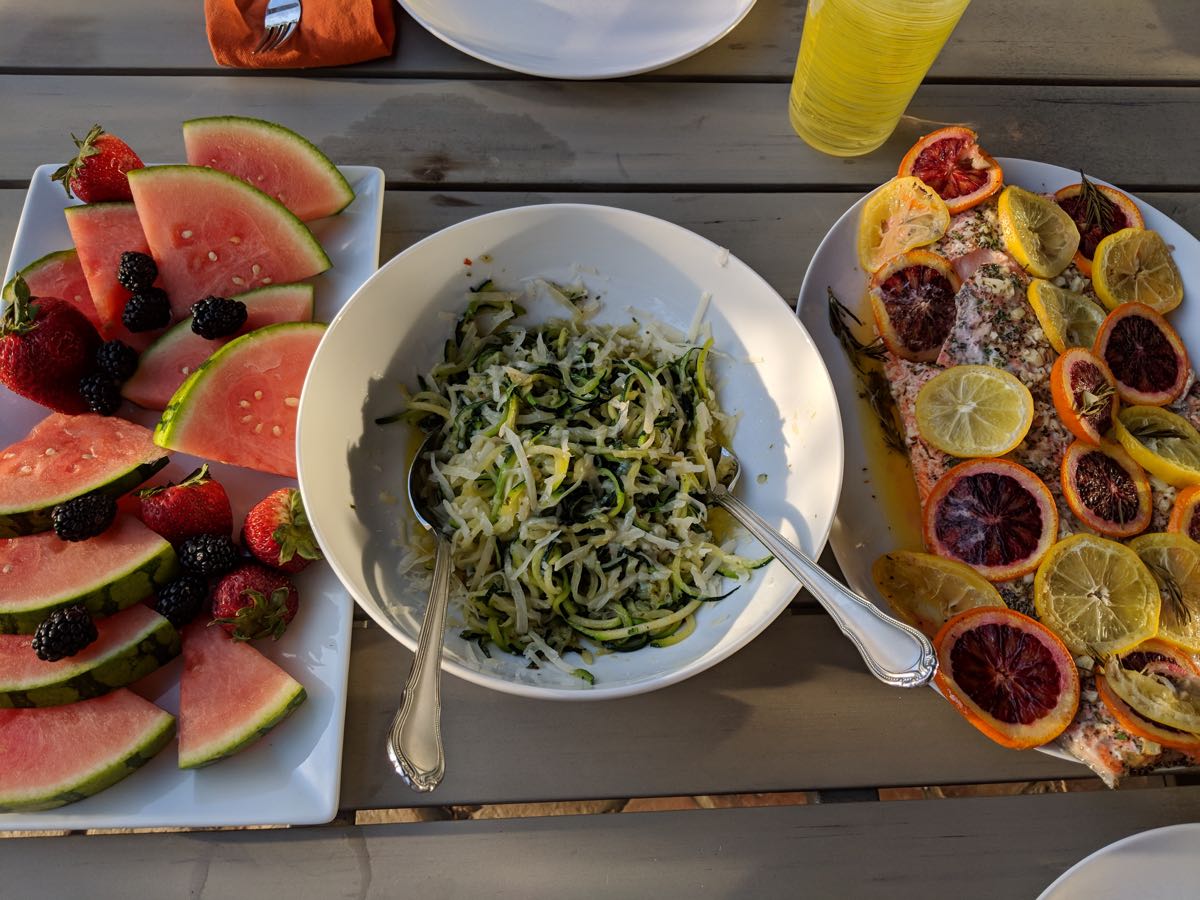 When I think about the amount of money my parents spent at Kroger to feed me when I was a kid, I almost feel bad they weren't earning miles and points. With all the food I ate — and all they had to put up with, they deserved a holiday courtesy of award travel. Hopefully, they'll forgive me after a business class trip on ANA to visit my brother in Japan.
Anyway, this got me thinking about how much families, or big eaters like me, spend on food each week. Sure, some of that spend is done at restaurants but I'd venture that much of it is spent at a grocery store.
With that in mind, I wanted to discuss what I think are the best credit card options when buying groceries.
---

TIPS: Earning Miles & Promos
The Hotel Credit Card With The Best Welcome Bonus
Promotional Iberia Avios Can Now Be Transferred To British Airways
Amex Blue Business Plus Rewards Points — Can They Be Transferred To Airlines?
Earn 50% Bonus SkyMiles For Select Partner Activity
New Restrictions For Marriott And Starwood Credit Card Welcome Bonuses
Hilton Extends Double Points Promotion Through September 9, 2018
Best Cards For Grocery Stores And Supermarkets [2018]
Amex Premier Rewards Gold Card [In-Depth Review]
Chase Ink Card Extended Warranty Protection
Amex Blue Business Plus Limited Time 10K Welcome Offer
Earn Lots Of Bonus Miles For Apple Purchases Today
Why I Don't Use Rocketmiles Or Kaligo When Booking Hotels
Excellent Business Class Fares Between Japan and Australia
Are You Eligible For The Citi AAdvantage Executive Card?
New 75K Bonus On My Favorite Airline Credit Card
Save On Qantas Flights With Amex Offers
Great New Airline Shopping Portal Bonuses
24 Credit Cards That Give You Hotel Elite Status
Buy United Miles With A 100% Bonus
Why You Should Consider Upgrading Your Ink Bold & Ink Plus Cards
TRICKS: Redeeming Miles
BOOK NOW: Business Class Award Seats On The World's Longest Flight!
Yay: The Flying Blue Award Calendar Is Back!
Book Now: New IHG PointBreaks Hotels For Stays Through September 30, 2018
Aeroplan Offering 30% Bonus On Hotel Points Transfers, With A Major Catch
My Theory On How Marriott Will Handle Existing Travel Packages
TRAVEL With Ben (Lucky)
Do You Leave Online Reviews For Accommodation When You Travel?
The Credit Cards I Use For Each Major Bonus Category
How I Justify Over $2,800 In Credit Card Annual Fees
SO COOL: Flying To The Canadian Arctic Is Easier Than I Thought
Is The Qantas Lounge LAX Overrated?
American Airlines Still Serving Disgusting "Lobster Sandwich"
REVIEWS & Trip Reports
Review: EasyJet A320 Milan To Santorini
Review: Park Hyatt Milan
NEWS & Updates
Sri Lanka's Deserted $200 Million International Airport
Royal Air Maroc Wants To Fly To Miami As Of April 2019
The Former US Embassy In London Is Being Converted Into To A Luxury Hotel
Priority Pass Restaurant Concept Expands To Indianapolis & Greenville-Spartanburg
Hyatt Interested In Acquiring NH Hotels
What Airline Will Lease Hi Fly's First A380?
Delta Likely To Fly To Mumbai Out Of Atlanta
What Would Aeroplan's Independent Future Look Like?
United's Gaslighting Continues: Carry-On Fees Are For Customers' Benefit
American Brings Back Carry-Ons For Basic Economy Fares
Aeromexico Tries To Buy Back Their Loyalty Program With A Lowball Offer
Swedish Student Buys Plane Ticket To Stop Afghan Man From Being Deported
Marriott's New Loyalty Program Launches August 18, 2018
British Airways Launching Flights To Pittsburgh
Audio: Aer Lingus Pilot & JFK Air Traffic Control Get Into Argument
What Would Air Canada Buying Aeroplan Mean For Consumers?
WOW: Air Canada Wants To Acquire Aeroplan
WestJet Premium: Coming Fall 2018
Uzbekistan Airways Retires Last Ilyushin IL-114
Surprising: Qatar Airways Launching Flights To Gothenburg, Sweden
Qantas Will Begin 787 Dreamliner Flights To Hong Kong
Etihad Introduces New Acqua Di Parma Amenity Kits
Surprising: United Airlines Eases Onboard Photography Policy
FlyDubai Will Operate Some Emirates Flights This Winter
Air Belgium Continues To Reduce Frequencies To Hong Kong
The Emirates Lounge JFK Is Finally Reopening
Ouch: American Reconfiguring 787-8s With Just 20 Business Class Seats
Video: China Airlines 747 Touches Down In Grass, Performs Go Around
---
I hope everyone has a great rest of the weekend!