This is quite a week for Aimia. Aimia is the parent company of Aeroplan, which is Air Canada's spun off loyalty program. The contract between Aeroplan and Air Canada expires in 2020, and yesterday Air Canada made an offer to acquire Aeroplan at the cost of $250 million in cash, plus assuming the liability for $2 billion worth of miles.
Aimia acknowledges that they've received the offer and have been in discussions with Air Canada. Personally I wouldn't be surprised to see them accept the deal (or negotiate and come to some sort of an agreement), given that I question the viability of an independent Aeroplan.
Aeroplan isn't the only company that Aimia owns, as they're also involved in some other loyalty programs. For example, Aimia also has a 48.9% stake in Premier Loyalty & Marketing (which owns Aeromexico's Club Premier loyalty program), while the other 51.1% is owned by Aeromexico.
Just a day after Air Canada's offer for Aeroplan, Aeromexico has made an offer for the 48.9% stake in Premier Loyalty & Marketing that Aimia owns. In other words, Aeromexico wants to take full ownership of their loyalty program, and they've informed Aimia that they don't plan on renewing the contract beyond the current expiration date of 2030.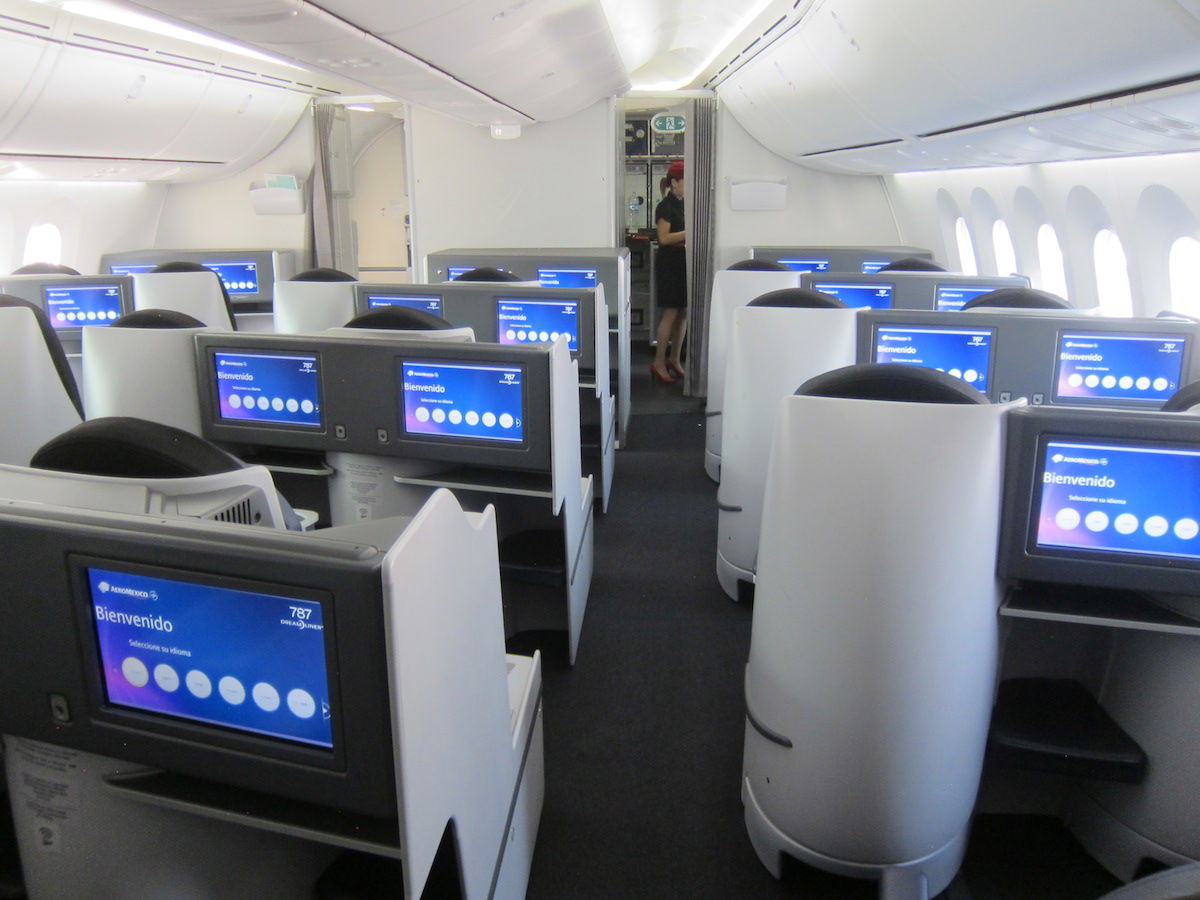 Aeromexico's offer is for 180 million USD, and Aimia has immediately rejected that offer, "as it believes that its stake in PLM is worth significantly more than the offer price, which reflected no improvement whatsoever to the terms previously proposed by Aeromexico to Aimia in prior discussions between the parties."
For context, Premier Loyalty & Marketing generated earnings of 77.4 million USD in 2017. Given that the current contract goes for another 12 years, and presumably they see opportunities to generate more profits over time in this space, that does indeed seem like a low offer.
Aeromexico said that this represents an annualized rate of return of 18% for Aimia, and that launching an IPO for PLM isn't going to happen:
"For this reason it is Aeromexico's view that the best long-term solution for all stakeholders is for Aeromexico to acquire the equity stake currently held by Aimia."
Club Premier has over 3.7 million members, so while it's not quite as big as Aeroplan, it still has the potential to grow significantly over the coming years.
I do find the timing of all of this interesting. Was Aeromexico following Air Canada's offer so closely because they figured that Aimia would be more likely to unload a lot of their assets at once, or…? If anything, it seems to me that it's less likely they'd accept this offer from Aeromexico (where they still have a lot of revenue potential) right after receiving a much fairer offer from Air Canada.
I think it's safe to say that at this point spun off airline loyalty programs are a thing of the past. Well, at least until the next recession when airlines need fast cash…