Some of you may remember the story I wrote last year about the "lobster roll" I was served on an American Airlines flight between Los Angeles and New York. Well, I have an update on this, because I ordered the same dish on a flight a couple of days ago.
American's infamous "lobster roll"
Last August I flew from Los Angeles to New York in American's premium transcon A321 business class, and I decided to pre-order a lobster roll, mainly because I was intrigued by how well an airline like American could execute that. Here's what I was served: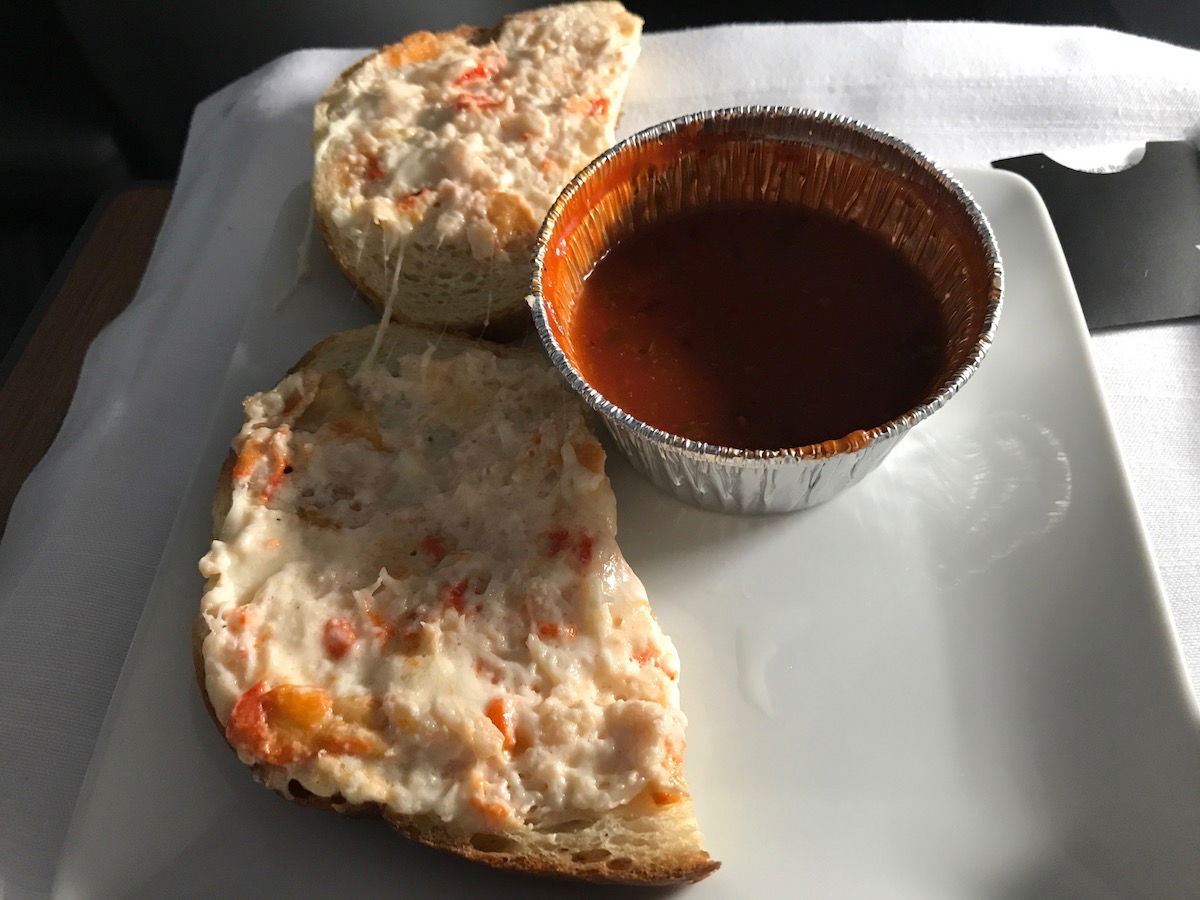 Ummm:
This doesn't look like any lobster roll I've ever had
Whatever it is that they're trying to serve, it looks awful
I specifically clarified with the flight attendant that this was the lobster roll, and she confirmed it was. Later on during the meal I asked her again if this was in fact the normal lobster roll, and she responded with "you got lucky, we ran out of the business class ones, so that's the first class lobster roll."
After the fact American reached out and clarified that I had been served the "lobster grilled cheese with tomato soup." Even so, yuck, yuck, yuck.
The story had appeared in the NY Post, and American issued the following statement:
"We apologize to Mr. Schlappig for his experience. During his flight, he was served the lobster grilled cheese with tomato soup instead of the lobster roll. The meal he was served is not up to our standards and we have shared his feedback with our teams for review."
American's lobster sandwich is still on the menu
For my recent flight from New York to Los Angeles I saw online that the "grilled lobster and cheese sandwich" was still on the menu. I know, it's pure insanity to order the same thing and expect different results. But American did issue a statement saying that the meal I was served was "not up to [their] standards," so I wanted to see how it had changed. Surely a year is plenty of time for them to update their standards, right?
Here's the menu for the flight, for the record (I find it a bit odd that they serve scones and a fruit smoothie before landing on a flight that lands at 12:50AM — I guess they have the same menu on this flight as on redeyes).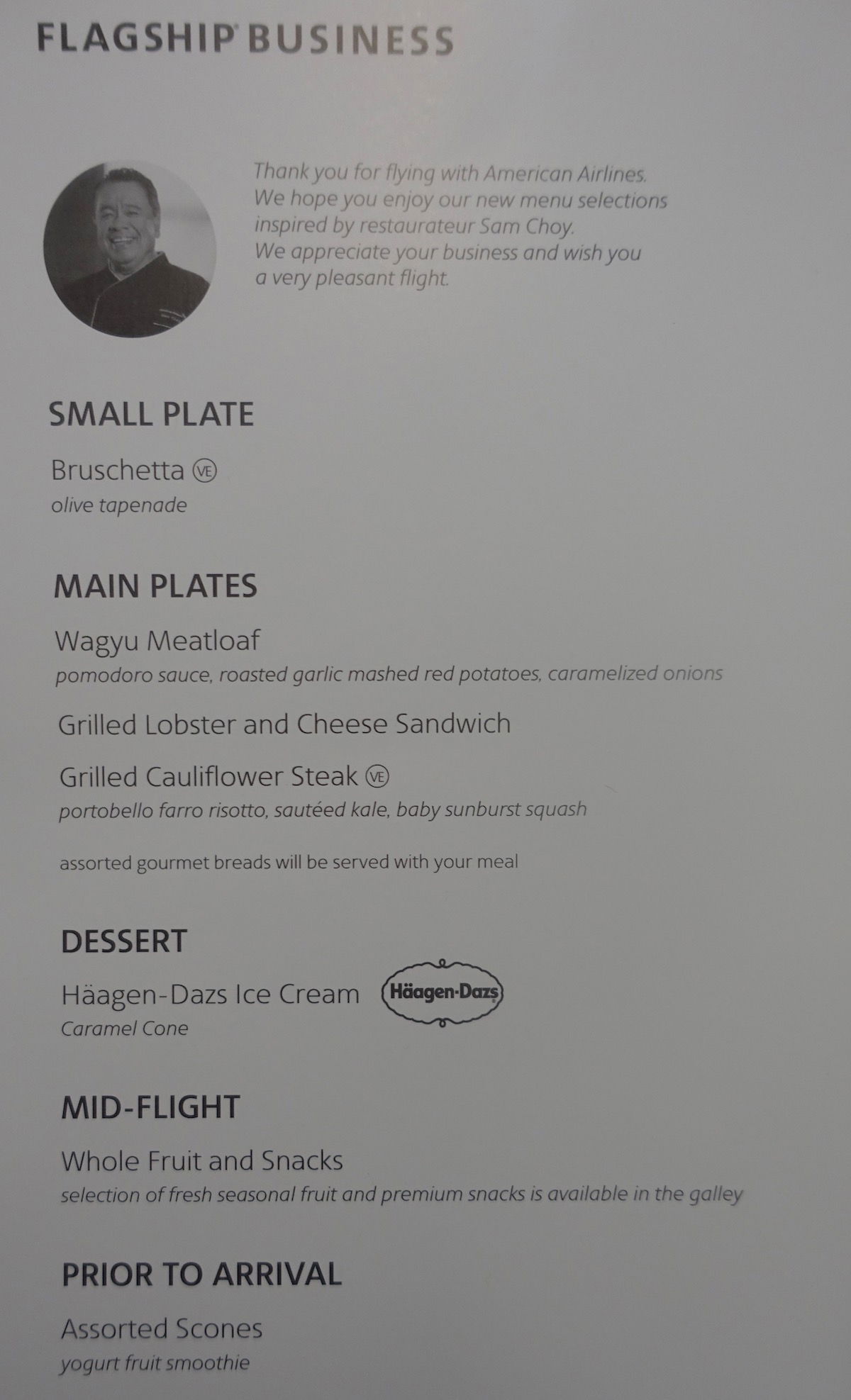 And here's the meal: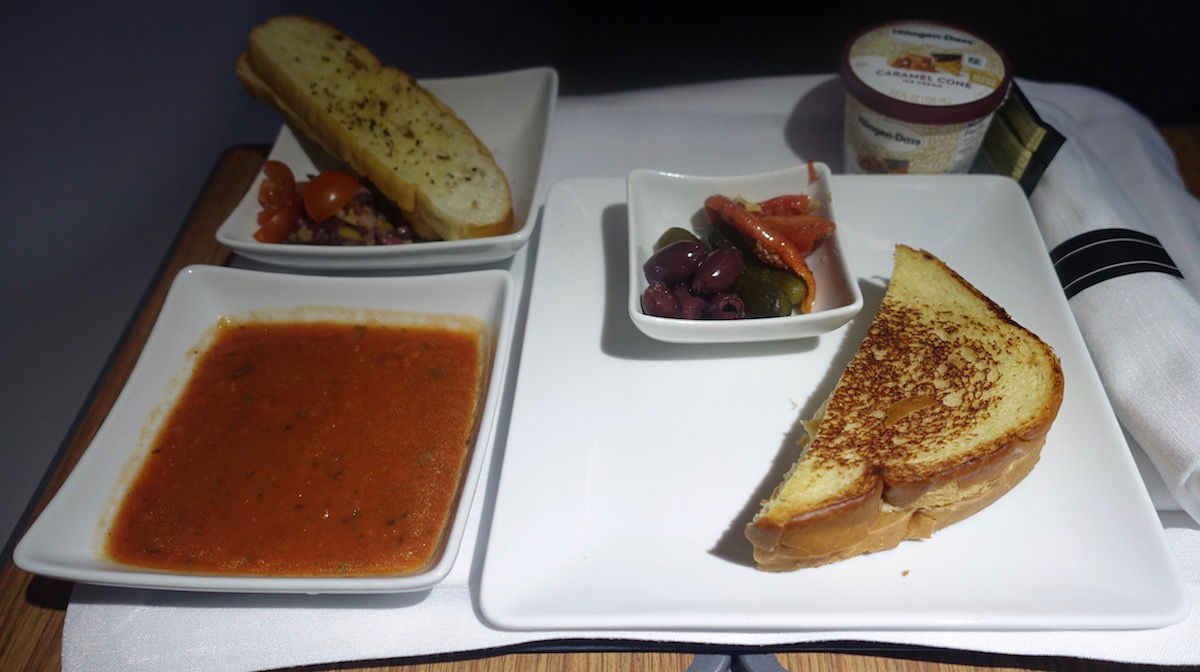 Okay, on the plus side, at least the tomato soup was served in a bowl this time, rather than in an aluminum ramekin. So American gets points for that.
But the sandwich itself? Well, it had even less between the two slices of bread than last time, which is probably a blessing, since you know it's not going to taste good. The lobster (well, the very little lobster on there) tasted like some sort of canned cat food, while the cheese didn't exactly taste high quality either.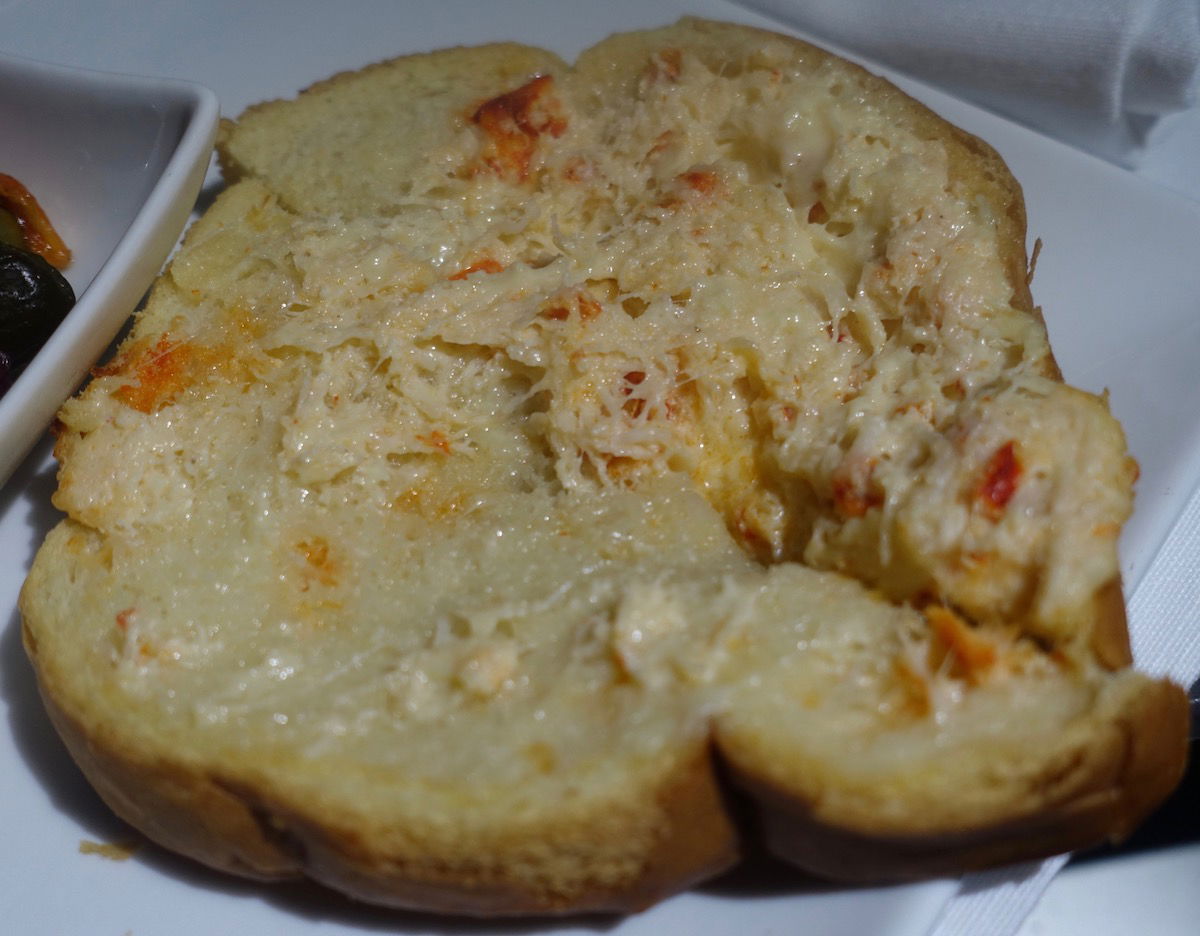 So yeah, I'm going to continue to give this meal a pass in the future. On the plus side, American's Flagship Bridge Dining at JFK is excellent, so I'll simply eat before the flight and sleep the whole way.
The "wagyu meatloaf" sounds just as unappealing as the lobster sandwich to me, so I guess I'd choose the "cauliflower steak" in the future, if I were to eat.
Bottom line
I really wish airlines would serve more realistic meals. American obviously has very low catering budgets, so why put wagyu and lobster on the menu, both of which are among the most expensive things out there, if done correctly.
After having had basically the same meal again, I suspect the reason the meal wasn't previously up to American's standards was because of the aluminum ramekin, and I guess at least they fixed that. 😉