Between 1938 and December 2017, the US Embassy in the United Kingdom was located at Grosvenor Square, London.
During the Second World War, President Eisenhower established a military headquarters at the square, during which time it was nicknamed "Eisenhower Platz."
While the Embassy has moved around buildings over the years within the Grosvenor Square complex, for the last fifty years it has been the London Chancery Building, as shown below.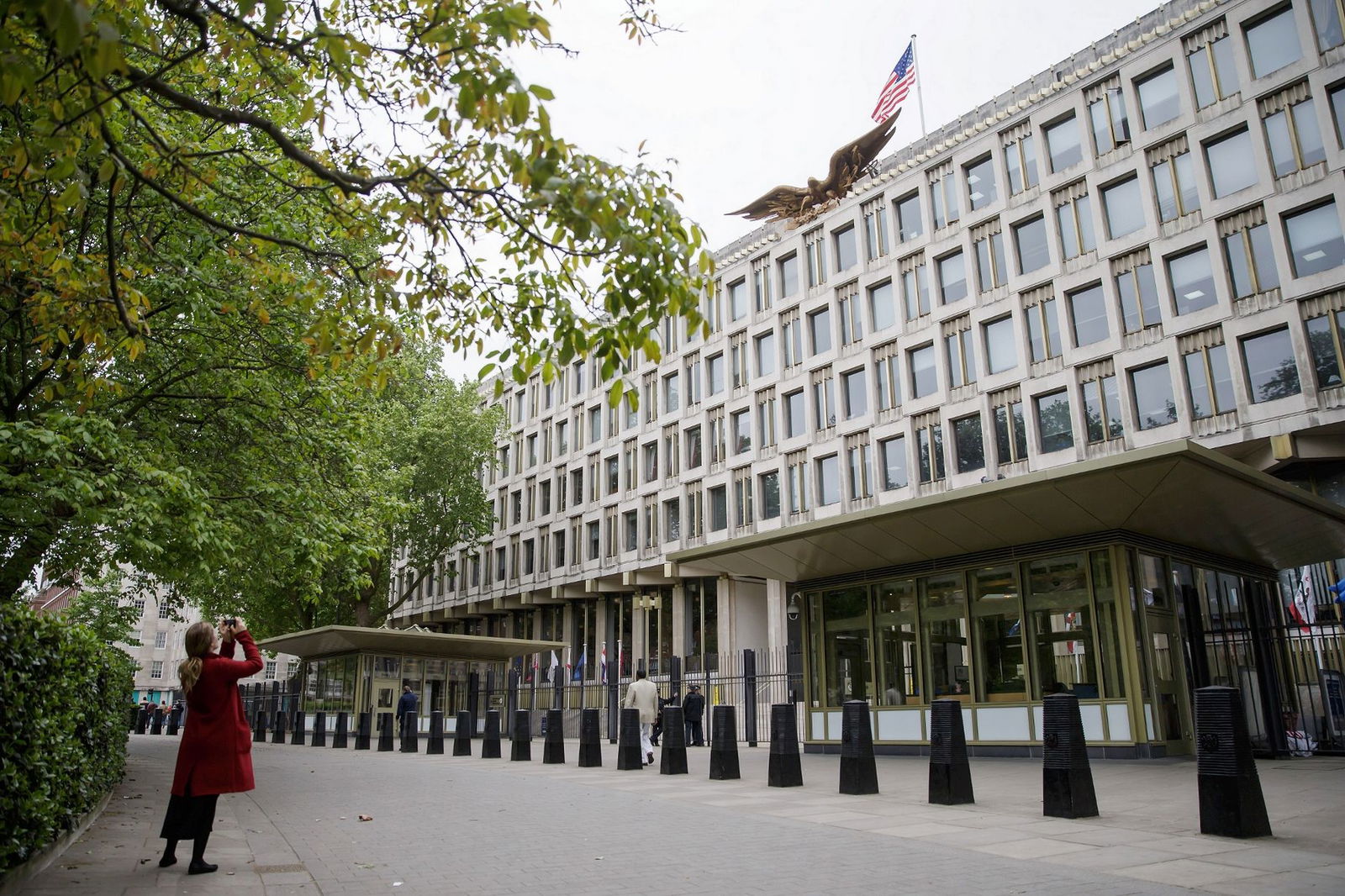 Late last year the Embassy moved to new, larger, custom built premises at 33 Elms Lane (also in London) which is the largest US Embassy in Western Europe.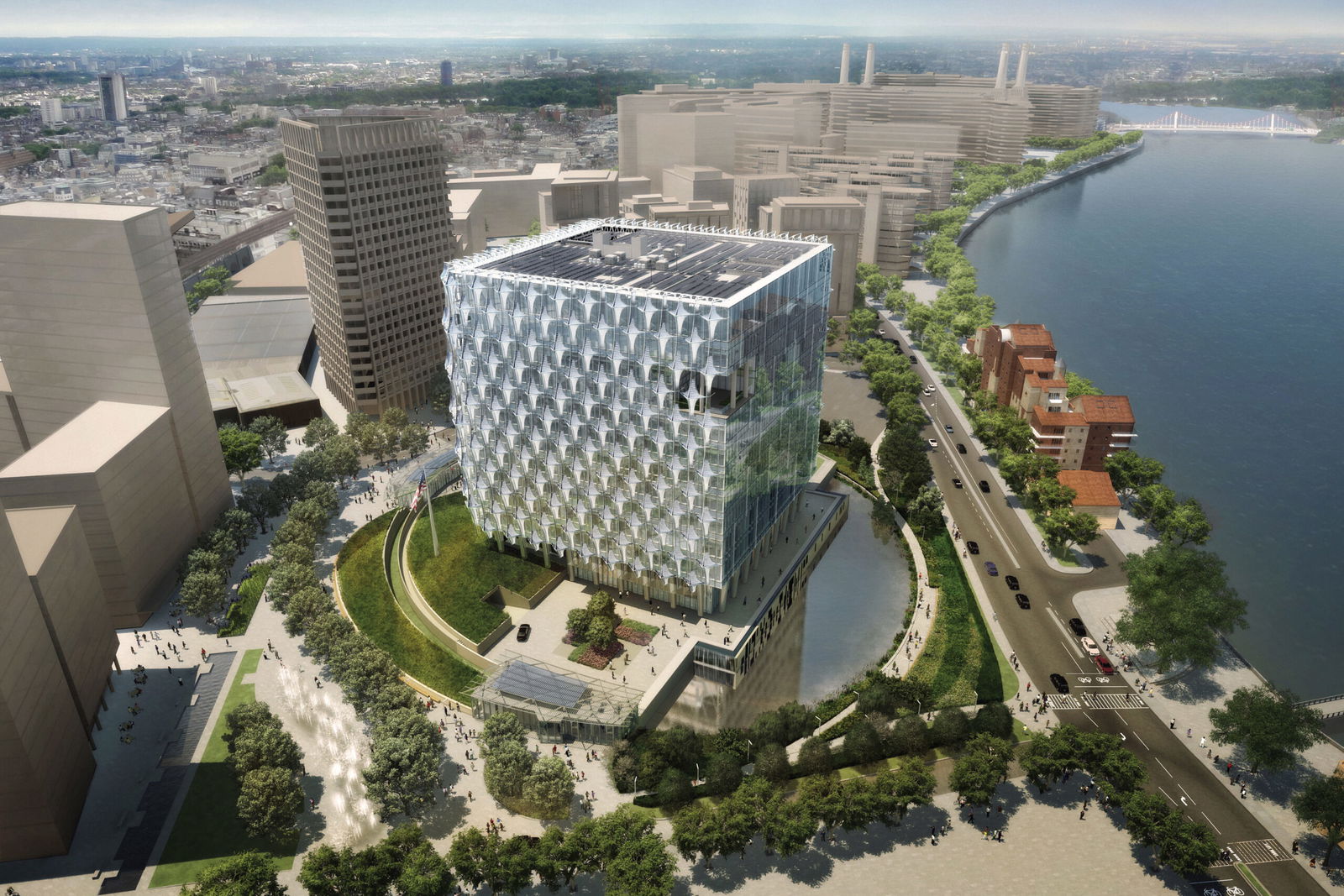 So what is happening to the Grosvenor Square building?
Well, the London Chancery Building was purchased by the Qatari Royal Family, via their property development company, Qatari Diar. The Qatar Government owns and develops a surprisingly large amount of commercial property in the United Kingdom.
They are in the process of converting the property into a luxury, 137-room hotel with five restaurants, six retail units, a spa, and a ballroom accommodating up to 1,000 guests. The property will operate as a Rosewood Hotel once complete.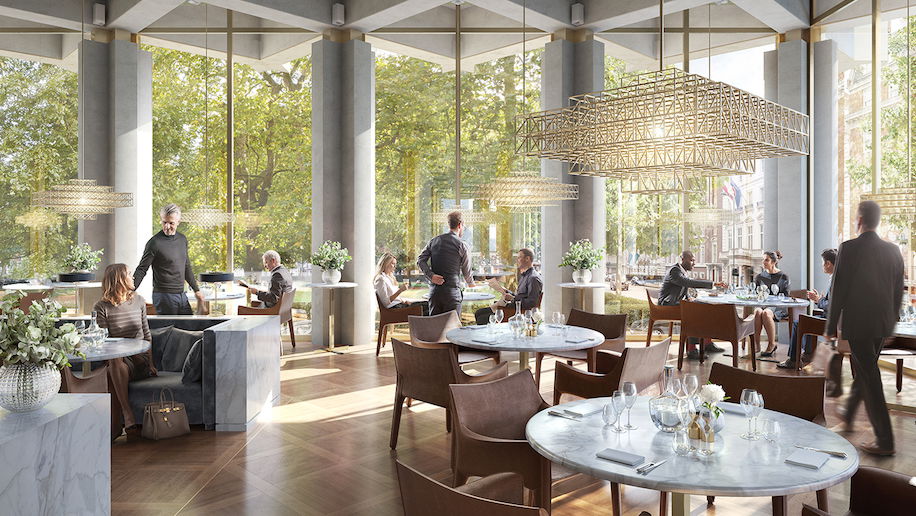 It will open in 2023 (does it really take five years to refurbish an existing building?!). The building is predicted to be valued at approximately £1 billion ($1.31 billion) once the refurbishment has been completed.
Radha Arora, President of Rosewood Hotels & Resorts, said of the project:
Today marks a new milestone in our London journey as we work with Qatari Diar to deliver our second hotel in this vibrant city and further expand our regional presence in Europe. By re-imagining the site of the former US Embassy, a Grade II listed building, we hope to provide a coveted experience within the prestigious neighbourhood of Mayfair that truly embodies Rosewood's Sense of Place philosophy.

We are excited to open up this historic part of Grosvenor Square once again, for guests and the public to enjoy, creating a welcoming environment that reflects both the historic nature of the building yet also bringing a fresh sensibility to this significant area.
Bottom line
This will no doubt be a spectacular luxury property when the refurbishment is completed, in a beautiful part of London right near Hyde Park. Hopefully it will be worth the wait because five years seems like an extremely long time to refurbish a building like this.
Given the building played such an important diplomatic and political role for the best part of a century, I hope they retain some references to this in the redevelopment.
Would you want to stay in a former US Embassy building?