Around the middle of last year, Emirates and FlyDubai announced that they'd greatly strengthen ties, which is a logical move. The airlines' fleets complement one another — FlyDubai's fleet consists exclusively of 737s, while Emirates' fleet consists of 777s and A380s. 737s can operate to destinations that 777s and A380s can't operate to, and vice versa.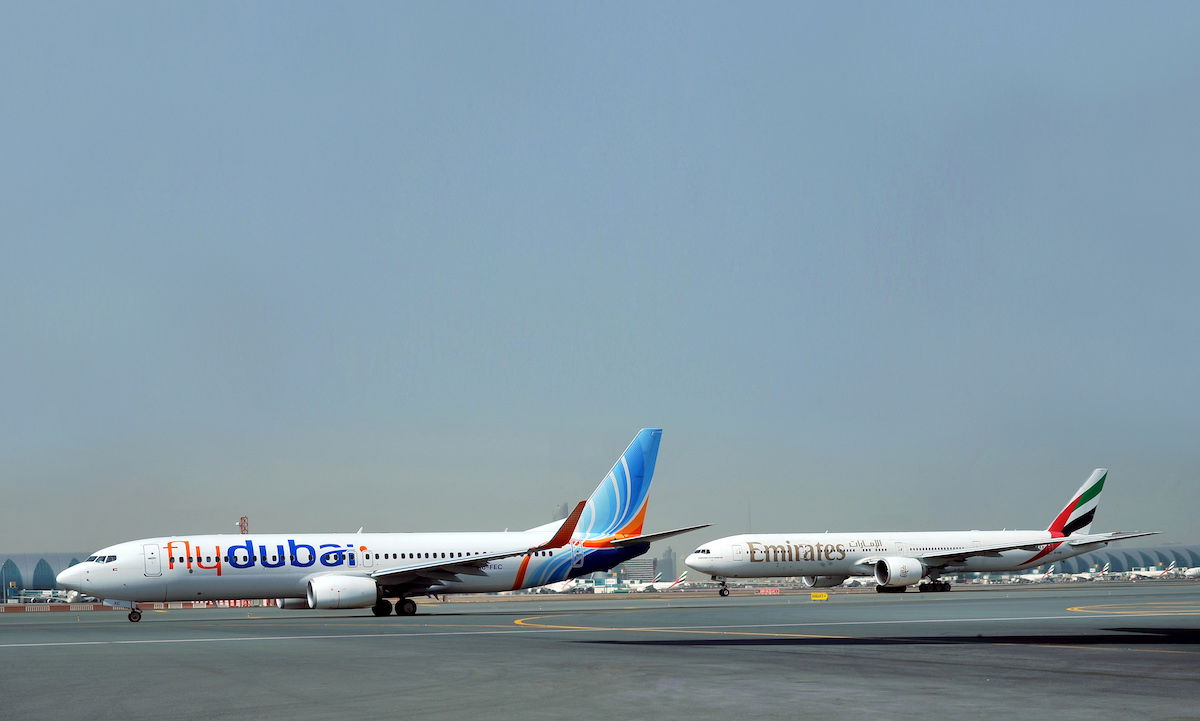 Add in the fact that both airlines are government owned, and it seemed silly that they didn't work more closely together. Initially there were rumors that the two airlines would merge, though that was quickly denied, and both airlines have confirmed that they don't plan to merge… for now.
As time progresses, one thing is clear — there's no need for them to merge. Or to look at it differently, they've basically already merged, aside from branding, when you consider that both airlines are owned by the same government, so they're already working towards common goals. We're continuing to see the two airlines cooperate in ways that you'd expect from two airlines that are in the process of merging.
Last fall the two airlines introduced codesharing and reciprocal benefits for passengers, and then as of this August FlyDubai is discontinuing their own loyalty program, and will instead use Emirates Skywards as their loyalty program. Now the two airlines are cooperating in yet another way.
It has been announced that FlyDubai will be operating Emirates' route between Dubai and Zagreb, Croatia, between December 2, 2018, and March 30, 2019.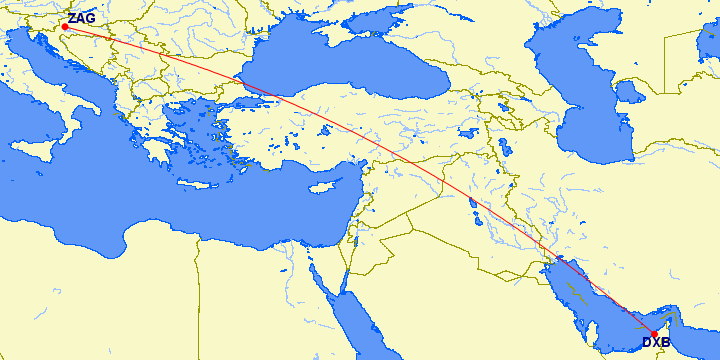 The route is typically served daily using a Boeing 777-300ER, while FlyDubai will use a Boeing 737 MAX 8 to operate the route.
It goes without saying that the swap to a 737 represents a significant capacity decrease, which makes sense for a flight to Croatia in the winter, given that it's a seasonal destination. Emirates wants to maintain some presence there in winter, but a 777-300ER is just too much aircraft for the route.
While the 777-300ER that typically flies to Zagreb is in a three class configuration, with first class, business class, and economy, the FlyDubai 737 MAX 8 is in a two class configuration.
Arguably this represents a product improvement in business class, as FlyDubai's 737 MAX 8 aircraft feature fully flat beds in business class, while Emirates has (slightly) angled seats.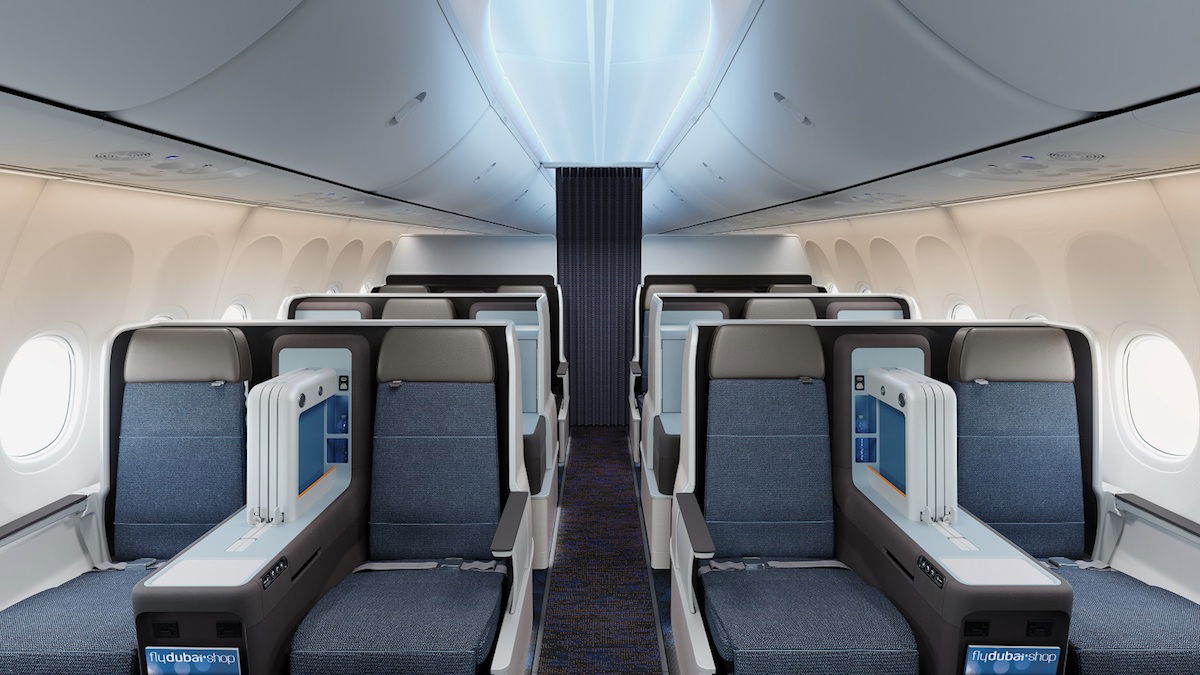 FlyDubai's 737 MAX 8 business class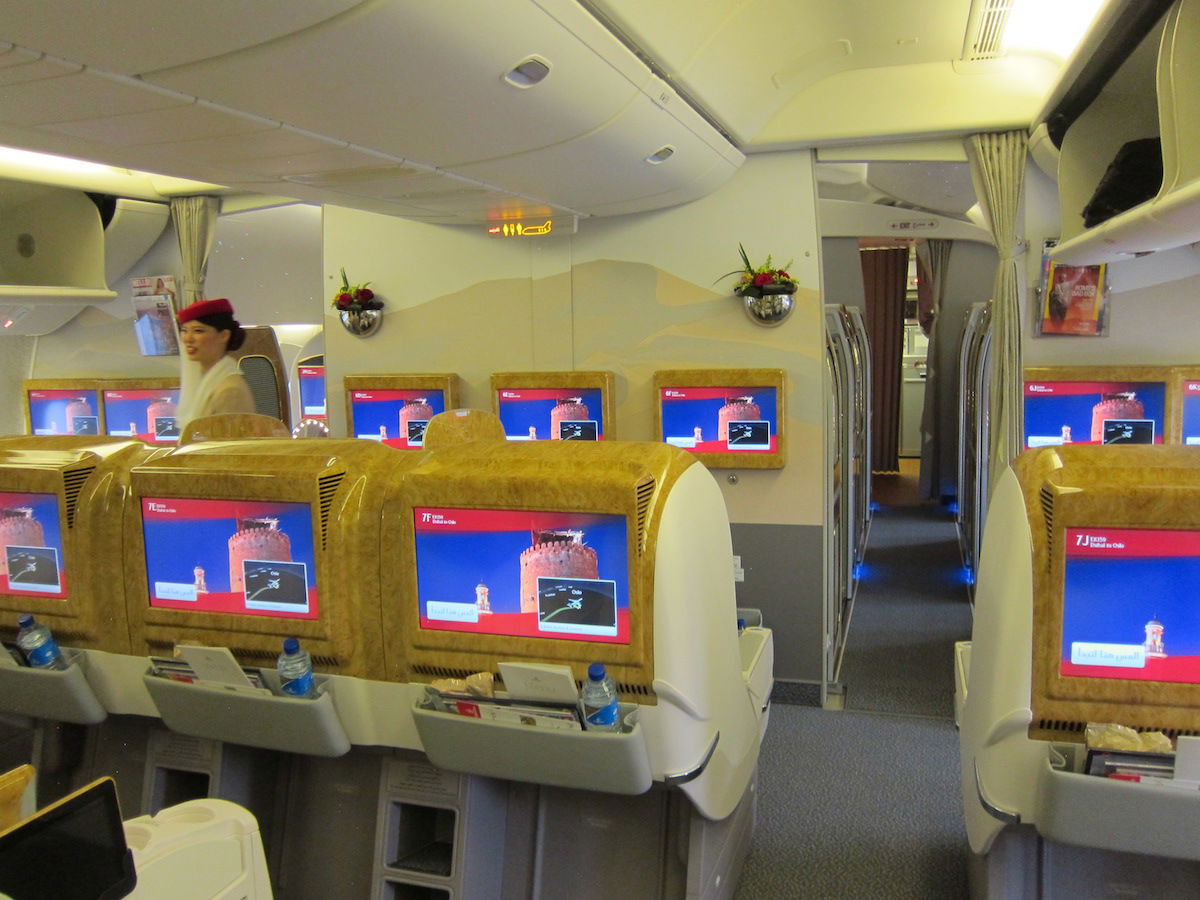 Emirates' 777-300ER business class
In the press release about the change, Emirates says the following:
"The move will ensure that capacity is deployed to best serve customer demand by maximizing the frequency for passengers during the winter season."
This can be a bit confusing, given that the route will still only be operated once daily. So they're not "maximizing frequency" in the sense that they'll operate more than one daily flight, but I suppose the point is that otherwise they may reduce the flight to less than once daily.
It's also interesting that this flight will operate from Emirates' Terminal 3 in Dubai, making connections for Emirates passengers seamless. This is another way the two airlines are working together more closely, as some FlyDubai flights are now operating from Emirates' terminal.
Bottom line
I predict this is the first of many route swaps that we'll see between Emirates and FlyDubai. Emirates is all about offering year-round service to destinations, though in many cases destinations are highly seasonal, where a 777 offers too much capacity year-round. In those cases it makes perfect sense for FlyDubai to operate the route instead.
Like I said, while we probably won't see Emirates and FlyDubai adopt the same branding anytime in the near future, otherwise the airlines are more or less working as one, and I expect we'll continue to see that be the case.
(Tip of the hat to Rene)