The Qantas First Class Lounge LAX opened in late 2014. It's generally regarded as one of the best airline lounges in the US, and for most miles & points enthusiasts, visiting this lounge is a bucket list item. The Qantas Lounge LAX is generally as good as it gets in the US, and while it doesn't quite make my list of the best airport lounges, it's really close.
However, over time my feelings about this lounge have shifted just a little bit as the novelty has worn off, and in this post I wanted to share why.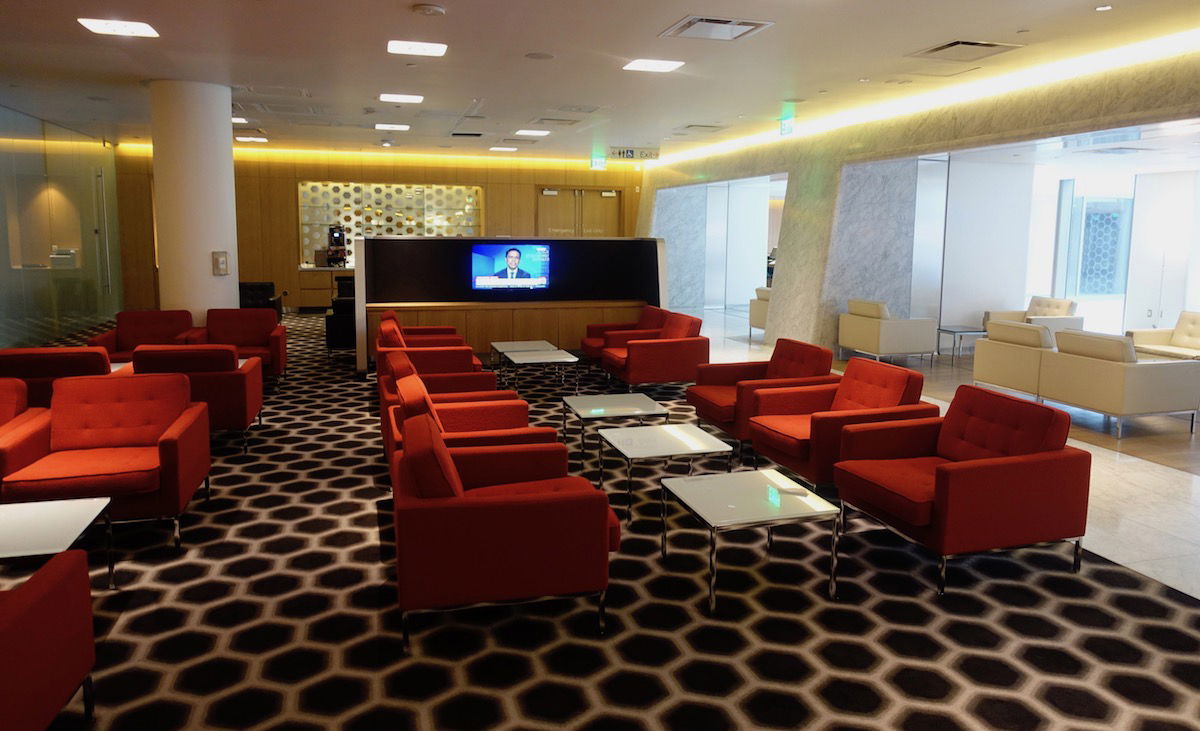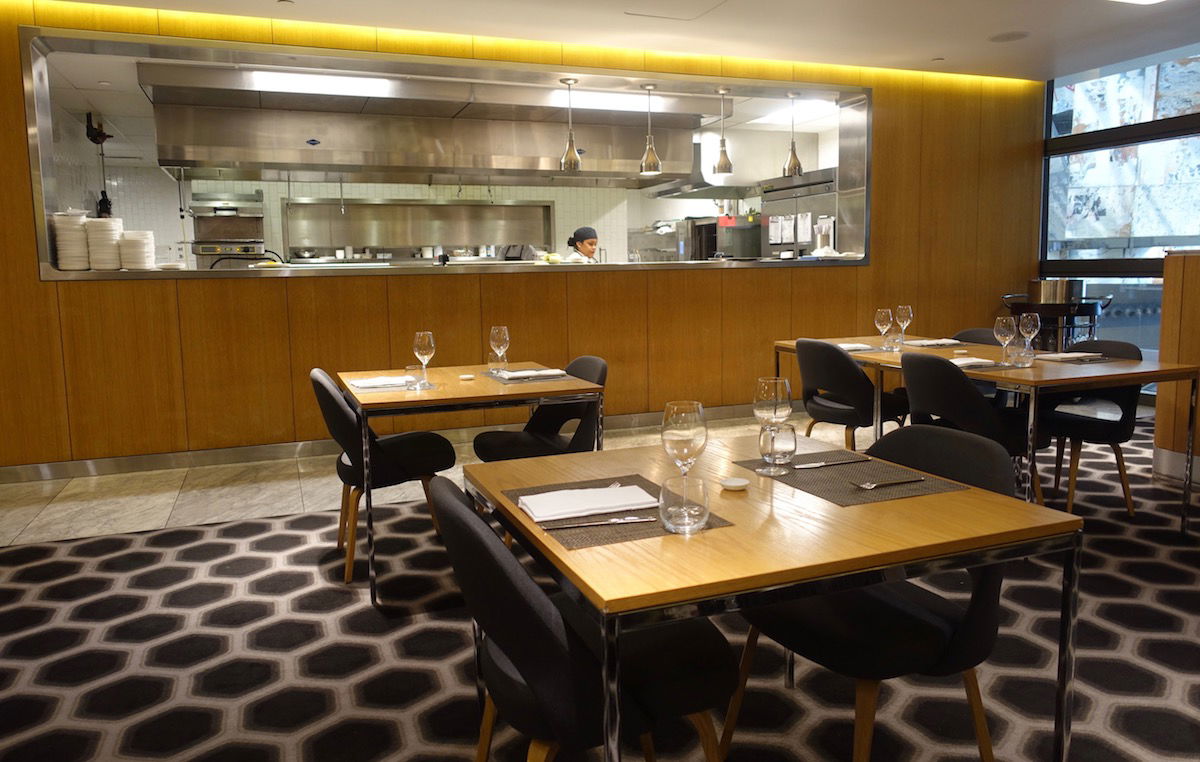 First let me mention that the Qantas First Class Lounge LAX can be accessed by oneworld Emerald members, as well as oneworld longhaul international first class customers. So this is a great option for any oneworld Emerald traveling on a longhaul international flight the same day. Oneworld Emerald members who earn status through any program other than AAdvantage can even use the lounge when traveling domestically on American same day.
What I love about the Qantas First Lounge LAX
The Qantas Lounge has solid a la carte dining. For example, here's the menu from a recent visit: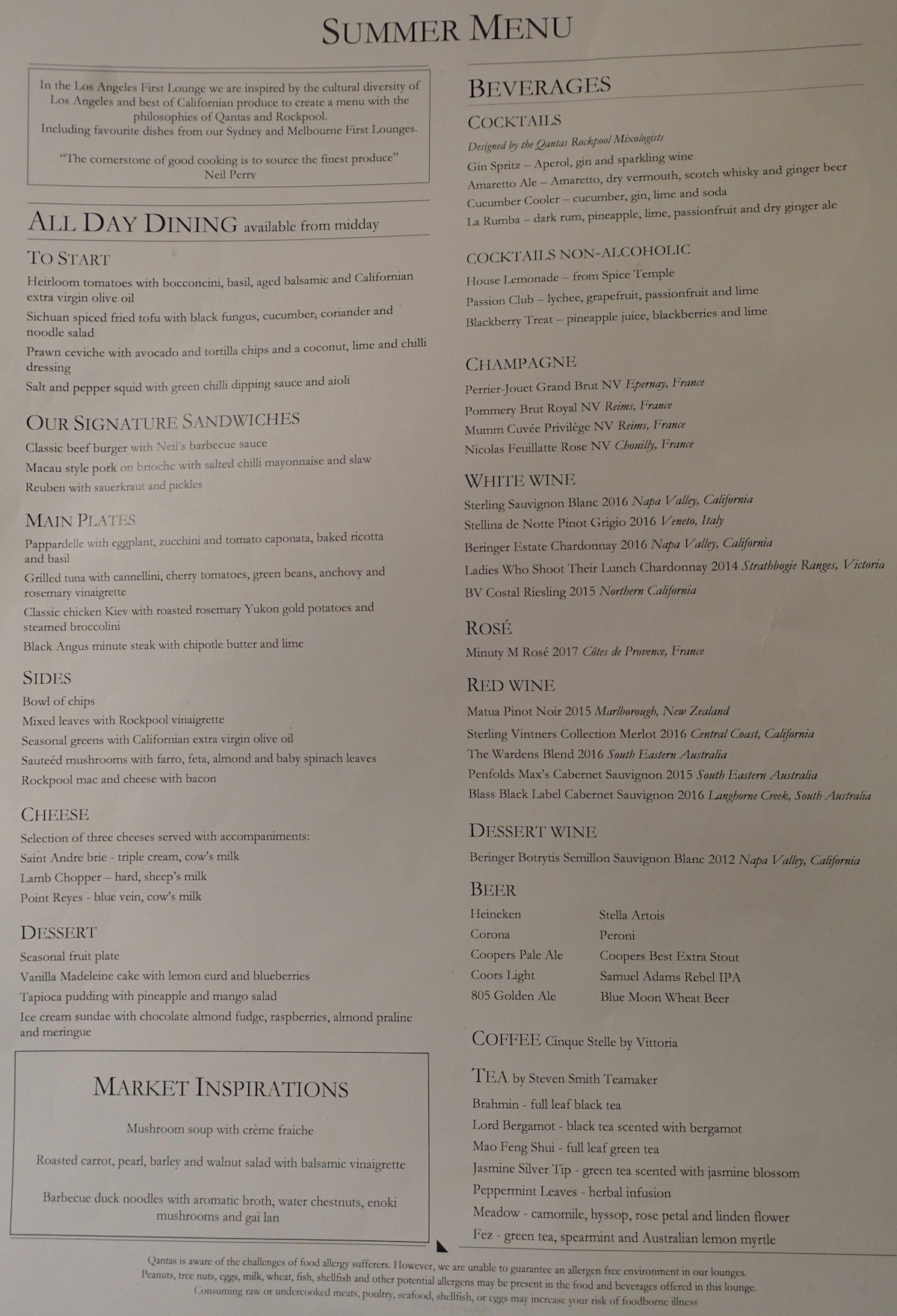 The lounge's most popular dish is the salt & pepper squid, which is worthy of the hype, in my opinion. I love this dish, and would be thrilled with it at any restaurant. I get this just about every time I visit because it's the only dish that consistently delights, in my opinion.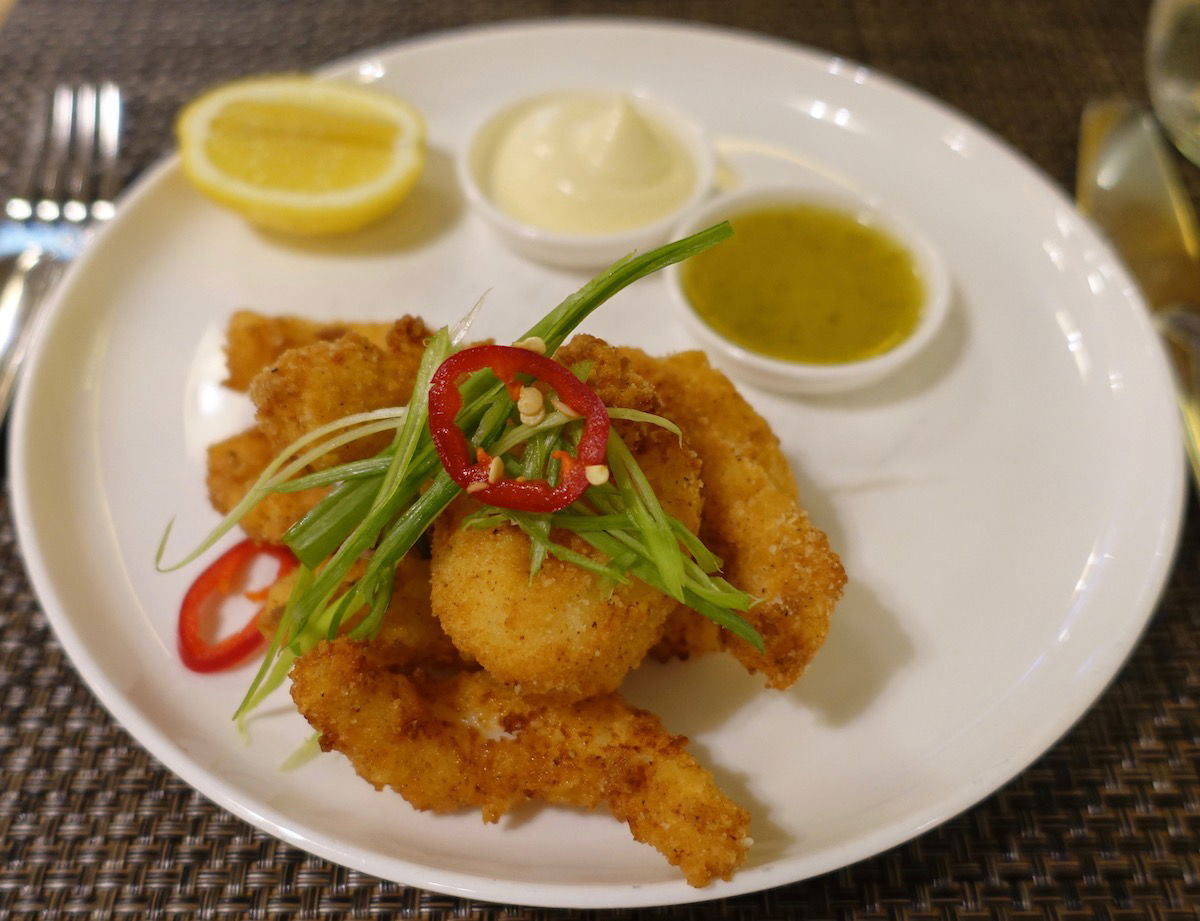 The other dishes can be hit or miss. I find the mains are good about half of the time, and not amazing the other half of the time. The last time I ordered the grilled tuna and asked if I could have it without anchovies, and ended up just getting a plain tuna fillet. I was actually happy about that I was getting something pretty healthy to eat, which is tough to do at an airport otherwise.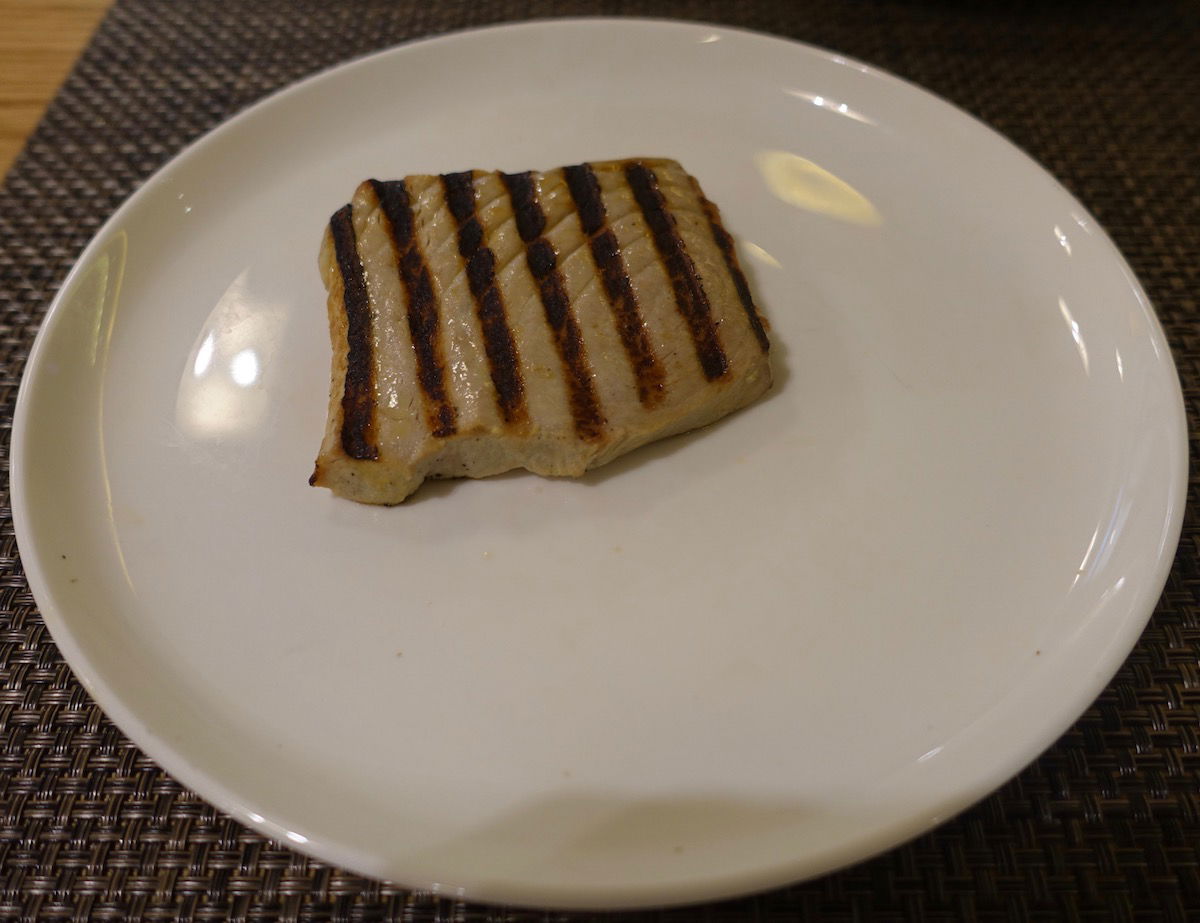 The desserts tend to be good as well. During my last visit I had the tapioca pudding with mango and pineapple salad, and Ford had the ice cream sundae with chocolate almond fudge, raspberries, almond praline, and meringue. Both were good, though his was definitely better.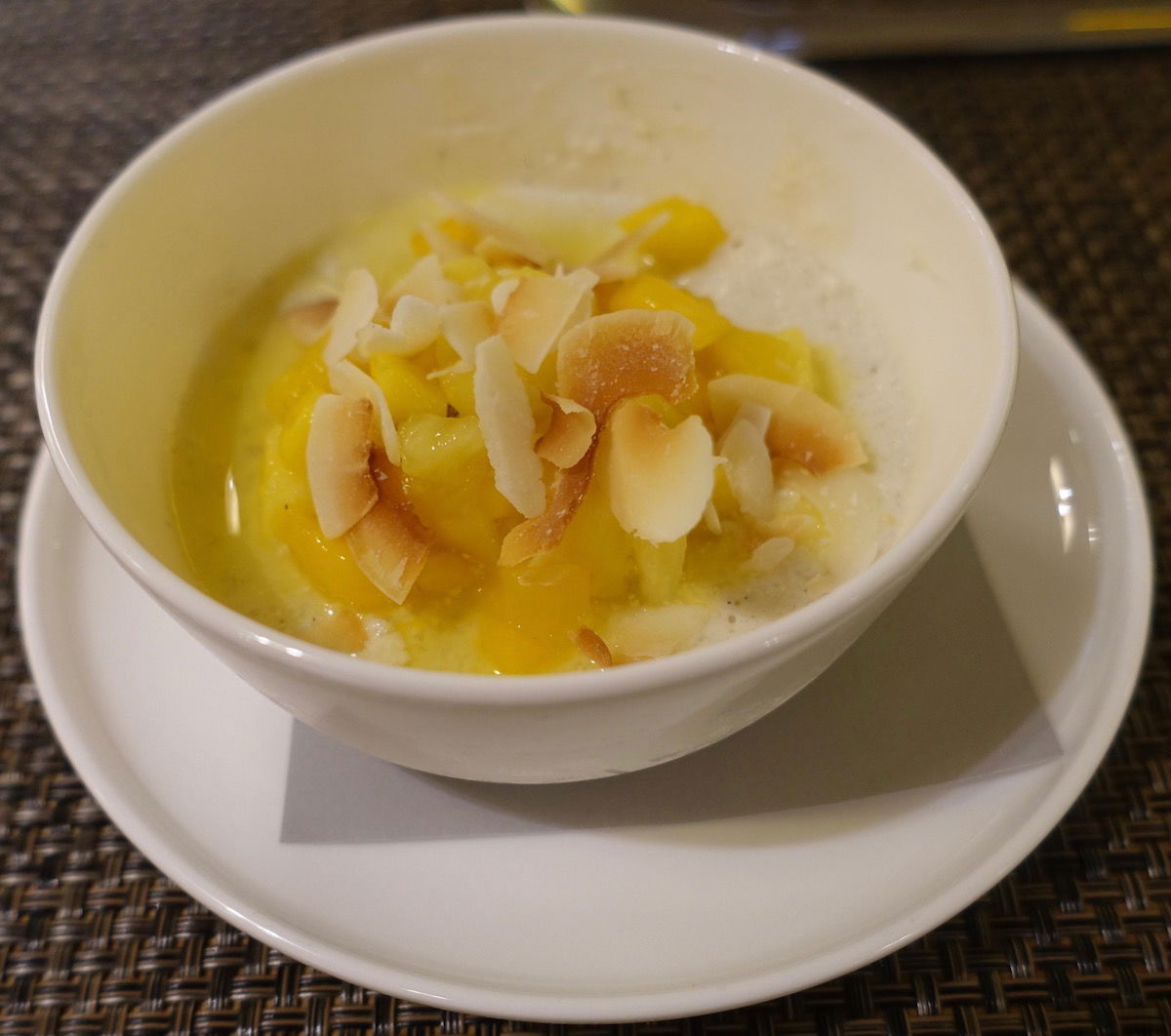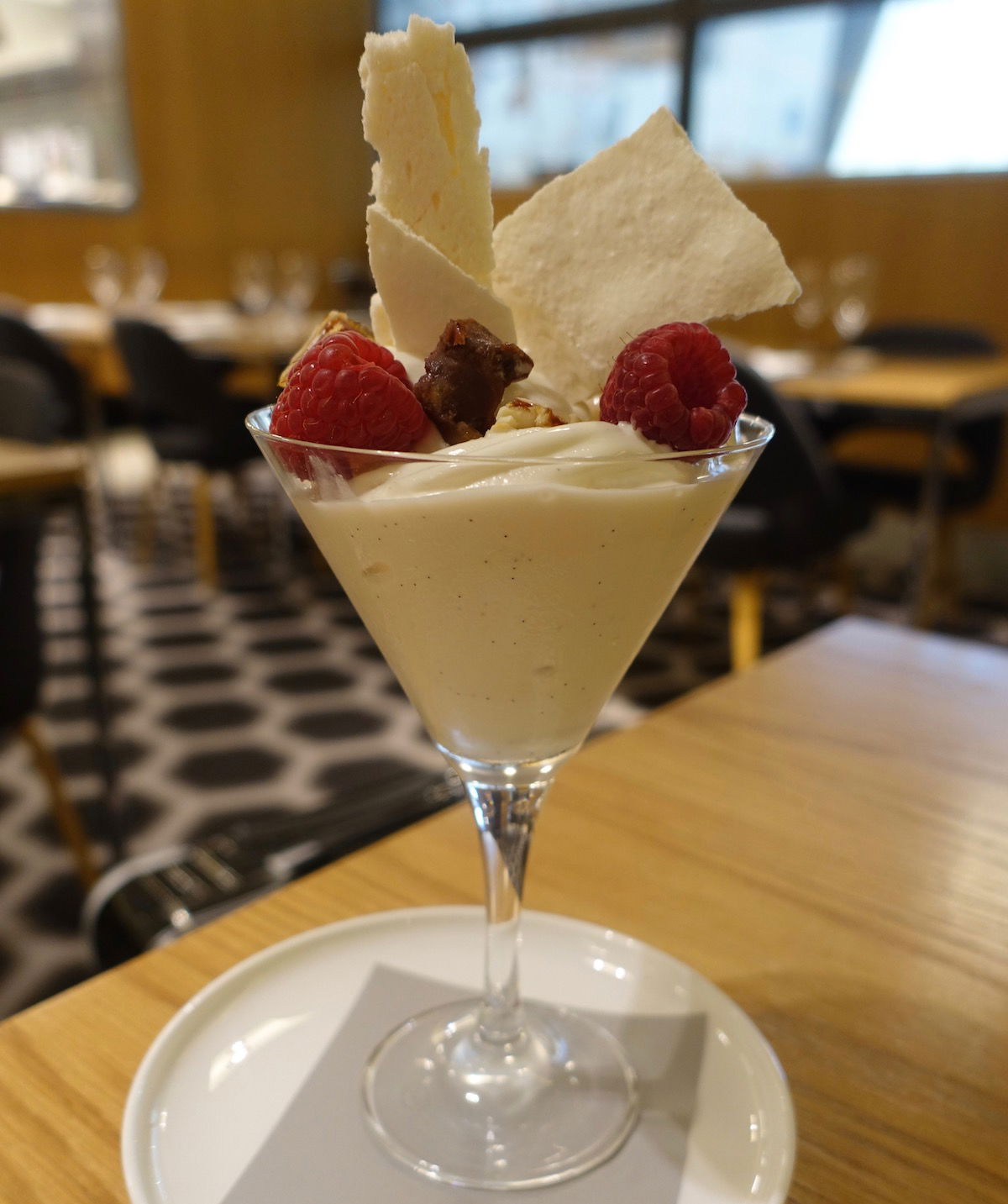 So yeah, I find the food to be pretty good here, though not consistently amazing. It's not quite like a high-end dining experience, but for an airport lounge in the US it's exceptional.
The lounge also has a great drink selection, including alcoholic drinks (champagne, solid wine, good cocktails, etc.), custom made espresso-based beverages, and more.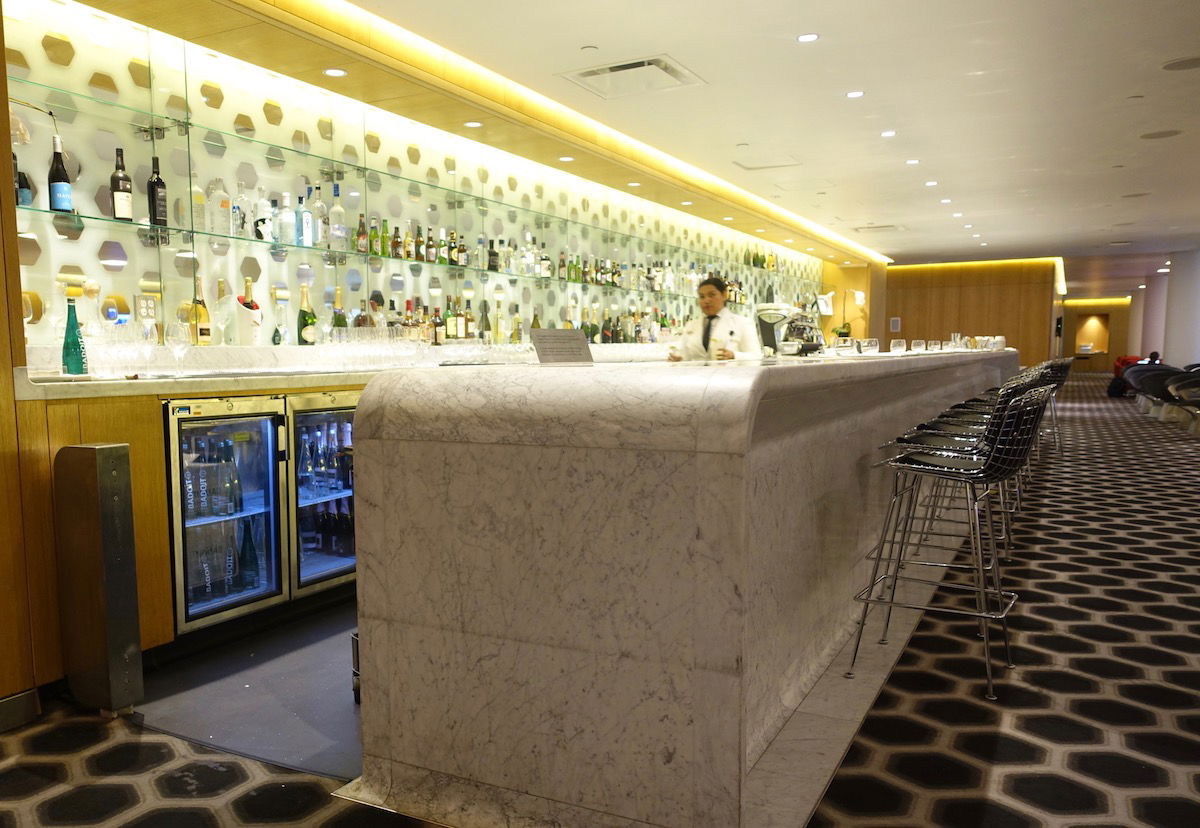 What I don't love about the Qantas First Lounge LAX
These are all fairly minor things, though given the amount of raving that people do about this lounge (including myself, to some degree), I do want to provide some balance about the things that I don't love, as a frequent visitor.
First of all, I wish the lounge had views and/or natural light. LAX is an airport with some beautiful scenery, and the lounge doesn't have any exterior-facing windows. This isn't an issue if you're traveling at night and it's dark outside, but during the day I get serious light deprivation in here.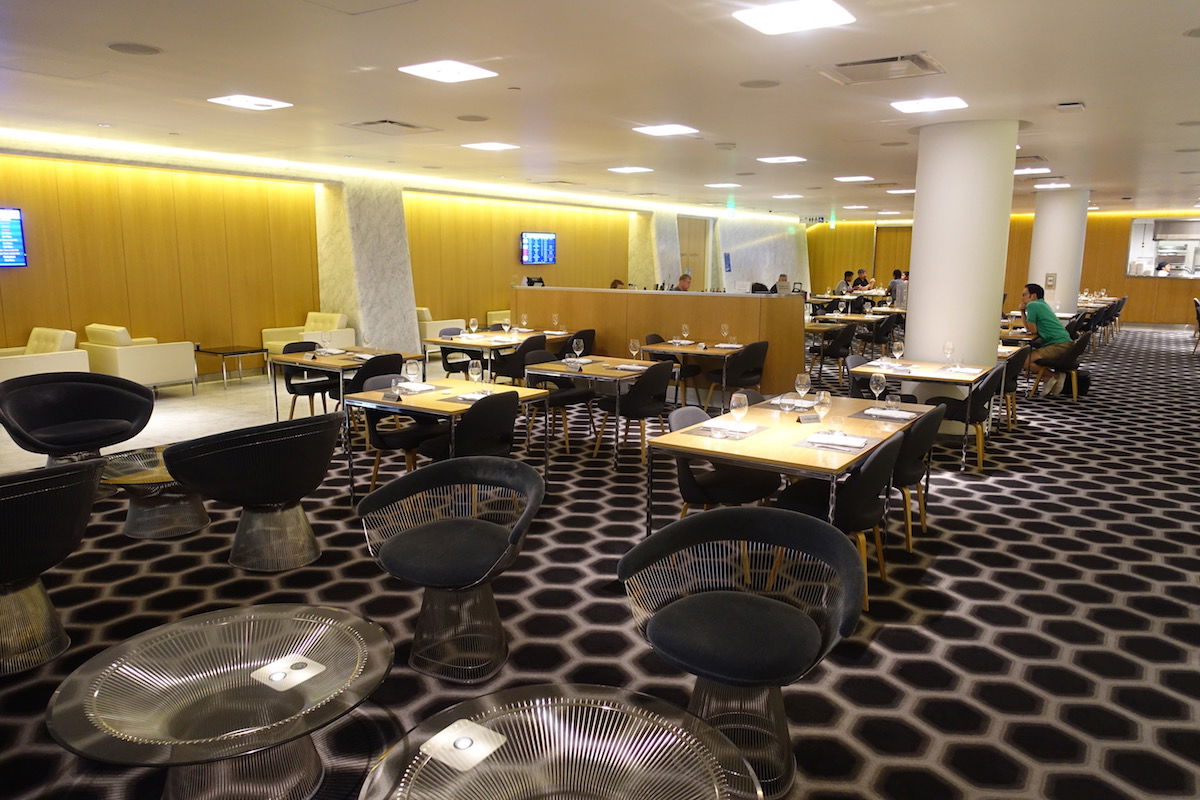 The only windows in the lounge face a small interior corridor of the terminal, so that doesn't do much to help.
I also find it annoying how the tables don't have outlets. I know this seems minor, and ultimately it is, but when I visit this lounge I'm always at the dining tables, and a vast majority of the tables don't have any outlets. For a lounge built just a few years ago, that seems like a big oversight. Usually by the time I get to LAX my electronics are already somewhat drained, and I like to stay charged as much as possible, and that's tough to do here. In other cases I'm boarding an American transcon without power ports, and I need as much juice as I can get.
Lastly, I find the service in the lounge to not be great. The servers are for the most part quite friendly. They really do mean well. But service just isn't in any way restaurant quality. Throughout the course of a meal I almost always have to remind them of something, and I typically get served by about four different people.
This isn't too surprising, since generally working at the airport is undesirable to begin with, the staff aren't paid that well, and not many people tip, so anyone who wants to make more money as a server will work elsewhere. Qantas claims that the staff in the lounge are trained by Sofitel, which raises a lot of questions.
Bottom line
For a lounge in the US, the Qantas Lounge LAX is solid. It has among the best food and drinks you'll find at any lounge in the US. When possible, my strategy is to eat in the lounge and then skip eating onboard when flying American domestically, since we know the kind of food they serve. For that, the lounge serves its purpose very well.
However, for anything else I actually prefer the American Flagship Lounge LAX. The lounge has huge floor to ceiling windows overlooking the tarmac and has plenty of power outlets, so for just lounging around I prefer that lounge. It also has much better showers than the Qantas Lounge, if that's a consideration.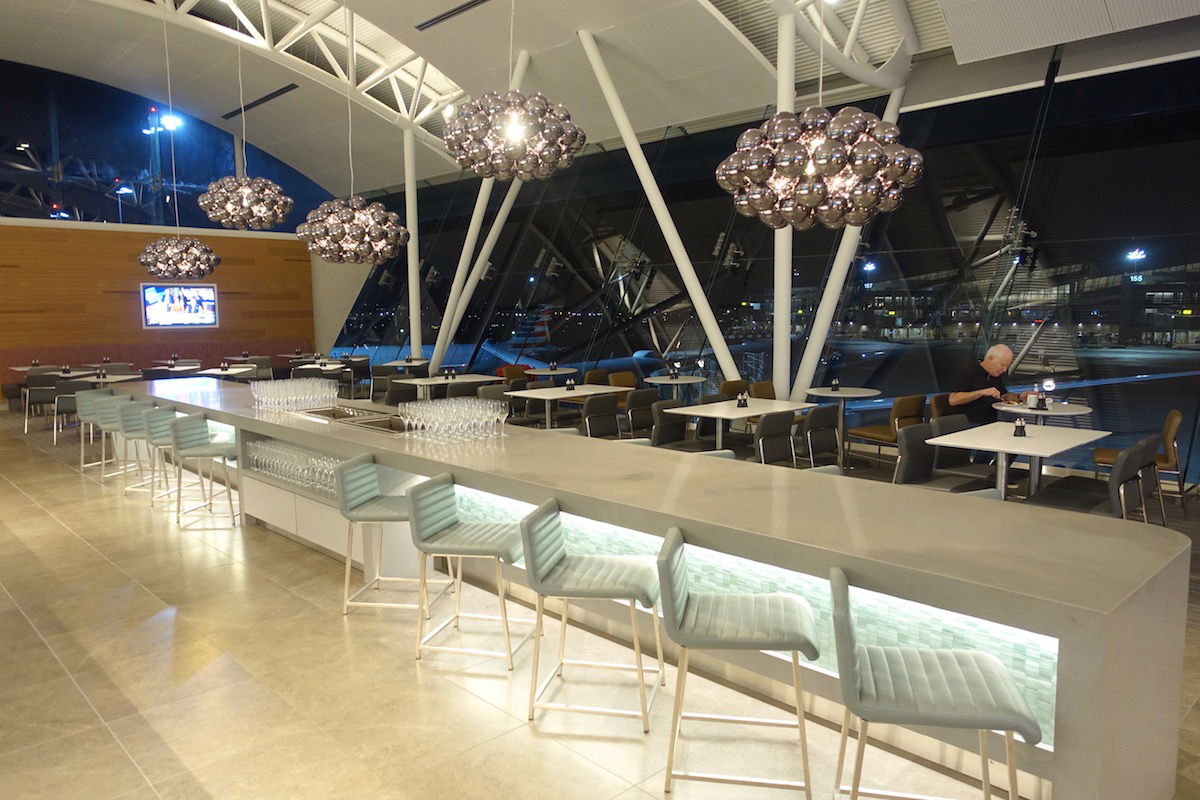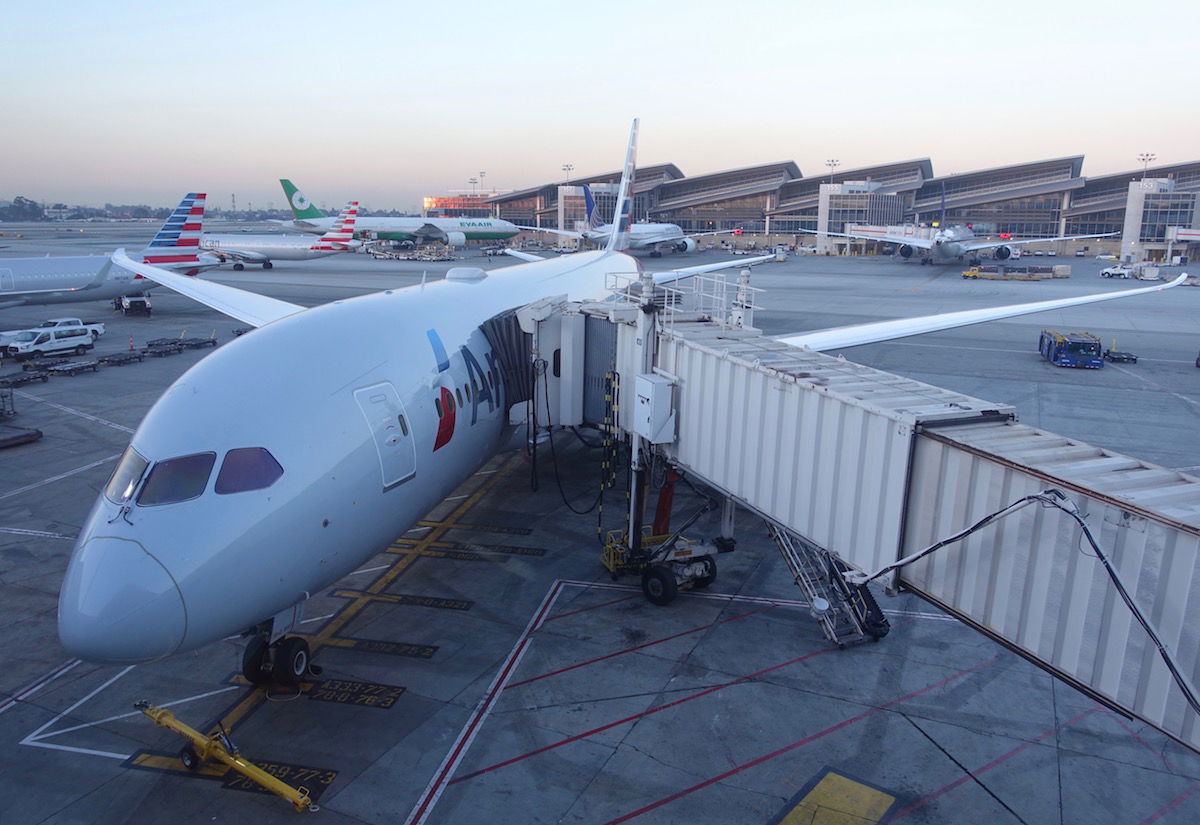 If you've visited the Qantas Lounge LAX, what was your experience like? Anything in particular that you love or hate?