I've known about this airport for years, though just realized I had never written about it, so I figure it's time for a post. When you think of flying to Sri Lanka you probably think of Colombo's Bandaranaike International Airport. I've been there a countless number of times. But that's not Sri Lanka's only international airport.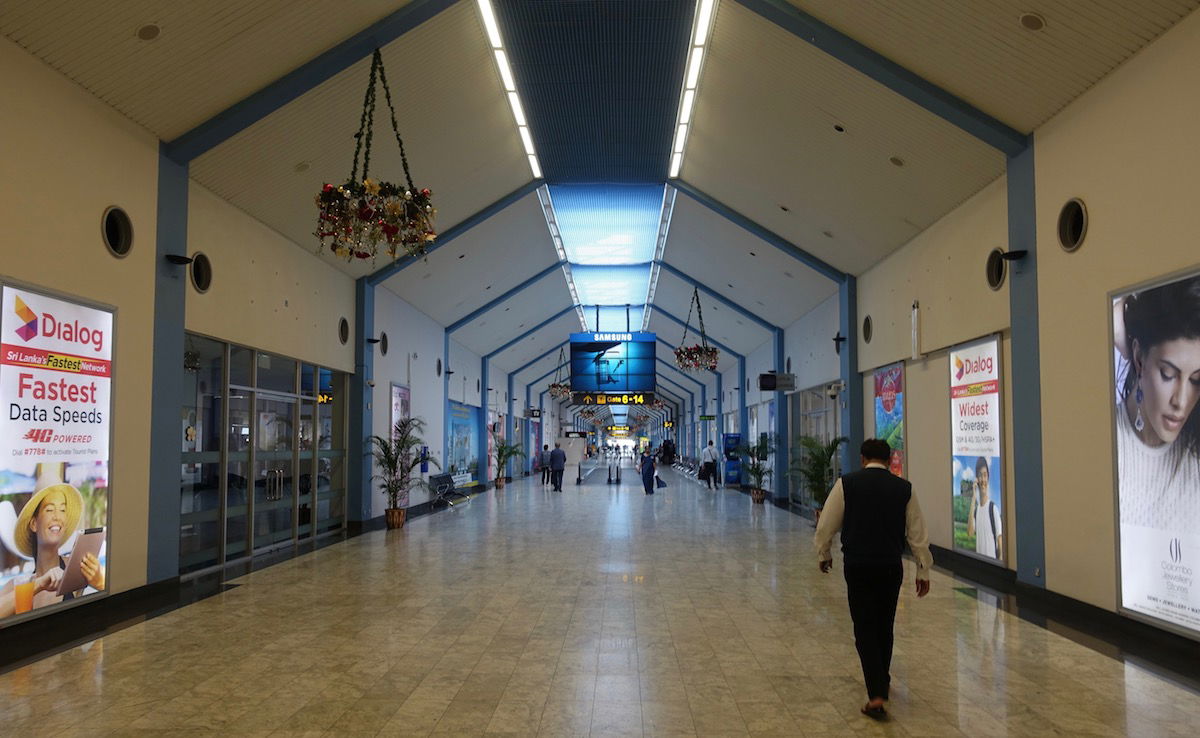 Colombo's Bandaranaike International Airport
The fascinating story of Mattala (not so) International Airport
In 2013, Sri Lanka opened Mattala Rajapaksa International Airport, named after the country's prime minister at the time, which was intended to be the country's second international airport. Roughly $209 million was spent on constructing the airport.
The airport was designed to accommodate one million passengers per year, and has a runway that's over 11,000 feet, meaning it could accommodate an A380. The terminal is 110,000 square feet, has two gates, and 12 check-in counters.
That was only the beginning. In 2016 the airport was supposed to undergo a second phase of expansion, whereby they were going to increase the number of gates to 15, so that they could accommodate up to six million passengers per year. For context in terms of how optimistic they were being, Colombo Airport has about 30 airlines, and serves just under 10 million passengers per year.
When the airport opened, they even put together a super long and outright strange promotional video (at 6:03 is he proposing to her in the duty free store, or what is going on?!).
No airlines fly to Mattala Airport
There's only one small problem — over five years after the airport opened, it has no commercial flights. Zero. None. Nada. The airport initially had some service, and was even supposed to be a hub for SriLankan Airlines, but that didn't last for long:
Air Arabia flew there from Sharjah, but cut service only six weeks after starting it, due to low demand
Until 2015, SriLankan Airlines operated "triangle" routes to the airport, where some of their international flights would operate via Mattala enroute to Colombo
Mihin Lanka briefly flew there, but has since ceased operations
Cinnamon Air flew between Colombo and Mattala from 2016 until 2018, but ended the service due to lack of demand and bird strikes
FlyDubai operated a daily triangle flight between Mattala, Colombo, and Dubai, but ended that flight earlier this year due to lack of demand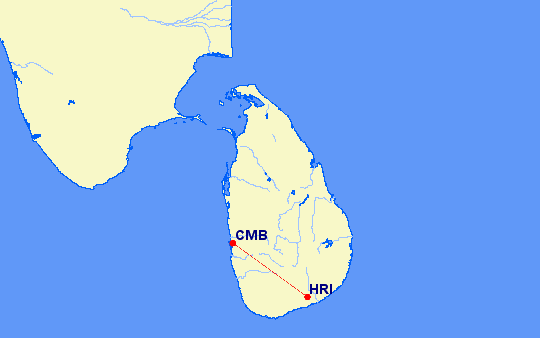 The ~100 mile flight from Colombo to Mattala
With FlyDubai having pulled out of the airport, there are now no remaining commercial flights. The airport has still seen a few flights in the meantime, though. For example, in April an Antonov 225 landed there to refuel and so the pilots could rest between flights, though sadly that's about the extent of the traffic they've seen.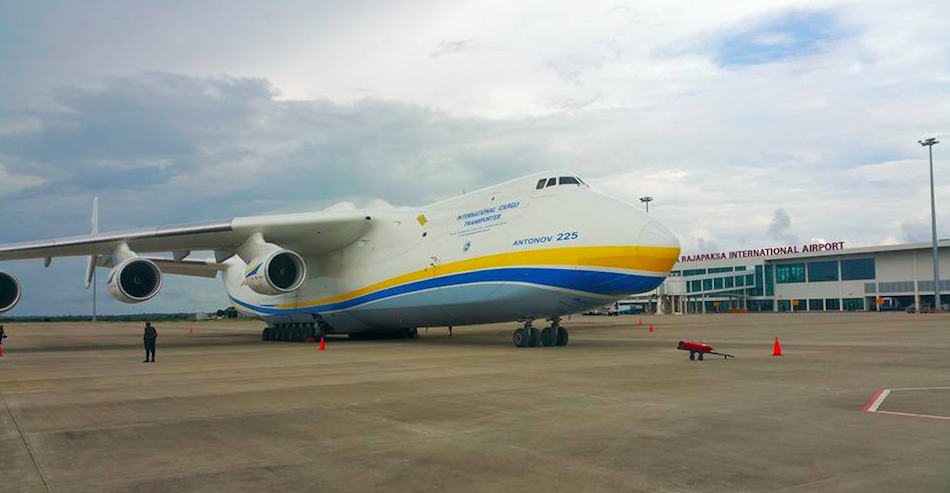 I also find the point about bird strikes to be interesting, given that it was cited as a reason for cutting the route for one airline. When you look at the airport's Wikipedia page you'll see that it had three "incidents," and all three involved bird strikes of some sort. It seems like that's a serious issue for the airport.
Why was Mattala Airport a failure?
The airport was near the home of the former Sri Lankan president who the airport was named after, so it sure seems like there was some hometown pride involved in the decision to build an airport there. The region wasn't actually very populated and didn't have great infrastructure at the time.
Instead, Sri Lanka had ambitious goals for the region, and wanted to turn it into an economic powerhouse, with a huge port, foreign investments, and tourist. Long story short, that never materialized, largely because of politics. Forbes has a long story about why the airport didn't work out, which is worth a read.
But even if things had worked out differently, this is still very much a "chicken and egg" case. What comes first — a destination that needs international service, or international flights to a destination that is hoping to grow?
What's next for Mattala Airport?
This story is actually still developing.
For now the airport is being maintained meticulously, despite the lack of passengers.
The primary investor in the airport was China, so it's most of their money that's in the project. There have been rumors that India would be taking over the airport, though recent media reports suggest that this isn't happening after all. So right now the airport's future is uncertain, and it sure looks like nothing is changing, given that growth in the region didn't work out as planned.
Bottom line
This is far from the only "ghost" airport in the world. However, typically airports that end up in this situation were popular at some point, and for whatever reason over time weren't needed anymore. This could be because the changing population of a destination, a nearby airport being opened or, or a bunch of other factors.
This is one of the only airports I know of that failed from the very beginning. It's unfortunate that so much money was wasted.
I'm curious if eventually they'll just shut off the lights at the airport, lock it up, and call it a day, or what's next.
I'm sort of sad I never had the chance to fly there, though.
(Featured image courtesy of Anuradha Dullewe Wijeyeratne)