Earlier American Airlines announced that as of September 5, 2018, they'll begin allowing basic economy passengers to take a free, full size carry-on with them. This is a huge victory for consumers, and shows that voting with our wallets works.
American claimed that more than 60% of customers were paying to avoid basic economy, meaning that they "bought up" to the cheapest non-basic fare. They spin that as a good thing, though it's not the only valuable metric in determining the success of this. The real question is how much business they're losing to other airlines because of the policy. It's great if they can get 60% of people to pay more than they did before, but presumably they're losing a lot of customers to other airlines, or else they wouldn't have rolled back this policy.
Delta has offered basic economy for years, and they always allowed a free carry-on when booking these fares. That leaves United as the only one of the "big three" that doesn't allow free carry-ons when booking basic economy fares. United has generally by far been the most aggressive when it comes to their rollout of basic economy, and I think they have spreadsheet-champion and bean-counter-extraordinaire Scott Kirby to thank for that.
So, before we get too excited and think that United will have to cave for competitive reasons, the airline has already stated that they don't plan to. Leslie Josephs of CNBC reports that United doesn't plan to get rid of their basic economy carry-on restriction because it speeds up boarding and ensures flights leave on time.
.@United says it is not planning to get rid of basic economy overhead bin ban, argues limiting pax overhead bin space speeds up boarding, ensures flights leave on time. https://t.co/MJmRWpMf6Z

— Leslie Josephs (@lesliejosephs) July 26, 2018
United will keep penalizing passengers and charging them extra to get the same thing they got at no extra cost before… and they're doing it for us!
The funny thing is that even since basic economy has been introduced, I haven't noticed any decrease in terms of the number of American or United flights I take where they announce "we're expecting a completely full flight, and some people will have to check carry-on bags." Quite to the contrary, I've seen some flights delayed because people were arguing with the gate agent over having to pay for a carry-on, not realizing that it wasn't included in the fare.
Scott Kirby has been on a mission to generate an extra one billion dollars in revenue by the end of the decade by better segmenting the market. I suspect he will indeed reach that goal, though it does nothing to account for the hundreds of millions (or billions) of dollars that they'll lose in revenue from customers who simply choose to book elsewhere.
There's a huge benefit to online travel agencies increasingly letting customers sort itineraries by whether or not they include free carry-ons, and with United being the only one of the "big three" to still have this policy, it's going to cost them dearly.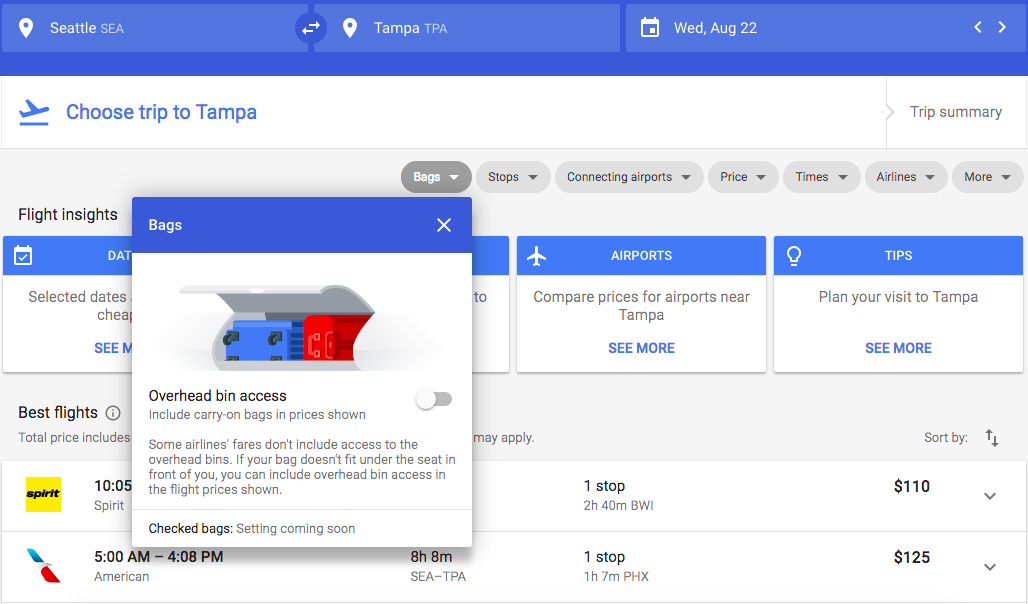 Keep voting with your wallets, folks! And by that I mean simply don't book an airline when they offer basic economy in a market, because you're rewarding their behavior regardless of whether you book basic economy or "buy up" to a regular fare.
What do you guys think — will United be forced to backpedal and add carry-ons to basic economy fares, or do you think they'll stick to their current plan?