WestJet is undergoing quite a transformation at the moment. Historically they've been a low cost carrier, though going forward they seem to be going in two different directions: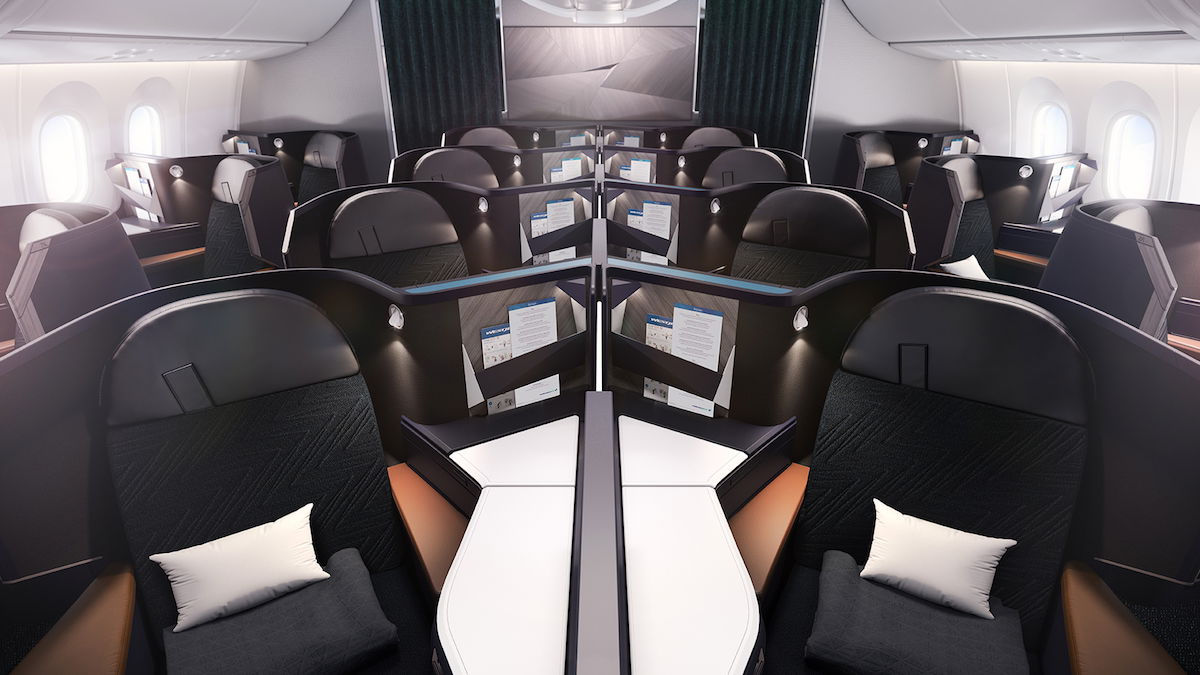 WestJet's new 787 business class
As part of their transformation into a more premium carrier, a bit over a month ago I wrote about how WestJet planned to introduce a true premium cabin on their 737s. Currently WestJet's top cabin on 737s is WestJet Plus, which features extra legroom, a blocked middle seat, and free food and drinks.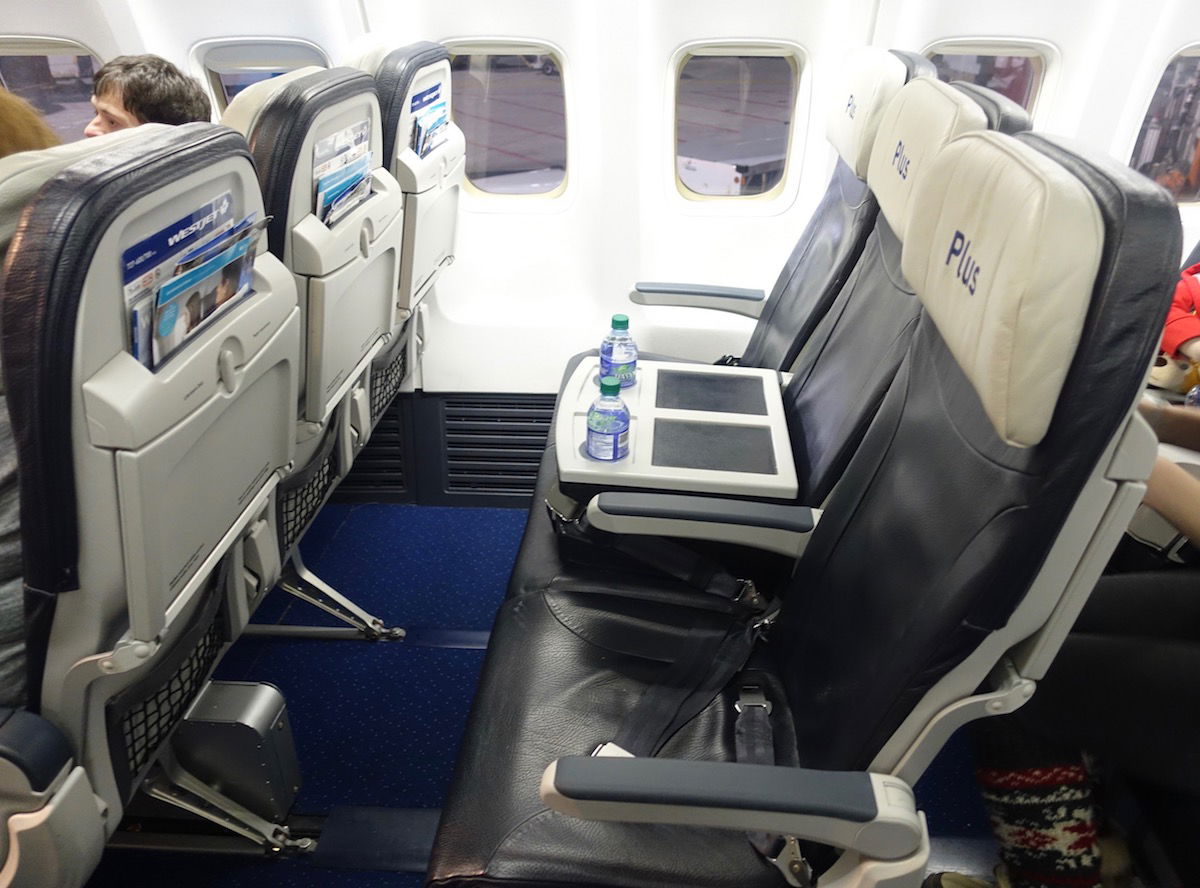 WestJet Plus seats on the 737
As the airline continues to become more premium, it's making more and more sense why they're introducing an ultra low cost carrier.
While we knew that WestJet would be introducing a new premium cabin experience on 737s, up until now the details were limited. More information has now been revealed. WestJet's new premium cabin will be called WestJet Premium, and it will replace WestJet Plus. Here's a video highlighting what WestJet's new 737 MAX cabins will look like:
While a splash of color in the cabin would be nice, overall the cabin looks elegant, in my opinion.
WestJet Premium will feature 20% more room than WestJet Plus, and will feature:
In-seat power at every seat (though no personal televisions — instead there will be streaming entertainment)
A divider between WestJet Premium and the rest of the cabin, which there currently isn't with WestJet Plus
A dedicated flight attendant for the cabin
Glassware, flatware, and linen, and hot meals, so that will be a big upgrade compared to WestJet Plus
It's so cool to see this transformation for WestJet, as they create a true premium experience for passengers. These new cabins should be debuting in the fall, and over the course of the next couple of years, it's my understanding that most of the 737 fleet should feature these new seats.
I'll also be very curious to see how they price the cabin, and whether they offer upgrades. Delta and WestJet are finalizing a transborder joint venture agreement, and Delta is all about consistency with their joint venture partners. Delta offers complimentary upgrades on flights to Canada, so something makes me think that upgrades will be available on WestJet, in order to create as much metal neutrality as possible.
That also makes me wonder if WestJet will just start introducing unlimited complimentary upgrades for their own elite members, which would represent a new era for Canadian loyalty programs. Air Canada is by far Canada's biggest airline, and they don't offer unlimited upgrades (instead elite members receive a certain number of credits that they can redeem in a variety of ways based on their fare class, type of upgrade they want, distance of the flight, etc.).
Even if WestJet does introduce unlimited upgrades, I wouldn't expect Air Canada to follow, given their more extensive route network.
What do you make of the new WestJet Premium cabin?